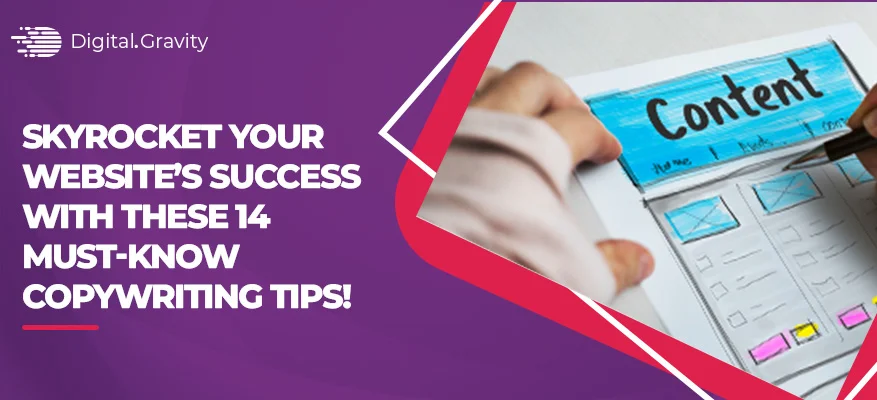 Are you tired of feeling like your website is lost in the vast sea of the internet? Do you want to take your online presence to new heights? With the increasing importance of digital marketing, compelling web copywriting for your company's website is crucial to convey the right message to potential customers and persuading them to take action. 
However, writing a copy that strikes the perfect balance between being informative and not overly pushy can be a challenging task. Your website is a reflection of your business, and it's essential to present your products and services in the best possible light. 
To help you overcome this challenge, we've compiled fourteen copywriting tips that can help you to write excellent copy for your website. 
While you're here, join our community of 200,000 marketers who stay updated on the latest digital marketing by subscribing to our weekly newsletter!
What is Website Copywriting & How To Get Creative With Your Words? Expert Copywriting Techniques to Stand Out! 
From persuasive language to killer headlines, discover the secrets of copywriting and unleash your creativity to capture your audience's attention. Businesses looking to improve their marketing efforts can seek help from professional content marketing services. 
1 – Do Extensive Research 
As a skilled copywriter, you understand that creating a comprehensive and compelling page on any topic requires a lot more than just skimming the surface. To truly dive deep and produce content that resonates with your audience, you must commit to thorough research. 
By immersing yourself in the subject matter, you will gain not only a firm understanding of the topic but also the ability to create something truly unique and valuable for your website. 
And for those in industries that deal with complex subjects, research becomes even more critical. Your goal is not only to grasp the subject matter but also to present it in a clear, understandable way for your intended readership. 
By following the copywriting basics, you can create content that is both informative and engaging and helps establish your brand as a trusted and authoritative source in your field. 
2 – Convey The Most Crucial Point in The Beginning 
Making your most important point first is crucial. With people's attention span getting shorter and shorter, it's important to capture their interests and communicate your message as quickly as possible. 
By starting with your most important point, you can immediately grab the attention of your users and give them a reason to keep reading. Whether you are writing a blog post, a product description, or an advertisement, leading with your strongest point can help you stand out from the competition and make a lasting impression on your audience. 
Consider the copywriting tips, and ensure that the most important message is front and center for maximum impact. 
3 – Back Up Your Claims 
It's not enough to simply make claims about your product or service; you need to back them up with evidence. Whether it's statistics, testimonials, or case studies, providing proof of your claims can help build trust with your audience and increase the likelihood of conversions. 
By using concrete examples and data to support your messaging in web copywriting, you can help your potential customers understand why your product or service is the best choice for them. 
Moreover, backing up your claims can also set you apart from competitors who may not provide such evidence. So, always make sure to do your research and gather as much supporting evidence as possible to strengthen your copy and make it more persuasive.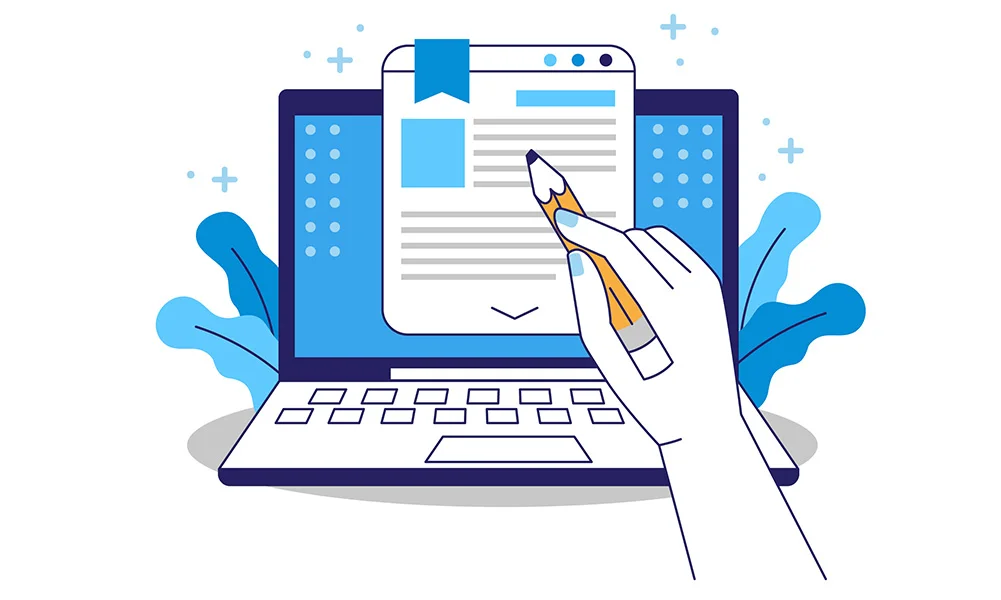 4 – Know Your Audience 
Understanding who you are writing for can help you create points that resonate with them and motivates them to take action. This means understanding their needs, pain points, and desires, as well as their demographic information, such as age, gender, and location. 
By knowing your audience, you can tailor your web copywriting to their specific interests and concerns, using language and tone that speaks to them directly. 
This can help in establishing a deeper connection with your audience and building trust and loyalty that can translate into increased engagement and sales. 
So, take the time to research and understand your audience, and let this knowledge guide your copywriting efforts. 
5 – Go Easy on the Jargon 
Jargon can be a hindrance to effective copywriting. While it may seem impressive to use technical terms or industry-specific language, it can also create confusion and turn off potential customers who might not be familiar with the jargon. 
It is important to know that your audience might come from different backgrounds and might not have the same level of language as you do. 
Therefore, it's crucial to go easy on the jargon and use language that is clear, concise, and easy to understand. When crafting your messaging, try to put yourself in the shoes of your audience and use language that resonates with them. By doing so, you can create a copy that is accessible, relatable, and effective. 
6 – Make Use of Active Voice 
Using active voice is a key component of effective copywriting. It helps make your communication more direct, engaging, and persuasive, which can increase your likelihood of conversions. 
Active voice puts the focus on the subject of the sentence, making it clear who is acting. This helps in creating a sense of urgency and clarity that can grab your reader's attention and encourage them to take action. 
A clear, concise, and compelling copy can engage your users and ultimately convert them. So, make active voice your priority and watch your results soar. 
7 – Be Transparent 
Nowadays, consumers are savvy and informed, and they expect authenticity and honesty from the brands they interact with. Being transparent in your communication can help build trust and credibility with the target audience, which can ultimately lead to increased engagement and conversions. 
This means being upfront about your products or services, including any limitations or drawbacks they might have. It also means being honest about your pricing, shipping times, and any other relevant information that might impact the customer experience. 
By being transparent, you demonstrate that you value your customers and their trust, which can help foster long-term loyalty and brand advocacy. 
8 – Make Your Articles Visually Appealing 
In today's digital world, readers are bombarded with relevant information, so it is indispensable to make your content visually appealing. Add images, infographics, or videos to break up the text, illustrate points, and connect with readers emotionally. 
Use headings, subheadings, bullet points, and short paragraphs to create an easy-to-read format. By prioritizing visual appeal, you can make your content stand out and keep readers engaged. 
9 – Write Compelling Titles 
A title can make or break the content's success. An attention-grabbing title should be both engaging and professional. Start by identifying the unique benefit or value proposition of your content, and use that as a focal point for your title. 
Consider using numbers, asking questions, or making bold claims to intrigue your audience. 
10 – Use A Skimmable Format
To engage your audience and keep them interested, use short sentences and paragraphs, bullet points, and subheadings. Don't be afraid to inject some personality into your writing, but keep it professional and on-brand. 
Remember to focus on benefits rather than features, and use action-oriented language to encourage your audience to take action. Always proofread and edit your work for grammar and spelling errors before hitting the 'publish button.'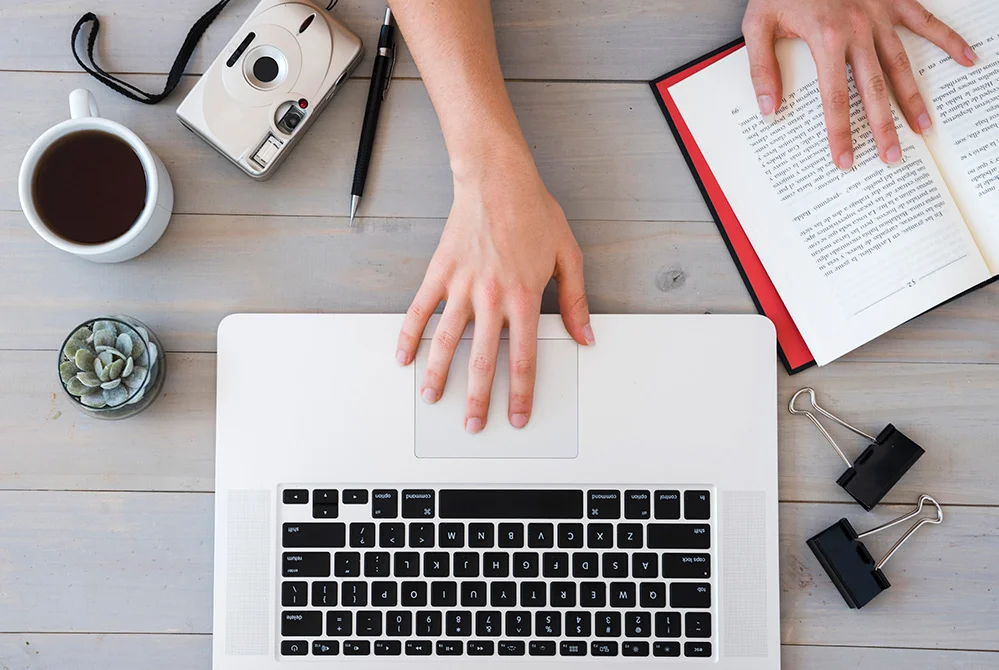 11 -Include a Clear Call To Action 
A clear call to action is a critical element of effective copywriting. Without a well-crafted CTA, your audience might not know what action to take next, which can result in missed opportunities and lost conversions. 
To create an effective CTA, use action-oriented language that communicates what action you want your audience to take, such as ' Sign Up ' or ' Buy Now '. 
Place your CTA prominently on your copy and make it stand out visually, using contrasting colors or bold text. 
Finally, ensure that your CTA is aligned with your overall marketing goals and that it provides clear value to your audience. By including a clear call-to-action in your copywriting, you can increase engagement and drive results for your business. 
12 – Make Use of Psychology to Motivate Readers 
Psychology can be a powerful tool for copywriters who are looking for ways to motivate their readers. By understanding the psychological principles that influence behavior, you can craft copy that resonates with your audience and inspires action. 
One effective tactic is to tap into readers' emotions by using vivid language and storytelling that creates an emotional connection. Another is to use social proof, such as customer testimonials or statistics, to build credibility and trust. 
Don't underestimate the power of simplicity. Break down complex ideas into bite-sized pieces, so you can help readers feel more confident and motivated to take action. By leveraging these psychological principles in your copywriting, you can create compelling content that goes well with your audience and drives results.
13 – Boost Your Sales with Storytelling 
People love stories, and incorporating them into your writing can help you connect with your audience on an emotional level. By using anecdotes or personal experiences, you can make your writing more engaging and logical. 
14 – Use Social Proof 
By showcasing positive feedback from happy customers, businesses can create a sense of credibility and legitimacy that can encourage potential customers to take action. 
When people see that others have had a positive experience with your brand, they are more likely to trust and engage with your business. 
Incorporating social proof into your copywriting can help establish your brand as a trustworthy and reliable option for consumers. Whether it's through customer reviews, testimonials, or endorsements from influencers, social proof can be an effective tool for building credibility and increasing conversions.
Bottom Line 
To capture the attention of your audience and drive them to take action, learning copywriting basicsis essential. Remember to focus on your target audience, use persuasive language, keep your content concise and clear, and always provide value. 
With consistent effort and practice, you can improve your copywriting skills and boost the effectiveness of your website's content.
Get ready to captivate your audience and drive conversions with Digital Gravity Agency's strategic and innovative content marketing services.
FAQs (Frequently Asked Questions) 
1 – How does copywriting help SEO? 
The purpose of SEO writing is to produce engaging and valuable content that focuses on particular keywords. By doing so, the content can get traction on social media platforms through promotion by others, increasing its relevance and authenticity. Ultimately, this can result in increased Google rankings of the targeted keywords. 
2 – How does a writer become successful? 
A copywriter becomes successful when he/she uses their writing skills to educate, persuade, and influence the target audience. 
3 – How can I improve my website copywriting? 
Copywriting can be improved by making use of a lot of headings, bullet points, short paragraphs, attention to key terms and phrases, knowing your audience, and omitting unnecessary words.