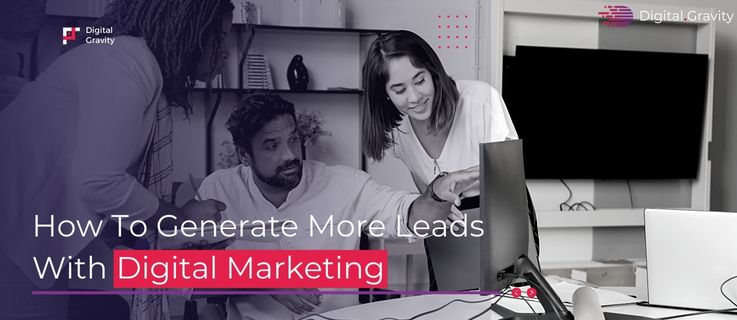 The ultimate goal of digital marketing is lead generation and converting those leads into paying customers. If you are getting no leads from your digital marketing campaign, it's a waste of time and money. The rapidly changing digital marketing landscape is hard to navigate. And if you are unable to navigate it, you can't meet your lead generation goals.
Generating leads through digital marketing isn't straightforward as it sounds. You have to be thoughtful about the digital marketing strategy you create and the channels you choose. But worry not, we have the perfect solution for you.
In today's article, the digital marketing experts of Digital Gravity are going to walk you through the best strategies for lead generation through digital marketing. Excited to learn how you can increase your daily leads and multiply your ROI?
Let's not make you wait further and get down to business!
Leverage Content Marketing to Get Warm Leads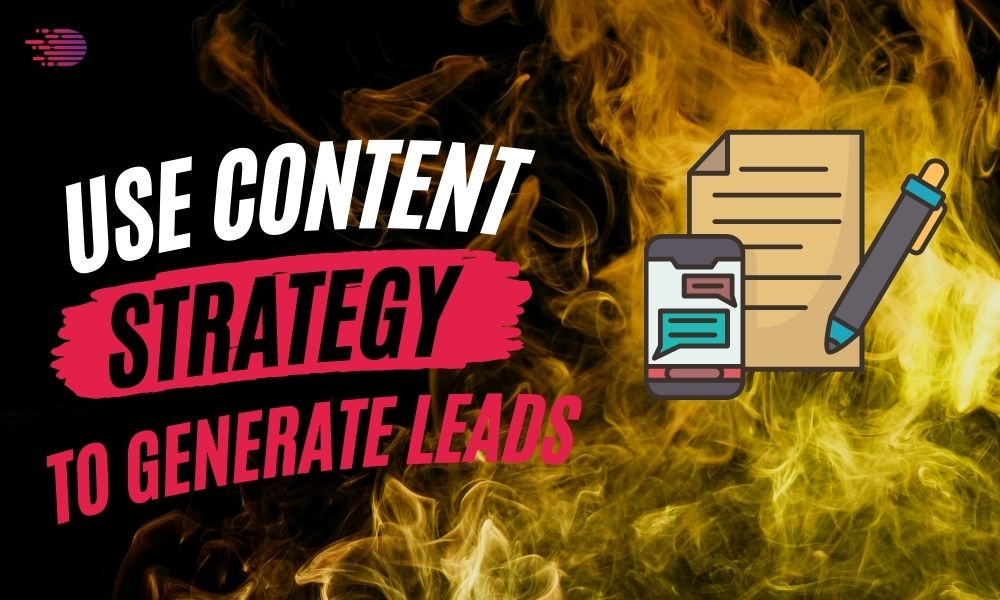 According to the numbers published by Ahref, 67% of marketers report that content marketing generates leads. Likewise, 63% of marketers say that content marketing helps in building loyalty with existing customers. When done strategically after sufficient research, content marketing can do wonders for any online business.
Say you are offering digital marketing services in Dubai. To educate your prospects and build credibility, you must prepare premium content from scratch to get traffic from Google and get the attention of your prospects. The content people read on your blog or the visual content they see on your website and social media will build trust for your agency in them.
The same people will send you queries and may ask for a digital marketing consultation. As a result, you will get qualified and warm leads without spending a buck in paid ads.
Optimise Your Website for Google
It is estimated that Google processes 40,000 search queries every second. If we calculate a step further, Google handles 3.5 billion searches per day and 1.2 trillion per year. That's why businesses spend heavily in digital marketing for lead generation.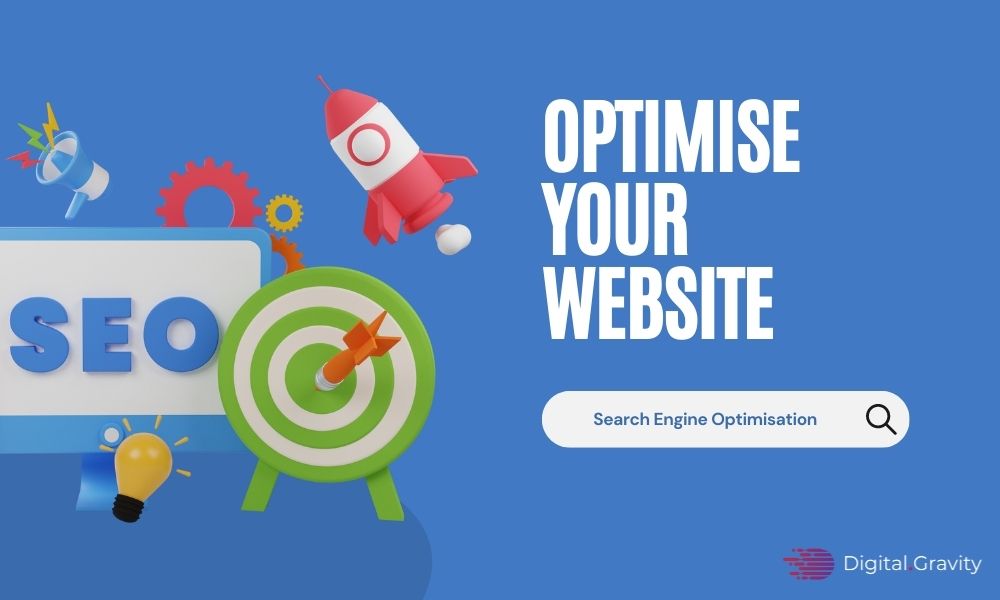 Search engine optimization services can help you with the ranking part. An SEO agency Dubai with in-house on-page, off-page, and technical SEO experts can assist you in optimizing your website for higher rankings on Google.
If you are able to get organic leads through Google, you won't have to spend on paid ads. Otherwise, you will have no choice but to use paid marketing channels, which are usually a touch more expensive as compared to SEO.
Try Pay-Per-Click (PPC) Advertising for Quick Results
In some cases, optimising your website for search engines isn't sufficient. At some point, it would be inevitable to use paid marketing to get instant sales. Or maybe your competitors are spending heavily on paid ad campaigns to boost brand awareness.
Search ad spending is expected to reach $191 billion by 2024. You may be wondering why businesses are spending profusely on pay-per-click advertising. The thing is, when done right, PPC has the potential to generate 200% ROI —- it's possible and we have firsthand experience!
Therefore, if you are looking for instant leads and sales and your competitors are running paid ad campaigns, you too should consider setting up your campaigns so you can keep up with the competition. A PPC agency like Digital Gravity can help you with this.
Invest in Social Media Marketing for Consistent Lead Generation
Social media marketing is a vital part of online marketing. Several surveys and studies conducted to determine the potential of social media stats and suggested by over 90% of marketers worldwide are using social media business.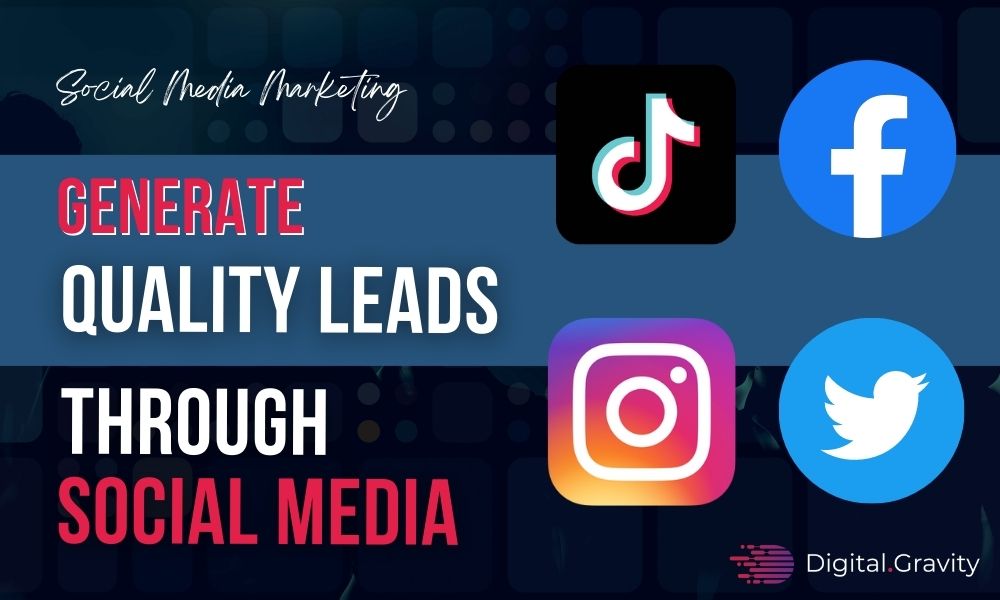 One of the biggest upsides of social media marketing is it's free. You don't need to pay a single buck to create an account on Facebook, Instagram, LinkedIn, TikTok or Twitter.
All you need to do is hire a competent social media marketing agency to manage your social media accounts. A digital marketing agency will prepare content for your brand and use it to generate engagement and leads for your brand.
Automate Email Marketing Campaign to Accelerate Lead Generation Efforts.
Did you know that email marketing has the potential to generate a 400% ROI? Yeah, you read it right. On every dollar you spend on email marketing, you can get up to $4 in return.
If businesses all over the world are using email marketing for lead generation, why can you? And there's no need to do anything manually. You can automate email marketing campaigns by using an array of email marketing tools available online.
And if you are looking for guaranteed results without any effort, you can hire a tried and tested email marketing agency like Digital Gravity. We know what kind of emails convert and compel prospects to ask questions.
Conclusion
Every online business needs lead. And if you are working in a competitive market, generating leads can be a huge challenge. That's why you need a proper digital marketing strategy. We at Digital Gravity know how to leverage all the online marketing channels and combine them to generate consistent leads for your business.
Interested in learning how we help online businesses with lead generation? Let's chat!
FAQs
What is lead generation in digital marketing?
Lead generation is the process of targeting prospective customers and nurturing prospects' interest in a particular service or product a business sells.
How do you generate leads easily?
To generate regular leads, you must have a solid online marketing strategy. And to create such a strategy, you have to experiment; nothing comes easy. But once you have cracked the code and have a proper marketing funnel in place, you will see consistent results.
Can you generate leads with your digital marketing skills?
Yes, if you are a social media marketer or paid marketing strategist or content marketer, you can generate leads for your business or for someone else's business with your online marketing skills.
What are leads in digital marketing?
If your prospective customer interacts with your business online and inquires about your product or services with a buying intent, it will be counted as a lead.
What are the 7 types of leads?
Marketers divide leads into seven different categories:
Cold leads
Warm leads
Hot leads
Information qualified leads
Marketing qualified leads
Sales ready leads

 Sales qualified leads