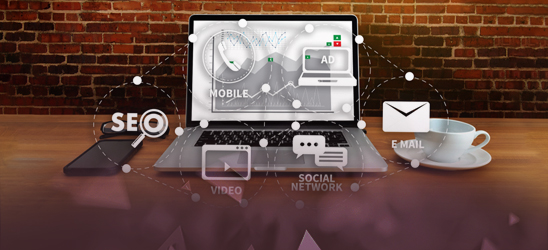 Benefits Of Digital Marketing
Digital marketing has been benefitting the business all the back from the 1990s. As the internet grew in popularity, so did the practice of digital marketing. In the three decades of digital marketing, the practice has shifted from being recognized and benefited by the big brands only to being a crucial part of the business even for small businesses. 
In the 21st century, digital marketing is the absolute necessary practice for digital stores to thrive. Digital marketing services agency help a business survive the toughest of seasons by targeting the relevant audience through different methods and channels. Digital marketing is an umbrella term that covers aspects such as brand image, communication, lead generation, and informatic content convincing the prospect to purchase from your business instead of the competitor.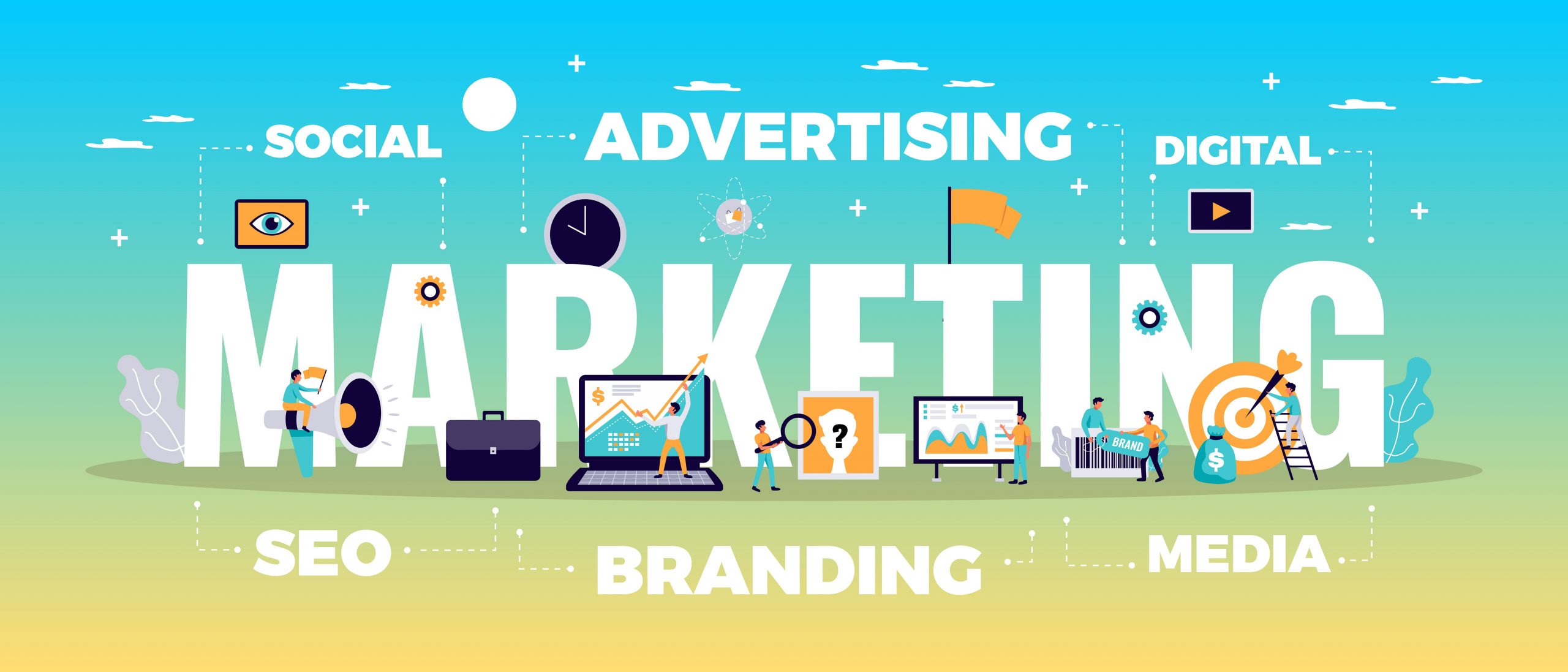 Even the basic practices of digital marketing bring the following benefits: 
Establish Digital Presence: 
Unlike the traditional road shops, it's unlikely the customer would stumble upon your store in hundreds of numbers digitally. Additionally, among all the people your existence is recognized by only half would visit your store physically.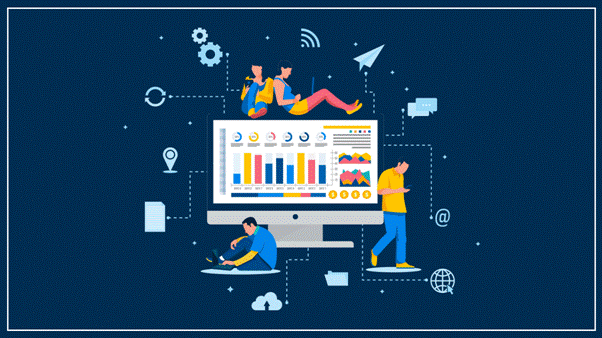 Digital marketing strategies help you establish a digital presence that is reachable and recognizable among thousands of competitors over the internet. Even with a single keyword, the potential customer can reach your store.
There are two types of communication you can achieve through digital marketing. The communication is in-person or through AI Chatbots where you relatively promote your business to a respected individual. The second form of communication is addressing your complete audience i.e followers. Digital marketing strategies help you maintain and improve communication to implement a personalized customer experience. 
Digital marketing strategies also come with numerous top tools to analyze the engagement and overall review. These tools along with tracking your growth also enable you to compare the results and further provide insights for improvement. Tracking growth generated by AI is one of the biggest benefits as compared to measuring growth based on the annual revenues. 
Scheduling, content management, AI chatbot, and analytical insights and improvements are a few of the examples of how digital marketing practices cut down on manual work. The digital marketing tools in a nutshell eliminate your dependency on manual work. With the right strategy, time management, and expertise even you as an individual can market your business to an extent. 
Difference Between Digital Marketing and Traditional Marketing?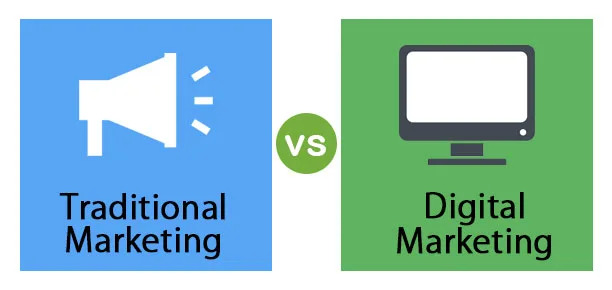 The most prominent difference between digital marketing and traditional marketing is the medium through which a marketing/ promotional message is sent across. The main mediums of traditional media marketing include magazines, newspapers, and other forms of printed media that are often distributed tangibly. On the other hand, the main mediums of digital marketing include websites and social media accounts for the distribution of the content. 
The second difference among both forms of marketing is the reach of the content to the audience. Traditional media often has an area-specific reach and limited availability due to the printing factor. Once gone, it's rare to find it again. Where the reach of digital marketing content crosses borders and oceans easily with rarely a limit on the availability of the data. You can still read the digital marketing content across seven oceans. Technically speaking traditional marketing fades while digital marketing is forever. 
How Digital Marketing Can Be Successfully Integrated Into Business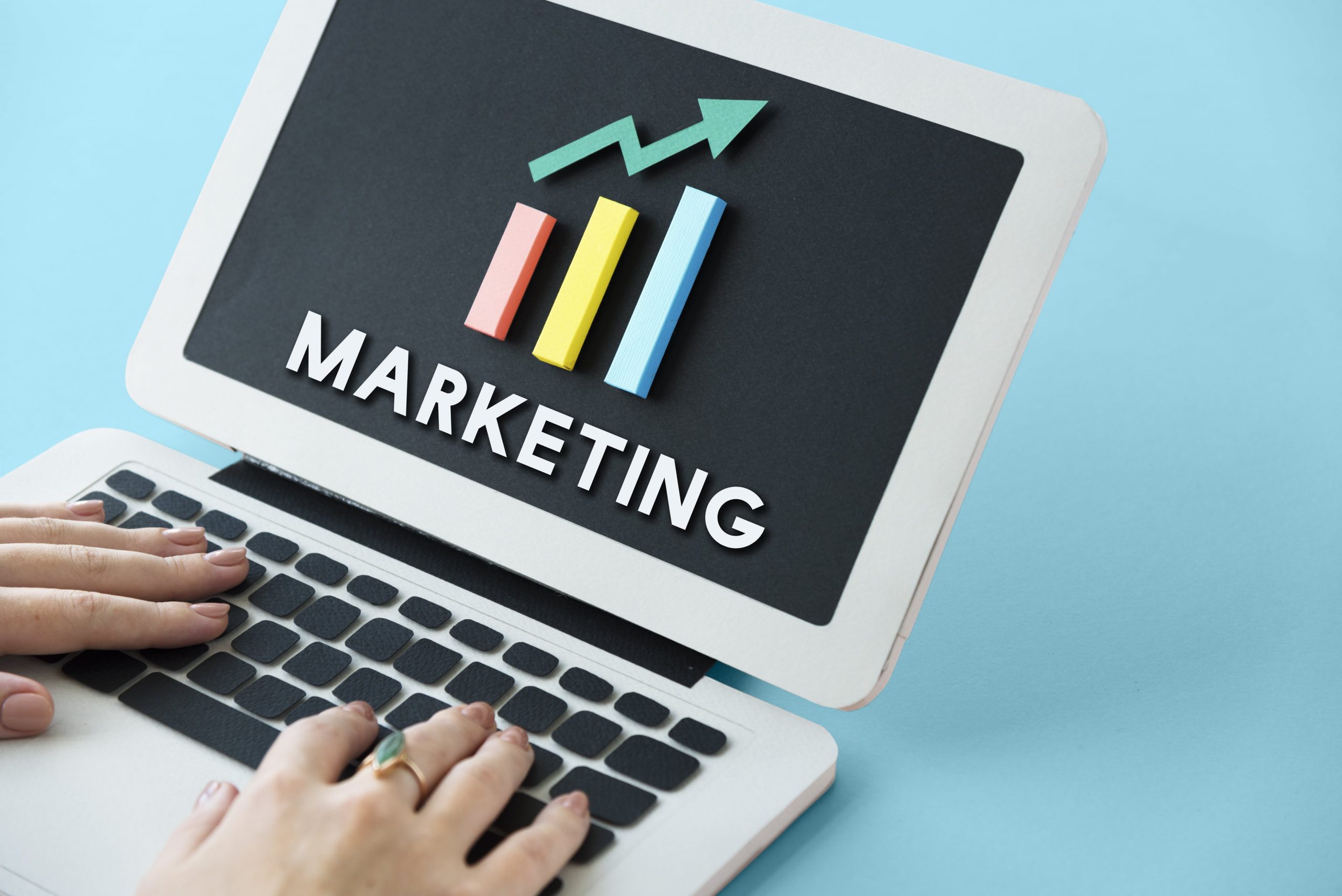 It is a common understanding that any individual digital marketing strategy doesn't have a heavy impact on individuals but when used in conjunction, the digital presence is established and enhanced. Integrated digital marketing refers to the practice of combining multiple marketing strategies to compromise an all-in-one experience. It is one of the most cohesive approaches for the business.
One element you should always remember is that as the market and the search engine changes so should your marketing campaigns. Some of the components however remain the same for creating digital marketing strategies. 
Identification of Target Audience
For businesses, customers are the king and you might be the jokester playing tricks to achieve approval. The growth of any business revolves around customer buying behavior and the retention rate.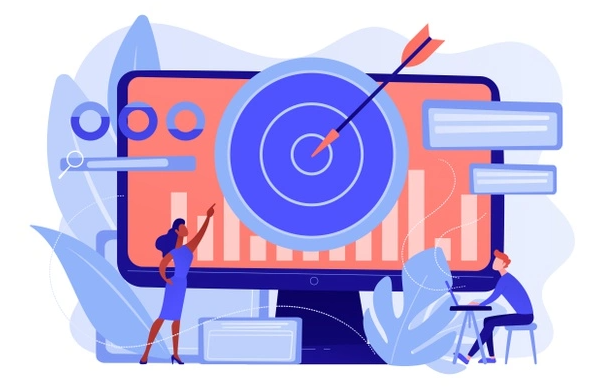 The first step towards digital marketing is knowing your audience. The audience with the potential to convert into a consumer. Identification of target audience is the foundation on which all the strategies will be initiated including PPC, SEO, ORM, SMO, CRO, and so on. Identification of the audience means you gather the data on relevant audience traits including demographics, interest, age, interaction pattern, consumer behavior, and so on. 
Once you are sure what the audience you want to attract towards your business, the marketing strategies are deemed to be successful with a lesser trial and error basis. 
Creating Customer Journey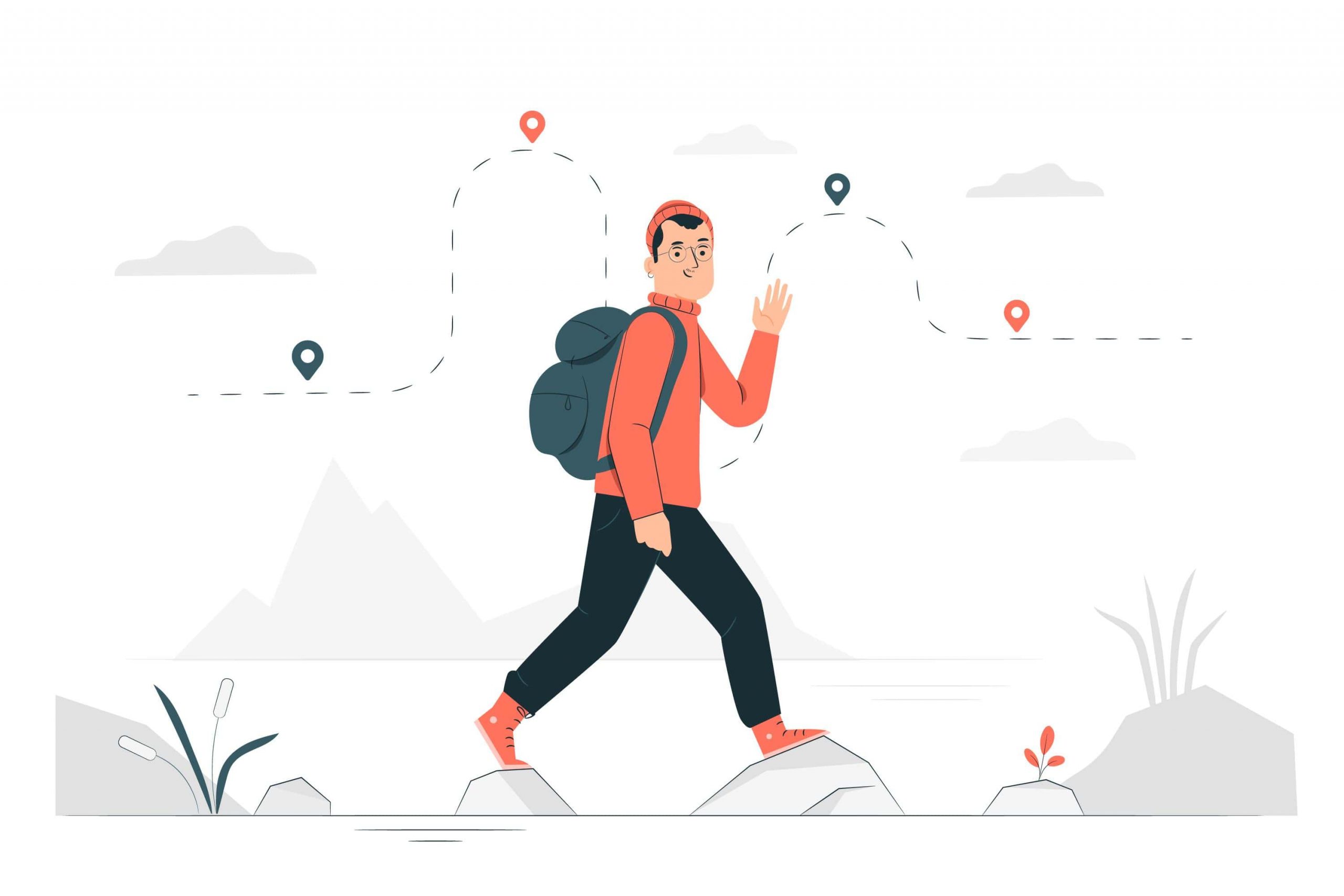 A customer's journey reflects the brand's credibility. In order to succeed in the market competition, the brands tend to create a personalized journey for the customer and you should too! A personalized journey can be created through multiple strategies promoting engagement between your brand and audience, optimizing content as per the audience, offering effortless website UX, and overall stealing the customer journey. 
A combination of digital marketing strategies is implemented in order to create a personalized customer journey which is also one of the major factors in customer retention rate. Customer retention doesn't only maintain the revenue status quo but through the referral, you gain a new and relevant audience as well. As much as you are reviewed as a positive brand through a personal recommendation the higher chance you can experience quicker conversion. 
Identify Different Marketing Channels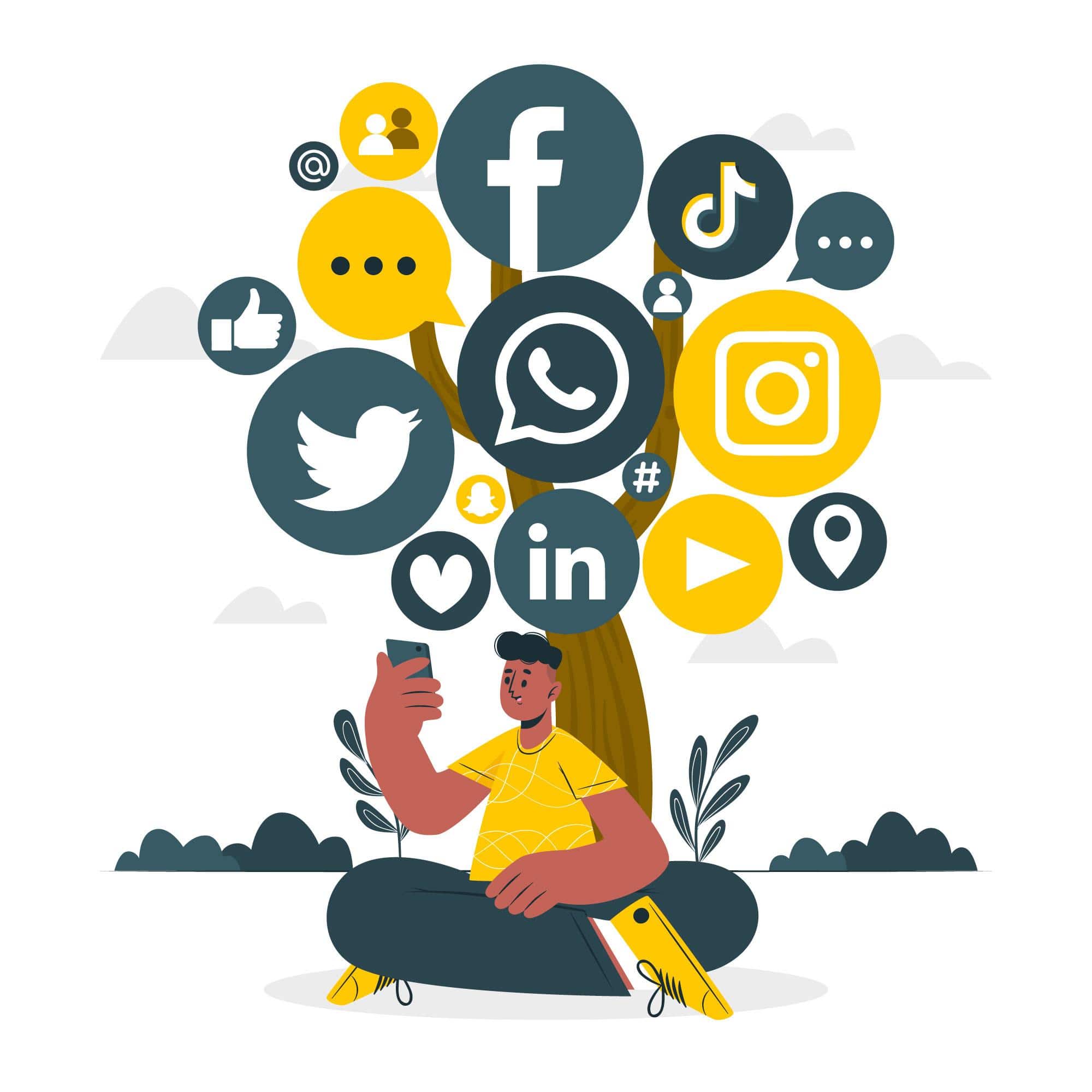 Identifying the different channels helps widen your digital marketing strategies. 
Before we list the top digital marketing channels. Let us differentiate between digital marketing tools and channels. Channel refers to the platforms through which you market your business and ads. Whereas, tools are used to optimize, enhance the management of the strategies. 
Some of the tools to mention include content management systems, marketing automation software, SEO tools/ software, and email marketing software. 
In certain situations such as overlap can occur when we talk about platforms such as Facebook and LinkedIn where both are channels and tools. Top digital marketing channels available at your disposal include. 
Email Marketing 

Search Engine Optimization (SEO)

Display Advertising 

Pay Per Click Advertising (PPC) 

Social Media Platforms 

Content Marketing 

Affiliate Marketing 

Online Public Relations

Planning the Content
Content is the foundation of attracting the audience. For example, you have a business website and social accounts with the details. You might also add the details and benefits of the products. Do you think your business is attractive? Absolutely not!
Audiences like to purchase from a business that remains active, puts forward customer values, and offers engaging and educating content. A simple website with simple details wouldn't help you in the competitive market. Now users require a personalized journey and content creation is one of the supporting elements for that. 
Your content planning should be based on the three C's translating for communication (through content) Compelling (copy and visuals) and consistency (in posting) to retain relevance, engagement, and credibility. 
Analyzing and Optimization
Analyzing how digital marketing is beneficial for you and which of the platforms has better revenue potential than others is one of the crucial aspects of creating a strategy. Once you have aligned your priorities for creating a digital marketing strategy you can start optimizing the accounts as well. 
Optimization is also regarded as part of the digital marketing strategy whether you are optimizing a strategy according to a platform or you're optimizing an account as per your strategy. The results of both strategies are aimed at personalized and seamless customer experience through your business. 
Digital Marketing is a Game-Changer For Business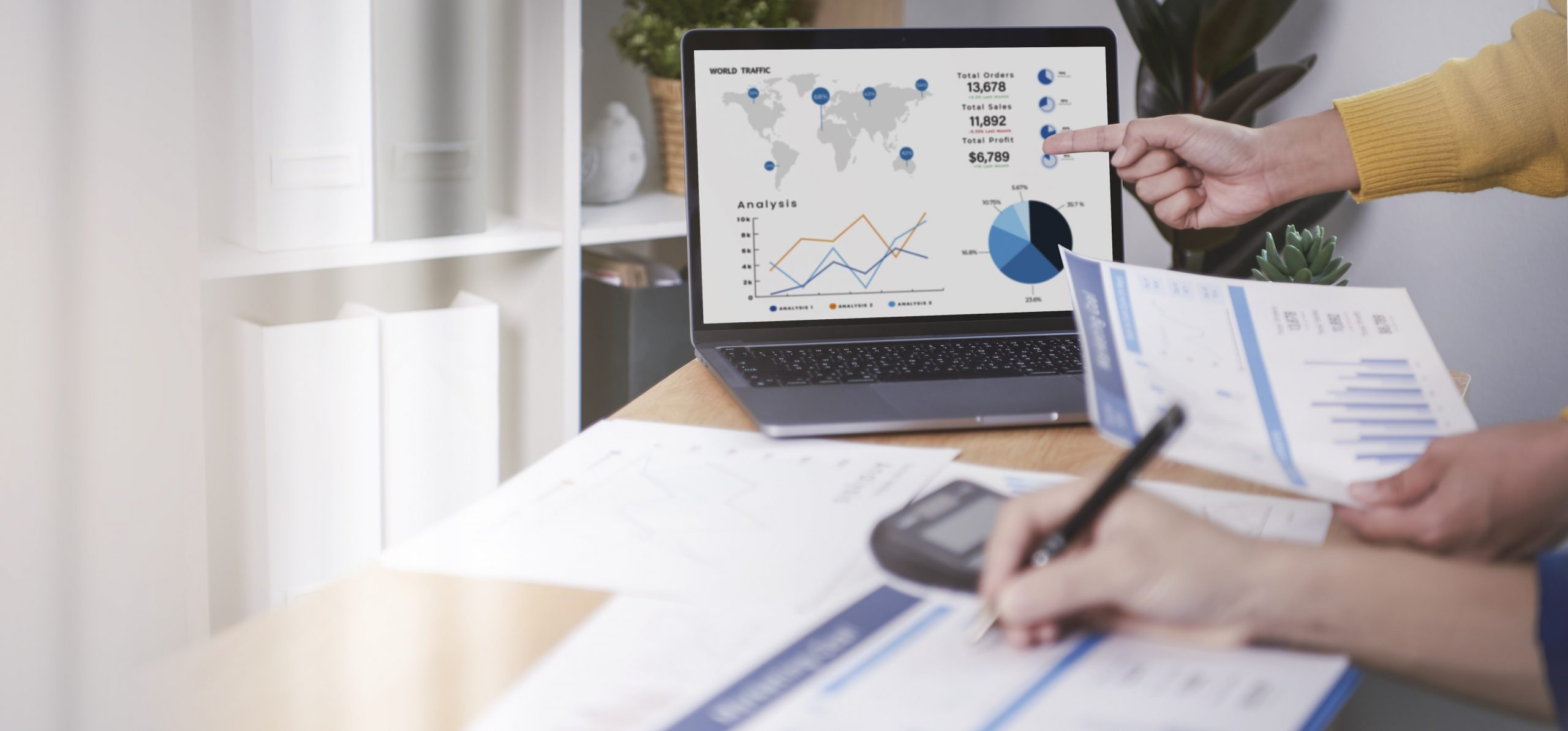 It is rare for any business to thrive without digital marketing in the 21st century. 
Your social presence is the gateway to the products and your business. Digital marketing is important to make sure that your first customer encounter is nothing short of an impressive introduction. Digital marketing sheds light and allows room for improvement concerning the overall online presence including your social accounts and the virtual store. Digital marketing is a powerful concept that helps businesses reach relevant audiences in thousands just by implementing as simple strategies as optimization. The ROI of digital marketing is much higher and long-term as compared to the expenditure. Digital marketing is also fair gameplay that allows businesses of all ranges to thrive in the competitive market. It is one aspect that all businesses need to refer to for the growth and stability of the business. 
Some Interesting Trends and Data:
Artificial intelligence (AI) has been gaining a lot of popularity across the industries for numerous purposes including communication, customer services, performing technical tasks, and so on. Similarly, AI has also touched the digital marketing industry with its charm. It is expected that the AI's worth in the industry is estimated at USD 62.35 billion in 2020.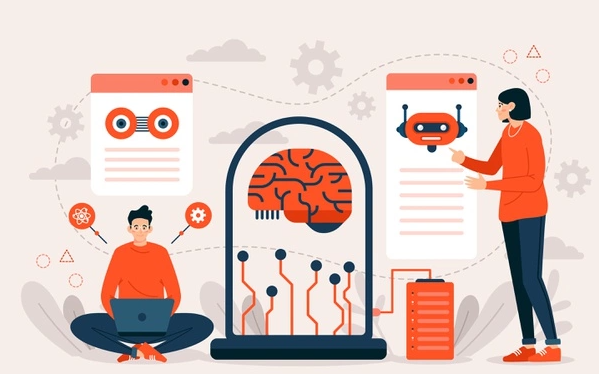 In digital marketing, the inclusion of AI trends can be observed in the form of AI chatbots, AR/VR features in websites, and mobile applications for enhanced customer experience. Even on Snapchat, you can play AR simulated games initiated as a form of customer engagement of the platform. 
Google featured snippet is going to be the hottest digital marketing agency trend concerning SEO. Also known as a no-click search, the snippet features an area of content that is most suitable and relevant to the user's inquiry. The snippet appears at the top of the searches automatically chosen by google algorithms.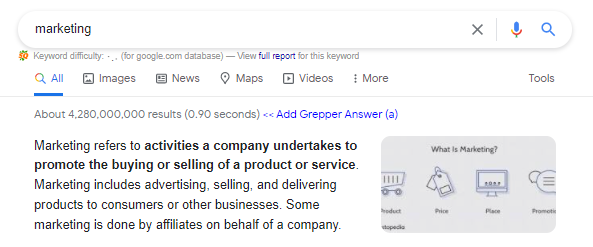 If you haven't started aligning your content according to it then get started on it right away. 
With the use of keywords and images, we were able to find results in the context which used to be often apart from the query itself. However, with the technical advance now users can get relevant answers and content just by posting an original picture. For example, if you post a picture of cuisine the google will show you restaurants with similar or same images as they are tagged according to google practices. 
Woke and Interactive Content: 
Interactive content till a few years ago meant creative and humorous content to achieve responses. However, over the years, the values have changed and now customers demand the content to be more humanized and inclusive of all human races, ethnicities, and disabilities without discrimination. 
The latest 2021 trend is the woke as well interactive content. Now your audience wants to hear something valuable, liberating, and educating from you. This very concept is also flaming the popularity of content marketing.
In 2021, many marketers choose to create several small campaigns targeting separate audiences over creating large campaigns targeting the general audience. This choice gave a trend to customer segmentation strategy in which marketers run campaigns based on the specific sets of the audience. For example, business marketers generate two separate email lists for big and small spenders and target both using separate campaigns. Customer segmentation is recognized to be more effective. 
Role of SEO in Making Your Digital Marketing Campaign Successful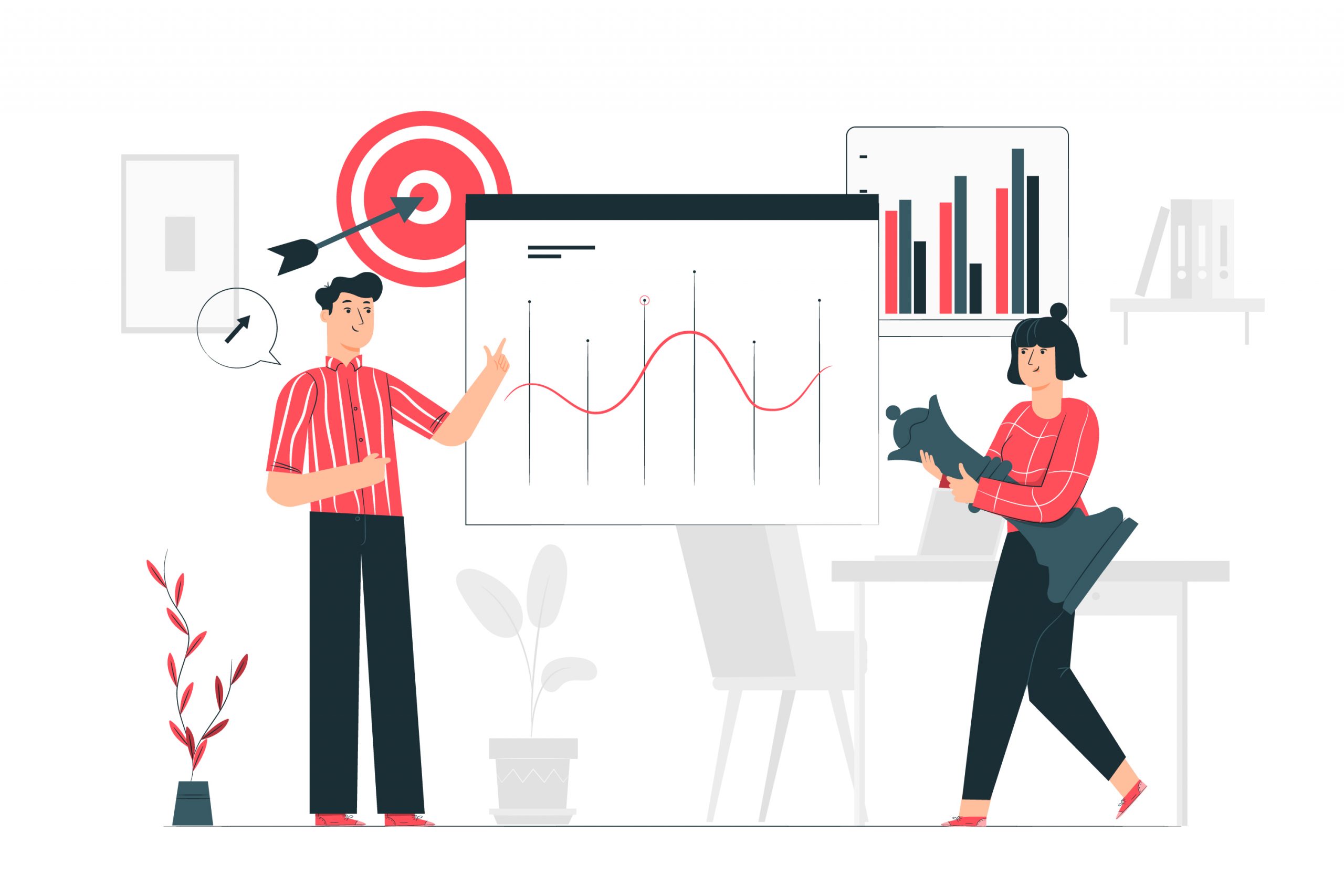 Everybody wants to be on the top right? While most want to conquer the world, business just wants to be at the top of the google first page. In order to achieve such status SEO is a complete toolkit in digital marketing, 
SEO or elaborate reach engine optimization is one of the most effective tactics in digital marketing. The practices of SEO are targeted at bringing organic traffic to the business website through different strategies and platforms. think of SEO as an investment that brings gradual but long-term benefits. I would like to say that SEO is a quick solution because regardless of strategies it takes on average 3 months to show up the results. 
SEO is the most sought and offered service by digital marketing agencies in Dubai and across the World. SEO is the practice that helps in sending the message to your audience on social media platforms and it is also the backbone in the visibility of your business on the internet.
SEO basically enhances your ranking on google amongst the competitors which in return increase traffic to the websites and eventually results in revenues. SEO services agency in Dubai also directly influence are interlinked with PPC, CRO, and content marketing. 
Different Aspects of SEO in Digital Marketing 
SEO is a diverse field with numerous components for the combination of the strategies. If we compose the entire SEO field then there are four key components of SEO and are mentioned as follows: 
On-page SEO (also known as onsite Page SEO) is the practice of optimizing the content on the website which includes the web copy, keywords, headers, meta titles, images, meta descriptions, etc. 
On-page SEO further includes practices of keyword research ranking on the search engines, optimizing the metadata, performing internal linking, and optimizing the social accounts to unify the visibility. 
Off-page SEO (off-site SEO) is all about building trust and creating exposure for the company for organic traffic to the website. Off-page SEO is mostly focused on link building which is the practice of getting reputable website links back to your website.  Some of the off pages tactics include pitching articles, competitor research (checking their backlinks), and helping reporters. 
Technical SEO tactics involve helping the search engine crawl your website and improve the user experience (UX). technical SEO tactics change as the algorithm becomes more complex and the google policies change. Some of the areas that technical SEO addresses are website speed, mobile friendliness, and site structure.
Local SEO is entirely dedicated to enhancing your online presence in the community and promoting your products/ services to local customers. Local SEO is focused on optimizing your Google My Business Profile which includes your company address, business hours, company description, photos, and social accounts. Based on your profile proximity, relevance and prominence matched with the user's query your business is then often ranked on google. 
Improving Organic Growth Through SEO
Google's answer box is triggered by 16-20% of all searches. The primary purpose of SEO is to generate organic traffic to the business website and is a long-term practice with gradual results. The SEO itself includes several practices, those when combined generate efficient and organic traffic. SEO is the most effective strategy to improve organic growth as it attracts an audience through targeting relevant keywords, posting, backlinking, and optimizing the website according to its standard. SEO practitioners closely work with google algorithms to keep the business visible to the target audience. SEO is an investment of time with a high return on investment and dedication.
Organic Searches by the Numbers:
You can judge the effectiveness of the organic search traffic with the help of the following statistics: 
More than 75% of the traffic to the B2B websites comes from organic searches.

49% of marketers say that organic search is the most profitable channel to use. 

49% of shoppers use the Google search engine to discover a new item or product.

72.% of internet users are expected to access business via smartphone by 2025 solely.

At Least 55% of the traffic to the website comes from Google organic searches.

Google sends approximately 70,000 search queries across SERPS every second.

A third of consumers search for local businesses on the google search engine on a daily basis.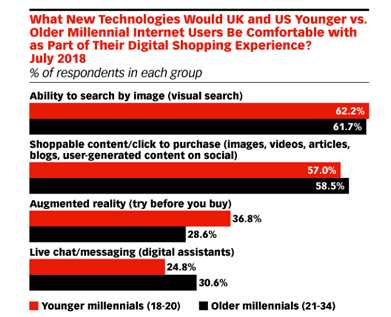 99% of all searchers click on one of the links in the first SERP or the top five. 

Organic search alone drives over ten times more website traffic than organic social media marketing. 

The first business result on a Google SERP has a 28.5% click-through rate and falls by 2.5 by the 10th result. 

95% of Google searches are four words or more.

Google owns 96% of all mobile searches and 92% of all desktop searches
Building an Authority
Only 5% of people look past the first page and google algorithms are what keep you on the first page. Google's impression of your business is as important as the customer's impression of your business for a referral. Over the years Google has toughened its algorithms for the unmatched authority of the business that truly deserves to rank on the SERPs. SEO helps you build the authority of your business following the standards of Google. 
Authority has a lot to do with gaining the trust of google algorithms through business profile optimization and quality backlinking. 
SEO By The Numbers
67% of content marketers say SEO is their most efficient tactic.

65% of the consumers trust the search engines for business credibility 

The ranking page on google gets 32% of the traffic 

73% of content marketing teams use at least one  SEO tool.

The top-ranking website has an average of 3.8 times more backlinks than positions on 2 and 10.

45% of consumers abandon any piece of content displaying poorly on the device they are using without SEO integration.
Importance of Local SEO for Your Business
Every business must begin its SEO journey with local SEO to establish a valid SEO profile. 
Local SEO is the foundation of every business and the starting pack for organic research as it focuses on optimizing the business profile for the Google algorithms. Local SEO is the practice that allows Google bots to recognize your business and register it for future queries. Based on your local SEO performance you have ranked accordingly on the SERPs. Invalid and incomplete profiles can influence regressively the rest of your digital marketing strategies.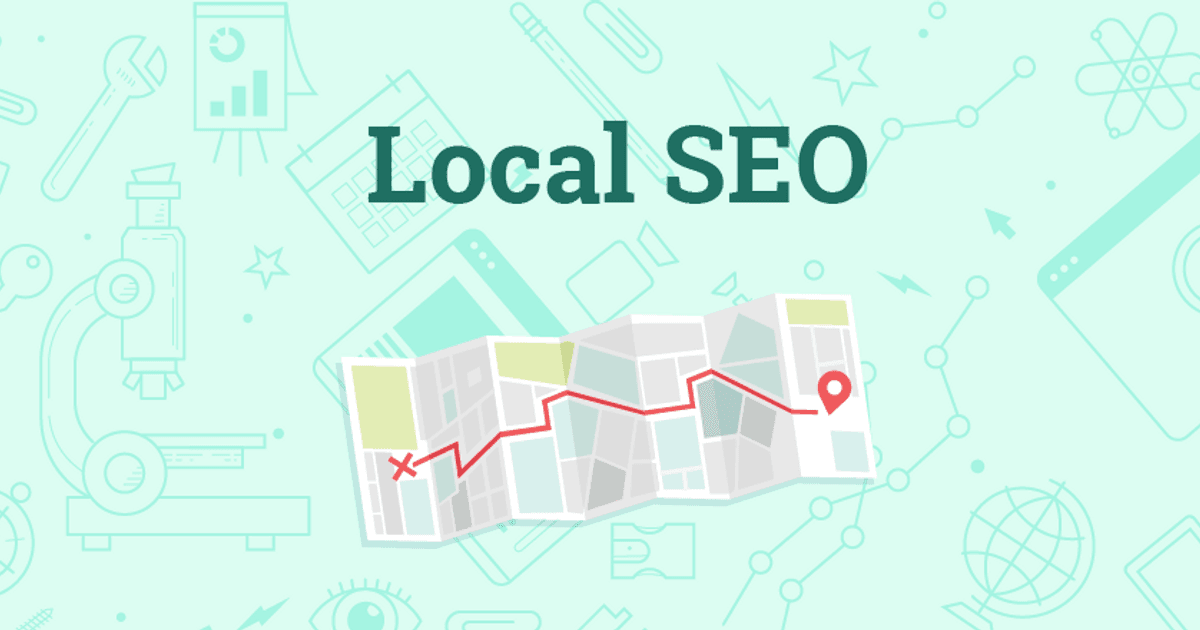 Local business marketing banner template. Seo, start-up project financing support service. Small business, shop or store building stand on map. Market construction city project, cartoon illustration
Consumer Research Before Buying
80% of the users first research the local business before making an informed decision and the number is only growing. It is estimated that by 2024 90% of the users would be first researching their mobile devices. Your audience looks for information, response rate, and reviews before overviewing your products. 
SEO is the most effective digital marketing practice that allows you to appear in google searches free of cost. Organic search is arguably one of the most valuable marketing channels there is.
Well, when we talk about SEO efficiency the cost of your time and dedication with ROI in monetary terms. SEO optimizes and increases the visibility of your business among the competitors and hence as the consumer research your business will pop up thanks to keyword optimization strategies.
Keeping Track of Your SEO KPIs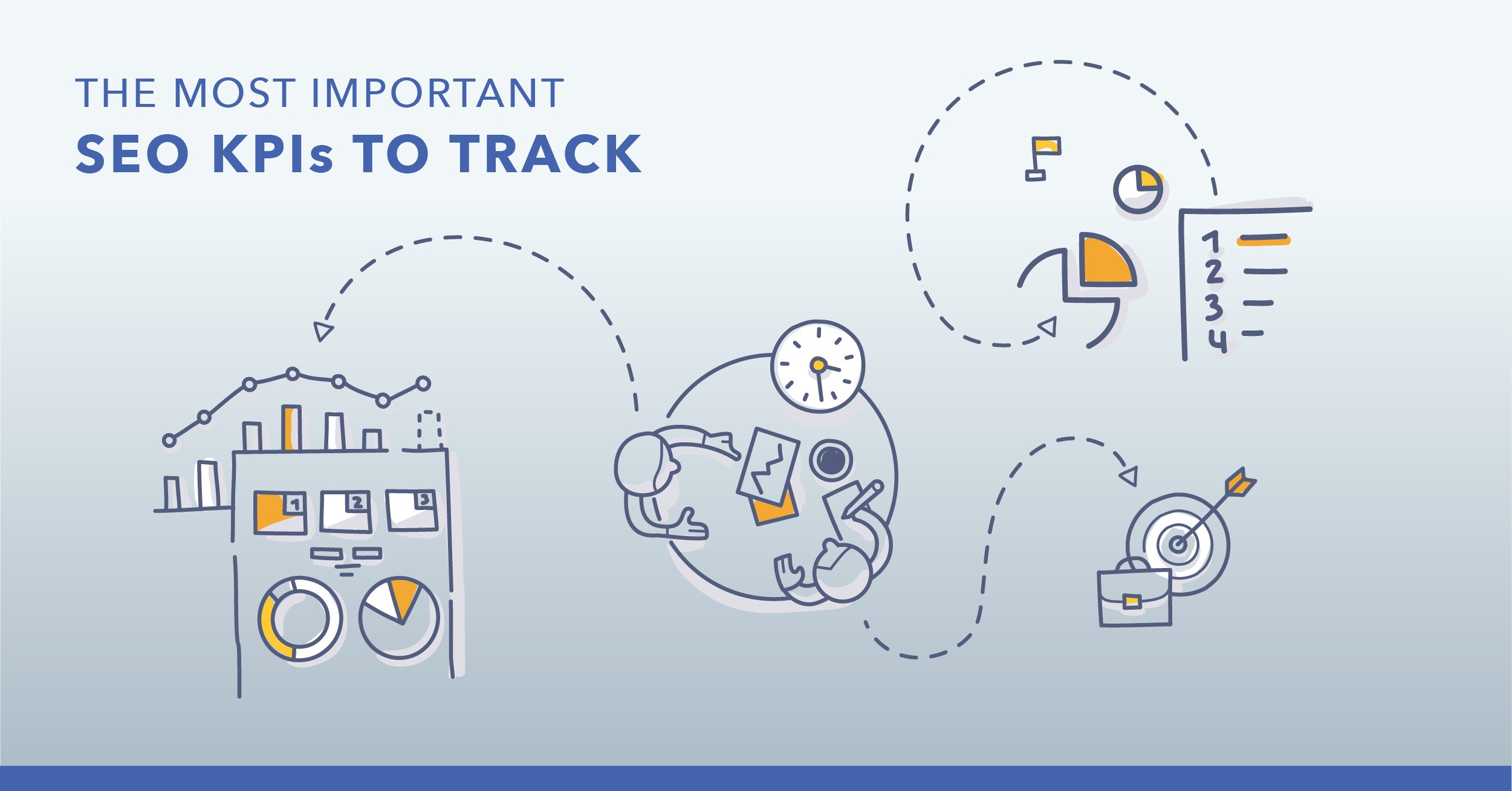 Below we have mentioned the top 10 KPIs you should track your SEO performance and drive better organic results. 
Organic searches 

Search rankings

Search visibility

Links

Organic CTR

Branded traffic

Cost per click 

ROI

Bounce rate

Average session duration
Role of PPC in Making Your Digital Marketing Campaign Successful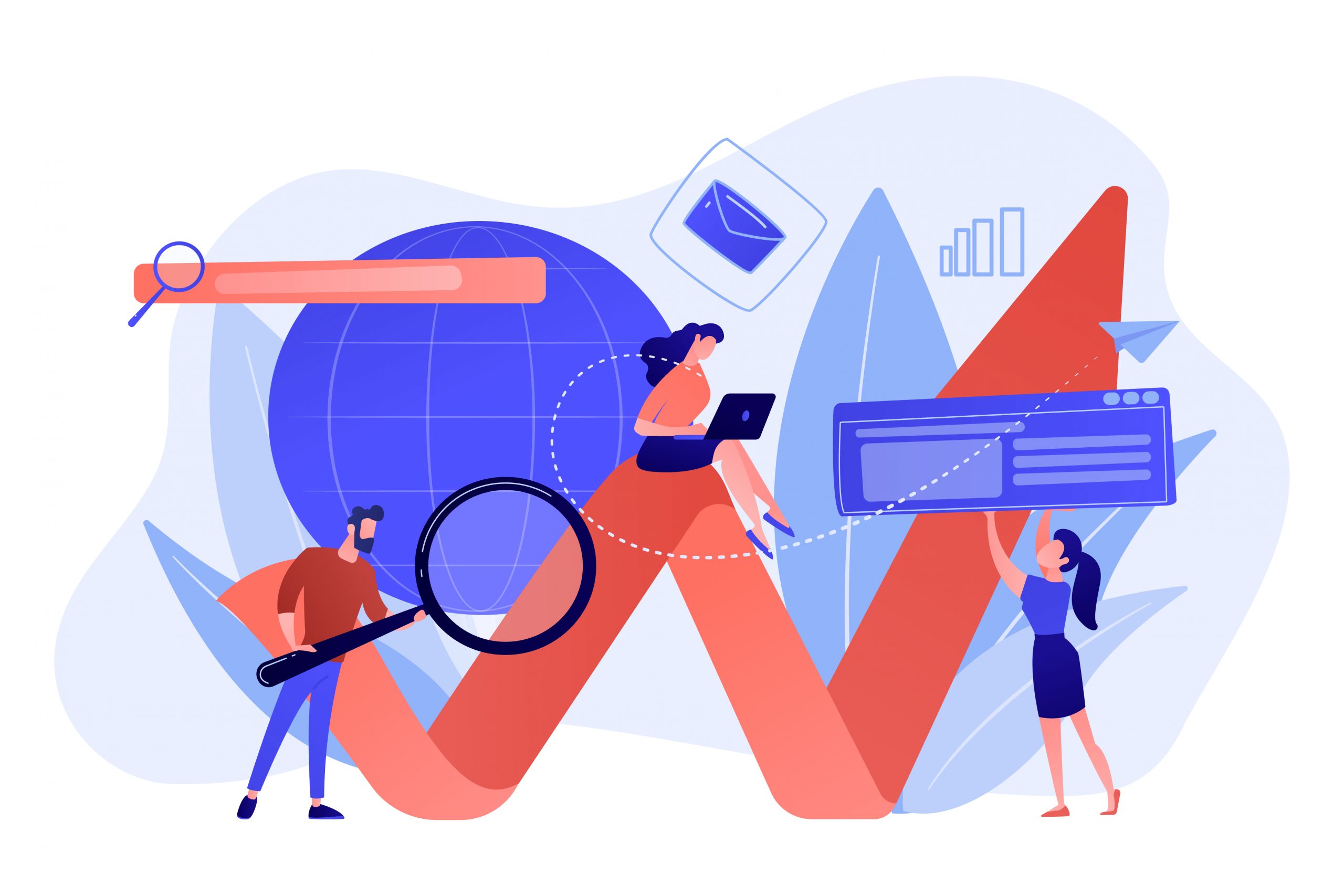 Team of specialists with magnifier and laptop and arrow. Digital marketing, PPC campaign, customer relationships concept on white background. Pinkish coral blue vector isolated illustration PC is a form of digital marketing that is precise and concise.
PPC advertising company have only one purpose and that is to reach the targeted audience precisely and quickly by paying to search engines. PPC basically means that google shows your business ad at the top of others and for every click, you receive on the link, google charges you the payment. If in cases your ad is not clicked there wouldn't be any money required (that rarely happens). Its approach is pay per use model and that provides leverage to the business with a budget. 
One of the best traits of PPC as a digital marketing strategy is that it allows you to set the budget and then the campaigns end as you reach the limit. In between the spending the business does receive quality leads. The PPC listing appears at the top of the google searches giving you the benefit of being the chosen one over the organic traffic. In a manner that's what we really pay for: ranking above the organic searches. 
Getting Quick and Consistent Results with PPC 
PPC is a straightforward business that helps in shaping your business and promotes consistency in results. With the huge collection of data, you can continuously improve your PPC targets and gain consistency in the results. PPC campaigns themselves are never consistent based on the changing consumer behaviors but by targeting the top relevant audience you can maintain consistency in the results. 
Selecting the Right PPC Campaign for Your Business
Successful PPC campaigns are based on the right use of keywords. The toughest or the most experimental part of the PPC campaigns is using the right keywords. For every campaign, you are required to post an Ad with content limited to 30 characteristics only. The success of PPC depends on whether you are able to invite the customer with just 30 characteristics or 5 words.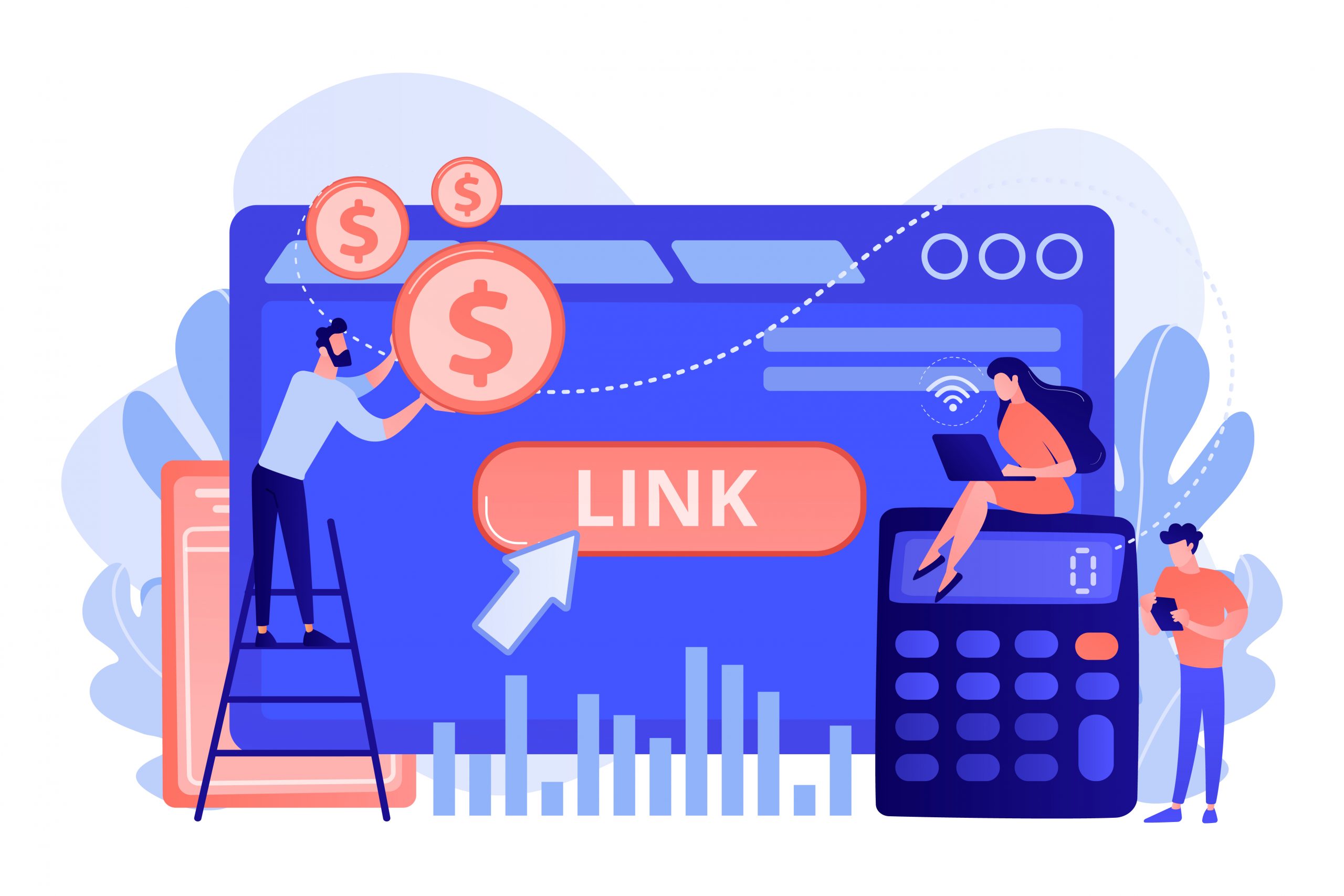 Business analytics, commerce metrics, SEO. Cost per acquisition CPA model, cost per conversion, online advertising pricing model concept. Pink coral blue vector isolated illustration
Secondly, selecting the right campaigns also includes understanding your potential customers with guaranteed conversion. You have target traits with a higher conversion rate as the clicks per ad don't guarantee cart check out. The final say in the saying is always the customer's choice. 
Targeted and More Controlled Results
Budget is one of the biggest factors influencing digital marketing campaigns and PPC helps you control that by targeting the specific audience and setting a budget you like. Through the PPC strategies, you can control the conversion rate easily and score your orders. PPC is a good option for small businesses that have established and optimized profiles but is waiting for the gradual results of the SEO.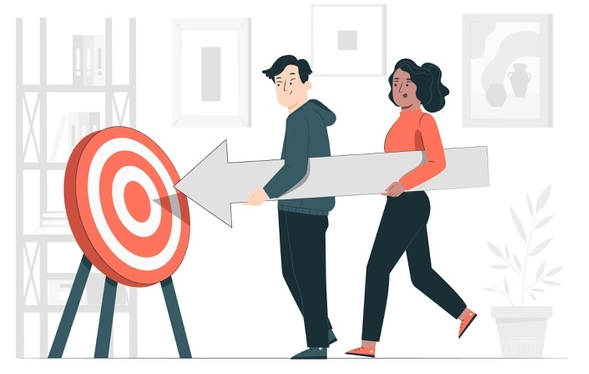 Helps in Getting Marketing Data
Execution of the sampling plan is never perfect in the first go. The strategies are always based on a trial and error basis. PPC has initiated the progress of data-driven marketing strategies. marketers can now use large databases to squeeze more value for paid and organic marketing. 
With the underlying goal of sales, leads, and promoting brand awareness PPC collects significant amounts of data. The big database helps pinpoint the content that the audience is searching for with the specific keywords. Data-driven marketing is more relevant hence eliminating the high rate of trial and error campaigns. 
With the data, the marketers carefully structure the campaigns with high bets for long-standing results. With PPC insights the content is relevant, and high-performing supporting both paid and unpaid growth. 
PPC By the Numbers
PPC unlike other strategies requires a bit more Here are some PPC statistics to motivate for great campaign planning. 
Paid advertisement return on investment is estimated at 200.

As compared to SEO, PPC generates twice the number of visitors. 

Ads have the potential to increase brand awareness by 80%.

Around 65% of the customers click on the PPC ads.

It is estimated that 54% of the ad expenditure will be online. 

An internet user is exposed to 4,000 to 10,000 ads daily.

70% of the customers are likely to buy when you retarget. 

50% of ad clicks happen on mobile devices.

Google display network is the leading PPC player with two million websites.

Customers are 155% likely to search brand-specific terms after being exposed to display ads 

40% of all clicks on the first page are the top three ads.

PPC is the fastest learning tactic in social media taking up to three weeks for the basics. 

96% of the Google revenue comes from google ads.
PPC also Helps in SEO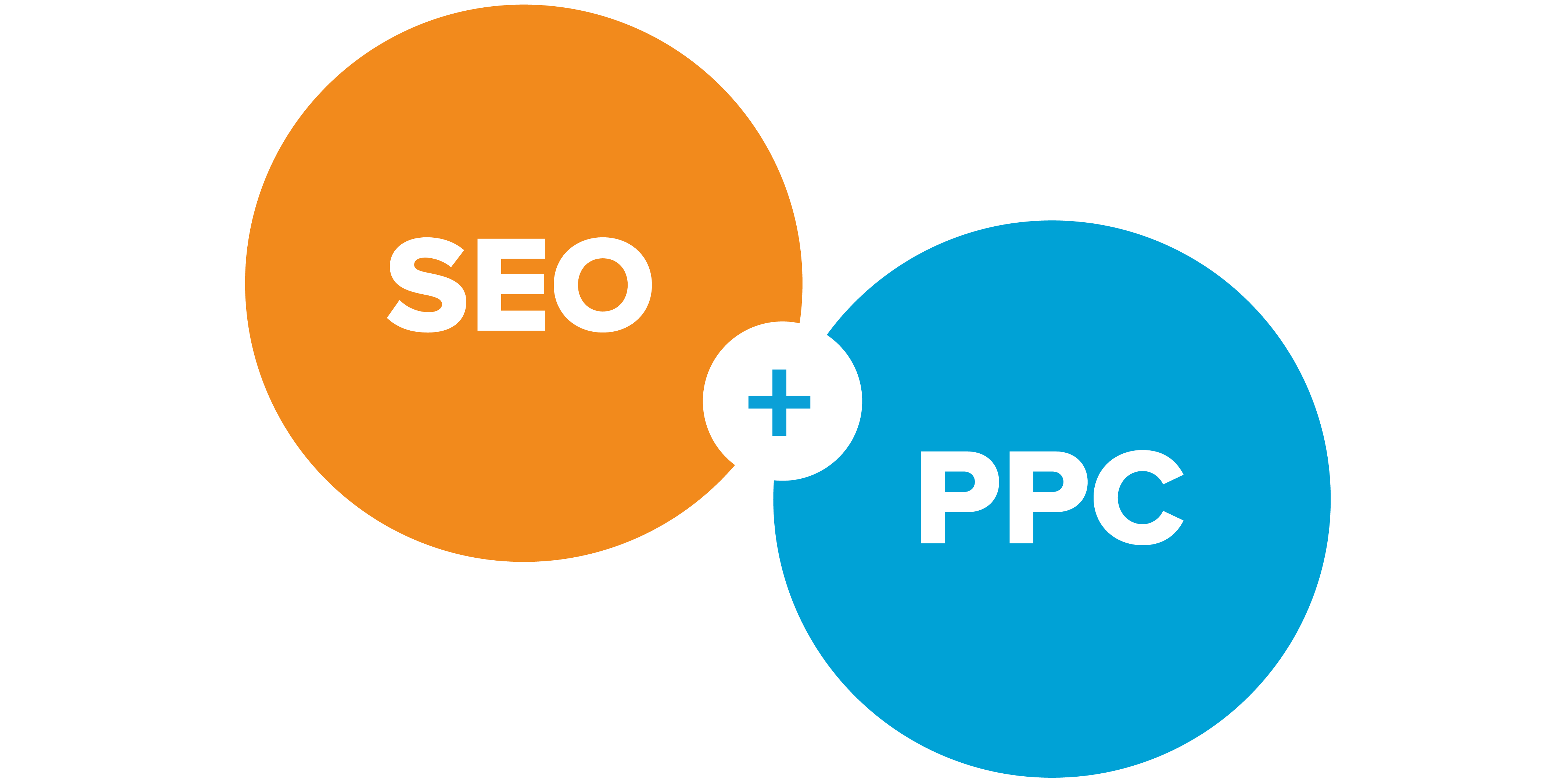 SEO and PPC run parallel to each other. While PPC doesn't directly affect the SEO ranking but both have one mutual purpose that is driving traffic to the website to increase the revenue. while the SEO is organic and PPC is paid but PPC influences SEO ranking. With clicks on the PPC, google recognizes SEO efforts as well by recognizing the credibility of the business. 
Additionally, PPC and SEO both are digital marketing practices that keenly work for the improvement of the website to close the revenues more swiftly. PPC can help enhance the authority of the business. 
Keeping Track of Your PPC KPIs
Just to clear the air PPC KPIs are the metrics you have identified as priority or the most important. PPC KPIs are selected based on the success rate of your campaigns. Key metrics help you stay relevant to the goals and plan the actions for the execution. A general view for some of the important PPC KPIs include tracking: 
Number of clicks 

Average click-through rate (CTR) 

Google Quality Score 

Cost per click (CPC) 

Conversion Rate (CVR) 

Cost per Acquisition (CPA) 

Cost per mile/ thousands (CPM for impressions) 

SEM KPIs (search engine marketing) 
Role of Social Media in Making Your Digital Marketing Campaign Successful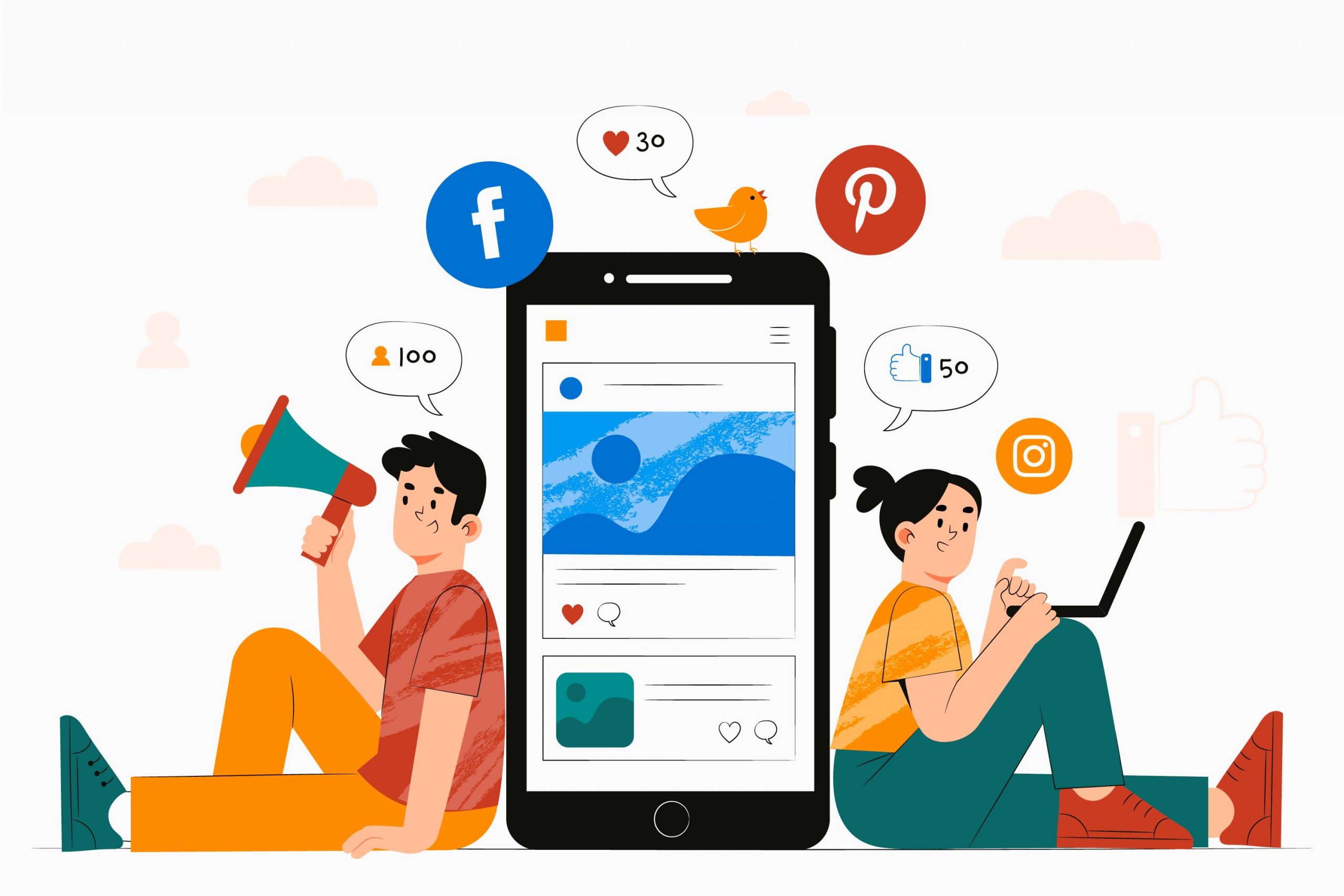 Social media is a trending and profitable platform for business owners, influencers, and content creators. Social media statistics are global with around 200 billion active users daily. The audience age ranges from generation Z to millennials quite easily. 
Social media as a whole is dominated by the social media platforms such as Facebook, Youtube, Twitter, Netflix, Amazon prime, and so on. Social media is the haven for sharing all types of content and personal moments. With the availability of millions of users on social media, it has prominently become a part of digital marketing strategies as well. 
Social media platforms are the main source of collecting data and targeting your audience based on their preferences and interests along with enhanced communication. With millions of active users, you gain visibility, revenues and this is exactly where your business turns into a brand. 
More and More Business Focusing on Their Social Presence 
With social media prominent in digital marketing strategies, businesses are now finally focusing on their social presence. The majority of the users hear about your business search on social media to observe the way you interact with the audience. After keen observation and judgment, the users are then headed to your website. 
Social presence on social media is important because it is the primary platform for communicating with your audience generally as a whole. This is where your audience remains connected with you and with the help of consistent posting you get the chance to convert the audience into customers. 
Core Pillars of Social Media 
Social Media Marketing is a term that every small business to large enterprise is familiar with. Social Media is a popular platform dedicated to supporting the sharing of content in its multiple natures. 91% of the audience spend their time across social media accounts on their phone.  Sharing content requires a strategic approach as well and hence there are five core pillars of social media.
Planning & Publishing

Listening & Engagement

Analytics and Reporting

Advertising

Social Strategy
Different Genre of Social Media
There are several concepts behind social media but five of the most prominent social media genres are dominating Google and our daily lifestyle. Among these genres includes:
Social Networks such as LinkedIn, Twitter, and Facebook. 

Discussion-based Forums such as Quora, Digg, and Reddit.

Media Sharing Networks such as Youtube, TikTok, Snapchat, and Instagram.

Content Curation Networks such as Flipboard, Pinterest, and Blogpost. 

Consumer Feedback Networks such as Glassdoor, Yelp, and TripAdvisor.
Most Popular Channels of Social Media to Build Your Brand

Both popular and unpopular social media channels are in thousands Some of the popular channels widely used for marketing includes: 
Facebook

Google+

Instagram

You Tube

Linkedin

Reddit

Snapchat

Pinterest 

Tumbler 

Medium 

Quora

Periscope

TikTok 
Let's Talk about statistics of some of the most popular social media channels and decide for yourself the benefits it will bring. 
Facebook is widely considered to be a platform with organic growth and several options of paid campaigns as well. Some of the Facebook organic tools for business growth include Facebook Audience Insights, Facebook Messenger, Pages Manager App, Page Insights, Lookalike Audience, and Canvas. Canvas often comes as a surprise but yes it's a great content creation tool.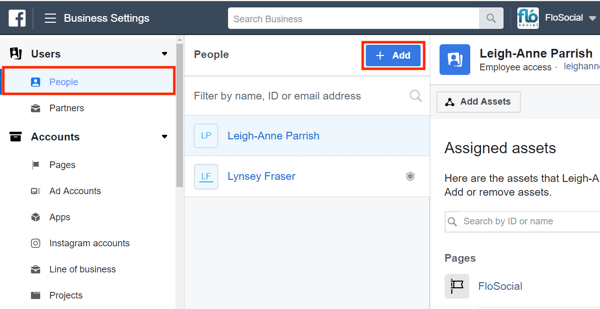 66% of the entire UK population are Facebook users covering the biggest audience base. 

On average 1.62 billion users visit Facebook every day.

400 users signed up to Facebook every minute in 2021.

93% of Social Media Marketers use Facebook Ads with great ROI.

94% of ad revenue is gained from mobile users. 

Facebook Ad spend reached $25.56 billion last year. 
Twitter is an unusual platform for marketing as perceived by the audience. However, with the right strategies, it is one of the most valuable platforms for marketers using organic tools. Every up-to-date person is active on Twitter and so should be a trendy business. Some of the Twitter organic tools include Tweet analytics, scheduled tweets, Twitter polls, and Twitter promotes mood among others.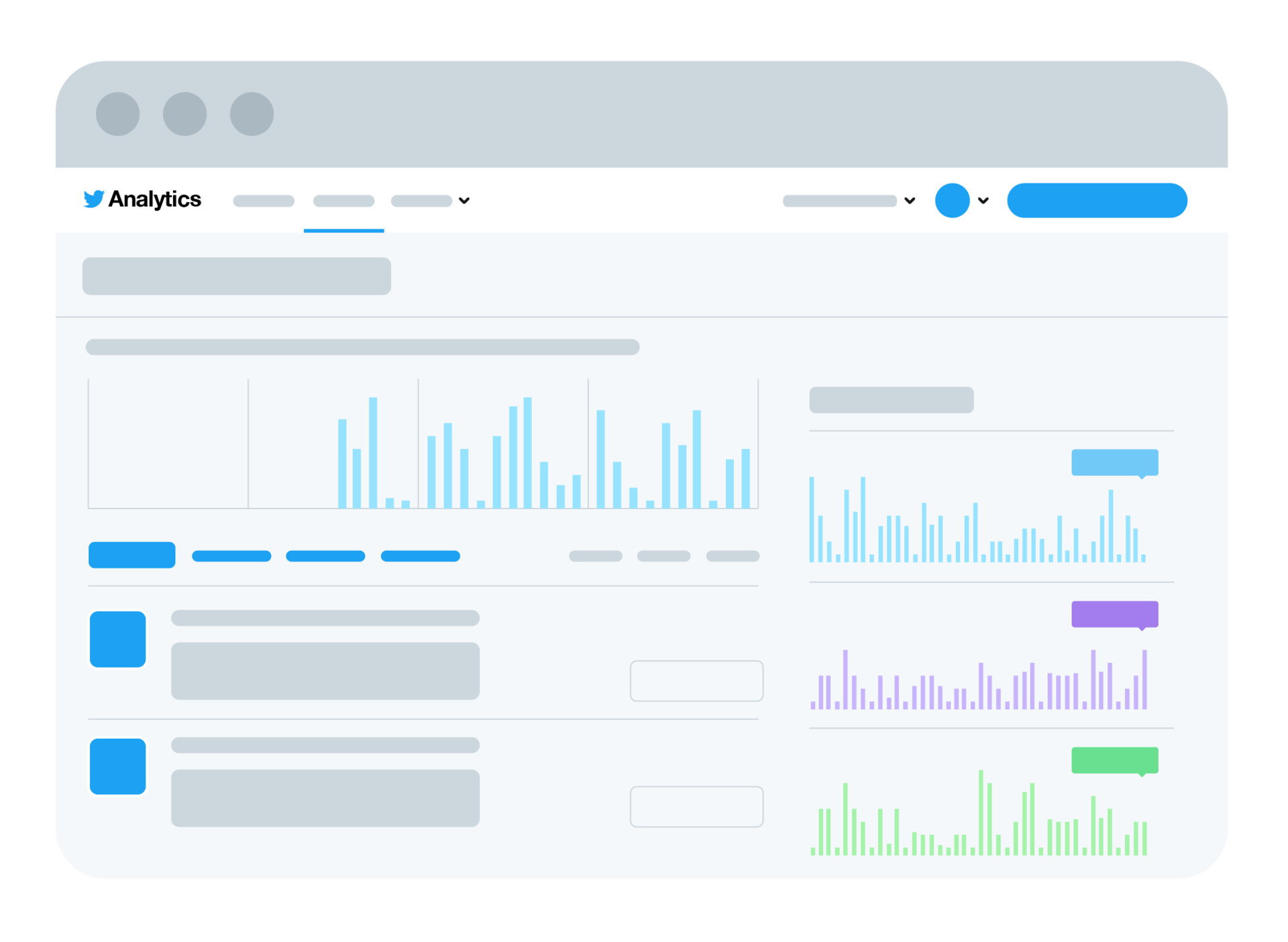 There are 192 million active users on Twitter daily. 

Twitter users are roughly one to two in the ratio: 34 percent female and 66 percent male.

The average session on Twitter is 3.39 minutes per user daily. 

In the first quarter of 2020, there were 11.7 million downloads of Twitter on the App Store alone. 

75% of B2B businesses market their products and services on Twitter with better reach.

Around 500 million tweets are sent out per day globally. 

40% of Twitter users place an order after seeing the ad on Twitter.
Instagram is one of the most famous picture-based platforms after Pinterest and offers multiple organic tools for businesses to grow especially small and startup businesses. Some of the valuable tools include Instagram DM stories, Instagram reposts, Instagram swipe stories, Instagram business store, and Instagram analytics.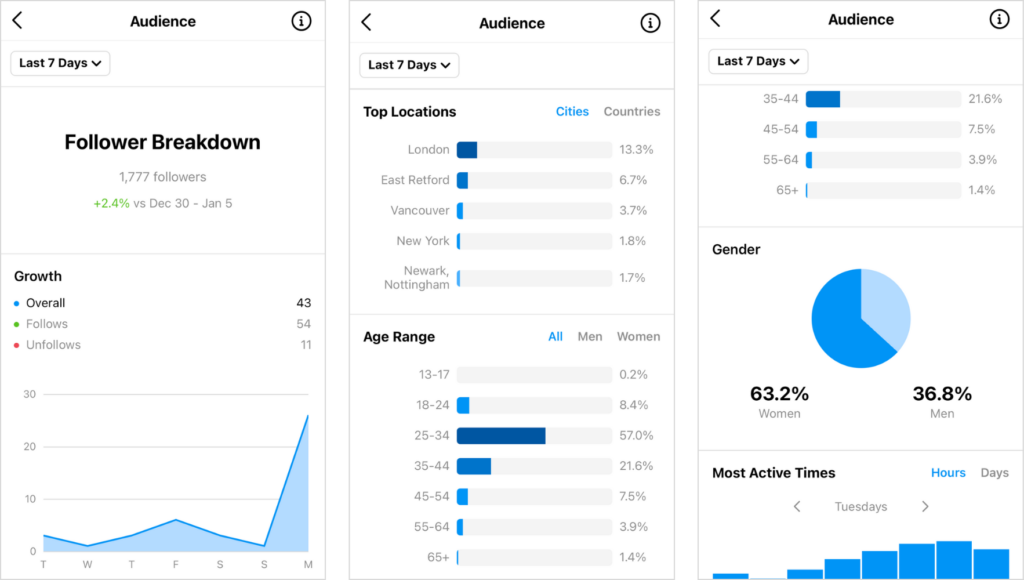 Instagram is the sixth most popular platform to visit. 

Instagram is the 9th most popular Google query by users. 

88% of users are outside the U.S and the US owns 22% of the user base. 

In 2020 Instagram users spent an average of 30 minutes per day on the platform.

200 million Instagram users visit at least one business profile daily on the platform. 

81% of people use Instagram to research new business products and services.

130 million Instagram users tap on shopping posts every month globally. 

Instagram as a mobile app has the fourth most users. 

Over 1 billion people use Instagram every month globally.

Instagram saw 17.0% user growth in Western Europe in 2020.
Snapchat is one of the popping platforms of 2021 for advertisement. Snapchat's organic tool of swiping up the link is somewhat older than Instagram but was underappreciated. Now with the marketing ad tool that slips through your snaps is the start. Snapchat is now a prominent platform used for content marketing.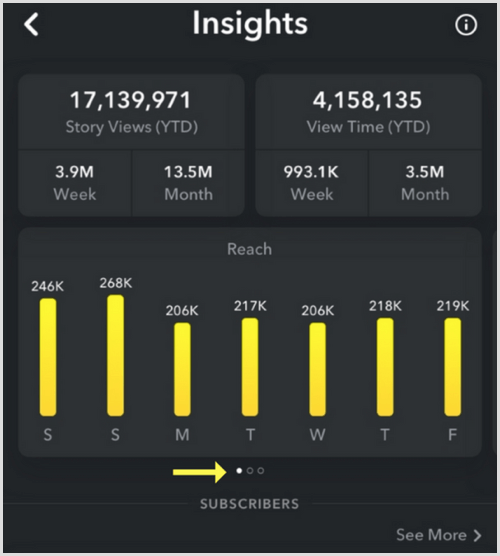 Worldwide Snapchat currently has  293 million daily, active users

The users of Snapchat include over 75% of the millennial and Gen Z population. 

Every day the users generate at least 5 billion snaps. 

The market value of Snapchat is $118.99 billion with 872 patents. 

In 2020 Snapchat generated $2.5 billion in annual revenue.
LinkedIn gained the most popularity during Covid19 with a plethora of individuals looking for home-based jobs. Recently LinkedIn also introduced tools for business marketing. Some of the organic and paid  LinkedIn marketing tools to include Linkedin analytics (shield), SocialPilot, LinkedIn small business, Linkedin sales navigator,  Leadfuze, eLink pro, Datanyze, and Dux-Soup.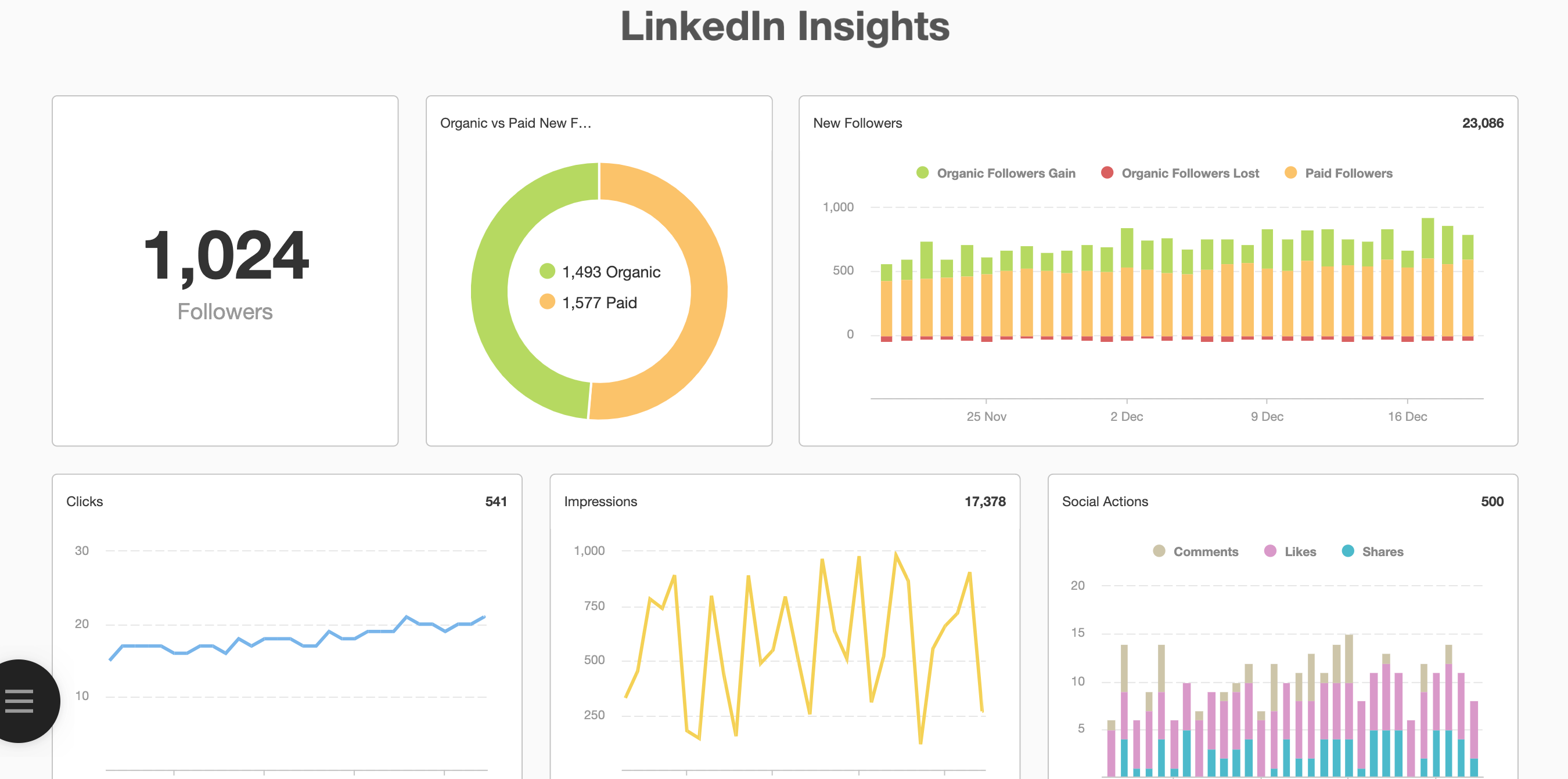 LinkedIn is available in 24 languages across the globe. 

Remote jobs on LinkedIn increased 2.5 times from March to October 2020.

LinkedIn has 722 million members currently active. 

57% of LinkedIn users are men, and 43% are women globally. 

59.9% of LinkedIn's users are between 25 and 34 years old according to the new study. 

40 million people use LinkedIn to search for jobs each week since the Covid19. 

LinkedIn saw a 55% increase in conversations among connections in 2020.

Content creation on LinkedIn by the users increased 60% in 2020

76% of LinkedIn's users are outside the U.S and divided globally. 
Pinterest is known for its aesthetics but among the marketers, it is known for the valuable data collection and conversion rate. Since 2019 the platform is actively used for marketing purposes. Some of the organic tools by Pinterest include Pinterest widgets, rich pins, hashtags, optimized pinboards, and analytical insights. 

The total number of monthly active users of Pinterest is estimated at 478 million-plus.

The US holds the highest percentage of the Pinterest audience at 50%.

25% of social media marketers are using Pinterest for marketing and branding. 

The total number of pins saved by the users every day is estimated at 240 billion. 

With 17.5 million users, Germany is the second-largest market for Pinterest users.

 The total number of Pinterest boards is around 500 billion globally. 

77.1% of Pinterest audiences are female.

Estimated, 34% of Pinterest users earn between $50,000 and $74,999 per year.

Pinterest Market Value is $49.13 billion.

Pinterest had 1.22 billion visits between October 2020 and March 2021.
Building a Successful Social Media Strategy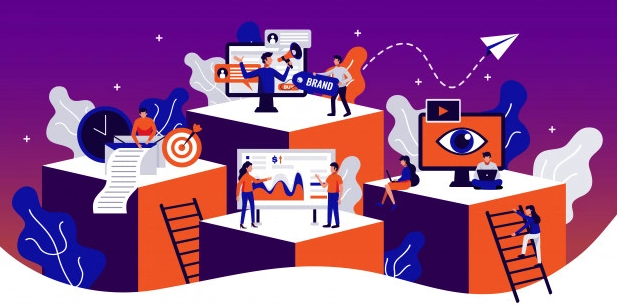 A combination of the core pillars of social media and choosing the right platform is how you build a successful social media strategy. Social media strategies are mainly implemented to engage the customers in activities related to the brand. The practice of engagement with the audience creates a personalized journey for the audience. Some of the things you should include are: 
A combination of educational and promotional content.

The content should be visually stimulating. 

You should be responsive to your audience on direct messages and comments.

Keep your business information unified on all accounts. 

Plan the posting of the content across platforms. 

Use the analytical insights for improvement. 
Keeping track of your social media marketing KPIs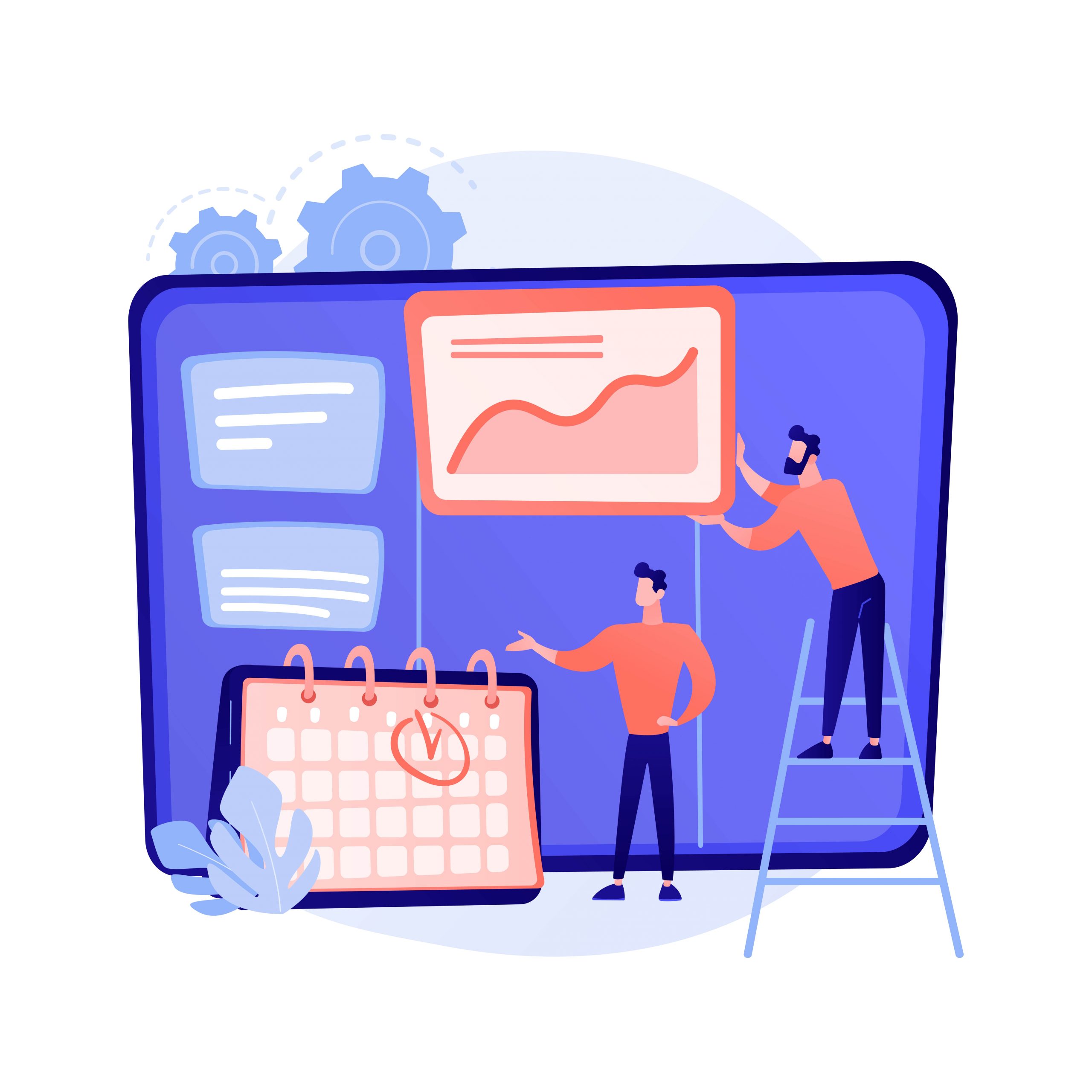 94% of marketers use social media platforms for content distribution of all types which means you should track the following KPIs for better insights:
Reach KPIs

Impressions 

Follower counts 

Audience growth rate 

Social share of voice

Reach (likes, comments)

Potential reach 

Average engagement rate
Top Social Media Tools:
There are a plethora of social media tools available in the market. As per your convenience and budget, you can explore the paid and free social media tools. If you hire a digital marketing agency in Dubai, you are not required to have access to any marketing tools. Anyhow, some of the top marketing tools include: 
Google Trends.

Buffer Publish.

Canva.

Unsplash.

Animoto.

Buffer Reply.

Native Analytics

Todoist

Moz's Fresh Web Explorer

Tweeps Map

Sumo 

Elevate 

WordPress

Semrush 

Blog.com
Role of Email Marketing in Making Your Digital Marketing Campaign Successful 
Let's clear the air first, email marketing is not a dead practice but has been a source of revenues for the majority of the companies in 2021. Email marketing is practiced aimed at promotional content and sponsorship targeting the audience who opted for business updates.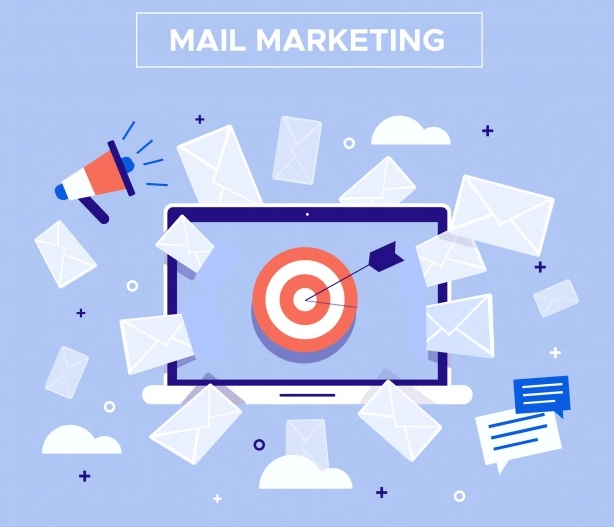 It is one of the digital marketing practices that is specifically opted by the audience for the promotional content and hence offers a higher conversion rate. 
Why is email marketing so effective?
There are around 4.1 billion email users as estimated in 2021 and at least a quarter of this audience look forward to emails from their favorite brands. Whether it is about the new launch or exclusive coupon, email marketing is alive and thriving even in the 21st century. 
Returning customers are your biggest source of revenue. To attract these customers, email marketing is the most sought and effective tool. Through email marketing, a continuation of their journey is established where the customers return as loyal ambassadors. 
Effective email marketing strategy for successful business
Email marketing is that one weapon that helps you win that battle you already half won with the customer's first purchase. Email marketing is one of the most effective customer acquisition tactics, especially for small businesses and tactics. 
Email automation is one tactic that sends promotional updates to the targeted list of audiences. The feature of email automation can be used as a reminder, teaser, and especially it is most commonly used to reduce the cart abandonment rate on websites. 
Permission-based promotional email marketing is quite a common marketing tactic. 77% of the audience leans towards conversion better when the newsletter subscription was voluntary. 
But what makes promotional email marketing successful? Simply personalization. Personalization means you are putting more intentional efforts into your marketing. Utilizing the tactic of personalization creates a one on one digital experience. 
For example: under the tactic of personalization you practice segmentation of your audience based on specific contact traits, actions, and properties. This is counted as intentional efforts into promotional marketing. 
Series of emails refer to email marketing that includes a warm welcome and step-by-step guide for a personalized shopping experience. These emails are sent over a period of days and in series. A Series of emails is one of the effective strategies for a personalized touch. 
Keeping Track of your Email Marketing KPIs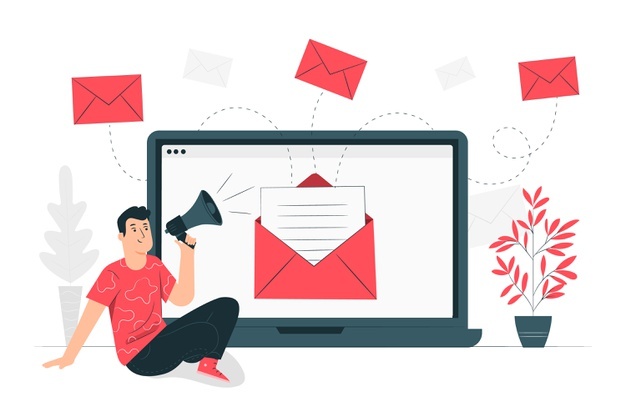 One of the cheapest channels for bringing great ROI is mail marketing. The equation of email marketing is if you invest 1$ your return on investment would be 122% greater. All of the factors combined effectively aid email marketing being the cheapest channel to ROI maximization. To keep the ROI high you must track the following KPIs: 
Conversions 

Quantity of emails delivered

Quantity of emails opened

Click-through rate

Click-to-open rate

Unsubscribe rate

Hard and soft Bounce rate

Spam complaints

Social shares and Forwards 
Re-engaging With The Audience:
Email marketing is one of those tools that assist you in engaging with the customer over abandoned carts or generating new leads with email automation. Re-engaging your audience with email marketing is trial and error-based practice. It is one of the most effective strategies to remind the customers of a brand they have long forgotten about. Through Email marketing campaign Services, you can welcome them back with discounts, new products, news, and so on.
Top Email Marketing Tools
To mention some of the top marketing tools for an effective flow of emails includes: 
ActiveCampaign

MailerLite

Hubspot

Moosend

Drip

MobileMonkey

Hootsuite

Google Analytics

KISSmetrics

FollowerWonk

Crazy Egg

Ubersuggest

CoFoundersLab

Adobe Sign

DropBox

Google Business Suite products

OmniFocus
Email marketing by the numbers
There are 4 billion active email users. 

64% of small businesses use email marketing to reach customers effectively.

Marketers who initiated segment campaigns noted as much as a 760% increase in revenue.

35% of marketers send their customers 3-5 emails per week as a strategy. 

78% of marketers have seen an increase in email engagement in 2020.

4 out of 5 marketers said they'd rather give up social media marketing than email marketing.

20% of retail, e-commerce, and consumer goods and services companies are personalizing emails based on gender, race, ethnicity and the response has been positive. 

74% of Baby Boomers think email is the most personal platform to communicate with brands as compared to WhatsApp and Facebook messenger. 
Role of Content Marketing in Making Your Digital Marketing Campaign Successful
Content marketing refers to the practice of strategically producing high-performing content shared across the platforms on the internet. It includes relevant articles, videos, podcasts, and other media. Content marketing is the latest trend and would be the hottest in 2022 as well as the audience is towards educational content.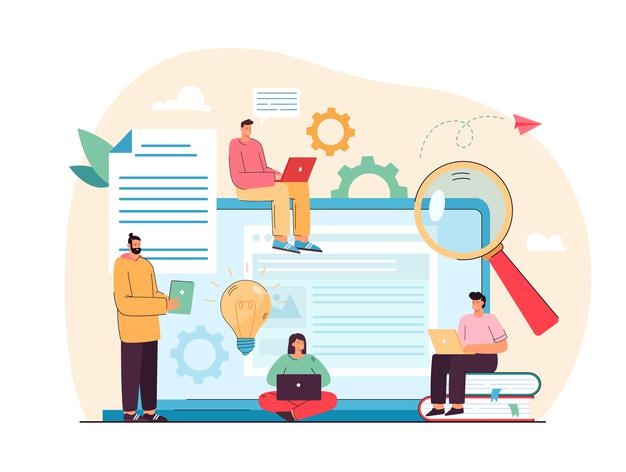 Content marketing is a practice that helps you optimize content and generate leads out of it playing a major role in the digital marketing industry. Content marketing also supports practices such as SEO, PPC, ORM, and CRO. 
Importance of Content Marketing for Your Business:
Content, in general, holds a lot of importance in digital marketing. Content is the source through which you attract and educate your audience about your brand and products whether it is promotional or educational. 
Due to the fact that the market is competitive, businesses that lean only on promotional content advertisement lack customer loyalty and personalization in the brand. Personalizing customer experience is one of the vital components of digital marketing. A business that shares content relating to the niche itself is deemed more trustable and credible.
Pull Marketing Has Taken Over Push Marketing
The concept of pull marketing is to implement a strategy that organically draws the attention and interest of the consumer towards the product. On the other hand, push marketing refers to the strategies of making your product noticed through paid ads and promotions. Content marketing is considered pull marketing that involves the creation and sharing of online material. 
The audience is drawn towards the products with videos, blogs, and social media posts that do not explicitly promote a brand. The content is designed in a way to stimulate interest in the products and services. Audiences today are more drawn towards educational content rather than going for sponsored ads which is why pull marketing has aggressively taken over push marketing (push marketing). 
Content marketing directly helps in your website's SEO
Content marketing services and SEO are interlinked strategies. SEO goal of ranking a business depended on the high-quality content and high-performing content is dependent on SEO as well for better reach. 
In the competitive market, businesses belonging to the same industry are more or less the same which makes it harder to rank on the SERPs. The majority of the business also use the same promotional and paid marketing strategies meaning the content is also similar. To counter this obstacle content marketing is the go-to practice to integrate with SEO strategies. 
Cost-effective marketing
Content marketing is practiced by the majority of renowned and established brands to lure customers toward the brand. However, it is also doable for small businesses within a limited budget but with higher results. 
Content marketing has the highest ROI for every dollar spent as compared to other forms of promotion establishing its name as a cost-effective strategy. Content marketing can generate three times the leads with at least 62% reduced cost as compared to the set statistics of traditional marketing. 
through content marketing you can expect the lead generation to rise by 67% – 88% depending on the category of the business such as B2C or B2B. Lead generation is achieved by strategically placing CTA in different forms of content. 
Plays an Important Role in the Marketing Funnel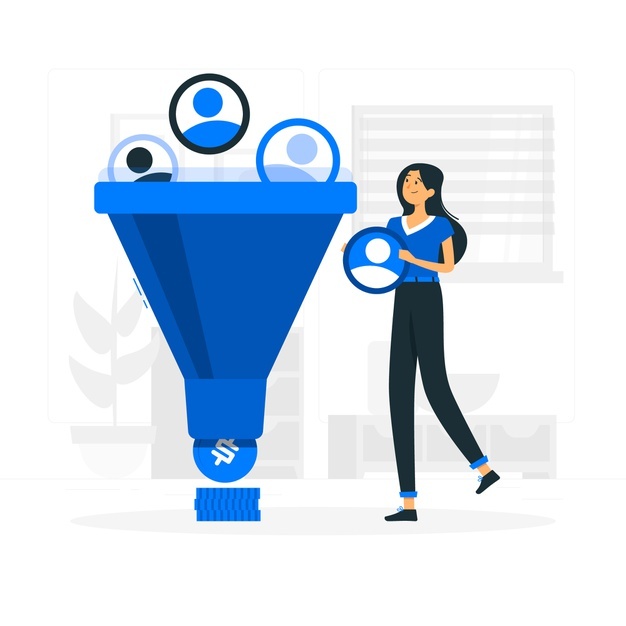 Funnel marketing refers to the roadmap that customers go through since the first time they notice your product. The road of funnel marketing includes awareness, consideration, conversion, activation, loyalty, and avocation; the final level where you get an organic referral. However for funnel marketing to be successful the customer must pass the level of awareness. Content marketing is a dedicated practice for creating awareness and educating the users by sharing high-performing content free of promotions. Content marketing helps users pass through the stages of awareness and consideration towards conversion. 
Content Marketing by Numbers
70% of marketers actively invested in content marketing in 2020.

78% of companies had a team of one-to-three content specialists in 2019 for the beginning of the content marketing trend. 

WordPress users produce about 70 million new posts and 77 million new comments each month being the largest platform for content marketing. 

89% of content marketers successfully used blog posts in their content creation strategy in 2020. 

24% of marketers plan on increasing their investment in content marketing in 2021.

In 2020 18% of content marketers choose WordPress as their website content management system (CMS). 

The Content Marketing budget is expected to grow by 14% or more in 2022.

Nearly 40% of marketers include content marketing as a very important part of their overall marketing strategy. 

83% of traffic to marketing blogs comes from desktops including affiliate marketing. 

Articles that are below 3,000 words get 3x more traffic, 4x more shares, and 3.5x more backlinks than shorter articles. 

51% of companies say updating old content has proven the most efficient tactic implemented
Role of SMO in Making Your Digital Marketing Campaign Successful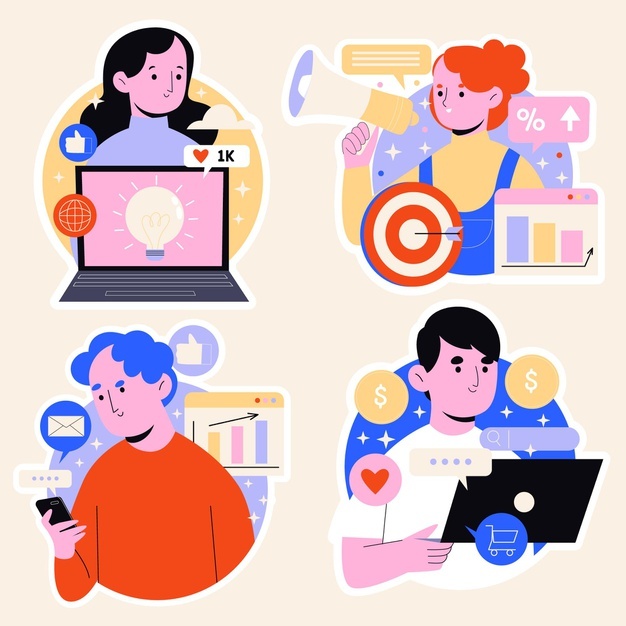 Although there are 3.499 billion active social media users but simply existing on social media is not enough, In order to grow in terms of engagements, there are a plethora of approaches that come under SMO to increase the business reach. Social Media Optimization services are low-cost strategies to increase brand and product/ service awareness along with engaging with active users. 
The Connection Between Social Media and Web Search
A common belief is that any website with effective functionality, relevant meta tags, and comprehensive content will do well in research. However, Google does take into account your performance on social media for ranking. The performance elements include the number of followers, engagement level, and optimized social accounts. A company's optimized social media is likely to rank better as the user search and the media profiles appear on the first page. 
SMO Tips for Improvement of Your Reach
Social media marketing refers to the methods of promoting content across several social media platforms including Facebook, Tumblr, Twitter, Instagram, Snapchat, YouTube, Pinterest, etc. It is concerned with the active engagement, posting, and scheduling of the content based on the audience data. SMO is further the optimization of the SMM content across platforms including optimization of CTA on the website. 
One of the best tips to increase your reach through SMO is to create high-performing content that encourages communication and sparks curiosity in the users. 
Correct Steps For SMO
Your brand accounts reflect your business values and goals and hence the accounts should be aligned accordingly. Conduct a general audit of all social accounts and mark accounts lacking emphasis on branding and marketing messages. Additionally, two important things your audit should also include are the consistency of branding and creative visuals, an impressive call to action leading to the landing page. Your social media aesthetics should also align with the website theme/ branding. 
Searchability Optimization: 
Social accounts popping on searches is the perfect reason why you should mind how the keywords are being used across social platforms. perform keyword research focused on the industry and brand/product-specific keywords to incorporate them in your social content. To enhance the searchability your business key details such as username, number and email should be consistent across the accounts. 
Social content isn't posting what you like because then the audience wouldn't like your account. Analytics-based content optimization strategies help you generate ideas and posts inconsistency. The content optimization strategy includes establishing a frequency and volume of social posting. For example pieces of content per week and the time your audience engages the most. 
The second part of content optimization includes dividing the text posts, images, videos, stories, and live sessions per week. The division also includes the type of content that can be shared across platforms and the content that is platform-specific such as live sessions. 
Why Should Businesses Invest in SMO?
Every business is on board largely with social media marketing and one must reckon that making small changes can significantly boost your business engagement. Social media optimization encourages businesses to analyze, audit, and adjust their content and social media accounts according to best practices.
Every account that appears to have an effortless social following is actually an account twerking the optimization to be the top-performing account. 
Key Difference Between SMO and SMM:


SMO and SMM are complementary practices but not the same. SMO directs traffic outside the website by optimizing the accounts, content and adding a CTA. On the other hand, Social media marketing is a combination of activities that is aimed at engaging the audience through content and encouraging communication between the brand and audience. The purpose of SMM is to keep the social presence across accounts active and engaging to increase the reach. SMM is mainly concerned with content across social media accounts and response to the audience. 
Goals You Can Achieve With SMO
Competition in the market never stops influencing the visibility of your business. SMO helps you achieve visibility and reach of your content targeted at enhancing the engagement including clicks, traffic, etc. 
How could you practice cost-effective marketing without results assessment?
The optimized strategies assess the outcomes of the social media marketing and the overall return on investments shedding light on sales, budget as well as brand awareness. 
Consistency is essential as you incorporate any optimization practices into your business. Similarly, social media optimization helps you develop a consistent and relevant content posting plan enhancing the social media accounts performance.
Tools For SMO
Similar to other optimization practices Social Media Optimization also requires testing and tweaking. The tools also reduce time consumption and increase the credibility of the practice. to create your own version of optimized testing and tweaking some of the tools you can use includes: 
Google Analytics 

AgoraPulse 

Mailchimp

SocialOomph

Do Share

Feedly

EveryPost 

Social Flow

Edocr 

HubSpot Social Media Tool 

Tweepi
Role of CRO in Making Your Digital Marketing Campaign Successful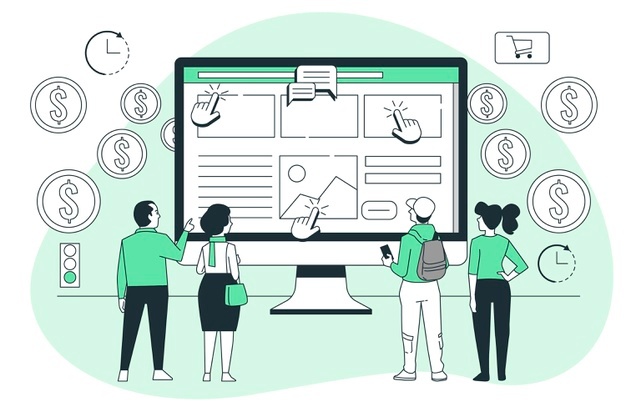 We are aware of SEO efforts in bringing the traffic to the website through ranking on the SERPs but what element aids to the conversion of the visitors to customers in real-time?
Beyond the SEO practices comes CRO considered to be one essential element in making your digital marketing campaign successful. Website Conversion rate optimization (CRO) services are digital marketing techniques to improve sales conversion of a website or an application.  CRO targets growth factors such as traffic, sales, and revenues.
The basic role of CRO in digital marketing campaigns includes:
Creating a lead flow using the slide in a box or pop on the website as visitors enter. 

Optimize conversion path that turns visitors into marketing qualified lead (MQL) 

Optimize Content on the website by adding CTAs and impeccable SEO-driven blogs and advertisements.

Retarget the visitors via sending web push notifications to the visitors and using paid ads.

Apply the rule of congruence by creating a unified brand voice that helps customers make an informed purchase. 
Importance of CRO in Digital Marketing
What makes CRO a successful digital marketing campaign is that it primarily focuses on enhancing the customer experience on a particular platform while simultaneously producing revenues as well. Further, you can judge the importance of CRO in digital marketing because: 
CRO helps in data collection, insights, and analytics about the customer base. CRO in digital marketing also streamlines the process of analyzing data such as website navigation, user behaviors, and session recordings. It overall views the functionality of the website which indeed is a major part of digital marketing. 

CRO is crucial to initiate data-driven strategies in digital marketing. All hail to the CRO, the data collected can be capitalized to improve the traffic generating and converting methods. The data is also useful to enhance SEO and PPC strategies. 

CRO strategies are relatively cost-effective and offer a higher return on investment. Post CRO experimentation the implementation cost is reduced and revenues are increased. In digital marketing, it is one of the most effective strategies with granted results when practiced right. 

CRO is focused on personalizing and enhancing a user's experience on the website and hence it focuses on the optimization of the website. WIth CRO strategies the website is monitored, marinated, and even improved supporting further the practices of ORM as well as SEO. CRO also offers a higher customer retention rate. 
Marketing Goals of CRO 
The marketing goals of CRO includes:
Key performance indicators are the critical metrics defining your business goals. The defined metrics help you create an optimization framework also known as the marketing goals of the CRO. 

Research by utilizing the tools available and offered by Google itself. The list of useful google tools includes heatmap, session recordings, surveys, and other tools used to collect the behavioral insights of the visitors. 

Identifying the top key metrics to determine the business conversion goals. online purchase, page visits, free trial sign up are the few common examples of the key metrics.

Experimentation is a vital practice in CRO marketing goals. A common example of experimentation is analytics like VWO for measuring the KPIs s against the set goals and the current baseline. 

Analyzing the test results to observe the uplift in the conversion rates, you can run imperatively until the rate scores 95%.
 What can CRO bring to your business?
The website works as the virtual store for any business and is one of the essential components of digital marketing. A poor website reportedly cost thousands in revenues to business each year. In that perfective CRO shadows, positive influence on the website and enhances the potential by optimization. In short, CRO could be one missing piece of the puzzle for your website. 
CRO is the cost-effective solution for companies wanting to increase the revenue without bearing the cost of new products and driving the traffic (paid or organically) to the website. CRO comes in handy when your business website has plenty of visitors but the conversions are not as impressive as you would like. CRO with small changes yields big results just by tweaking your website. 
Asa business owner if you want to increase 10% in annual revenues you will only need a 2% increase in the conversion rate which is easily achievable with CRO. CRO also helps a business improve the critical process by implementing certain practices such as A/B testing, customer journey analysis, cart abandonment analysis, and segmentation. 
Steps for Successful CRO
CRO strategies are quite straightforward when it comes to the optimization of the website. The success of CRO strategies are based on three factors as follows:
User Experience (UX) 

Customer retention/ customer lifetime value (CLV)

User motivation and behaviors
Your first step is to have a systematic approach towards the analytics and user feedback concerning the website.  A systematic approach helps you target the grey areas more effectively. The systematic approach highlights the user behaviors and motivation based on which you will also track your CRO progress. 
The second step pinpoints the business key point indicators (KPIs) and objectives. The second step is dedicated to making the most out of the existing traffic to the website by improving the grey areas. This is where we target customer retention and customer lifetime value (CLV)
The third step is to target the weak points and the potential areas of the website to increase the conversion. This step is particularly known as optimization of the website aimed at improving user behavior. 
CRO and SEO Work Together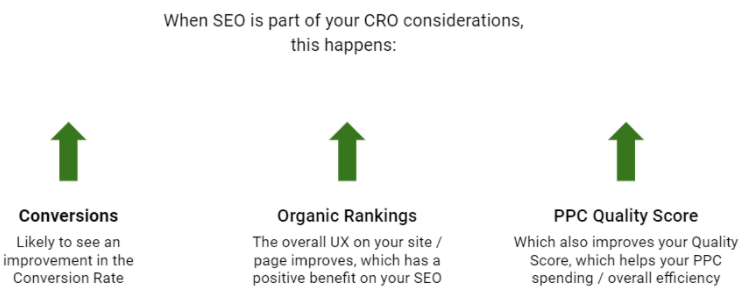 The main primary purpose of SEO service is to drive relevant traffic to the website and maintain the integrity of the business on the SERPs. On the other hand, the primary purpose of CRO is to enhance the user experience and convert the received traffic by encouraging the users to take action including subscribing to the newsletters, sending the contact form, or simply making a purchase. 
CRO and SEO proportionally benefit and uplift each other's approaches. Both practices integrated works like a charm, improving the revenue significantly. SEO practices take part for the long-term benefits whereas CRO works on bringing on quick results. CRO depends on the quality traffic driven with the SEO strategies while SEO depends on the CRO results to measure its own effectiveness. 
Things to Consider When Doing CRO for Your Business
Your methodology behind the CRO approach should be more than just A/B testing. You must follow a predefined timeline and fit arbitrary tests into the larger optimization strategy. 
Always keep in mind the statistical significance and validity of the tests. Look into tests and approaches that demonstrate a larger trend. 
Contrary to the belief, CRO should be more focused on research and less on experimentation. To improve the grey areas evaluate the effectiveness and the new changes for further implementation. 
Radical changes are not bad as CRO efficiency depends on the variables and actions between the user and the site interaction. Make radical changes to influence the decision psychologically. 
Concentration on the consumers should be the ultimate goal at the end of the day. The practical approach of your CRO should be user-centric, creating an impeccable experience.
Key Terms and Matrices Used in CRO
Average Order Value (AOV) measures the time spent on a website each time an order is placed by a customer. 

A/B testing is also known as bucket testing or split testing 

Buyer Persona refers to a fictional person inspired by the data collected from the real buyers.

Browsers Compatibility refers to the ability of a website to appear fully functional across different browsers.

Branching logic surveys are used to define the e-commerce website path of a user. 

Bounce Rate is a term used in web analytics to measure the percentage of users leaving your website after visiting single pages. 

Baseline conversion rates measure the current conversion rate of the page you are testing. 

CRO test refers to different conversion rate optimization methodologies used to identify the PowerPoint of an e-commerce website. 

Cost per mile (CPM) is also known as Cost per thousand impressions which is the total amount an advertiser pays per 1k impressions. 

Cost per acquisition (CPA) is a metric that marketers use to track and measure.  

Click map is the graphic representation of the website areas clicked by your users which allows you to track the user activity.

Funnel testing is a method that allows you to compare multiple pages and related pages against each other. 

Full Factorial Multivariate Test is a type of multivariate test to get more insights about the possible combinations when it comes to CRO.

M.U.V measures the number of individuals visiting the website each month. The MUV counts each individual once only regardless of visit frequencies on the website per month.

Primary conversion refers to the quick or initial actions of the consumer such as clicking add to cart and signing up now. 

Secondary conversion refers to the consumer's actions of viewing the products and details before moving on to primary conversions.
Role of ORM in Making Your Digital Marketing Campaign Successful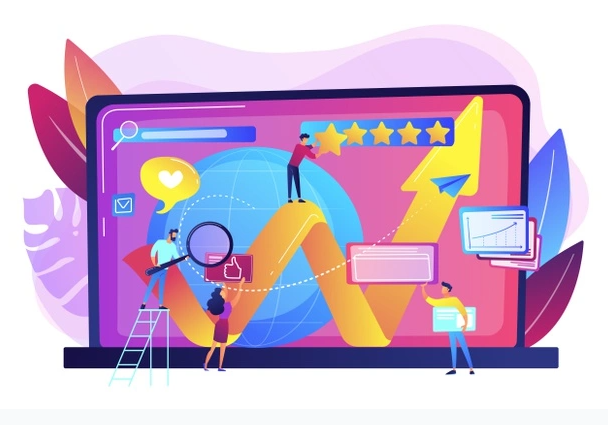 Online Reputation Management (ORM) is an act of being aware of your business reputation image perceived by the audience on the internet. Online reputation management ORM agency Dubai practices influence a wide area of digital marketing as it includes monitoring, maintenance, and enhancement of social accounts, websites as well as the general image of the brand. 
Benefits of Integrating ORM in Your Strategies
Digital Footprint Management: 
You can say that monitoring, improving, and maintaining are the three musketeers of the ORM 
The complete and online expression of a brand is known as a business digital footprint. Since digital footprint is forever ORM ultimately guards the digital footprint with its three musketeers efficiently. 
Adds To Brand Credibility:
Around 75% of the audience skim through the negative information and reviews available on the internet about your business. ORM strategies are designed to eliminate the negative image of the brand and push forward the positive side. With ORM strategies you can continuously enhance your business credibility. 
At Least 60% of the consumers go through negative reviews before they purchase and ORM aims at removing the negative image. In such cases, the conversion rates increase as 60% of users would come across a good image of the brand and would be confident to make informed purchases.
You maintain your business reputation in the market and your business activities must remain alive. ORM strategies aim at the business being responsive as much as possible through content posting and interaction with the customers. It also helps create a personalized experience for the audience.
ORM Can Boost Your Digital Marketing Strategy
Since ORM strategies are vital to produce new content in order to keep the old one from resurfacing on the internet. While you can remove information from personal accounts, certain third-party platforms do not allow you to remove the mention of your business, especially when made by a consumer. In order to keep the reputation afloat, digital marketers are on tip of their feet when it comes to brainstorming for content and marketing strategies. 
The digital marketing strategies often focus on the elements of the ORM as well as helping the marketers to initiate better tactics for brand reach and credibility. 
How to Check Online Reputation?
Checking your online reputation is simple and easy with the checklist we have provided below:
Search Your Business Name:
Google your business name, target audience, and products. The purpose of googling your business is to double-check your business ranking, business impression, business information, and the socials (accounts) associated with your business. The information across your accounts should be aligned properly. 
Check Functionality of the Website:
This may seem out of blue but the functionality of the website influences your online reputation. A slow and improper website also increases the bounce rate. Check your website usability score and mark the grey areas. You may include this step as a website audit. 
Check For Reviews and Mentions: 
As you will read below, reviews significantly influence a consumer's purchasing behaviors. Look for reviews on your accounts, groups, comments, google, and third-party platforms. Whether good or bad, respond to those comments with utter professionalism. Also, look out for the mentions as a hashtag or tagged accounts. Thoroughly check how your company name is being used across the platforms. 
ORM in the Digital Age (by the numbers)
85% of the consumers trust online reviews.

3 out of 4 people will trust a company with a positive image.

60% of the users will skip your business because of bad reviews.

On average customer reads at least 7 reviews before purchasing.

97% of the consumers search for local businesses before purchasing.
ORM Helps In Branding
Online reputation is an important element in driving sales and maintaining the royalty of the audience. The positive reputation of your brand aids the credibility of the business. 
Online reputation management is not a single-day task but is a prolonged process to attain visible benefits. ORM is an essential branding tool. As the primary focus of ORM is to gather feedback about your business/ brand visibility over the internet including ranking, reviews, and overall perceived image. The feedback significantly helps in building and improving the brand. The ORM strategies are divided into two purposes mainly. One set of strategies is initiated to create positive brand visibility and improve the grey areas. The second set of strategies is aimed to sustain the brand's image in the market.
ORM is the one-way road to building a brand and helping it survive.