Home » App »
10 Best Android Apps of 2019 – The Ultimiate List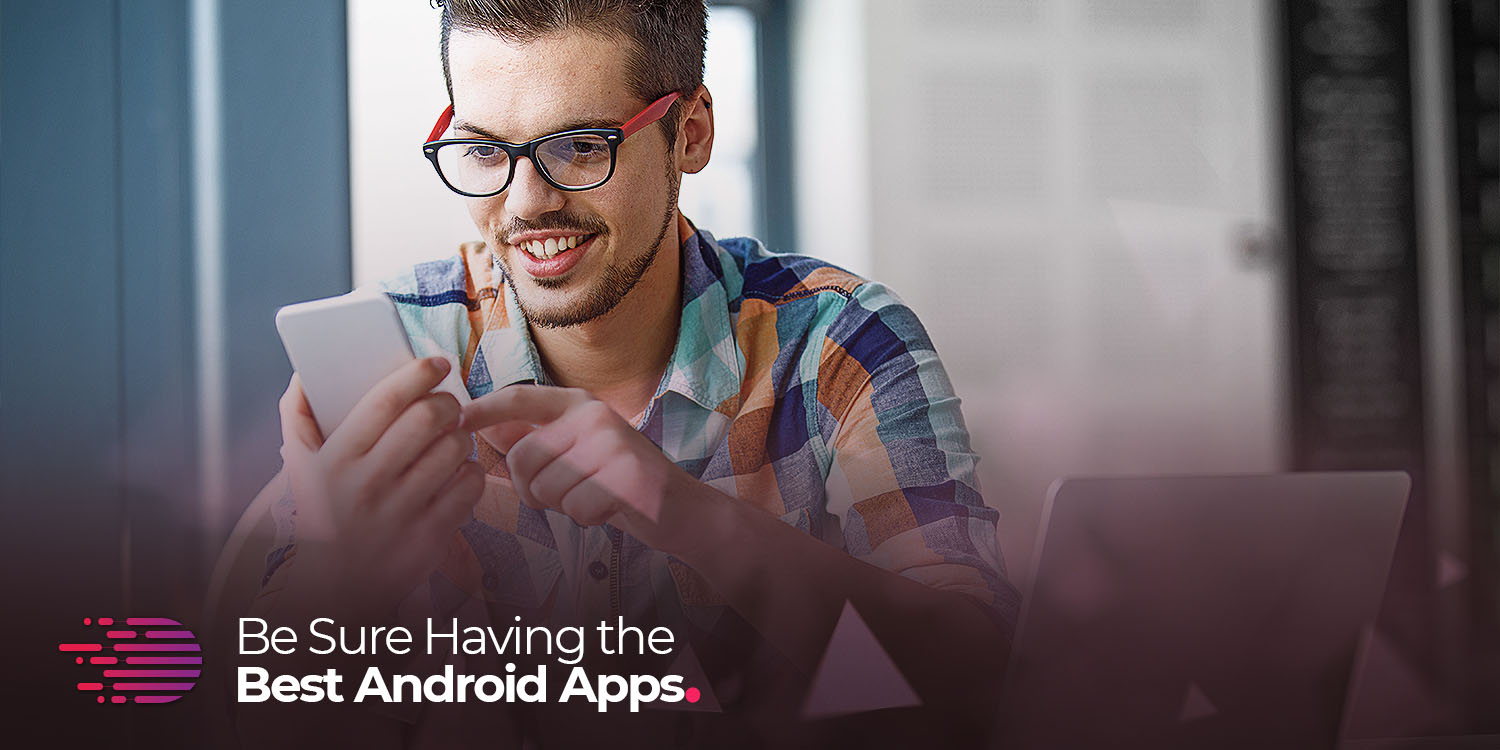 Today is a great time for businesses looking to venture into the booming mobile app market. I mean, just looking at the number of mobile apps that get launched each month on Google Play Store and one will be overwhelmed looking at the sheer number of apps available for free or little subscription charges.
From music players to interior decoration and whatnot, there're tens of hundreds of apps competing with each other to grab users' attention and dominate the market.
It looks a blissful situation for users, right?
Well, kind of. The problem is, while all apps are developed conceiving some novel ideas, not all are developed and designed equally.
What does the user want?
Well, honestly, we all love to use an app on our mobile devices. In fact, we spent nearly half of our mobile time using one or the other app. However, we don't really like to dig much into our cognitive thinking ability to use the app. Today, users' preference for mobile apps is all about leniency, simplicity, neat and clean interface. Users' are drawn towards apps that combine the power of minimalist aesthetics with powerful striking features and solid security.
So, how to choose the best apps?
Well, while there are various official Google filters plus reviews that can help you choose the best android apps, the best and easiest way is to leave the search for someone else to do it.
And that's precisely where we come in. Just like all of you; we also have some crazy app fanatics who like to search around for best android apps. An app that comes with definite ideas, apps that pack functionalities with aesthetics and apps that don't take much cognitive power to operate.
Thereby, we have come up with a list of some exquisite android apps design (depending upon their usability as well as constant versioning). These apps are chosen by our experts; some of them are freely available while others come at nominal pricing. But since we have already weighted each of these apps, you can be sure that your cash won't be going in vain when you purchase any of these apps.
Ok enough talking.
Now let's just jump directly to our list of "10 best android apps of 2019"
10 best Android Apps of 2019
Poweramp Music Player ($3.99)
Ok, this is an old all-time favorite music app that had survived generations. Starting as the desktop app, the Poweramp music has retained its appeal and niche over the decades and managed to remain valid even in today's strictly competitive online industry environment. Recently, the app has undergone a complete overhaul to its audio engine and aesthetics (Version 3.0) and to be honest the developers and designers have completed a commendable job.
The recent overhaul also updated the tempo control and reverb effect to the app, while completely enhancing its UI design to give it a more chic and modern-day feel. To give a sense of customization available to users' it comes it lighter and dark themes and has added various intuitive navigation options.
Now, add of these contemporary features the vintage and all-time favorite 10-band graphic equalizer and you have the best music player whose glory isn't going to fade easily.
VLC (Free)
Yet again our second choice for best android apps in 2019 remains a vintage tried and tested music player that has been successful in retaining its appeal and niche over the years. In fact, if you haven't yet experience VLC music player until now, you should definitely check this amazing app out free of cost for Android devices. And if you have used and liked the desktop version, you would certainly love its android version as well.
This exquisite app is literally filled with everything that you would like to have from a music player including an extensive range of format support (AAC, MP4, MKV etc.), DVD ISOs support, network shares, and network streams. A unique feature about the app is the option to display subtitles that comes really handy at times when you really want to get under the skin of songs.
Well, one aspect which we really don't like is the orange theme of the app, which appears a bit shady and dull compared to exquisite themes offered by other players. Nonetheless, it's the only lacking that we have been able to found and that too isn't really bad to complain about.
EPIX NOW ($ 5.99 / month)
Now, if you are looking for some great apps that let you watch movies and TV News shows simultaneously, this is one great app. coming at around mere $ 5.99 per month, it's certainly a great app that comes with a distinctive clean interface and comprehensive functionalities to fully enjoy your subscription charges. Oh, and if you aren't 100% sure about the app, you can always vouch for free 7-day trial period to get a feel of the app.
LANGUAGE NAVI
This is particularly an impressive app for people who like to travel around the world. "Traveling is fun", however, often time the language barrier can spoil the show for you. Well, not anymore because with Language Navi you can now translate every text to your native language, so you can maximize your travel experience on the go.
CALCULATOR TOUCH
While this might not be the most revolutionary app available for Android phones, the concept, and effort by the developers to modernize the traditional calculator is certainly commendable. The essence of this app is the way it enables user to interact with the app, where users' don't just have the option to enter complex equations using tap keys, rather they have the option to give input with gesture typing, which makes it incredibly easy to do all sorts of calculations using single hand.
Calculator Touch takes the calculator and modernizes it a bit. The app not only allows you to tap keys to enter your equations, but it also lets you write numbers, similar to the way gesture typing works on some smartphone keyboards. That makes it easy to do your calculations with one hand. The interface of the app is also pretty clean and clutter-free, which makes it easy to get to grips with.
SOUND AMPLIFIER
Well, this is one of the comparatively newer apps that's launched on Google Play Store. To be honest, it's simply a brilliantly conceived idea that has been masterfully transformed into a functional mobile app UI design.
Well, the sound amplifier is actually a sound booster that helps augment the sound received from the surrounding. Now that means, here's an app with a striking UI design that literally transforms your regular headphones into hearing aids.
LIVE TRANSCRIBE
This is yet another new app on Google Play Store that comes with super easy UI design and effective functionalities. As can be taken by name, the app lets you convert speech into text using powerful Google speech recognition technology. While we really love the overall appeal and easy to use interface, more than anything it's the precision of the app that steals the show.
NETFLIX
Ok, coming to more mature and proven apps, Netflix is one name that delivers everything needed in a mobile app. Essentially a video-streaming app, Netflix has mastered the art of mobile app UI design by creating a highly functional interface and perform as smooth as silk. The best part, you can get started with this incredible app for as low as $ 9 monthly.
HULU
Next, in line, we have yet another skillfully created video-streaming apps Hulu, which enables you to tune into thousands of movies and TV shows from one platform. Although it might not be as popular as Netflix, it certainly delivers right on the top with respect to smart UI design, powerful features and ease of use. You can either subscribe for $8 a month or $12 a month for premium add free account.
SOUNDCLOUD
Last, on the list, we have this yet another incredible music playing app that had made a big impact in a relatively short time. Soundcloud is just like an "all you can eat" buffet of songs. The incredible part is, it comes free of cost and even incredible is the fact that the app is ads-free. Pretty impressive, right? It comes with a neat simple interface, interactive background and tons of sound bites from all over the world.