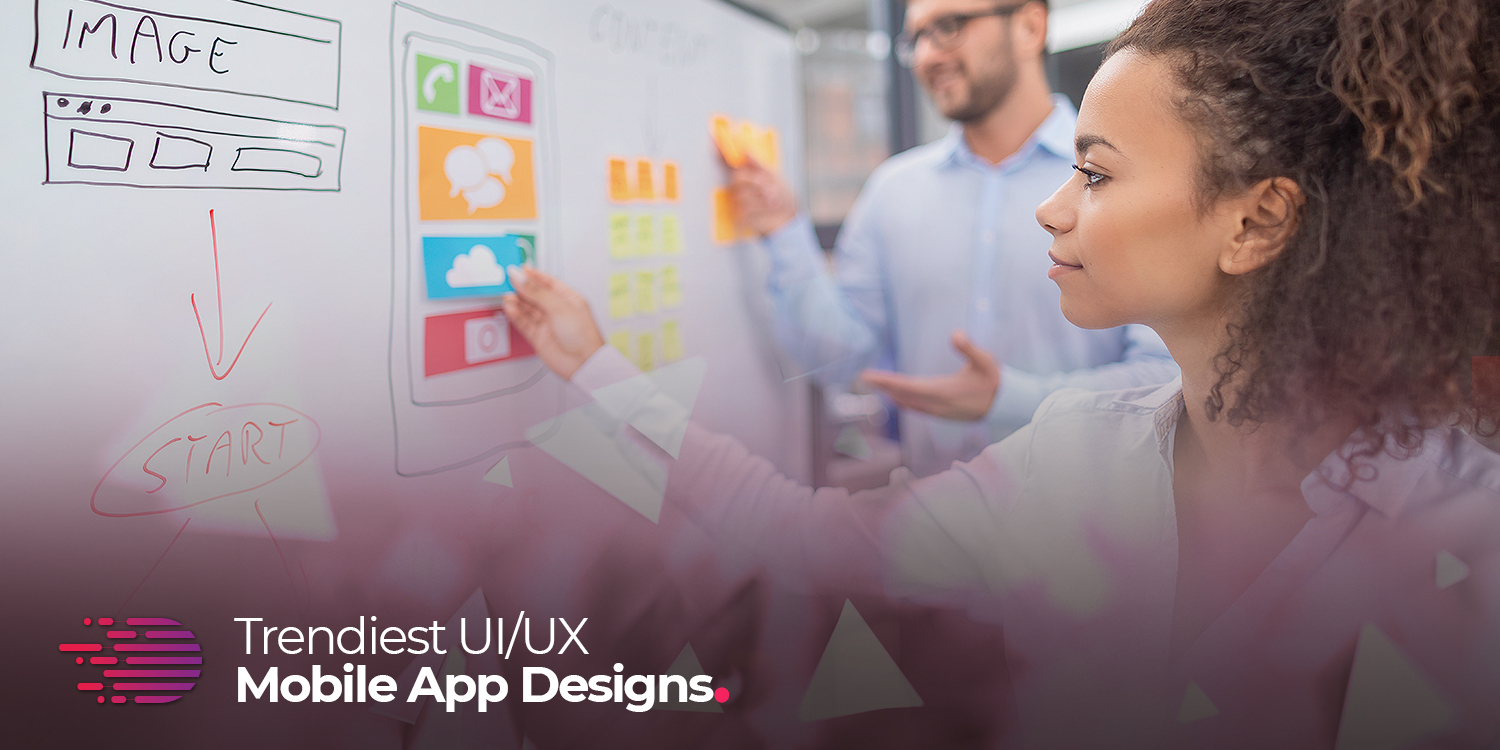 Technology has been evolving as a blistering pace and nowhere the speed of evolution in technology is more evident that in the field of mobile app development.
The Internet has been shaping the world's future for some time, starting from the early 90s where we get to see first world wide web sites to our current standing where we are already looking past websites.
Today, mobile apps have taken over the online industry like a storm; screeching past every other platform. With an ever increasing number of mobile users, there's a race amongst businesses to attract these "Dynamic" mobile users who likes to stay connected "On the Go" with interactive mobile apps.
Here're some UX/UI mobile app trends to watch out for in 2022:
– Image revolution
We are already well into the image revolution as scalable vector graphics (SVGs) are increasingly taking over traditional image formats (.PNGs, .JPGs) as a more interactive and intuitive way to connect with
customers.
– Motion design
GIFs have been gaining traction for some time now and this is going to become a mainstream component for interactive mobile apps UI/UX designs in 2022.
– Micro-interactions
While, these might not be visible to users, micro-interactions plays a big role in enhancing the user-experience with mobile apps and this is one trend that will definitely gain a lot more traction in 2019.
– Diffuse Backgrounds
Designers and developers have always looked for ways to make strong and actionable "Call to Actions". The increasing use of diffuse background is finally setting the tone for mobile app UI/UX designers to improvise with strong CTAs.
– Simple navigation
Minimalism has been the trend for all online platform including websites, mobile-websites and now mobile apps. Designers are increasingly looking to create a minimalist design with simple and easy to navigate pages to gain users' attraction.
– Interactive design
The ultimate aim for all mobile apps UI/UX design is to impress and inspire users with their interactive and exquisite designs and a race to get the best interactive design will continue in the industry.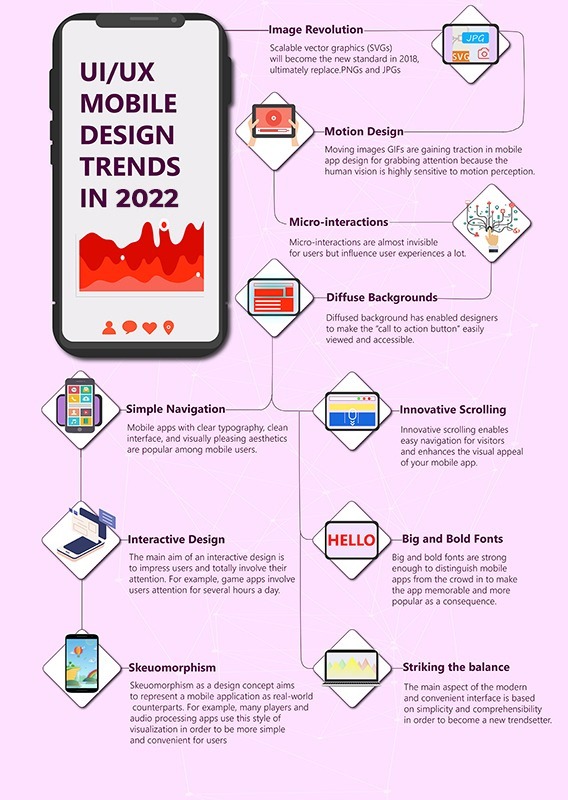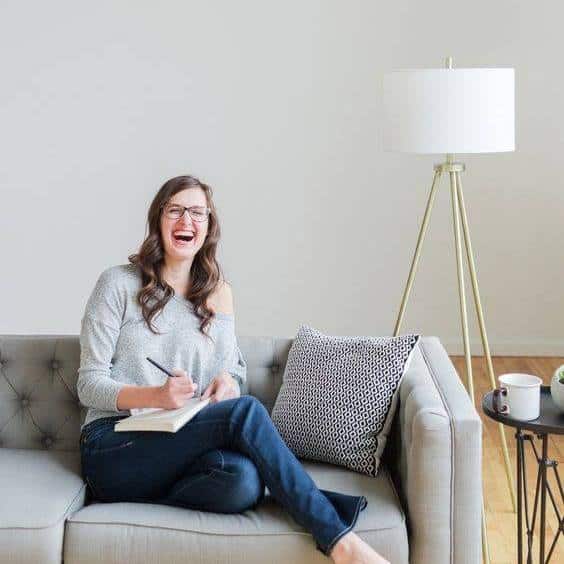 Debora John is a professional digital content creator, SEO and editor having years of experience working for many different industries and recently working in the Digital Marketing department at Digital Gravity. In her free time, She loves to watch movies, read books, and play console games.
- Debora John