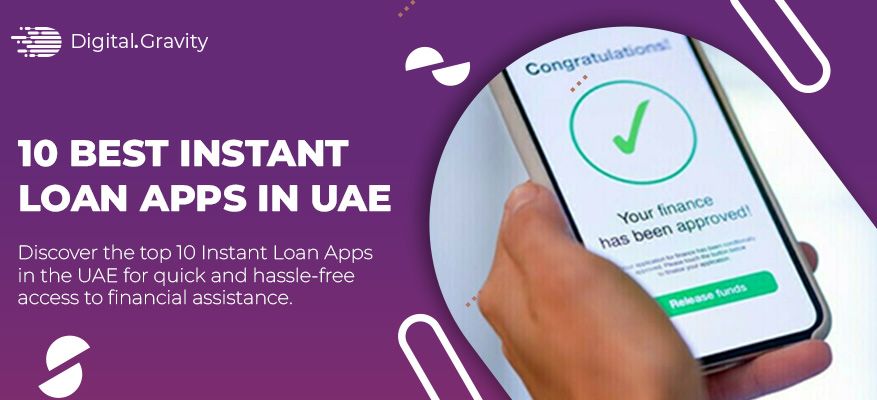 Note: This blog is strictly for educational and informational purposes only. Our aim is to offer general insights regarding the best loan apps available in Dubai. We do not facilitate loans, or endorse any loan services, nor do we have any affiliations with loan providers.
---
In a highly dynamic landscape where a lot of people are going through financial crises, instant loan applications have become a game-changer as they provide quick and instant access to short-term loans that too with minimal paperwork and quick approval processes.
These applications play a crucial role for people who need cash on an urgent basis like unexpected emergencies or exorbitant bills. It's fascinating to know that the number of people using loan apps in the UAE has increased by 20%. The convenience and ease of these applications provide ultimate satisfaction to those in need.
Read this blog to learn more about the instant loan app in UAE. Advanced technology with loan eligibility helps in solving the problems in a couple of minutes.
Best Instant Loan Apps in UAE For Money Lending
Need an urgent cash loan today? Don't worry. These applications are a hassle-free way for potential customers to get a loan without any extensive paperwork or visits to the bank.
1. Credy
Credy is a highly demanded loan app in the UAE that offers a wide range of loan options such as personal loans, credit card financing, and business loans.
The user-friendly interface of this application makes it exceedingly easy to apply for a loan with an application process that can be completed in a matter of minutes.
Through its flexible repayment schedule, paying back the loan becomes more easy.  Credy provides financial assistance whenever and for whatever reason.
2. Cash U
CashU is a simple and user-friendly application that offers flexible loan options to meet the criteria of your potential needs. With this loan app, you can make financial decisions right away.
It's a secure and dependable platform that manages securing the loan and repaying it with transparent terms and conditions. Whether the loan is required for an unexpected arrival of expense or to make a big purchase, this application is ideally suited to get convenient access to cash.
3. FinBin
Through this best instant loan app in UAE, you can get access to instant and reasonable cash loans. This is an intuitive application with a seamless interface and fast approval times.
The advanced algorithms help you assess loan eligibility so that you can make sure that you get the best offers according to your needs.
4. Cash App
It's a well-renowned Lend Me App UAE that provides assistance with personal loans, business loans, as well as credit card refinancing. This app offers a straightforward application process that can be started and finished instantly. A flexible repayment schedule that helps you pay back the loan in a desired time.
5. IOU
This quick cash loan UAE app makes use of advanced technology to assess the eligibility of loans while ensuring an instant and hassle-free experience. The user-friendly interface makes it exceedingly convenient to apply for a loan, track the repayment progress, and manage the finances.
6. NowMoney
Through this highly versatile application, low-skilled workers can easily borrow up to AED 2000 and can expect the money to be transferred to their bank accounts within the period of 24 hours.
7. Flex
Flex is a relatively new instant application that is gaining popularity among a wide range of users. Through this instant loan app in UAE, potential users can borrow up to AED 10,000 and offer instant cash loans in the entire UAE.
The overall process to get the loan is extremely simple and users can expect the money to be transferred to their bank accounts within a day approx.
8. EZ Money
UAE residents as well as visitors can make use of this application to have access to the cash loans. Users can easily get a loan of approximately AED 10,000. This loan app in UAE has a user-friendly interface and transparent process that makes it easy for potential users to understand and manage their loans.
Final Word
Instant loan applications in the UAE are becoming increasingly popular among residents who need convenient and instant access to cash. These applications offer a wide range of loan options, easy application processes, and instant approval times.
However, it is significant to comprehend the terms and conditions of each application such as associated fees or requirements before applying for the loan.
If you want to create an application for your prospective business in the UAE, Digital Gravity is a trusted mobile app development company that can help you develop a tailor-made loan application according to your business requirements.
FAQS
What is an instant loan app?
A quick or instant loan app is basically a mobile that could easily be downloaded via Google Play or App Store for instant personal loan with limited documentation required.
What is the maximum amount of loan that can be applied? 
The maximum amount of loan varies from application to application However, the maximum amount of loan that you can get is AED 50,000.
Which app gives instant cash loan in UAE?
CashNow Offers instant loans possible for everyone, even for the people who do not even have personal bank account.
Are there any fees associated with using the application? 
No fees are charged for most of the applications but some app owners might charge a small amount of fees in case of late or missed payments. It's highly recommended to read the terms and conditions before applying for the loan.
Which loan app is legit in the UAE?
All of the apps briefly highlighted in the blog above are 100% legitimate. However, some of the top apps with the most downloads and have stringent security measures in place are Credy, CashU, FinBin, Cash App.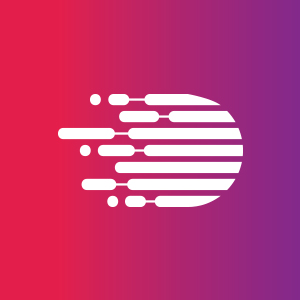 We are a digital agency has experience working with top notch clients. We provide web designs, web application, mobile application and all digital marketing services. We work with individual clients and also agencies.
- admin