Customers are attracted to convenience and variety whether it's about the products or the payment methods. 
If your business offers only one mode of payment or accepts limited band cards, then it's often a deal-breaker. However, we have innovated far enough to tackle this situation as well. 
What Is a Payment Gateway?
A payment gateway is a technology that transfers the data from the customer to the acquirer and then sends the payment after its decline or acceptance back to the customer. The purpose of a payment gateway is to cross-check a card's details and ensure the availability of the funds for the merchant's payments.
Why is Payment Gateway Integration Important?
It primarily acts as an interface between the two parties and encrypts the data securely between the parties. Customers can gain from using online payment gateways in a variety of ways, including quick payments, easy transaction flow, flexibility with one-click solutions, security, and an improved overall experience.
For your business, an online payment gateway simplifies the integration of software processes.  
Why Do You Need a Payment Gateway?
In theory, a payment gateway is just a middleman, however, for business, it's more than a gateway. The reason is that online payments are not card-present transactions. Without the software securely encrypting the customer-provided bank's details, the fraud risk is significantly higher.
In essence, the payment gateway creates a safe passage for the payments to occur that benefits both your business and the customer. 
Among several eCommerce websites, then Shopify is a convenient platform that allows you to establish a business on the website. While Shopify offers every feature required by an online merchant, the platform has partnered with some great and personalized payment providers to support your sales and transactions. 
Unfortunately, Shopify does not support direct transactions in all countries currently which is precisely why you need a 3rd party payment gateway. Below we have prepared a list of payment gateways for Shopify in Dubai with amazing customer service.
Related Article: Shopify SEO Tips and Checklist 2022
Here is some of the best Shopify Payment Gateway in the UAE for your eCommerce store with Amazing Customer Service:
Stripe:
Stripe is one of the world's largest payment gateway systems. The US-based payment gateway supports 140 currencies and was just recently launched in the UAE. 
Stripe in Dubai accepts payments from wallets as well as credit cards. The API's support system offers subscriptions, online and in-person invoices, management, business financing, fraud, and risk management. 
Since stripe is newly launched in UAE, you can only join and sign up for an account through invitations only. Additionally, stripe does not charge a monthly fee and has 0% transaction charges. 
2Checkout:
2Checkout is a global e-commerce payment gateway founded in 2006. The company provides services to over 180 countries and allows businesses to accept payment via credit cards for both national and international transactions. 
The end-to-end platform offers several customizable tools to help businesses grow quickly and smoothly. As one of the leading Shopify payment gateways in UAE, it further accepts more than 130 currencies and supports MasterCard, Visa, Diners Club, and American Express. 
The company has also introduced a checkout convert plus version that simplifies the process of payments of major credit/ debit cards, iDEAL, SEPA Direct Debit, PayPal, and wire transfers adding more functionality to the payment gateway system. 
However, 2Checkout does charge transaction fees varying on their subscriptions. The fee is:
The 2sell package cost 3.5% + $ 0.35/ transaction

The 2 subscribe package cost 4.5% + $ 0.45/ transaction

The 2monetize package cost  6.0% + $ 0.60/ transaction 
PayTabs: 
Paytabs provides efficient B2B e-commerce solutions in UAE. The platform is capable of supporting 168 currencies and several e-commerce platforms. What makes the company stand out is that it is equipped with anti-fraud protection and PCI DSS certification.
The dynamic technology while making the process a seamless process, can also create and send invoices to the customers. 
Innovative technology comes with a price. The following is the pricing list of Paytabs. 
The Start-Up Plan is $ 49.99/ month for monthly transactions up to $ 2,000.
The Growth Plan is 2.85% + $ 0.27/ transaction for monthly transactions of more than $ 2,000.
The Enterprise plan has custom pricing depending on your business for monthly transactions of more than $50,000.
Telr:
Telr is a popular form of payment gateway and is functional in over 100 countries. Telr is among the best for its security system with anti-fraud protection and real-time monitoring. The dashboard allows you to have full visibility over the transactions. 
Telr also supports visas, MasterCard, Apple Pay, American Express, and union pay. The company also promotes your business on its social media platforms by sharing promotional content. Telr pricing starts from $ 99/ month. The pricing for other packages are: 
$ 349/ month on the entry plan that includes Zero transaction fee, security deposit, and a set-up fee.

$ 149/ month in the small plan for monthly transactions of AED 20, 001 – 50, 000, 2.69% transaction fee + AED 1.0/ transaction.

$ 99/ month for the medium plan for monthly transactions above AED 50, 001, 2.49% transaction fee + AED 0.50/ transaction.
Authorize.net:
Authorize.net is a credible and user-friendly Shopify payment gateway. Packed with incredible features, it allows online payment processing, mobile payment processing, and e-check processing.
The payment options that it supports include JCB, Visa, Discover, Diner's Club, MasterCard, and American Express.
Authorize.net is a secure payment gateway with features such as card tokenization, a secure customer management system, and automated fraud detection.
We recommend this payment gateway to Shopify store owners. It is compatible with other payment methods like Apple Pay.
Let's talk about the pricing. Authorize.net charges $ 49 for installing the software and 2.9% + $ 0.30 for each transaction.
Also Read: Wix Vs. Shopify For E-commerce Businesses
Some additional names of Shopify payment gateways include:
Paysera

Amazon Payment Services

Atom 

BitPay

Checkout.com

Coinbase Commerce

CoinPayments.net 

Crypto Payments

EBANX Payments for 100+ Cross-border Payment Methods PayLinks

MyFatoorah

Paymentwall

PayPal Express Checkout

Skrill

Tap
Bottom Line
We hope you now understand what a payment getaway is and why you should use it. We have selected and described five Shopify payment gateways in this piece, but these are not the only excellent ones you can use in Shopify. 
The ideal payment method for you will depend on the type of your Shopify store, your budget, and your requirements. Ensure that you choose a payment processing gateway containing all the features you need.
Need consultation before you kick-start your Shopify Payment Gateway journey? Give us a call, and our best Shopify experts will reach out to you to answer all your queries!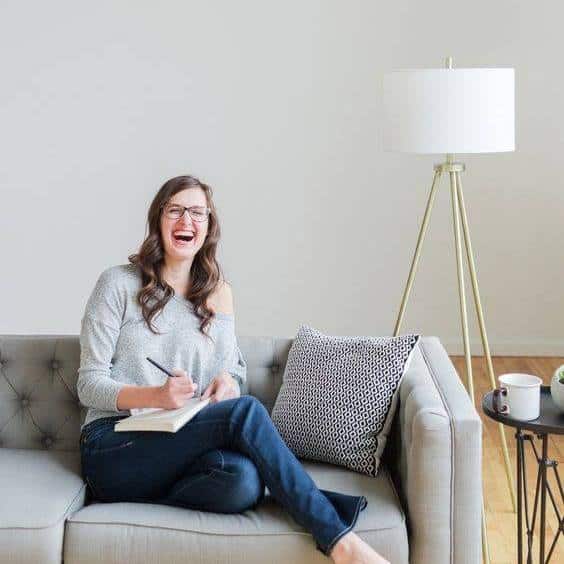 Debora John is a professional digital content creator, SEO and editor having years of experience working for many different industries and recently working in the Digital Marketing department at Digital Gravity. In her free time, She loves to watch movies, read books, and play console games.
- Debora John