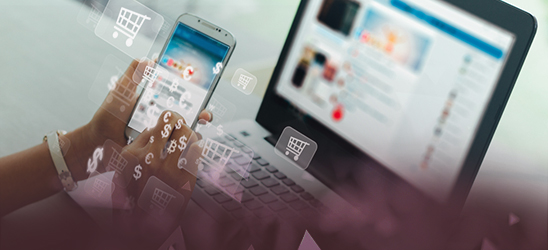 What are the Latest and Modern eCommerce Website Development Trends?
Ecommerce, like every other industry that thrives in the digital realm, is continually evolving. Every day, more merchants are interested in starting their own ecommerce business to suit the ever-increasing demands of clients all around the world. If your company is involved in ecommerce website development in Dubai, the information provided below will provide you with a complete understanding of some of the most important trends to come. Continue reading.

For a More Realistic and Immersive Online Shopping Experience, Use Augmented Reality
For digital businesses, particularly ecommerce, augmented reality (AR) technology has been a game changer. It allows customers to touch and feel the product, item, or service they're buying, allowing them to make a more informed purchase. Technology has revolutionised the fashion and home/office décor industries.
The Future of Voice Search
A growing number of people are using voice-based search, which is transforming the way they shop online, order food, organise their lives, and so much more. It also provides ecommerce businesses with a fantastic opportunity to adjust their keywords, content, and stores properly.
Artificial Intelligence to Gain Knowledge about Customers and Their Preferences
Customers can enjoy automated and more personalised online purchasing thanks to artificial intelligence (AI) and machine learning. Customers' buying habits, when they buy, and what they look for in a product or service are all being gathered by AI. AI may be the ideal substitute for in-store purchasing, which is desperately needed in today's world.
Creating Personalized Experiences
B2C and B2B buyers today seek more personalized and unique online shopping experiences. The statistics gathered from AI also give buyers more customized product recommendations and detailed customer service. Various studies revealed that offering a more personalized shopping experience online accounts for more or less 25% greater revenue generation whereas participation rate combines for approximately 40%.
Consumers today are well-aware about the ecommerce websites and their motive of collecting personal data however, most doubt sharing such information because of various risks associated with online platforms. For Big Data in particular, industry professionals as well as users have mixed feelings however, a greater number of tech giants are entering the digital domain with their own ecommerce stores, paving a path to Internet of Things as well as a great many payment gateways in the UAE.
Chatbots for a More Amazing Shopping Experience, Every time!
Industry experts predict that by the end of 2021, more or less 90% of businesses will be using chatbots for customer support. For general queries, finding a product and assisting with overall shopping, these chatbots are an amazing, automated, AI-powered alternative to human salesperson; however, for a more specific or broader search, you may need an actual person to help you.
Mobile Commerce on Roller-Coaster Ride
Every online shopping or ecommerce experience from the mobile is coined as "mobile commerce". The world today is all about mobiles/smartphones, allowing users to browse and customers to shop anytime, anywhere based on their convenience and of-course, internet accessibility. Statista also estimated that by the time 2021 would end, ecommerce sales via mobile device will account for more or less 73%. However, if your ecommerce website isn't responsive on mobile or even through web apps, you'll be missing out amazing opportunities.
Many Different Payment Gateways
Each customer has unique needs and preferences, especially when it comes to payment options. This is another important feature that can make or break a sale on the ecommerce website. By providing various payment options, there's a high chance of increasing the conversion rates on mobile devices. If customers have valuable information saved on the website such as credit card details, bank account number and so on, there isn't any need to provide details from scratch the next time. Some users however, refrain from sharing such information due to security and privacy concerns.
Headless & API-driven Ecommerce
Headless commerce allows ecommerce platform to completely detach from the complicated frontend presentation layer. Over time, more and more ecommerce businesses and brands are going for headless commerce because of backend flexibility which can further improve through SEO, content marketing as well as overall digital experience. The importance of videos can help you explain and showcase your products better than images. You can also consider adding videos of your products in your ecommerce store.
Subscriptions & Sustainability to Keep Users Updated & Coming Back for More
Email subscriptions, text messages on mobiles and so on, there are many different ways to subscribe to a particular business or brand service, thus planning for inventory and sales that have already been locked. Both consumers and businesses nowadays are keen on their environment and all other related effects. Yet another survey revealed that nearly 50% respondents opted for a more sustainable fashion industry whereas another 75% prefer less packaging which takes a lot of paper, plastic and cardboard.
Digital Strategy Optimization for Greater & Better Conversions
Bringing in customers to your website is a challenging task whereas getting them to convert into long-term loyal consumers is even a greater challenge. Back in 2020, businesses and online brands experienced a tremendous boost to their conversion rates, optimizing their product pages. Multi-channel selling through Facebook advertising or Google shopping ads, is another way to get conversions. Just be sure to understand the ins and outs of Performance Ad Creative that works amazingly in driving conversions. When intelligently used, these channels also ensure the brand is well positioned in the ever-evolving digital landscape.
B2B is also going to stay, whereas another report from Statista also revealed that sales for global retail ecommerce are expected to surpass 1.5 trillion by the end of 2021. These ecommerce tasks can be automated, allowing the team to focus on more important tasks like order processing and so on. More engagement and focus on customers to boost their overall shopping experience as well as establish long-term relationships.
What to Look for in a Qualified eCommerce Website Development Company?
E-Market Integrations
Ensure data accuracy

Improves customer experience on multiple social media and online channels, across various touchpoints and many devices

Faster scalability

Consistent inventory and cost across multiple system.

Prompt customer support

Boost engagement and productivity
Consultancy Services
Precise customer targeting via audience refinement

Creating valuable new opportunities for online businesses

Sales increase plus average order values (AOVs)

Optimizing omnichannel capabilities

Maximizing profits by tailored ecommerce development solutions
Visual Design Features & UX Essentials
Better navigation, enhances user experience

Cost and time optimization

Product and services conversions boost

Establishes brand equity
Ecommerce Design Checklist
To help you out, we've put together this handy checklist to guide you through your ecommerce website development in Dubai.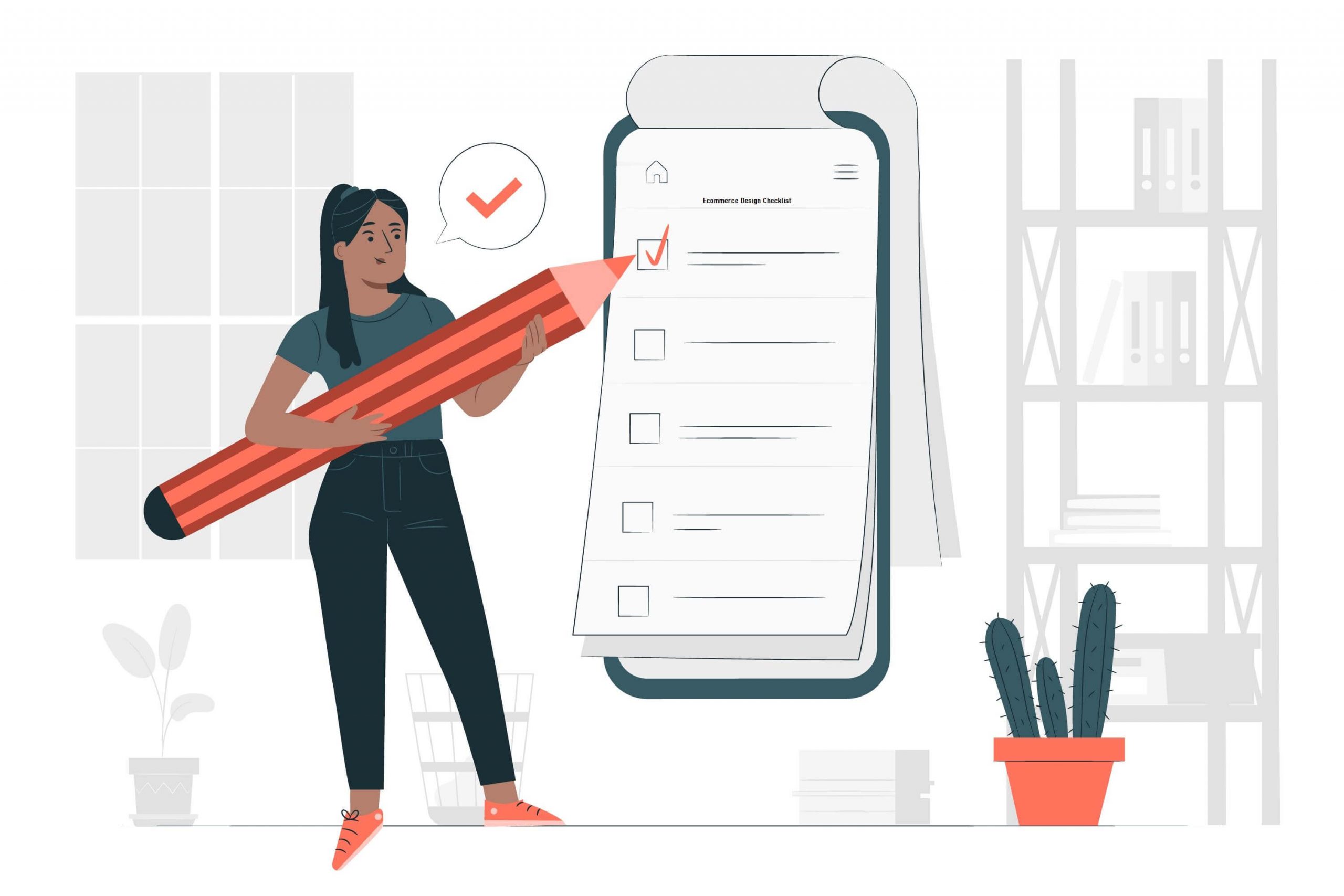 Home Page
– A few essential things to include on the homepage design are:
Name and Logo

Categories/Menu.

Search Bar

Competitive Advantages

Hours of operation

Address

Contact Information
Product Pages
Grid or List

Visual Promotion

Product Details

Photos or GIFs

Testimonials
Checkout Page
Encouragement

Security Certificates

Progress Bar
Contact Page
Policies

Contact Information
Optional Pages
Blogs, Galleries and About Pages
Ecommerce SEO Best Practices

Create a Detailed Keyword Plan
Commercial

Informational

Navigational
Data Usage
Categorize each keyword

Identify competitors' keywords

Organize by volume and CPC

Prioritize your opportunities
Ecommerce SEO best practices
Optimize for Intent

Website Structure is Key

Research E-Commerce Keywords

Add a Sitemap.xml to Your Search Console

Utilize Dynamic Sitemaps

Optimize Product Pages

Embed Products within Your Content Strategy

Optimize Category Pages

Add Pagination Elements to Category Pages

Create Content that Answers Users' Queries

Promote Your Content

Avoid Content Cannibalizations

Publish Content Frequently

Easy to Read Content

Optimize for Voice Search

Invest in Local SEO

Secure Your Store with HTTPS

Fix Usability Issues

Fix Broken Links

Prioritize the Mobile E-Commerce Experience

Improve Page Load Speed

Use Internal Links to Drive Traffic to Underperforming Pages

Run a "Branded" Link Building Strategy
Content Strategy for Ecommerce Websites
Step 1: Identify Your Target Buyer Persona
Step 2: Learn How Your Audience Consumes Content
Step 3: Research and Create Your Content
Step 4: Publish Content Based on Where It Makes Sense in the Buyer's Journey
Step 5: Measure Results
Step 6: Ask for Customer Feedback
Must-Have Features of Ecommerce Websites for Users
User-Friendly interface

Mobile app

High-Resolution Photos & Video

User-Generated Reviews

Special Offers

Wish Lists

Find-in-Store

Related Items

Frequently Asked Questions

Social Proof

Security Features

Advanced Payment Options

Detailed Shipping Information

Multi-Touchpoint Contact Page

Return Policy
Must have Features of Ecommerce Websites for Admin
UI Kit
Badges

Buttons

Floating Action Buttons

Carousel

Modal

Dropdown

Dropdown menu

Sortable

Nav

Breadcrumbs

Pagination

Alert

Callout

Tooltip

Accordion

Tab

Process

Progress bar

Spinner

Timeline

Timeline activity

User Cards

Sweet Alert

Notification

Advanced Medias

Badges

Dropdown grid

Dropdown menu

Dropdown

Border

Color

Draggable Portlet

Bootstrap Switch

Date Paginator

Horizontal Timeline

Nestable

Ribbons
Widgets
Statistic

Chat Box

Social

Weather

Blog

Chart widgets

List widgets

Social widgets

Pricing tables

Coming soon

Live Chat

Calendar

Mailbox

Taskboard
Form
Default inputs

Material inputs

success inputs

warning inputs

error inputs

Combine inputs

Custom checkboxes

Custom radios

Password strength

Form layouts

Color picker

Date time selector

Select picker

Upload buttons

Form Validation

Form Wizard

Code Editor

Markdown

Xeditable Editor

Formatter

Pre-made Forms
Extra pages
Support Ticket

Invoice

Profile

Login

Register

Lockscreen

404 Error

500 Error

Blank Page

Pace Page

Recover password

Maintenance
Optional Features of Ecommerce Websites for Users
The Carousel

The Scrolljacker

Immersive 3D Experience

Hello, Click Me, Click Me! Modal

Hidden Mobile Navigation
Global Ecommerce Stats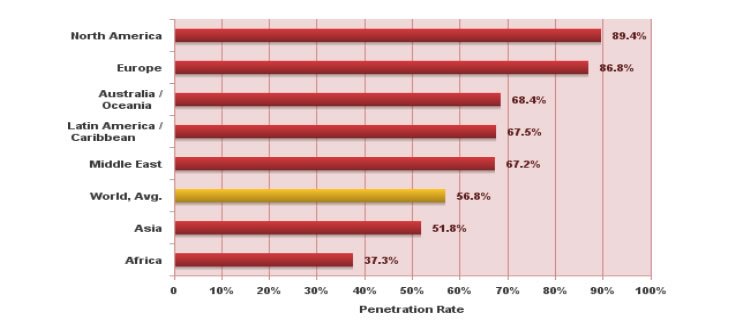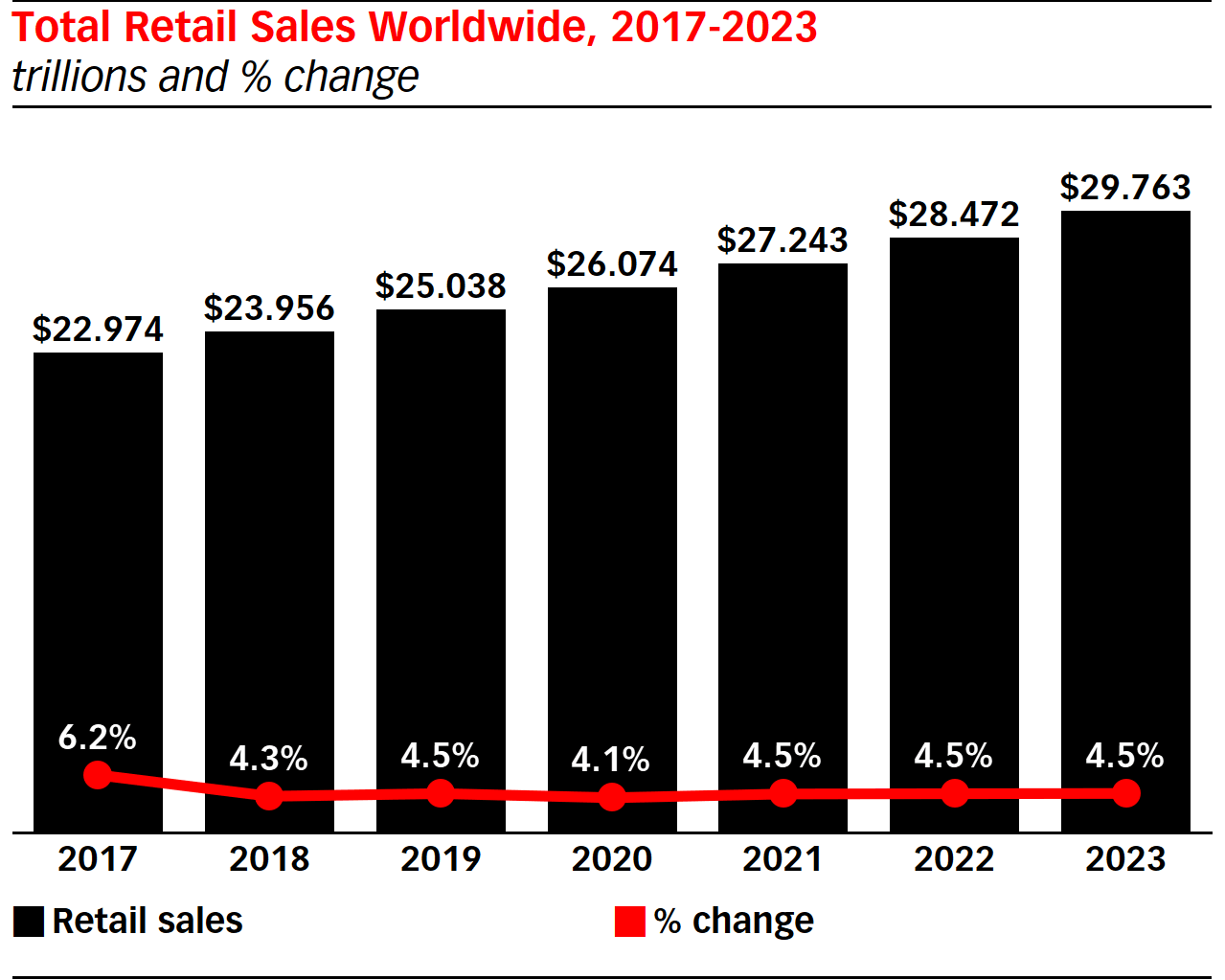 E-commerce Penetration as %age of Total Retail Sales

Estimated E-commerce User Penetration in 2021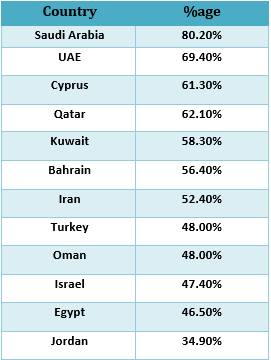 85% of consumers in the UAE and 80% in KSA use mobile devices to get information about the products they intend to buy.

61% of shoppers in GCC use cards for online transactions.

In 2020, 44% of online purchases in MENA were made using the card, compared to 23% cash purchases.

30% of consumers in MENA used COD as a payment method in May 2020.

Almost 56% of consumers in the UAE, KSA and Egypt start their online shopping journeys using search engines as opposed to retailers' websites

More than 60% of shoppers in the UAE and KSA and 43% in Egypt have completed an online transaction at least once

62% of MENA online shoppers prefer COD as a payment method when buying online.

Middle East countries experience an annual e-commerce growth of 23% from 2018 to 2021.

The coronavirus outbreak contributed to the growth of the e-commerce sector in the middle east, as over 40% of respondents started shopping online more than they did before the outbreak. In MENA, the estimated e-commerce sales in 2021 are about $49 billion. E-commerce in UAE has a total retail sales percentage of 4.2%.
Ecommerce License Dubai
You must have the appropriate license to conduct eCommerce activities. Governments offer various programmes to support and promote eCommerce businesses.
Online business licenses in the UAE's mainland
If you need to establish an online business in the UAE's mainland, you have to apply through the Department of Economic Development (DED) in the respective emirate. All e-Trade licenses require the approval of Telecommunications and Digital Government Regulatory Authority also, which is in charge of regulating eCommerce framework and transactions in the UAE.
Dubai CommerCity (DCC) free zone
Dubai CommerCity is a free zone dedicated to support the growth of the eCommerce market in the Middle East and North Africa (MENA) region. It provides a unique eCommerce ecosystem to global and regional brands to help them set up and operate their eCommerce business in the MENA region. It offers:
pre and post set up support, fast and automated registration and licensing

pre-integrated and pre-configured eCommerce platform

smart and centralised customer relation management for a great customer experience

access to onsite ecosystem service providers such as payment gateways, marketing services agencies, call centres, web developers and others

business support which includes networking events, talent acquisition and development and marketing management.
Business incentives include:
100 percent foreign company ownership

no corporate tax or income tax

100 percent repatriation of capital and profits.

The eCommerce license (Tajer Abu Dhabi)
The eCommerce license from Abu Dhabi Department of Economic Development (ADDED) allows entrepreneurs to add their online trade activities to their existing licenses, or obtain a new license to conduct business through websites and social media networks.
Owners of electronic trade licenses can use the eCommerce mark (eTajer) and a serial number for the license in order to use it during the promotion of products.
DED Trader License from Dubai
The eTrader license from Dubai Economy (DED) allows UAE nationals and GCC nationals residing in Dubai to practice business activities through various social media networks.
The eTrader license can be registered under the name of a single owner only. The eTrader cannot open a shop or issue visas and in case of a legal dispute, the licensee alone will be held responsible.
To obtain an eTrader license, create a DED Trader account and register.
Eitimad domestic license from Sharjah
Sharjah Department of Economic Development (SEDD) grants Eitimad license for home-based businesses and electronic businesses which run through social networks. The license is available for ages 18 and above. The license is restricted to UAE nationals residing in the emirate of Sharjah. The license does not allow recruitment of staff in the company. Register as a user or a seller.
Virtual Merchant License from Ras Al Khaimah
The Department of Economic Development (DED) in Ras Al Khaimah launched the Virtual Trader initiative to activate businesses managed through social media channels, websites and applications for smart devices. The license is available only for UAE citizens residing in RAK.
Activities that can be licensed online include electronic retail businesses, information technology and computers, commercial and real estate brokerage, advisory, professional and information activities done through technological means.
Best Ecommerce Platforms
There is a wide range of eCommerce platforms out there with many different features.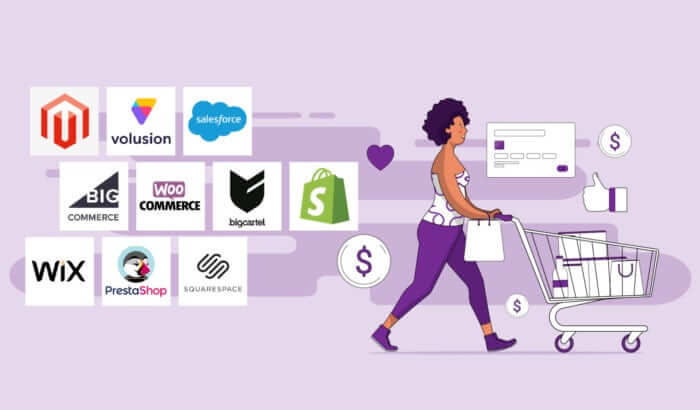 Here are our top ten picks.
Shopify

Wix

Squarespace

Adobe Commerce (powered by Magento)

BigCommerce

WooCommerce

Weebly

Prestashop

Volution

WordPress
Getting Started With WooCommerce
Check out the Bluehost website and click on the Get started now button.
Next step is to select a plan for your hosting account that can be one from Basic and Plus plans, these are popular. You can upgrade to get more useful resources.
Then, you will have to register with a new domain name or simply use an existing one.

Here are some quick tips on choosing the perfect domain name for your WooCommerce store.
Make use of keywords in your domain name. For example, if you want to sell tech, gardening or any other special industry supplies, use the name as a keyword for concise search results.

Use your brand name

Prefer .com extensions

Avoid numbers or hyphens in your domain name which makes it hard to pronounce and/or spell them. Can also confuse users as well as search engines!
It is important to spend time on choosing the right domain name for your business, but don't overthink it otherwise you will never get beyond this step.
Now you will need to provide account information and finalize the plan details. Professionals recommend selecting a 36-month validity package.
Below are the extra options that you are requested to uncheck else they'll only increase the cost. You can, however, add them later while hosting only if needed.
Enter your credit card information and hit the submit button to complete the purchase.
On clearing up the payment, you will receive an email with login credentials to your web hosting dashboard from where you can manage the entire ecommerce store of yours.
The Benefits of Using WordPress and WooCommerce Development for Your Ecommerce Site
WordPress has long been a popular Content Management System (CMS) for creating websites in minutes. While it's somewhat limited by default, you can add almost any function using a plugin. 
Plugins are add-ons that can extend WordPress functions or features to make a website more interactive and rich in various ways. There are plugins that enable you to create custom contact forms, and even make it possible to sell items directly online and process payments via fully functional and active payment gateways.
Although hardly the only ecommerce plugin available for WordPress, WooCommerce takes the lead being one of the best platforms for several good reasons:
The base plugin is free with premium extensions

.

Using WooCommerce would be a snap for those familiar working on WordPress

The more widely a plugin is used, the easier it will be to resolve a particular problem should you ever run into one.

WooCommerce comes with a range of features that can turn any WordPress site into an effective and magnificent eCommerce experience.
Products
Products are the heart, core or pillar of the WooCommerce store experience. The platform allows you to create a product listing and add all the relevant information against the items such as cost, technical features, uses, suitable users and much more.
Orders
It's obvious of an eCommerce platform to be useless without a smooth and secure ordering system. WooCommerce website development allows faster order generation, including: receipts, reference numbers, payments and record-keeping.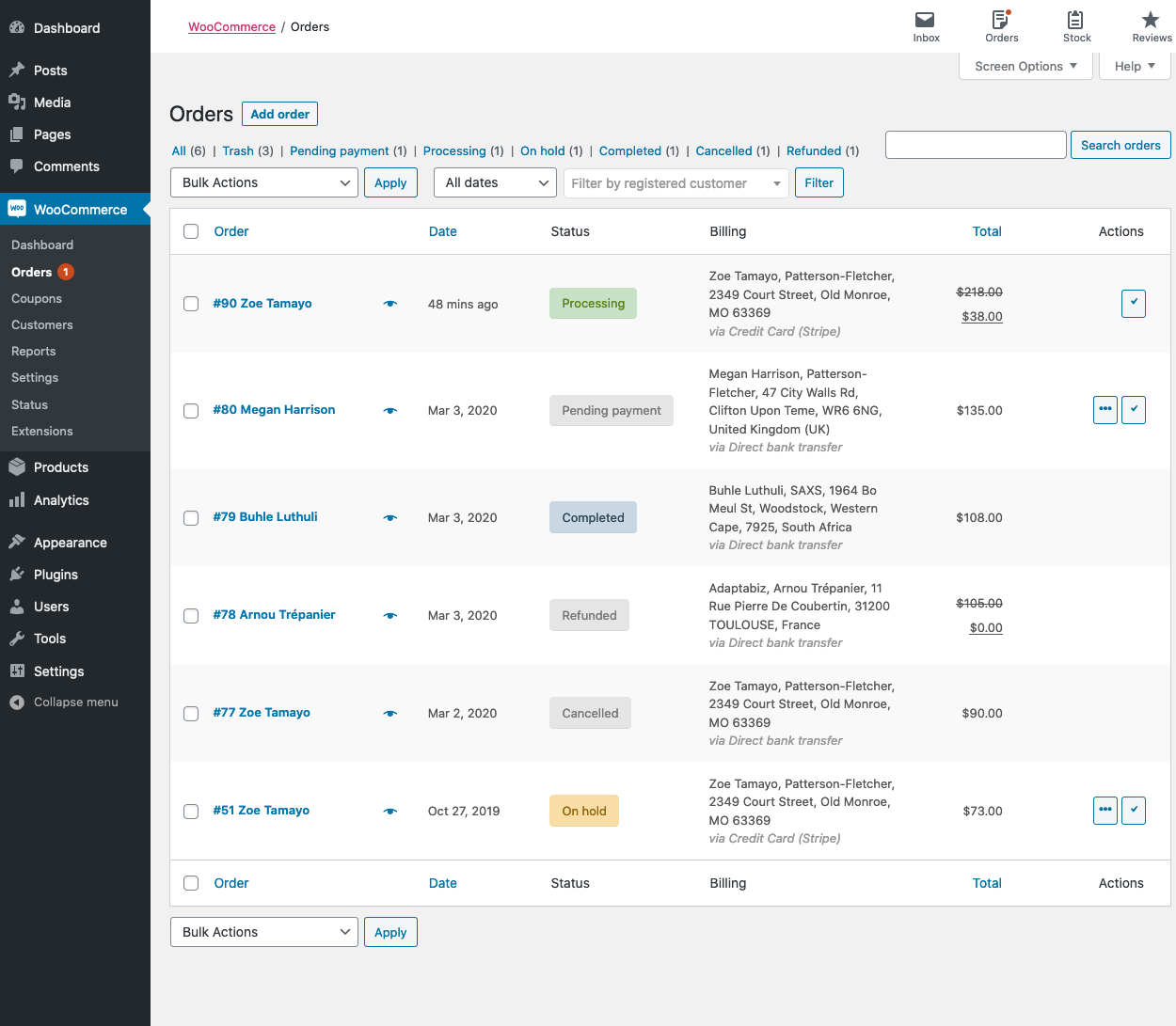 WooCommerce makes it easy to apply billing and shipping information, as well as details on how the payment was processed, its status and order details. There is scope to add notes and shipping statuses to orders too, which can be managed by your team and also shared with your customers in the way of order update emails too. Refunds are also included into its functionality which, much like most of WooCommerce, is seamless and secure.
Customers
WooCommerce users can enjoy accurate and plentiful information about their customers. This includes billing and shipping addresses, emails, personal preferences and, most importantly, marketing preferences.
This is further uplifted as the customers are able to create their own in-store account which makes marketing and re-orders of frequent purchases much easier and faster.
A regular or intermittent upgrade performed by the team at Digital Gravity is also providing customer access to previous invoice purchases which takes the pressure off from admin, accounts team and in-house resources to let them focus on more important tasks while looking into a safe and secure ecommerce store.
Reporting
The benefits of WooCommerce further extends for businesses to gain a better understanding of their store operations through in-depth analytics and reports. 
The WooCommerce reporting feature allows businesses to track profits, product preferences, frequent customer visits, returning customers and so much more.
Like every other online or ecommerce platform, data is everything. Here, you've the opportunity to get a transparent view of your business objective and check if it is worthwhile.
WooCommerce Major Pros and Cons
Advantages
Great Flexibility

Limitless Customization Options

Maximum Security

A Very Interactive Community
Disadvantages
WordPress Specific

WooCommerce can be dependent on various plugins that extend the store performance.

You need to purchase a lot of add-ons.

WooCommerce is less customisable.

Sometimes

website loading and overall store performance slows down

.
Features in WooCommerce Ecommerce Platform
Offer Flexible and Secure Payments
WooCommerce has the ability to accept major credit cards, bank transfers (BACS), checks, and cash on delivery. Beyond the basics, there are 140 region-specific gateways to choose from and integrate with, including WooCommerce Payments, Stripe, PayPal, Square, and Amazon Pay. Apple Pay, Google Pay, subscriptions, and deposits are also supported. 

Manage Orders On the Go
Built on WordPress, the WooCommerce dashboard is a familiar interface for store managers to update products and fulfill orders. Save time with automated tax calculations, live shipping rates from leading carriers, options to print labels at home, and the mobile app for iOS and Android.
Sell Anything
From simple physical products and appointments to members-only digital content, you can sell anything with WooCommerce. Let customers choose from endless product variations, subscription options, single items, or bundles.
Enhance Your Store
The official WooCommerce marketplace has hundreds of free and paid extensions that add features and functionality to your store. From store enhancements to marketing integrations, multichannel and point of sale, extend your store as your needs and budget grow.
Get Help
Extensive documentation empowers you to use our products, and a public support forum can assist with questions. For help and troubleshooting, WooCommerce.com account holders can chat with our dedicated Support team. For customization, hire a developer for everything from design tweaks to full builds.

Market Your Store
Boost sales by listing products on Google Shopping, promoting your store on Facebook, or emailing customers with Mailchimp. Track and report on your marketing efforts with Google Analytics.
Sell to the World
Make your store more customer-friendly with multilingual content and prices in multiple currencies. WooCommerce is translated into 24 different languages, including Danish, Ukrainian, Persian and many others.
Add Jetpack
You can also use Jetpack to secure your site with authenticated customer logins, prevent spam and forceful online attacks with an increase in speed. You also get backups, downtime alerts, and tax and shipping services.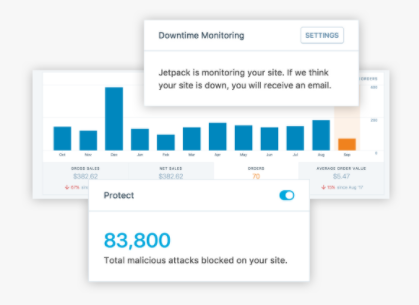 Affordable and Scalable
It costs nothing to add WooCommerce to a WordPress site. There is no fee on transactions beyond that of the payment service provider, making WooCommerce the most affordable way to start selling physical and digital goods online and to scale from 1 to 100,000+ orders per day.
Freedom and Open Source
WooCommerce is open source, which means you have complete ownership of your store. Thanks to a REST API, WooCommerce is flexible and scalable, and integrates with virtually any service. Store data is accessible anywhere, anytime, and 100% secure. Build your store, your way.
Content and Commerce
WooCommerce Blocks allow you to select and display products in a modular way. Add Bestsellers, Top-Rated, New Products, On-Sale Products, products from specific categories, or Hand-Picked Products to any page or post on your site.
5 Examples of Outstanding WooCommerce Sites
joyntcbd.com

codicevino.com

scepterandsword.com

thelongestroadout.com

fiils.co
How to Find Awesome WooCommerce Themes
Has a professional, high-quality design that meets your needs

Integrates with WooCommerce

Offers everything you need without being bloated

Is mobile-friendly

Loads quickly

Is updated regularly

Is easy to use

Offers good customer support and documentation

Has good reviews
Where to find high-quality themes
How do you find these great themes? Since WordPress is open source, there are thousands of options! Here are three solid places to start looking:
The WooCommerce theme library: These themes are all guaranteed to work with WooCommerce and are backed by the WooCommerce support team.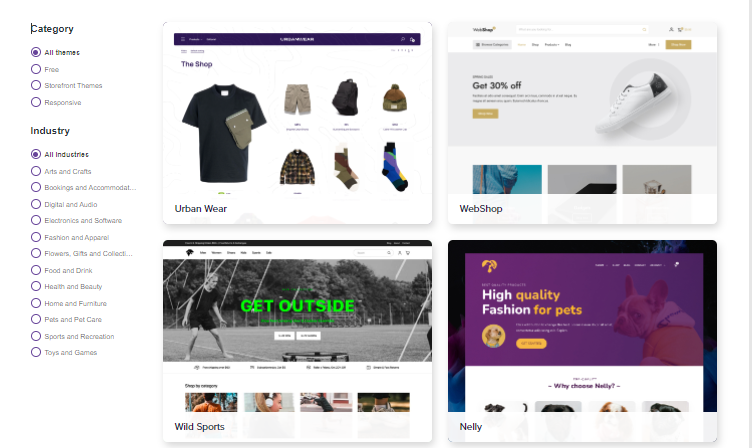 The WordPress directory: Each theme goes through a rigorous quality check before being included here. To make your search quicker, you can filter themes by features, layouts, and industry.
Payment Gateway UAE
WooCommerce Payments

Telr

Amazon Payment Services

2Checkout

PayTabs

Checkout

Cashu

PayPal

Stripe
Dropshipping in UAE
Best WooCommerce Dropshipping Plugins
AliDropship

WooDropship

DropshipMe

WP Amazon Shop

WooCommerce Dropshipping
Reviews and Ratings
Ease of Use 9/10

Support 9/10

Features 8/10

Pricing 10/10
Getting Started With Magento Ecommerce Platform
Magento is an open-source ecommerce platform to run an online store. You get a range of tools to manage & sell products. It is a one-stop solution to all ecommerce store requirements. Magento offers two main editions for merchants:
Magento Open Source is the free Magento edition used by the majority of sellers. It comes with extensive features & functions. You can customize your store & add third-party modules. It is suitable for all ecommerce business sizes.
Adobe Commerce is the paid Magento edition, mainly focused on large-scale ecommerce stores. It offers advanced Business Intelligence. The edition starts from 22,000 dollars per year. The Adobe Commerce Cloud pricing starts at 40,000 dollars per year. You get a cloud-hosted solution with the platform.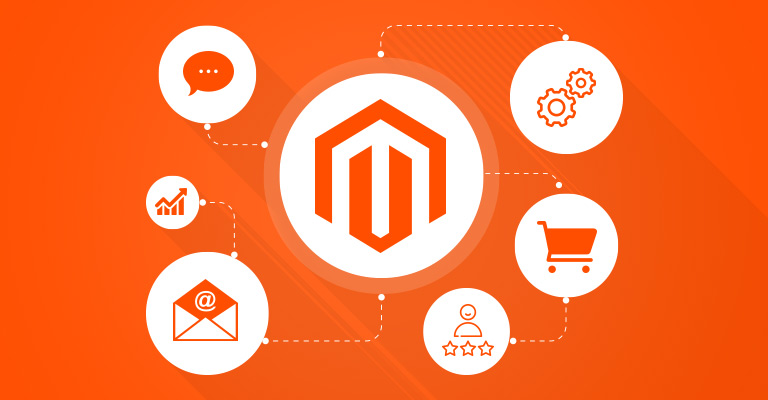 Why use Magento?
It has a flexible model to make store changes. You work on an intuitive interface. The platform has been around for more than a decade. With the Magento 2 version released in 2015, it has gotten significant upgrades. The key features of Magento 2 include:
B2C & B2B Commerce Tools

Managing content

Merchandise

Business Intelligence

Order & Inventory Managing

Promotions & Coupons

Responsive Themes

Global Currencies & tax support
Magento ecommerce development has an extensive list of features that covers everything. You have all the tools natively to sell your products.
Top Benefits of using Magento are
Grow your Magento store with the latest technologies such as:
Headless Commerce

PWA Studio

Mobile Commerce

B2B Commerce

ERP Function

Amazon Sales Channel

Open-Source – You can modify the source code. Add plugins for more functions.

Scale Globally – Scale to new regions & create multiple stores, get built-in languages & currencies features, global support for payments & shipping.

User-friendly – Navigate easily for both the website & admin panel. Admin dashboard gives complete control over the store functions.

Omnichannel – Extend your store to mobile selling. Add IoT channels and social media.




SEO – Advanced SEO features are built-in.

Analytics & reporting – Dynamic reports for orders and products. Get customer data on one platform.

Third-party extensions – Create a custom store based on customer demands. Add a range of third-party plugins.
Magento Major Pros and Cons
Pros
High Flexibility & Customisation

Built-in Features & Functionality

Advanced SEO

Mobile-friendly & Omnichannel Support

Large Community Support

Scalable & a Global Platform

GDPR & Other Compliance Laws
Cons
Technical Support for Customising

Costs

Scarcity of developers

Time-consuming

Need for super powerful hosting
Features in Magento Ecommerce Platform
Magento General Feature List
Marketing, Promotions and Conversion Tools
Related products, up-sells and cross-sells 

Catalog promotional pricing with the ability to restrict to stores, categories or products 

Flexible coupons (pricing rules) with ability to restrict to stores, customer groups, time period, products, and categories 

Generate a set of unique coupon codes for each promotion and export the list of codes for offline distribution, email, newsletters and more. Easily manage and monitor coupon usage and generate detailed reports 

Multi-tier pricing for quantity discounts 

Minimum Advertised Price (MAP) 

Landing page for categories 

Customer groups 

Product bundles 

Recently viewed and compared products 

New items promotional tool 

 Persistent shopping cart 

Free shipping options 

Polls 

Newsletter management 

Send to a friend for all visitors or registered users only 

Send wish lists by email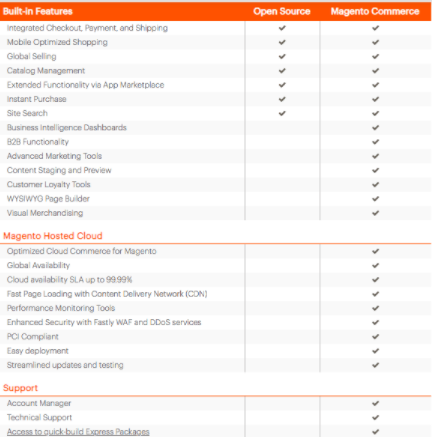 Search Engine Optimization
100% search engine friendly 

Google Site Map 

Search engine friendly URL's 

URL rewrites give full control of URL's

Meta-information for products, categories and content pages 

Auto-generated site map for display on site 

Auto-generated popular search terms page 

Google Content API for shopping
Customer Segmentation, Targeted Promotions & Merchandising
Dynamic Rule Based Product Relations

Persistent Shopping

Automated Email Marketing Reminder

Private Sales

Gift Registry

Gifting Options

Rewards Points

Store Credits

Multiple Wish Lists

Add to Cart by SKU

Return Management Authorization (RMA)

Scheduled Import/Export Functionality

Staging, Merging and Rollback of Content

Administrator Permission Roles on Website and Store Levels
5 Examples of Outstanding Magento Sites
kitkatchocolatory.com.br

infuseclean.com

zenith-watches.com

cervelo.com

cokestore.com
Magento Themes Available
Porto

– Ultimate Responsive Magento Theme

Ultimo

– Fluid Responsive Magento Theme

Fastest

– Magento Multipurpose Responsive Theme

Market

– Premium Responsive Magento Theme

Novetty

– Fastest Magento 2 Theme

Athlete

– Fluid Responsive Magento Theme

UB TREX PRO

by Uber Themes

Getting Started With Shopify Ecommerce Platform
Shopify is a complete ecommerce online service that allows you to set up an online store to sell your goods.  Shopify in UAE handles everything from marketing and payments to secure checkout and shipping so you can focus on the things you like most!
Getting an online shopify-based ecommerce store in 2022 is simple and user-friendly. They will even offer you a 14-day trial so that you can test things out.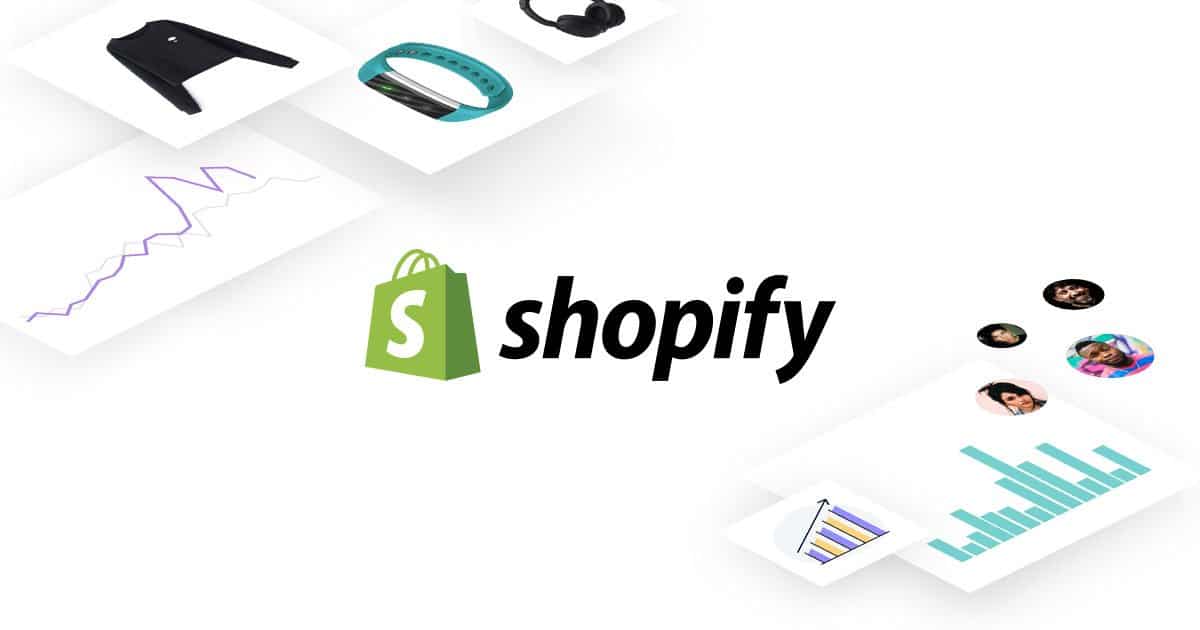 First, you have to open a Shopify account if you haven't done it already. 

Fill in your details in the signup form, then click on the 'Create your store now' button. 

Select a store name that's unique and hasn't been taken. Shopify will highlight names that are already in use and request you choose another if what you have in mind has been taken. 

Afterward, you will be taken to another page where you have to provide more details like your name, location and contact details. 

If you have finished filling in the details, click the 'I'm done' button.
Building Your Online Store
You will be taken to your store admin page after completing the signing up process.
Establishing How Your Online Store will Look
You will like your store to stand out from the others and reflect your personality, right? You can do this with themes that will allow you to personalize it the way you want. These themes are available at the official Shopify theme store.
Every theme got a list of modifications that can be applied to it, but, you don't have to be a tech wiz or coder as the modifications list for the themes are user-friendly and simple to use. More modifications are available with premium themes but your site will still look great with free themes.
And just in case you want to deeply change your online store theme, it's very simple by using HTML and CSS which gives you a lot of options to work with. Like we implied earlier, you don't have to be a software guru to be able to do this as you can call on a lineup of design agencies also known as 'Shopify experts' to personalize your site to your taste.
Changing Your Shopify Settings
Most of the themes on Shopify will allow you to personalize your site anytime you want by making changes on how it looks, so your store can be unique.
Uploading Products onto Your Store
Go to the bar on the left and select 'Products'. On that page's top right-hand corner is a blue 'Add a product' button. Use that page to provide as many details as possible of your products, most especially those that will aid your SEO campaigns like name, description, and URL. Provide details about the variations of your products in order to better inform your customers.
You will also upload your product pictures on this page. Once all your products are uploaded, click on the 'Save product' button at the right-hand corners at either the top or bottom of the page.
Setting up Product Collections on Your Store
Collection refers to a group of products with similar features that customers might want when they visit your store.
Collections can be made of any combination of products. Make sure you display your collections on your home page and the navigation bar. This will make it easier for customers to find what they are looking for and avoid the stress of going through the whole catalog.
There are two options to select when adding products to a new collection in your store. The first option involves listing the products by hand while the second option involves doing it in an automated manner. This is done by establishing a setlist of conditions for products to be listed. Once a product fulfills these conditions, it's automatically listed in the collection.
Collecting Payments
Customers will pay for the products on your site through a payment gateway which will be integrated into your site. Not all payment gateways have the same offerings so you have to scrutinize their features carefully.
Going Live with Your Online Store
There are still some more details to be sorted out like adding some more information about your company, how you intend to deliver customers' purchases and your tax payment structure.
Shopify's Major Pros and Cons
Pros
Simplicity 

24/7 support 

Lots of Themes 

App Store 

Ease of Marketing

Customizable

Ability for Growth 

Fully Hosted Platform
Cons
Price 

Customization Limitations 
Features in Shopify Ecommerce Platform
70+ professional themes 

Mobile commerce ready 

Web-based website builder 

Full blogging platform

Free SSL certificate 

Automatic carrier shipping rates

Abandoned checkout recovery

Auto Generated sitemap.xml 

Social media integration
5 Examples of Outstanding Shopify Sites
pipsnacks.com

leatherheadsports.com

purecycles.com

jmandsons.com

mahabis.com
Shopify Themes Available
Wokiee

– With over 80+ eye-catching homepage layouts to choose from, there's a good chance you'll find one that matches your brand.

Customise

– When building your Shopify store with Customize, you can effortlessly move the page sections around to give your pages the right look.

Avone

– To help you customize your Shopify store, there are over 1,000 theme options for you to work with, covering almost every display setting for your website.

Universe

– With this theme, your Shopify store could feature a large full-width slider above the fold, ready to greet your visitors with some high-quality photographs of your products or just some inspirational images that help tell the story of your brand.

Roxxe

– Roxxe has over 50 eCommerce store demos covering a wide range of products and types of online shops.

Payment Gateway
FasterPay

Paymentwall

2Checkout 

2Checkout Convert Plus 

Amazon Payment Services 

BitPay 

iPayLinks 

MyFatoorah 

PayPal Express Checkout 

Skrill 

Stripe 

Tap 

Telr
Reviews & Ratings
Value 4 

Features 3.8 

Performance 3.9 

Ease of Use 4.9 

Design & Themes 4.0 

Integrations 4.6
Getting Started with Shopify Plus
Shopify Plus is the upgraded version powered-up for enterprise and high-volume to improve your ecommerce businesses. For high-profit brands and businesses, Shopify Plus offers a fully hosted, scalable SaaS ecommerce platform, providing a wide range of advanced-features to help high-volume brands control their daily transactions and operations more efficiently and expand their business successfully.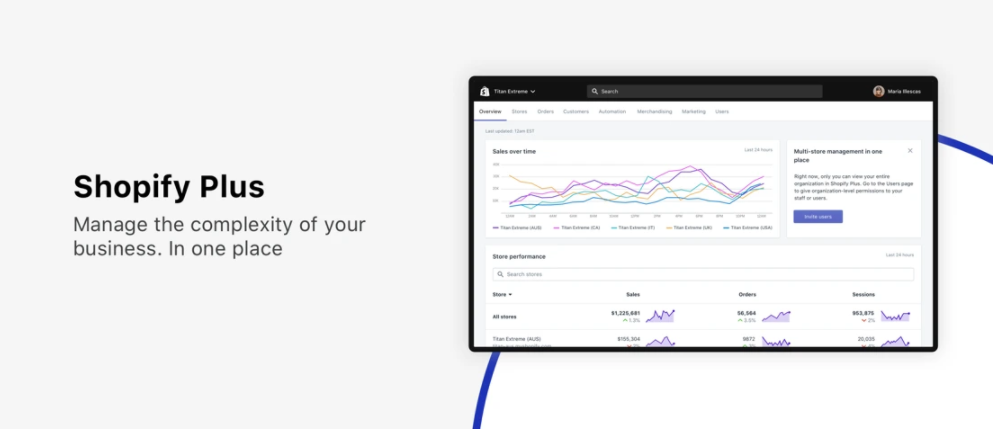 With Shopify Plus, you can easily manage thousands of transactions in minutes without your website or store experiencing any crash or slow performance. Experience unlimited sales volume, number of products, bandwidth and storage. Shopify Plus is a perfect and upgraded alternative to Magento and BigCommerce  for your online store. As one of the best Shopify Plus agencies in Dubai to have the best Shopify experts in the UAE, here're a few amazing benefits of switching to this particular ecommerce platform:
The Benefits of Using Shopify Plus for Your Ecommerce Site
Fully Reliable
Unlimited bandwidth gives you scalable SaaS hosting that will make your brand's website fully functioning and reliable. Shopify Plus stores are tested to fully support more or less four-million hits per second as well as 99.99 percent uptime. It means that you can confidently manage customers and product without any performance drop or crash. Another add-on feature is that owners will also receive 200TB of storage for their customers.
Unique & Exclusive Customization
Shopify Plus offers the fastest, smartest and best-performing stores that are fully-responsive in terms of by design and auto-functionality, without any extra effort on your part. You can then customise the store theme to any degree that you desire. You can also update the homepage content, layout, menus, colour, shade and typography. 
For some bigger brands that wish to remain competitive and exclusive in the online marketplace, Shopify Plus offers unique website themes that are designed to meet the brand's specific needs through CSS and full JavaScript control. This feature further lets you create a store on any site you wish to incorporate techniques that encourage optimisation, including the checkout section of your site.
For major brands looking to remain competitive and exclusive, Shopify Plus can provide a unique website theme designed to meet your brand's specific needs through CSS and full JavaScript control.
Optimised for High Traffic
Shopify Plus also offers a specific Launchpad that's meant to handle high-traffic whenever you wish to launch a product, implement bulk product changes or enable flash sale offers. You will also have the ability to schedule a variety of events including specific theme changes and special pricing visibility on a certain stock. You can also lock your store for a particular timeline to help create hype for your event. You can also use captchas during the checkout process for preventing the store from intrusive bots as well as from infiltrating your events. In-addition, you will have full access to a real-time analytics dashboard to check performance on your events and other store operations.
Success Management
Shopify Plus merchants have a success manager to assist you with all features of the platform to ensure having a super successful launch. Shopify Plus features personalised emails and phone calls, especially with respect to time-sensitive issues.
Your store will also have a feature to enable a variety of discounts, including free shipping, free gifts with each purchase, percentage discounts, tiered pricing, BOGO sales and bundled products.
Script Editor allow developers to write customised scripts that are hosted by Shopify platform giving both developers and store owners the ability to incorporate custom scripts into the brand's business website.
As a Shopify Plus merchant, you will have a success manager dedicated to assisting you with all aspects of the platform to ensure you have a great launch.
Sophisticated & Seamless App Integration
With Shopify Plus comes the benefit of having access to a wide variety of add-on features for operating an online store. As your website also grows, including advanced features to the store becomes necessary. Shopify Plus has a secure partnership with more than a thousand developers worldwide, the process of integration becomes even easier. The relevant apps are thoroughly checked by the platform's development and quality-assurance team.

There are apps to assist with inventory management, finance and accounting, marketing, customer services management, special offers, discount and wholesale customers. With Shopify Plus, you have greater API limits that extend features of the ERP system and app integration. You can cohesively integrate multiple apps without any worries of limiting out your API.
With Shopify Plus, you get higher API limits, allowing you to do more with ERP and app integration.
Shopify Pay
Shopify Pay is an amazing tool which allows customers to save billing and shipping details which speeds up the checkout whenever a customer returns back to the website or store. The tool also removes the hassle of overall checkout process which reduces data inflow from many different fields altogether whereas optimised for mobile conversion.

Mobile Store Builder
Shopify Plus members can access mobile store builder that further let developers to easily create outstanding iOS and Android apps even with zero technical skills; but only if they do have knowledge and a good sense of app development as well as basic coding.
Shopify Plus Major Pros and Cons
Pros
Reduced hosting, maintenance, load testing, upgrades, security patches, point release overheads. 

Unlimited bandwidth and online storage, plus 99.99% average uptime. 

Automation tools like Launchpad and Flow to automate time-consuming tasks so you can free up resources for marketing and growth.

An innovative ecommerce platform with continuously added new features and changes. 

A wide variety of customization tools and app integrations to choose from. 

Excellent customer service as a Success Manager will be assigned to each client. 

Easy to use SDKs and APIs.
Cons
Content management limitations.

Require a certain amount of technical knowledge. 

Lack of advanced multi-store architecture, compared with Magento for Enterprise and Salesforce Commerce Cloud. 

Restrictions on types of products sold when using Shopify Payments. 

Lack of search engine optimization features.
Features in Shopify Plus Ecommerce Platform
Shopify Plus key features
Using Shopify Plus, you have access to exclusive, robust features as described below:
Launchpad
Launchpad allows you to set up and track automated events like sales, product launches, and inventory restocks. You can select a time and date to publish products to your sales channels, change product pricing at the start and end of the event, and more. 
Script Editor Access
Using Shopify scripts is a great way to personalize customer experience in the cart page and checkout page. You can use scripts to create functionalities for items like percentage-based discounts, buy-one-get-one offers, and dynamic pricing with volume-based price breaks. Then, set to run those scripts in your online store only, or in your online store and in your private apps built with Storefront API or Mobile Buy SDKs.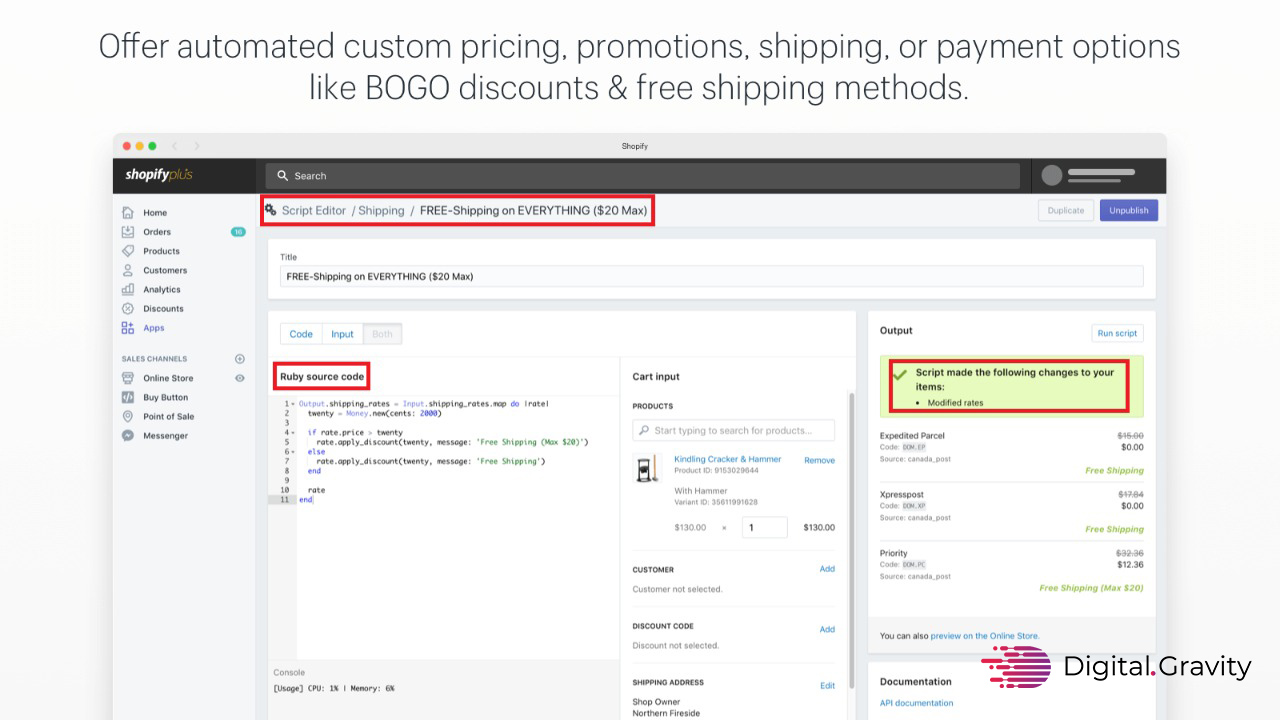 The Script Editor is where you write, edit, manage and publish scripts. It provides templates to help you write scripts and a debugger to test them. With the Script Editor, you can create three types of scripts: Line item scripts, shipping scripts, and payment scripts. 
Shopify Flow
Shopify Flow is another powerful automation Shopify Plus gives online business owners to automate backend busy work. With this tool, you can easily track how recent workflows perform at a glance, filter workflows based on status (in progress, completed, or failed), and use logic to identify what tasks didn't bring results as expected.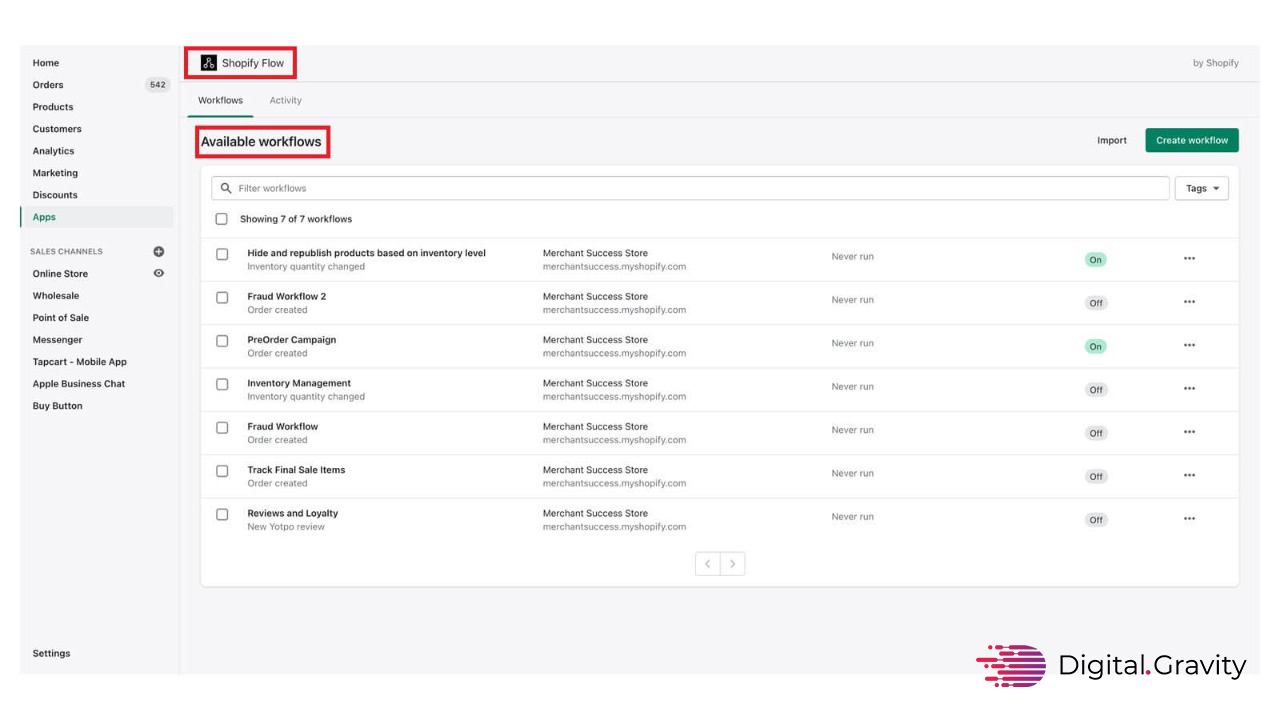 Also, Shopify Flow is great for creating a triggered action when a specific order is detected and automating the segmentation of customers by their purchasing behavior. This way, you can develop pricing or marketing campaigns that match each customer group. 
Multi-channel Integration
Shopify Plus gives you over 20 channels to sell online, including marketplaces like Amazon, social media platforms, messaging apps, and online communities. If you're selling to B2B customers, Shopify Plus makes it easy for you to expand your business. 

You can also choose from over 100 payment gateways like PayPal, Apple Pay, Amazon Pay, and Google Pay to integrate into your website. It's amazing because your customers can pay the way they want and feel more comfortable to shop with you.
Shopify Organization Admin 
The Shopify organization admin is an enhanced version of the standard Shopify admin. This feature is designed to help businesses manage multiple stores at the organizational level instead of at the individual store level. 
The Shopify organization admin provides an analytics overview, Shopify Flow management, user management, and store management. From here, you can perform many tasks like checking the total sales and orders for your entire organization, adding new users to your organization, and more. 
Shopify POS Pro
With Shopify POS, you can quickly launch physical stores attached to your online store, whether it be a pop-up shop or a permanent storefront. Shopify currently offers two POS app subscriptions: Shopify POS Lite and Shopify POS Pro. Shopify POS Pro is available for Shopify Plus merchants only.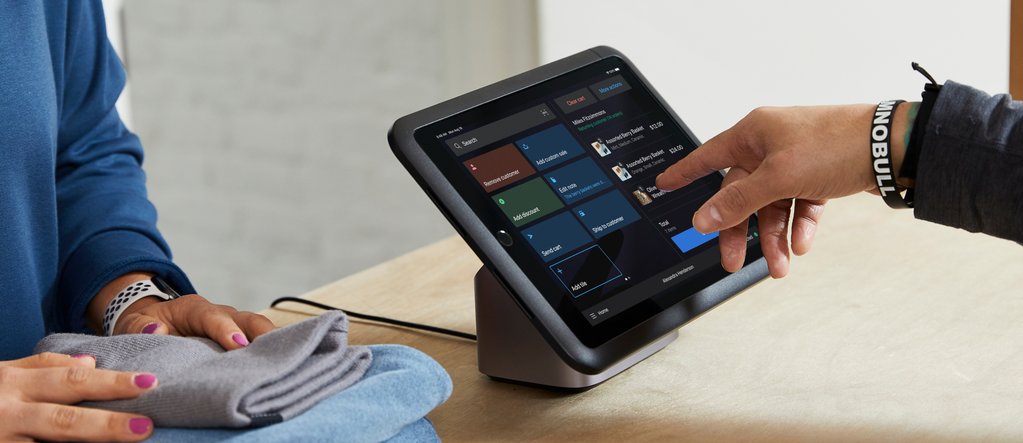 With a Shopify POS Pro subscription, you have access to unlimited store staff, unlimited registers, smart inventory management, omnichannel selling features, staff stores and permissions, and in-store analytics.
5 Examples of Outstanding Shopify Plus Sites
tb12sports.com

touchland.com

boieusa.com

besynchro.com

fleoshorts.com
How to Find Awesome Shopify Plus Themes
Narrative –

Narrative is perfect for visual storytelling.

Simple – Features built-in product recommendations and image zoom for every product.

Minimal – Neatly organize your products with an optional section for a home page video or slideshow.

Debut – Showcase your brand with the ideal Shopify theme, preferred for a carefully curated selection of products.

Supply – Supply smartly organises your products based on collections and encourages customers to buy more.

Brooklyn – Modern apparel businesses are likely to find this theme perfect for their business.

Venture – This is another customised theme for large product catalogs featuring a multi-column menu.

Boundless – Product photography gets the chance to stand in the limelight with better, more fuller focus using Boundless.

Streamline – Stylish and full of character: Streamline features a handy sticky checkout.

Context – Context includes advanced product filtering and search for discovery whereas you can also highlight flagship items.

Handy – Handy as a theme features custom promotion tiles and continuous product scroll function.

Venue – Venue is for businesses who sell online and in-person. There are features like a built-in age-checker plus, popup for age-restricted products.

Galleria – Galleria encourages discoverability and sharp inspection.

Modular – Grid-focused design is built with branding and conversion in mind.

District – District is best for recent product releases as well as flagship items from a particular business or brand.

Kagami – Kagami's dynamic grid layout comes with two distinct menu styles, featuring homepage product videos and recommendations.

Prestige – Built for premium selling products with high-resolution images for visual storytelling.

Impulse – Impulse features custom promotion tiles, collection sidebar filters, sub-listings in collections.

Cascade – Cascade features narrative-focused design with masonry-style grid as well as built-in product feature highlights.

Artisan – Artisan can create a customised contact form that should perfectly suit your business needs.

Story – Story has a familiar timeline tool, story-focused product pages.

Responsive – Responsive is the first pick for home and household products that are complemented with necessary backdrop.
Payment Gateway UAE
2Checkout

2Checkout Convert Plus

Paysera

Amazon Payment Services

BitPay

FasterPay

iPayLinks

MyFatoorah

Paymentwall

PayPal Express Checkout

Skrill

Stripe

Tap

Telr
Dropshipping in UAE
Amazon Dropshipping UAE

Shopify Dropshipping UAE

AliExpress Dropshipping UAE

eBay Dropshipping UAE

Etsy Dropshipping UAE
Best Dropshipping Suppliers
Oberlo

AliExpress

CJDropshipping

DropnShop

CROV

Modalyst

PlusBuyer

Printful
Shopify Plus Review
Ease of Use 10/10

Support 10/10

Features 10/10

Pricing 7/10

Ecommerce Guide Score 9.25
Also Read: Shopify Plus – Core Functions & Features to Boost Your Online Sales in 2021
Getting Started With BigCommerce
Log in BigCommerce
Visit the BigCommerce website and click Log in. You are required to fill in your email address and passwords which will redirect you to the Control Panel.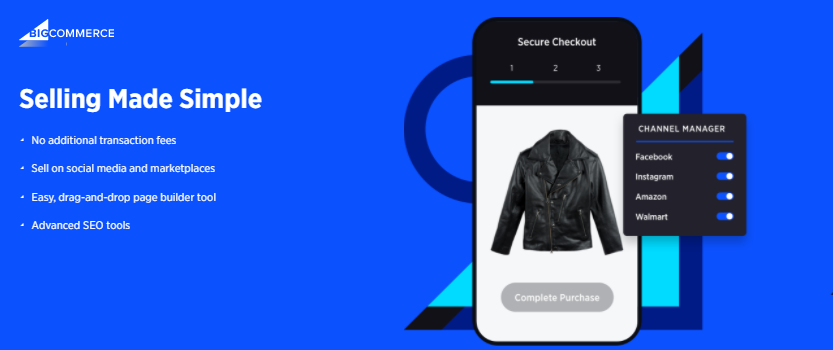 Add your first product
Go to Product and click Add. You will be taken to the Detail tab on the Product edit page. Import all possible information about your product into these sections.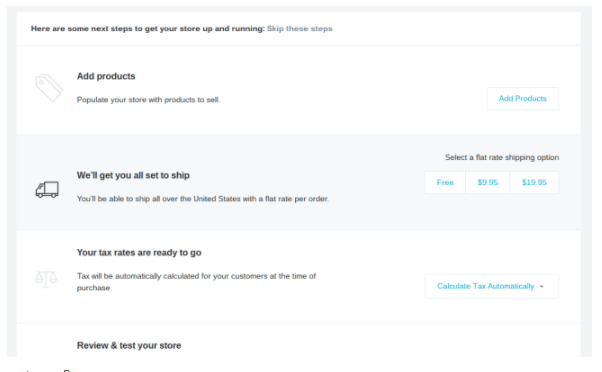 Add shipping method
Go to the Shipping Manager and click Configure or Edit.
For free shipping, move to Free Shipping and apply it to the zone. 
To add flat-rate shipping, go to Store Setup and click Shipping and click Flat rate.
Visit the Store Setup, click Shipping then click Configurable. Fill in the popup form with the information on shipping methods.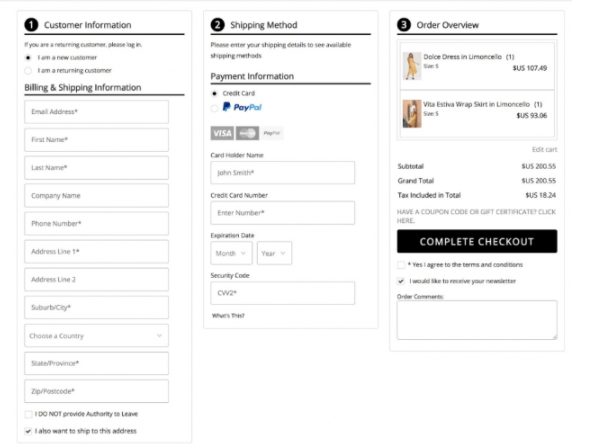 If you want to add Ship by order shipping method, the process is somewhat similar. Go to the Store Setup, click Shipping then click Configurable. Toggle on the Ship by method and you will see a popup form. Fill in the form with the information about possible shipping methods. Then click Submit to finish
Review your stores
Take a look at your store. You can have other people give you some feedback by clicking on the Review & Test of your stores.
Launch store
You are ready to introduce your store by clicking Launch Store.
The Benefits of Using BigCommerce for Your Ecommerce Site
The Benefits of Using BigCommerce for Your Ecommerce Site
Fully-Adapted to Mobile Devices
About 50% of online shoppers use their smartphones to make purchases. If your online business doesn't work properly on smartphones, you will be losing half of your potential customers.
BigCommerce was the first e-commerce platform to integrate Google's AMP into e-commerce. BigCommerce integration with AMP simplifies category and product pages, which favours page loading time, thus improving the user experience and SEO.
Content Syndication
BigCommerce website development allows you to increase traffic to your site by using content RSS and purchase feeds. This platform easily connects to shopping feeds such as Shopzilla to drive more traffic to your website. In addition, it is connected to Google's product search engine, which gives you the ability to get more traffic directly through that channel.
Once your e-commerce is up and running, it's important to have the peace of mind of knowing that it will continue to work properly in the face of any problem that arises. BigCommerce website development offers assistance for your store 24 hours a day, so you do not have to worry about any problem that may arise and threaten to hinder the functioning of your website, resulting in losses.
Online Marketing Apps
BigCommerce has a multitude of apps to boost the conversions and revenues of your online business. For example, there are apps to integrate social networks, shopping cart recovery app, one-click payment, etc. As a user, you can also download other extensions and use the different functions to increase sales if you need.
Multi-Platform
BigCommerce gives you the possibility to integrate your e-commerce in marketplaces like Amazon, eBay, etc. Thanks to this you will be able to attract more traffic to your business. You can also integrate your business on Facebook. Thus, you can harness the power of Facebook for your sales and marketing.
Stock and Returns Management
BigCommerce offers you an intuitive interface to manage stock, making it easier to manage product returns. Having an easy-to-use stock and returns management system is an advantage in an e-commerce business.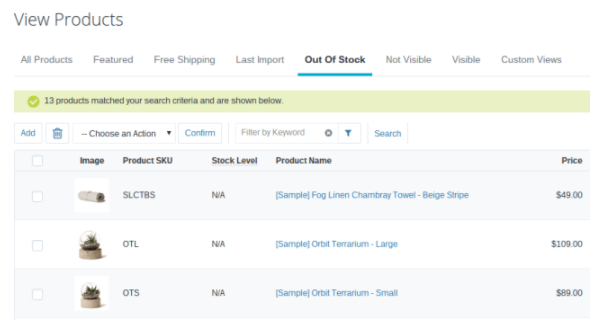 SEO Optimization
SEO (Search Engine Optimization) makes your website gain relevant traffic that can be translated into customers organically. SEO remains a fundamental aspect of any online business. BigCommerce includes several useful SEO tools that will make your online store rank well in search engines.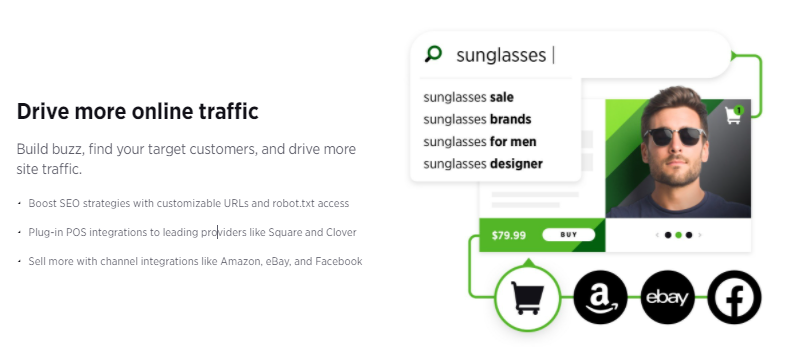 BigCommerce Pros & Cons
Pros
All-in-One Solution
Business owners who are just starting out or do not wish to hire a developer will be attracted to BigCommerce's all-in-one platform, which comes with everything you need to power an online store.
This includes hosting, themes and apps, giving you access to multiple payment gateways, including blogging capabilities, and more.
Ease of Use
BigCommerce is incredibly easy to use as any decent all-in-one platform should be. It's even easy to get started with a free, 15-day trial. All you need to do is enter your email address, address, phone number and answer a few quick questions about your business.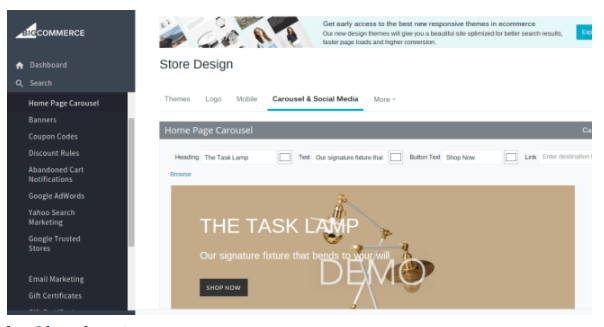 It also offers free and premium themes you can install and edit with ease. It's also easy to create products and manage your store.
No Transaction Fees
BigCommerce doesn't charge transaction fees on any of their plans, as stated above. Shopify, on the other hand, charges a 2% fee for every transaction a store processes if the owner uses a payment gateway other than Shopify Payments.
You will, however, be obliged to pay transaction fees charged by the payment gateways you use. This is separate from BigCommerce and is something they have no control over.
PayPal Powered by Braintree, Stripe, Square and Authorize.net are all popular payment gateways for this platform.
Multiple Sales Channels
This platform's primary feature is its ability to allow anyone to build and run their own online store without having to rely on a number of different services, but it does allow you to sell in places outside of your store.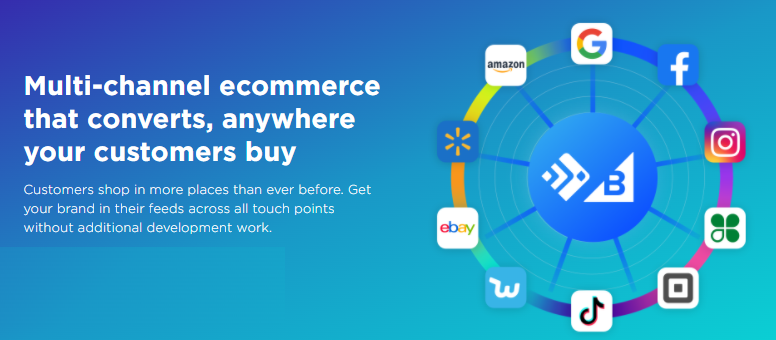 This includes online marketplaces like eBay, Amazon and Google Shopping, but it also includes in-person sales through integration with Square POS as well as the ability to sell on social media through integration with Facebook and Pinterest.
BigCommerce Support
BigCommerce support comes in a variety of different formats. One-on-one support is available 24/7 through chat, email and phone. The knowledge base, known as BigCommerce University, also contains a lot of helpful articles in case you get stuck.
There's also a blog, webinars and help from other merchants in the community forums.
Security
BigCommerce stores are protected by multiple layers of security. This includes being PCI compliant on a Level-1 basis. Server protection comes in the form of different types of firewalls, file-integrity scanners and 24/7 monitoring. All of this security and hands-on monitoring allows BigCommerce to achieve a 99.99% uptime average and fast servers capable of sustaining heavy traffic.
You'll also have access to automated fraud detection through integration with Sift Science, a service trusted by such brands as Zillow, Airbnb, Twitter and more. All plans also come with free SSL certificates, but enterprise customers can upgrade to more premium certificates from third-party sellers.
Shipping
Merchants also get a break on shipping with this platform. For starters, it features a quick setup process when it comes to configuring shipping options. This process allows you to define fixed shipping rates for a variety of different locations with ease.
Creating Products is Simple
Continuing on with the ease-of-use section, creating products is also incredibly simple with BigCommerce. The Create New Product page allows you to enter a price, tax, SKU and/or product code as well as details on weight, product type (physical or digital), shipping, and more.
You can even arrange products into categories and subcategories that can be eight categories deep. Each store can have as many as 16,000 categories in total, making this platform a viable option for large department stores.
Store Management
Lastly, BigCommerce makes it incredibly easy for you to manage every aspect of your store. This includes organizing the Orders section into multiple sub-sections, including Awaiting Payment, Awaiting Fulfillment, Awaiting Shipment and Pre-Orders. You can even create custom views for external sales channels, export orders, track shipments and import tracking numbers.
This platform also has built-in analytics features that allow you to monitor traffic over time or traffic in real time and gain insights into how your customers shop. This means you'll be able to see which products should be bundled together to increase sales, who's browsing but not buying, which of your customers bring the most business to your store and which valuable customers haven't purchased anything in a while.
Cons
Extra Fees for Successful Customers

Expensive BigCommerce Themes

No Lite Version

Theme Editor Could Use Improvements
Features in BigCommerce Ecommerce Platform
Website Customization
BigCommerce B2B provides significant advantages to any business that uses it to build an eCommerce website.
Greater usability: BigCommerce develops and integrates a wide range of B2B functions listed down in the next section and beyond that are potential enough for freedom in customizing your website.
Better conversion rate: With flexible single-page checkout customization, BigCommerce provides many options for you to learn how to make its best use.
Trusted & Reliable hosting: BigCommerce commits a 99% uptime guarantee, which is proven true by many reviews from registered users.
Express support: Instant support is valuable for wholesale business. Any corporation that registered the Enterprise plan will receive high-priority support in the status queue.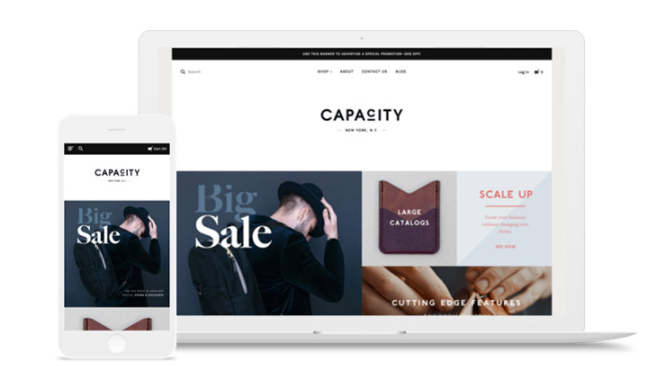 For Standard edition and BigCommerce Plus, BigCommerce still has a decent amount of features that could satisfy smaller wholesale businesses. Most of them can also be used to create a B2C store if required.
SEO & Analytics Optimization
BigCommerce includes built-in SEO features to help businesses increase organic exposure. Its analytics dashboard offers customer insights and visibility into page and product level performance. BigCommerce recognizes the analytics suites as a key differentiator and as such, their in-house team continues to invest in improving the dashboard.

Payment & Inventory Management
BigCommerce supports a variety of third-party payment services. Specifically, they accept payments from major providers including PayPal, Stripe, Apple Pay, Pay with Amazon and more. This feature allows businesses to make the decision of which service is a right fit for them based on features that align to their target users.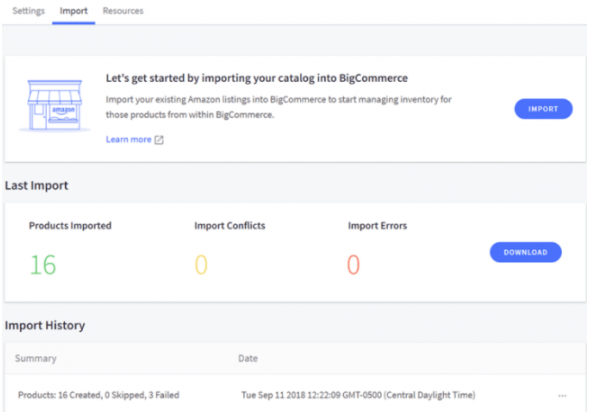 BigCommerce will not penalize companies that use non-standard payment gateways and also helps you manage inventory and orders from a single location. You can also use third-party fulfillment applications to scale your business as you grow.
Application Integrations
BigCommerce integrates with external applications and maintains a marketplace of tested and approved third-party apps. The active app developer community and a well-stocked app marketplace helps businesses find custom elements or desired features that can improve their sites.

HubSpot CRM functionality with BigCommerce stores allows merchants to recapture lost revenue associated with abandoned carts, segment their customer population and automate emails and workflows by marrying HubSpot with BigCommerce data.
Although apps can enhance your store, BigCommerce also offers significant out-of-the-box functionality and doesn't require external applications to function (like Shopify).
B2B Integration
Support various integrated apps with a wide range of functionality.

Support ERP system integration: Netsuite, Brightpearl.

Support integrated tax calculating, accounting, marketing & conversion applications: Avalara, Quick Book, Xero, Sage, MailChimp, Adwords.

Support POS (point of sale) integrations like ShopKeep, ConnectPOS, Hike.

Check out the complete list of integration marketplace apps.
Sell anywhere
BigCommerce allows retailers to sell via their online store, as well as in-person, as in a pop-up shop or physical store. Yes, other ecommerce platforms have this capability, but what sets BigCommerce apart is that you can run all your different types of sales through one system.
Further, BigCommerce natively interfaces with three popular point of sale (POS) systems: Square, Shopkeep, and Springboard. This means that retailers have more freedom to choose the POS that works best for them, rather than adhere to one solution. With BigCommerce, by having out-of-the-box integration with three of the most prevalent POS systems, retailers have more control to select the system that works best for them.
Sell Different Types of Products
BigCommerce also has native capability that lets merchants complete a full range of sales on their site. Meaning: you can sell physical, digital, and service products all on the same site. For example, let's say you sell headphones online. With BigCommerce, you could also offer digital music downloads for sale, as well as a warranty service for the headphones, all from the same ecommerce site.
Fewer Limits on API Calls
When you want to extend the functionality of your ecommerce site with a third-party app, the app will need to make API (Application Program Interface) calls to your platform. Some platforms restrict the number of calls that are permitted to a site.
BigCommerce, however, allows for more API calls than many other ecommerce platforms. This means that retailers can customize your website with different add-ons and customizations, and you won't run into extension limits.
Growing International Capabilities
BigCommerce has big plans for cross-border ecommerce, and the work has already begun. The platform currently gives merchants the opportunity to create microsites for several international regions at once. It also can be set up to translate your site content based on the IP address of your site visitors. Further, looking to the future, BigCommerce is adding staff around the world, so we expect this to lead to more global innovation, including native multi-currency functionality.
Pioneers in Social Selling
Social media is one of the big reasons direct-to-consumer brands have come on strong in recent years. Instagram is the club of choice for many lifestyle consumers, especially when they are shopping for fashion and apparel. BigCommerce has been ahead of the curve on social selling. In fact, when Instagram piloted their own checkout, they chose BigCommerce as one of their partners in their pilot program.
5 Examples of Outstanding BigCommerce Sites
solostove.com

shoprevelry.com

livelarq.com

burrow.com

skullcandy.com
How to Find Awesome BigCommerce Themes
LaParis
The theme features a large slider area in the header made to showcase your products. It also has payment gateway feature, customization options, product filters and responsive design.
Solo
Solo is responsive and features a front pages slideshow, customizable, product selector, one-page checkout and more.
Exhibit
Exhibit is a feature-rich theme tailored for small to medium-sized catalogs. It has classic sidebar navigation and distinctive blog posts. Exhibit is a responsive theme with the front-page slideshow, product filtering, product comparison table and more. 
Chelsea
Chelsea helps you creates large imagery and elegant typography for products to tell the story while making your customers feel like they're walking around in a shopping mall. Chelsea is perfect for apparel stores, health and beauty products. 
Gameworld
Gameworld has several options to display a variety of games for the most popular platforms. Every part of this theme is customizable through the theme options panel and the theme supports multiple languages and currencies. It's also responsive and comes with built-in filtering options, mega menu, and detailed documentation. 
Supermarket Yellow
Supermarket Yellow is a responsive mobile optimized theme which has outstanding features like sidebar navigation, mega menu, multiple products advanced quick menu, product showcase and more. 
Verve
Verve is a fully responsive theme and can help you reach where your audience is. It also has feature like quick add to cart, free theme upgrades, one-page checkout, product videos and much more. 
Venture
Venture is a theme for progressive online stores which supports modern design and stylish look, at the same time feels like enterprise. It is fully responsive and has features such as frontpage slideshow, product comparison table, complex search filtering and so on. 
Showroom
Showroom has a unique space saving product grid and customizable sidebar menu which makes it ideal for any brand. It has features like quick add to cart, one step checkout, product videos, front page slideshow and more. 
Lookbook
Lookbook takes product photography to the next level with dual column product grid and detailed product shots.
Payment Gateway UAE
Dropshipping in UAE
Spocket

PrintFul

Inventory Source

AliExpress

Wholesale2B

Sunrise Wholesale
BigCommerce Reviews
Ease of Use 9/10

Support 10/10

Features 10/10

Pricing 8/10

Ecommerce Guide Score 9.25
Getting Started with Mirakl
Mirakl is a SaaS ecommerce development platform to automate marketplace operations including seller onboarding, third-party catalog integration, distributed order management and seller invoicing & payout without compromising security, performance or quality of experience.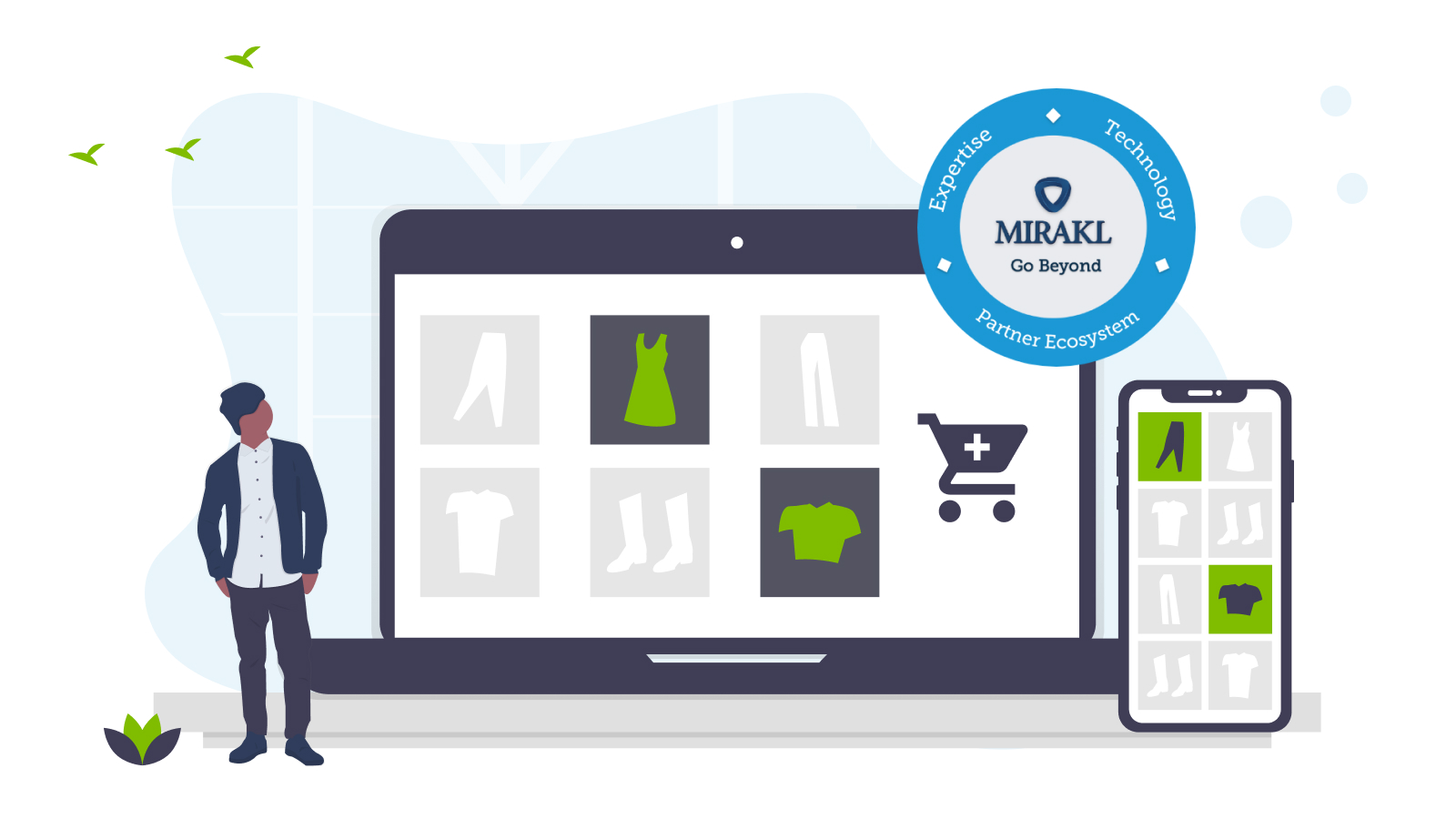 Mirakl supports the unique digital transformation needs of Wholesalers, Manufacturers and Procurement entities, even in complex business environments.
Streamlined governance
Create rules that govern customer service levels and supplier performance to maintain control over your marketplace and brand.
Tailored customer experience
Craft your own buyer experience with the Mirakl APIs, surfacing real-time data to support a smooth buyer journey.
Multi-vendor order management
Seamlessly manage advanced shipping, dropship & carrier selection, monitor SLAs and gain visibility on the order life cycle.
Product data quality management
Manage high volumes of product data from various sources and automate enrichment while maintaining accuracy and consistency.
B2B pricing strategies
Close more business with bulk & unit pricing, segmented pricing, volume discounts, minimum order quantity, and quotations.
Custom catalog segmentation
Create personalized experiences with catalogs based on a specific segment, organization, or even at the buyer level.
Advanced payment solutions
Increase conversion with credit limits, payment terms, multiple credit cards, and unified invoicing with our payment partners.
Sell professional services
Complete your portfolio with value-added services. Manage providers, a catalog, and up-sell services linked to products.
The Benefits of Using Mirakl for Your Ecommerce Site
Mirakl ecommerce development Platform unites marketplace and dropship models to better serve third-party sellers, partners, and service providers across industries in a single eCommerce solution:
Any B2C retailer that sells online can build and manage a marketplace  
You choose your third-party sellers and create the best environment for your customers 
Onboarding sellers is easy, and there are thousands of brands looking to expand online 
86% of consumers want more choice, and they've fallen in love with marketplaces 
The online marketplace model is the best way to capture the long tail, test new categories, and gain merchandising agility to offer hot new products in days.
B2B marketplaces are emerging across the globe. Now, 87% of B2B buyers claim they regularly buy through online marketplaces, making it the most widely used channel for business products and services—even among longstanding traditional channels for buying.  
B2B operators are creating full-service environments in which they can quickly onboard complementary products and services. This agile approach creates a more streamlined experience for customers who can 'buy how they want to buy' in any vertical.
Marketplaces are a collaboration that drive loyalties between operators and their partners

The most successful B2B marketplaces put their customers first when making strategic decisions

Operators create their own product catalogues, which sellers can use to map their offerings

Working with partners gives you access to new releases and better pricing options down the line

You don't have to disrupt your supply chain if you onboard your channel partners
Mirakl major pros and cons
Pros
The ease of integration by API, everything very well documented. The software reliability in terms of payments, orders and stocks.

Lot of features for the marketplace operator, and for the marketplace sellers

It is very scalable and easy to use.

Their client success team is also incredibly helpful in sharing best practices.

Their customer base is also impressive and very useful to learn from others.

The ease of use and smoothness to navigate through the platform. It is very easy to set up and manage multiple stores.
Cons
Lack of tailoring for the dashboard.

More options for promotions.

Seller performance tools

Order flow

Payments management in a PSD2 compliant environment

Enterprise solution is expensive
Features in Mirakl Ecommerce Platform
Lean management: create rules that govern customer service levels and seller performance to maintain control over your marketplace and brand

Tailor customer experience: leverage Mirakl's open APIs to craft your own customer experience, surfacing real-time data to create a smooth buyer journey

Multi-vendor order management: seamlessly manage with order splitting, notifications and a messaging module to monitor every buyer-seller interaction

B2B pricing strategies: close more business with bulk & unit pricing, segmented pricing, volume discounts, minimum order quantity, and quotations

Product data quality management: grow your marketplace product catalogs: handle large volumes of data from multiple sources and automate enrichment

Custom catalog segmentation: create personalized experiences with catalogs based on a specific segment, organization, or even at the buyer level

Advanced payment solutions: increase conversion with credit limits, payment terms, multiple credit cards, and unified invoicing with our payment partners

Sell professional services: complete your portfolio with value-added services. Manage providers, a catalog, and up-sell services linked to products.
5 Examples of Outstanding Mirakl Sites
shop.in.abb.com

afound.com

www.carrefour.com

kroger.com

laposte.fr
Payment Gateway UAE
Limonetik

MANGOPAY

Stripe

HiPay

Webhelp Payment Services

Worldpay
Dropshipping
Reviews and Ratings 
Average  7.9

Usability  7.5/10 

Speed  9/10 

Features  8/10 

Support  8/10 

Pricing  7/10