The global eCommerce market is breaking all previous records. According to a rough estimate by eCommerce experts, there are over 12 million eCommerce stores online.
Over one million of these are from the US and 30% of total eCommerce websites in the USA are based on Shopify.
Shopify development in UAE  is quite popular. Though the number of eCommerce sellers are not as high as in the US, Shopify remains the top choice of online businesses in the UAE.
While Shopify is quite easy to use, navigating the rapidly increasing competition on Google isn't. If you are selling high-end products, chances are you have thousands of competitors. In that case, ranking a Shopify website or offering SEO services to Shopify stores in the UAE would be a challenging task.
Ideally, you should hire SEO companies in Dubai to manage your store.
But if you are planning to launch a Shopify store in the UAE and want to know how you can optimize your Shopify website for higher ranking in the SERP, we have put down some effective Shopify SEO tips for you.
8 Tried & Tested Shopify SEO Checklist to Improve Your Shopify Store's Google Ranking 
1. Plan the site structure before you design your Shopify store
One of the primary things you need to do to create a stellar eCommerce website is to lay out a user-friendly site structure. An eCommerce website should be easy to navigate – especially when you are selling multiple products for a wide range of uses.
Decide how many pages you will have on your website. Create categories and subcategories to create a customer-centric shopping experience. 
For example, your Shopify store sells dozens of different kitchen products. If you list down all the products on a single page, it will cause clutter; customers will have to manually research the product they need.
But if you have created a dedicated page for all the variations of a single product, finding a particular utensil, cookware, or tool will be convenient for the customers.
The more organized your website's structure is, the more clarity a user will have while navigating it and accessing the product they are looking for. Ask your Shopify development company if you don't know how to create a site structure.
Ecommerce Platform UAE Guide
2. Perform detailed keyword research but don't bite off more than you can chew
One of the cardinal mistakes that lead to poor results in Shopify SEO is wrong or incomplete keyword research. Store owners and even an SEO company Shopify often pick the top keywords without checking the competition.
Also, optimizing your website for dozens of high-volume keywords at once is a long shot; you will fail 99 out of 100 times. Instead, create a list of all the relevant keywords you could find using Ahrefs, Semrush, or any other reliable keyword research tool.
Now out of all the relevant keywords, pick 5 to 10 primary keywords(the ones with higher search volume) and 15 to 20 supporting keywords and phrases searched by the users.
For now, since your Shopify store is still new, it's easier to optimize your website for a handful of keywords. And later in the future, once you have built authority, you can easily rank your Shopify website in SERP for other high-competition keywords as well.
3. Dig out the untapped content opportunities
Whether you want to rank a Shopify website or a normal business website, content is king. Producing search engine-friendly content which your audience finds useful is a surefire way to get ranked on Google.
But here's the catch, finding content opportunities in a saturated niche is a challenge. Upon analyzing the content published by your competitors you will discover that all the hot topics are already covered by your competitors.
So how do you create content that people are searching for but it's not exactly the same as published by other websites? 
Find out the potential factual errors in your competitors' content. And answer the questions they forgot to add to their blog posts. Write blog posts on the same topics but from a different angle. 
People nowadays are influenced by content that goes against conventional thinking. See how you can devise a content idea that would be intriguing for your audience and offer value to bring them closer to your brand.
4. Create high-quality product videos to improve the user engagement
According to a report by Vidyard, 84% of marketers generate leads through videos. A product video lets you catch the attention of your visitor and tell your story. 
There are millions of Shopify stores online. But only a few of them use product videos. By adding videos to your website you will stand out from the crowd and impress prospective buyers.
If you can't create videos yourself or don't know how to go about video marketing, ask your Shopify SEO agency if they have a video editor to assist you with this need.
5. Test your Shopify Website on a Mobile
As of August 2022, mobile devices account for 62.06% of total website traffic. That means if your Shopify store isn't optimized for mobile users, you will lose more than half of the traffic.
This one area needs to be taken care of by your Shopify development agency. If they didn't test your Shopify store on mobile, they probably missed out on the potential UX issues in it that mobile users would face.
From the page layout to the alignment of text, readability, visuals, and navigation, everything needs to be in its place for the user to feel comfortable while interacting with your website.
Not sure if your Shopify site is mobile-friendly or not? Drop us a line and avail free mobile SEO audit.
6. Keep optimizing your site's speed
Countless tests have been conducted to test the impact of site speed on your website's performance. Each of them had a similar outcome: the slower your website loads the more people bounce off.
Research by Google revealed that if your website takes longer than five seconds to load, 90% of the traffic will bounce back. In simple terms, they will click on your competitors' webs and may never come back to your website in the future.
If you frequently update products on your Shopify website or add new content(especially videos and images), keep checking your site's speed. It shouldn't take more than 3 seconds to load.
As a Shopify digital marketing agency in Dubai, we regularly check the page speed of our client's websites. If a website is found to be slower than Google's recommended range, our web development team optimizes the site's speed.
7. Write SEO-friendly product descriptions while keeping human desires & pain points in mind
When writing for SEO, it's easier to get tangled in the cobweb of keywords, phrases, and FAQs. But that's not how you approach writing product descriptions for a Shopify store.
As a Shopify agency housing a team of experienced copywriting experts, we know how important it is for a Shopify store to have compelling product descriptions. 
While it's important to add keywords to them, it's equally important to target human desires and pain points in those.
At the end of the day, your goal is to drive sales through organic search. When your product descriptions resonate with the audience, more people buy from you and even share your site with friends and relatives and on social media.
And these referrals and the traffic that comes from social media will give your website a boost in organic search. Therefore, make sure you have a clear buyer persona and have done customer research before writing product descriptions.
8. Create a Google Business Profile
It doesn't matter if you have a physical office or not, you should add a Google Business Profile for your Shopify store. Your Google Business Profile will boost your visibility against local queries.
Say you are selling electronic products through your Shopify store in Dubai. If your Google Business Profile is optimized for queries like "electronic products in Dubai" or "electronic products near me", your profile will send significant traffic to your store.
At the same time, you can fill in all the relevant fields of the listing to provide the visitors with as much information as possible about your prospective customers. Like working hours, the products you sell, your physical location, etc.
You can also add your primary keywords while describing your business to give your listing a boost.
Conclusion
Launching a Shopify store isn't hard. But optimizing your Shopify website is a long journey. You can't expect instant results. But, however, when you have teamed up with the best Shopify SEO services in Dubai or Shopify experts in Dubai, you can expect a faster ROI.
Make sure you have your homework done before you launch your store to make the most of your investment.
We hope you enjoyed reading Shopify tips assembled by our Shopify experts exclusively for our readers. Still, if you have any queries or need assistance in managing your Shopify store, feel free to reach out to us at any time.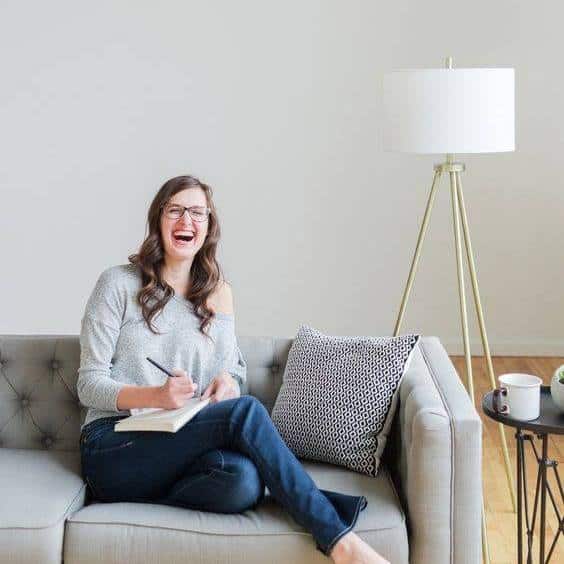 Debora John is a professional digital content creator, SEO and editor having years of experience working for many different industries and recently working in the Digital Marketing department at Digital Gravity. In her free time, She loves to watch movies, read books, and play console games.
- Debora John