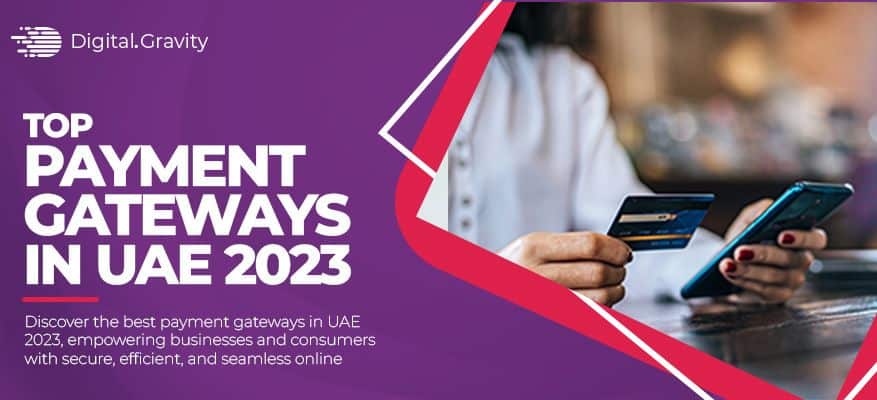 Are you ready to cater to tech-savvy consumers with a versatile and user-friendly payment gateway?
Your search ends here. In this piece, we have provided an in-depth guide to the top payment gateways in UAE 2023.
What is a Payment Gateway?
A payment gateway is a technological transaction service integrated into an e-commerce platform to collect payments online.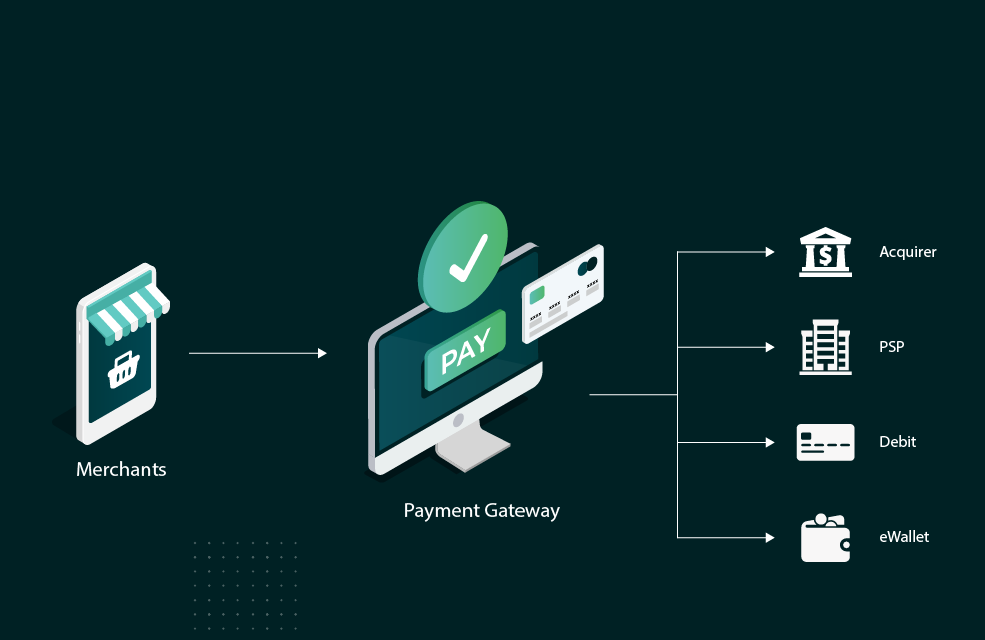 Essentially, it is a bridge between your bank and the online platform or business you are using.
Users can easily make payments by using their debit/credit cards while shopping online. Many businesses today are providing payment gateways to simplify the process of online transactions while protecting private data.
Payment gateways are secure portals that can not only be used for online payments but also shield user data so they are protected. They highly safeguard your information online so it cannot be stolen.
How Does Payment Gateway Work?
No one method works for every payment gateway. But roughly, they all work the same way.
On any online platform, when the user clicks on the checkout button, they are directed to the payment gateway to fill in their information. After the information is filled in, they are then directed to the banking page where they can authorize the transaction with a one-time password (OTP).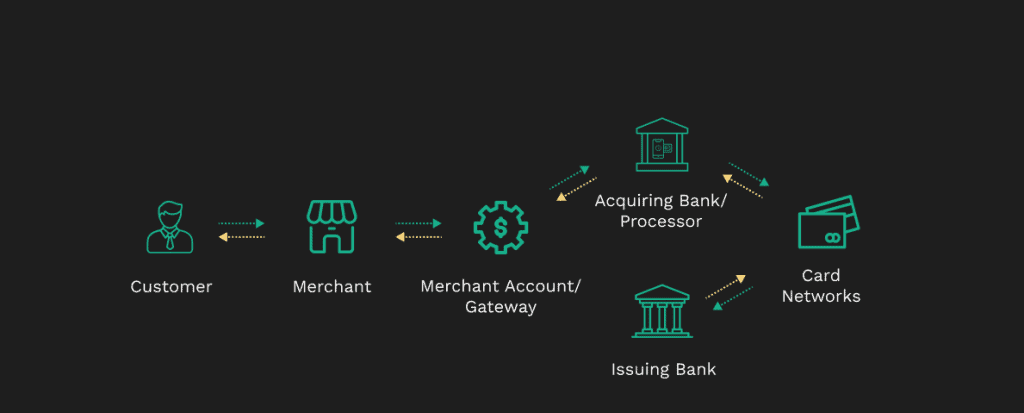 According to Statista, the second most prominent and used method of payment is digital wallets with 23% of the population in the UAE.
This shows the growing popularity of payment gateways in UAE among users due to their feasibility. That is why, there are many payment gateways available today that facilitate online transactions.
To give you a clear understanding, below we are unveiling some of the top payment gateways in UAE 2023.
Telr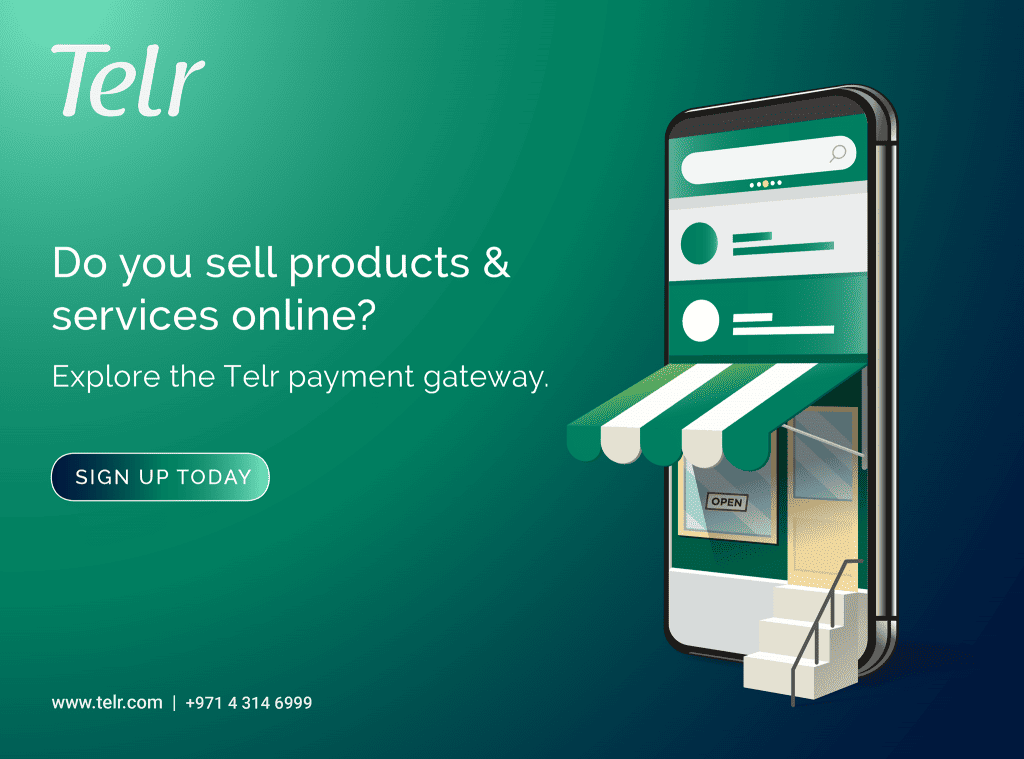 Formerly known as 'Innovative Payments' Telr is one of the best and award-winning payment gateways in the UAE. It was launched in 2014 and facilitates payments in more than 120 currencies and supports approximately 30 languages.
With no setup fees and easy to open account method, Telr provides an easy payment gateway solution to users. The e-commerce industry is facilitated by Telr with numerous options such as digital invoicing, social commerce, QR codes, Telr BNPL, etc.
As a UAE payment gateway, Telr allows users to integrate it easily into any app or website by visiting the Telr website. Supported by some popular platforms like Woocommerce, OpenCart, Shopify, Magento, and Prestashop, Telr provides several choices to e-commerce businesses.
Checkout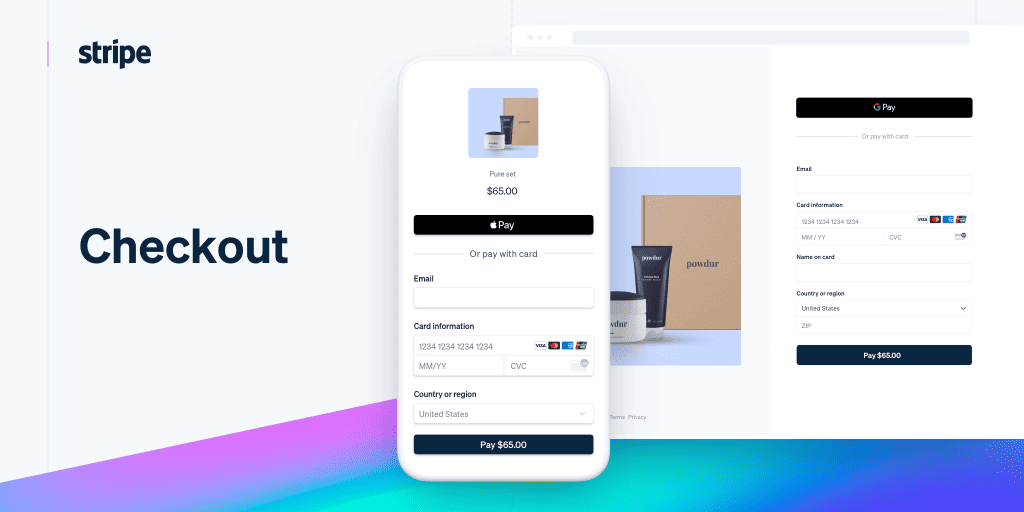 Quite popular for its smooth and seamless user experience, Checkout is surely a noteworthy mention in the list of leading payment gateways in the UAE. It provides customized solutions to different users for their distinct needs. Checkout allows more than 45 payment methods with support for over 120 e-commerce integrations.
It facilitates users with a simple setup procedure, verified payment integration methods, and ease of transactions. Due to its exceptional user experience, we can easily name it the best payment gateway in UAE.
Checkout offers 3 integration options; Checkout.js, iFrame method, and API integration. This payment gateway provides detailed insights and a transaction fee ranging from 0.75 to 2.75%, based on your business profile.
CashU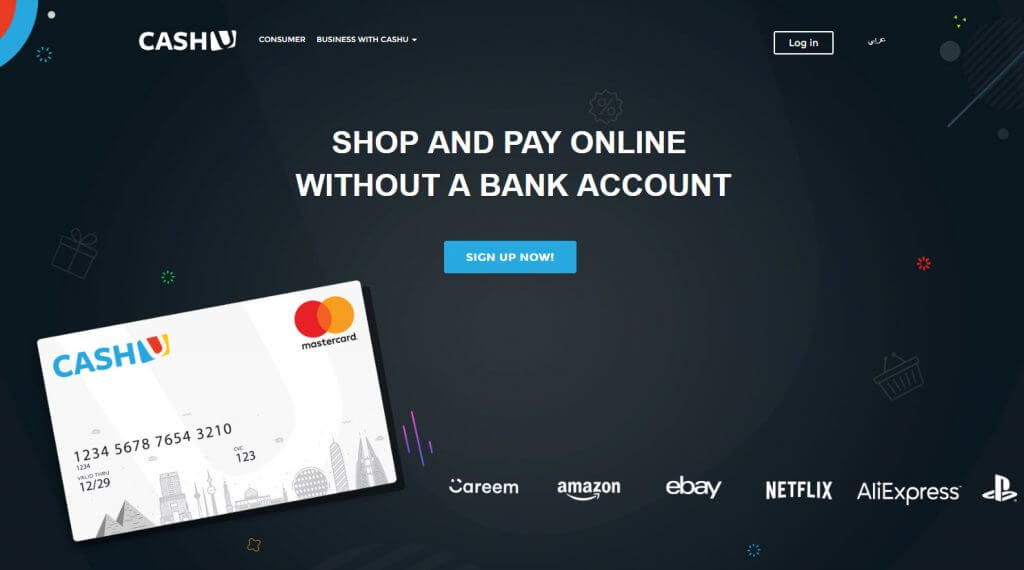 Started solely with a focus on catering to the audience in Dubai, UAE. CashU now is the most used and preferred payment gateway in UAE. This is a powerful and the safest payment gateway solution because it integrates fraud prevention AML systems.
CashU provides a pathway for customers to complete each of their transactions without the liability of a chargeback. It does not require any setup fee or a security deposit. It does however charge an annual fee fully depending on the sales volume of the business.
This UAE payment gateway is a great choice for e-commerce businesses due to its different integration options – Standard, Premier, and API.
Cybersource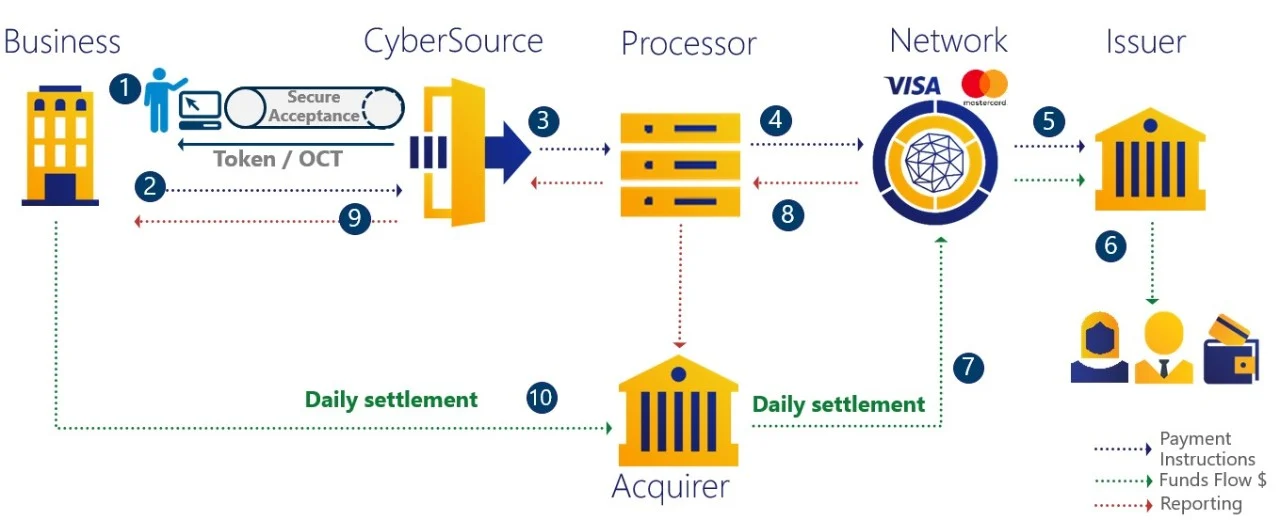 We can call Cybersource one of the best payment gateways in the UAE because it allows users online payment options across the globe. A subsidiary of the renowned international firm, VISA, it provides several payment methods to users.
Cybersource is currently operating in more than 190 countries. This UAE payment gateway supports digital payments like Apple Pay, Android Pay, and local wallets such as Alipay. Coming to the audience in UAE, especially, Apple Pay in UAE is widely used because of its effortless compatibility with Apple devices.
It was launched in 1994 so it is easily one of the first payment gateway solutions. Because of its creative and latest e-commerce features, Cybersource is the most secure payment gateway in UAE today.
CCAvenue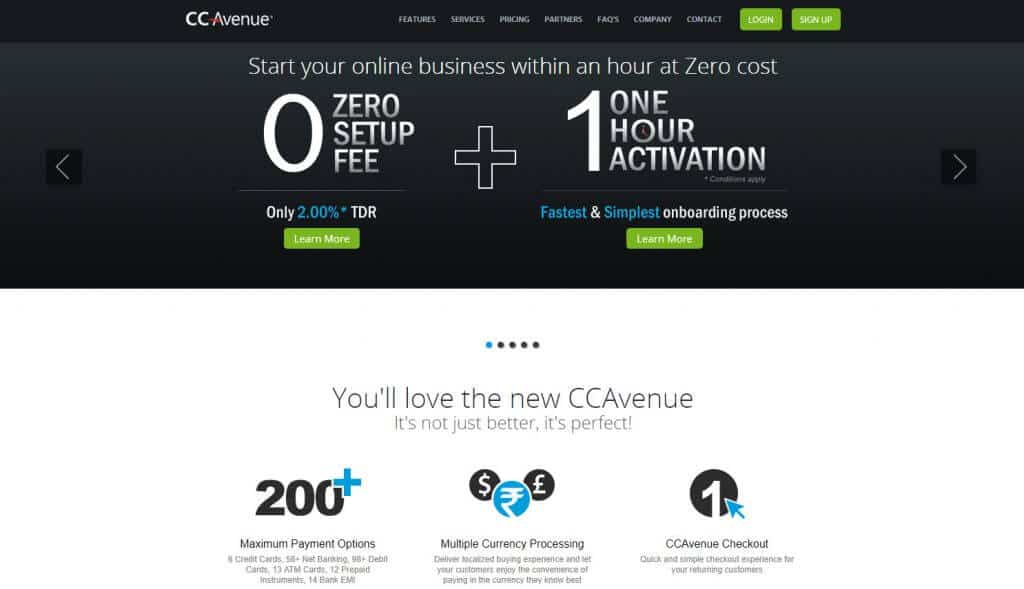 A leading payment gateway based in India, CCAvenue is a widely used platform in UAE today. It is one of the premium payment gateways in the UAE with flexible payment plans.
With no setup fees, CCAvenue charges monthly maintenance fees of approximately AED 200. This payment gateway is usually chosen by big businesses and MNCs because it charges 3% per transaction. CCAvenue is highly secure and allows customers an error-free payment process.
Because of its remarkable 24/7 customer support, CCAvenue has turned into a highly sought-out payment gateway in the UAE.
PayTabs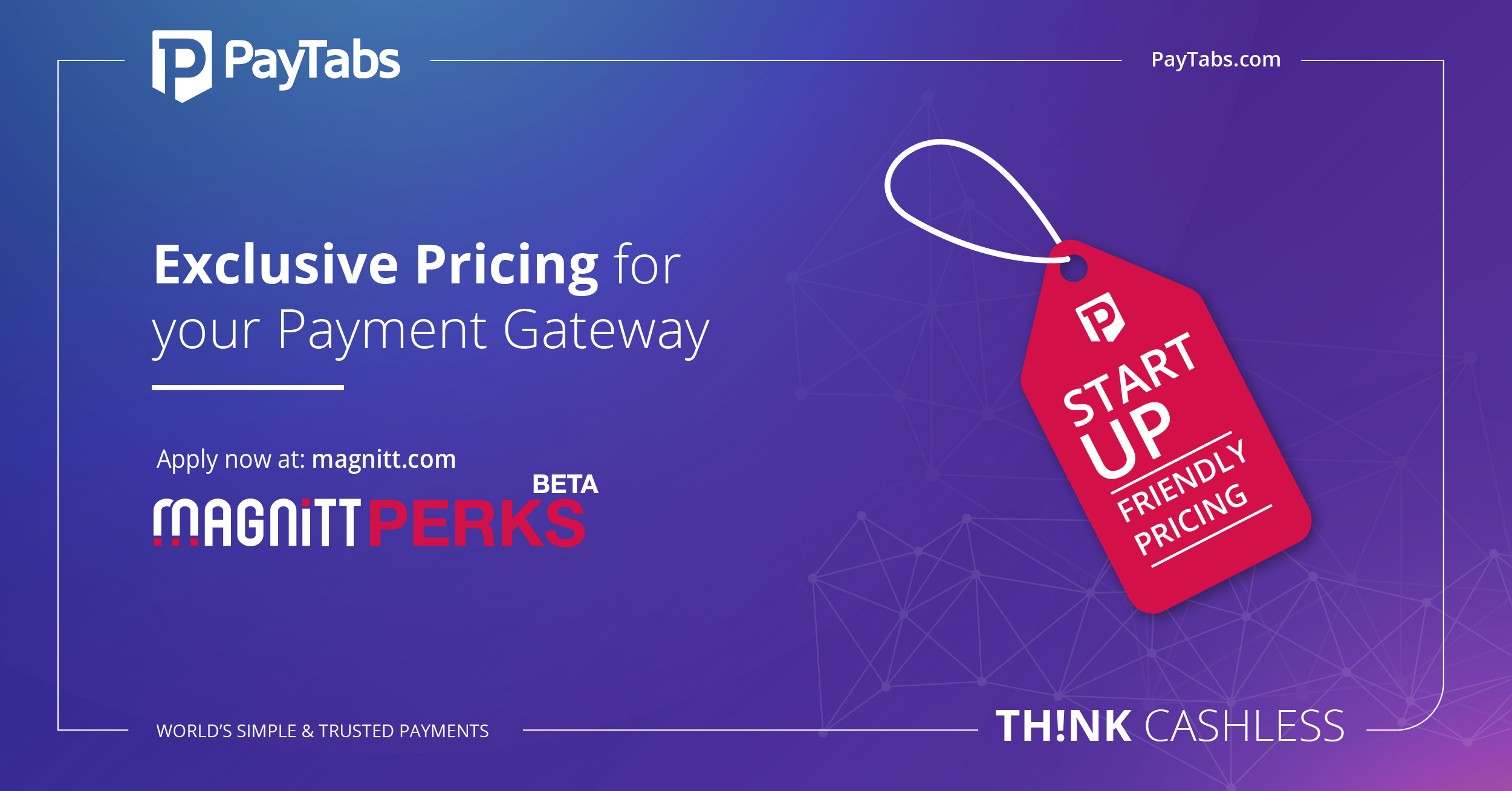 Famous for its extraordinary fraud detection and prevention technology, PayTabs caters to e-commerce businesses with powerful features. PayTabs is a popular UAE payment gateway that is extremely easy to set up and use.
Launched in 2014, PayTabs provides a secure and reliable platform for users to conduct online transactions safely. This is one of the most simple payment gateways in the UAE that is easy to integrate into any e-commerce site.
A notable feature of this payment gateway is that it creates and delivers correct invoices by using the latest and modern technological tools. PayTabs uses machine learning algorithms to detect and prevent any fraudulent activities to protect businesses from any kind of chargebacks and data breaches.
What Elements to Consider While Choosing a Payment Gateway in UAE?
While the above-mentioned are all remarkable choices for choosing payment gateways in the UAE for your e-commerce business, there are still some things that you should consider before making the decision.
Not every payment gateway will be right for your business. You should focus completely on your business needs against the services and features offered by the payment gateways and then choose one.
Below, we are mentioning some elements that you should take into consideration while choosing a payment gateway in the UAE.
When we are talking about payment gateways, the first thing that pops up in our minds is security. The private data of every user should be secure while they are conducting online transactions.
For that, you should select a payment gateway that can protect the sensitive information of your customers. The payment gateway should follow all the required security standards, especially level-1 PCI DSS compliance.
To cater to customers using different currencies, it is essential to select a payment gateway that offers support for multiple currencies. This ensures seamless transactions and convenience for a diverse range of customers. To serve a diverse audience, many payment gateways in UAE include multi-currency support.
Some payment gateways do not support digital wallets and that severely impacts the user experience of online transactions. To avoid this, you should choose a payment gateway in UAE that can securely and seamlessly support different digital wallets. Amex in UAE, Apple Pay in UAE, and PayPal in UAE are some of the notable examples of digital wallets used mostly by people in the UAE.
Payment gateways become a part of your website after integration so they should be easy to integrate and effortless to function later. Whether your website is built with WooCommerce, Shopify, WordPress, Magento, etc, the payment gateway should work well within the website. The top payment gateways in UAE provide ease of integration that helps their customers in conducting online transactions.
E-commerce businesses work primarily on providing the absolute best user experience. When you are searching for one of the best payment gateways in UAE, you should think about the complete user journey while they are using the payment gateway of your business. This way, you can guarantee customer satisfaction as well as increased sales for your business.
How Much Does it Cost to Integrate a Payment Gateway in UAE?
When we are talking about the integration of a payment gateway in Dubai, UAE, an expert e-commerce web development company in Dubai can facilitate the whole procedure for your business. Seeing the importance of payment gateways for e-commerce businesses today, you must know the cost to integrate them.
With different payment gateways, there are different integration costs. The costs depend upon various factors such as the nature of your business, development platform, payment gateway provider, etc.
Here are some cost considerations to keep in mind while choosing the best payment gateways in Dubai, UAE:
This is the initial one-time setup fee that some payment gateway providers may charge. The setup fee helps you in configuring your account and integration.
Mostly payment gateways charge a specific fee per transaction processed. This fee is usually a percentage of the transaction amount but sometimes it can also include a fixed fee per transaction. You may not know much about different types of fees. By hiring an e-commerce web development company in Dubai, you can rest assured that all your costs will be taken care of.
Some payment gateways have monthly subscription fees or maintenance fees. This fee can vary according to the features and services provided by the gateway.
If you want a payment gateway that supports multi-currency, you may have to pay an additional fee that is associated with currency conversion. By taking the aid of an e-commerce development agency, you can warrant easy currency conversion in your payment gateway.
Customization & Development Cost
You may require a payment gateway with custom integrations and additional features beyond the standard offerings. For that, you have to pay additional development costs. It also depends on the complexity of the integration and the customization required.
With the rising advancement of e-commerce businesses, payment gateways are highly in demand today. To provide you with a better understanding, we have explained some of the best payment gateways in UAE in this piece. If you are in search of payment gateways in UAE, you must hire a reliable, experienced, and trustworthy e-commerce development agency in Dubai, UAE to help your business accordingly.
FAQs
Is Google Pay available in UAE?
Google Pay was introduced in the UAE in 2018. People in the UAE can easily use Google Pay now to conduct their online transactions.
Which is the best online payment gateway in Dubai?
The best online payment gateway in Dubai without a shadow of doubt is Telr. With no setup fee, easy integration, and multi-currency support, Telr facilitates its customers in the UAE greatly.
Are payment gateways online?
A payment gateway is an online technology used by merchants to accept payments online. Payment gateways cannot work offline.
Is PayPal available in UAE?
You can use PayPal in the UAE by simply downloading the app and linking your bank account.