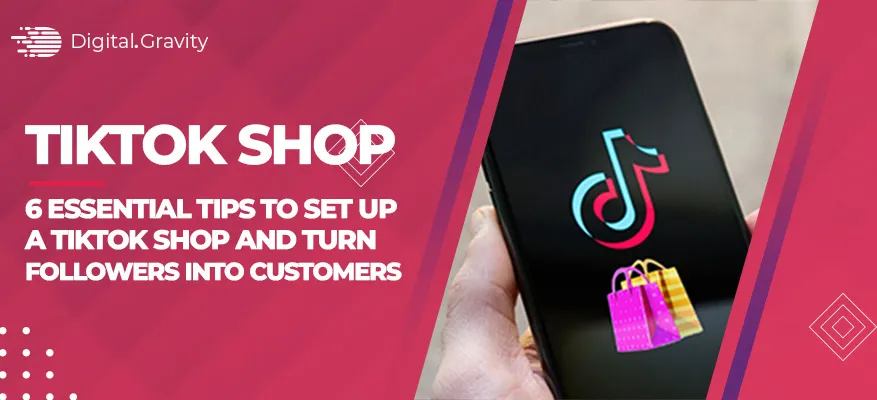 Are you using TikTok to show and sell your products directly within the TikTok app? You might be surprised that the United Arab Emirates has the third highest engagement rates on TikTok worldwide (Source: Arab News).
Before August 2021, content creators recommended products in their videos, and users headed to e-commerce stores and local shops to shop their hearts out. But the launch of TikTok Shop changed the shopping and selling on the platform. 
We will discuss what TikTok Shop is and how you can use your creativity to use this feature and begin raking in cash!
What Is A TikTok Shop?
TikTok Shop is an e-commerce feature within the platform that allows businesses, creators, and retailers to sell goods directly on TikTok via LIVEs, the product showcase tab, and in-feed videos.
TikTok shopping was there since the inception of the social media network but TikTok made it official in mid-2021 by extending its partnership with the e-commerce platform Shopify to the UAE. 
Social media marketers can now avail of this much anticipated social commerce experience which allows TikTok purchasing and smooth product exploration for consumers.
TikTok For Business: Your Ticket To Marketing Success On The Platform
If you are starting from scratch, head to the settings of your TikTok app and hit the option 'Switch to Business Account' to sign up as a business on the network from the get-go. 
Having a TikTok Business account gives to access splendid features such as royalty-free audio, TikTok analytics, etc.
Can I Use TikTok Shopping?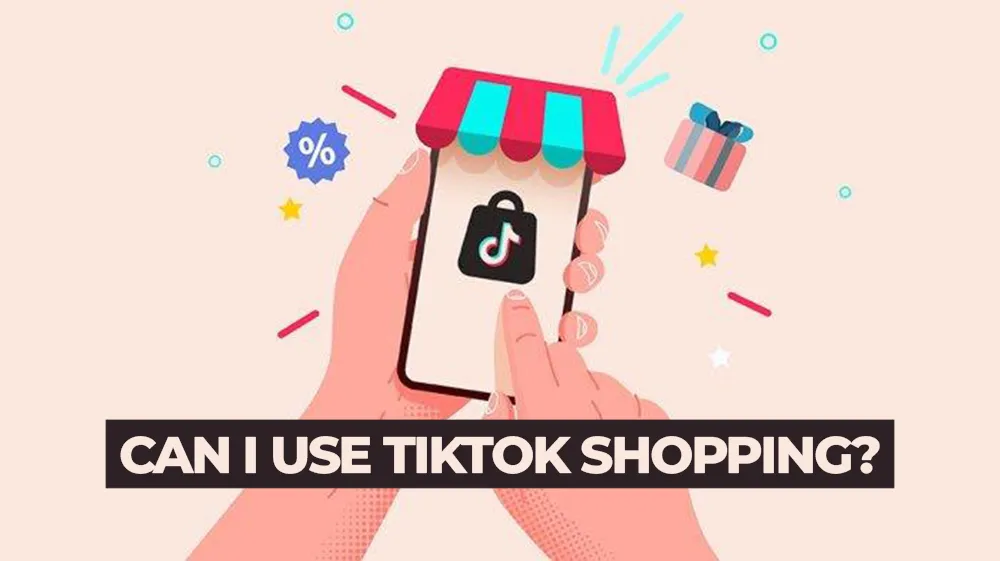 Sellers, partners, creators, and affiliates can use TikTok shopping. 
Sellers
Only users in 4 locations can use TikTok shopping as a seller — Chinese mainland, Indonesia, the UK, and Hong Kong.
They also need to provide evidence with a phone number from one of these locations, identification, and a certificate of incorporation for their business. 
Creators
Only users with a TikTok account in good standing can use TikTok shopping as a creator. They also need to:
Be 18 years old

Have more than 1000 followers

Have over 50 views on their TikTok videos in the last 28 days

Have published a TikTok video in the last 28 days
Users who fulfill all four of the above requirements can apply via the TikTok Shop Creator Application.
Partners
Users who want to be Tik Tok shop partners should have a registered company in one of these countries:
Indonesia

China

Italy

Malaysia

Vietnam

Philippines

Thailand

Singapore

UK 

Turkey
Affiliate
Users who wish to be TikTok shop affiliates must be registered Tiktok shop sellers in the following countries:
Chinese mainland

Hong Kong SAR Seller (cross-border only)

United Kingdom

Singapore

Philippines

Indonesia

Thailand

Malaysia

Vietnam
Why Is Everyone Talking About TikTok Live Shopping?
TikTok live shopping is an epic feature that allows businesses and retailers to hold live stream videos to demonstrate and sell their goods in real time. Shoppers can throw products in their TikTok shopping cart while tuning in and buying within the app.
TikTok Shop 101: Here Is How To Set Up Your Shop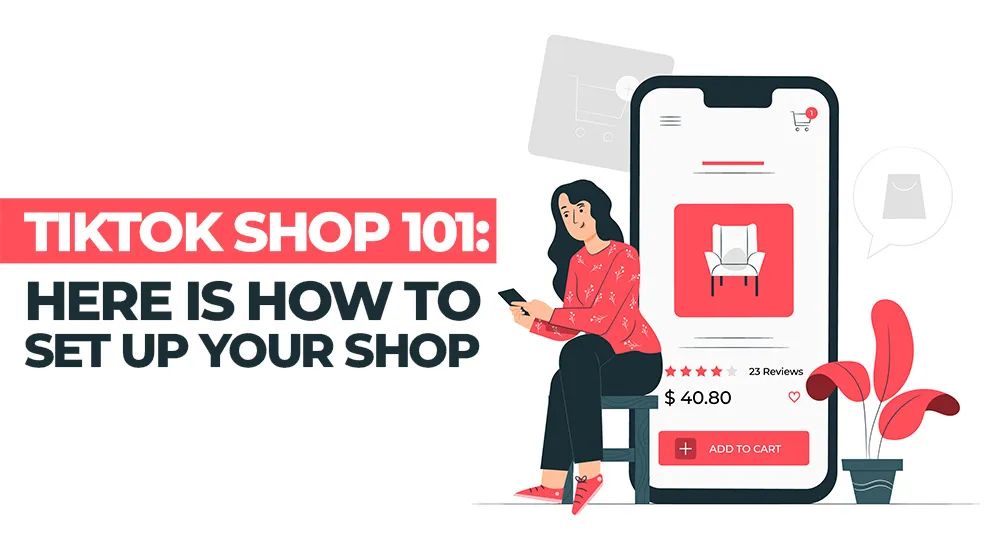 Are you a business with an audience that usually hangs out on TikTok? Then, you should sign up at the TikTok Seller Center now to kick-start your TikTok business presence.
Make A Business Account
What is the need to do so when you have a normal Tik Tok account? That user accounts can't access marketing and advertising features available to business accounts. 
Enter your profile details such as your brand name, and business bio for buyers to know you, import all required credentials and provide URLs of your online store or site.
Add Your Products
Do you want to showcase all your products or only a handful of your inventory catalog in your shop? Choose those items depending on your brand and begin adding them through TikTok Seller Center. Seller Center allows businesses to handle their product categories, promotions and orders, and affiliate partnerships.
Then, link your TikTok shop page to your Tik Tok account and bank account. And voila! You have set up your TikTok shop successfully. 
6 Essential Hacks For TikTok Sellers To Increase Sales At Their TikTok Shop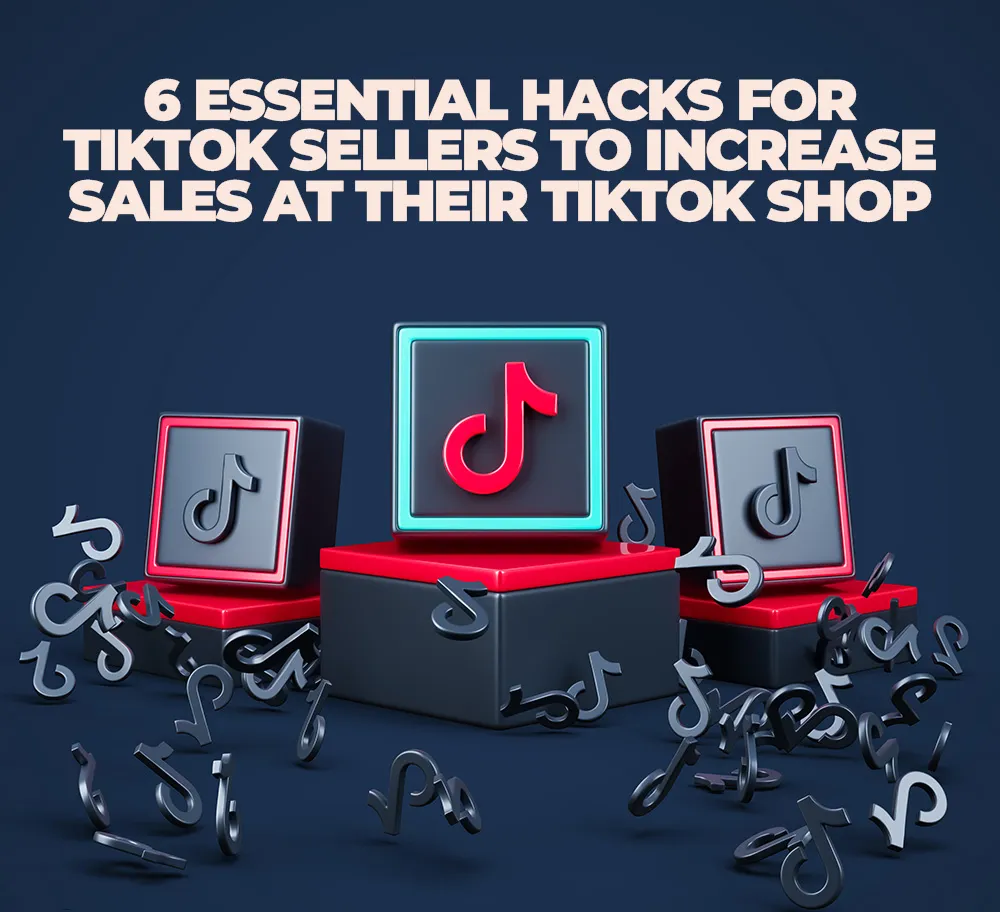 TikTok is still a relatively younger network and keeps constantly refining its Shop feature to suit sellers better. It keeps brands on their toes as a new advertising feature gets introduced. 
However, you can stick to some best practices to turn your TikTok shop followers into buyers.
1- Familiarize Yourself With Your TikTok Community
Tiktok's largest age demographic is people aged 13 to 19 followed by non-teens under 30 and then users aged 30 to 39. Your marketing team should make a strategy in mind with this demographic information about TikTok users.
But don't get disheartened if your brand has to target older people. The only thing you need to do is to specify your niche and get to know about the platform and its different follower bases. 
Suppose your product is a reading light. Then you should research using the BookTok hashtag to get hordes of posts that TikTok's avid readers have published. Your job is to mingle with the community enough to be able to take part in their discussions more organically.
2- Promote Your Products 
Promote your product passionately as nobody else is going to do it for you. This is the first thing you should do after you launch your TikTok shop. Talk about the products you sell at your Shop in your TikTok videos, mention them in your live broadcasts, and add shoutouts to your latest offerings in your bio.
Creativity has to be daring. People only notice what stands out so use your creativity to promote your products with style. 
Say no to run-of-the-mill product descriptions or boring plugs and feature only what you have with a dab of humor. 
3- Use Influencers To Get Into Your Audience's 'For You' Page
TikTok influencers spend day and night consuming TikTok posts, learning the trends and subcultures of the rather odd platform, and checking out the behaviors of their target audience.
They can better promote your product and brand on TikTok using inside jokes, and creativity that sells. TikTok is not your ordinary social media website, rather it has been nicknamed as a cultural thing.
It means people who live TiKtok as part of their lifestyle have a better chance to impress its users and sell their goods. In the sea of TikTok posts, your content can easily get drowned in the algorithm so it's crucial to find the perfect TikTok content creator for your shop. Give them creative liberty and see the magic!
4- Beautify Your Product Catalog 
Treat your TikTok storefront (the shopping tab in your profile) as the aisles in your physical store. You want to put products on shelves neatly categorized to appeal to the eyes of visitors. The same goes for your TikTok shop.
Upload product images that say out loud that they belong to a professional brand. And they must give off your brand identity and look consistent with your overall Tiktok appearance.
Keep your product titles to 34 characters by adding only the fundamental details in them and include the rest of the info in the description. Remember that you can't link to a web page in your TikTok product descriptions. 
5- Declare The Opening Of Your TikTok Shop 
Don't keep it to yourself after you set up your TikTok shop and wait for customers to get an intuition about your store on the platform. Create some videos demonstrating where your shopping tab is and how users can purchase your products.
Your marketing team should promote your TikTok shop on all other platforms you use for your brand's online presence or consider hiring a digital marketing company in Dubai to perform the job.
6- TikTok Ads Are The Torch Light Of TikTok Shops
Toss some money in TikTok advertising to tell everyone you are in the business from now onwards. TikTok has a vast audience and it is tough and time-consuming to reach your target customers organically.
Here are some of the fantastic ways in which brands are advertising themselves on TikTok: 
In-Feed Ads: These ads show directly to a visitor from time to time when they scroll down in their feed.
TopView Ads: These ads show at once as a visitor accesses the platform.
Branded Hashtag Challenges: Brands use hashtag challenges to call people to engage with their business by letting them apply particular hashtags in their videos.
Branded Effects: They are tailorable branded effects, filters, and stickers that other app consumers can add to their content.
Bottom Line
When you have a promising sales platform like TikTok, the sky's the limit. You only need intelligent minds to hand your TikTok account over to let them use their creativity to sell your products to your followers. 
You need to partner with a digital marketing agency in Dubai that knows all the ins and outs of running a TikTok Shop and selling products like hotcakes. Contact Digital Gravity to let us help your business take the elevator to TikTok success!
FAQs (Frequently Asked Questions)
1- How can my brand use user-generated content for marketing purposes on TikTok?
You can use these types of user-generated content on TikTok:
Use challenges, reviews, contests, and instructional videos

Use features like Duet and Stitch

Get content from influencers

Create a distinct hashtag for your brand

Repurpose UGC videos 

Use content generated by users in TikTok ads
2- What is FYP on TikTok?
FYP (For You Page) is the first page people see when they access the TikTok app. It displays a curated list of videos from TikTok users they may not follow but like in the eyes of the TikTok algorithm considering their history and interests on the platform.
3- Can a TikTok user refer to a product/service in their content?
Yes. TikTok users can tag products in their videos so that the audience can click it to land on a product page to know more about it. 
4- Should you do SEO for your TikTok business account?
Yes. Search for keywords your target audience uses to find your products and related content on TikTok and make videos targeting those search terms.