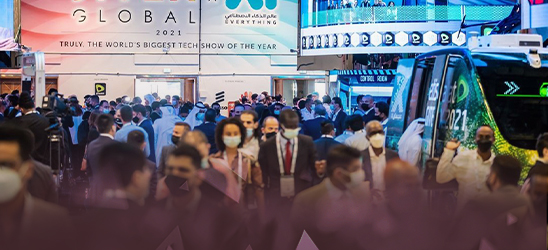 Expert Review & Key Highlights from the Technology Week
Digital technology has been on a roller-coaster ride of innovation and evolved into extraordinary beyond imagination. Today, almost everything is interconnected with digital tech which makes it all the more important to keep pace with the latest development.
Speaking of digital tech and innovation, Dubai takes the throne of being the world's most futuristic cities. It wouldn't be wrong to say that the city is born and bred out of tech itself, being the hub of all the key developments where brilliant minds from all over the world have their share.
Two Mega Events, One City
In honour to celebrate life returning to the new normal and commitment to rise even stronger in the post-pandemic world, Dubai has finally launched two of the world's biggest events where breakthroughs and unthinkable technological solutions happen every second.
None other than the much-anticipated Expo 2020, that has already been delayed following the coronavirus pandemic, and GITEX Global 2021,, both are happening now. Of the two, our interest and center of discussion here would be around GITEX as it's very much close to tech.
Features & Highlights
Adding to it is another exciting fact that the event itself is a unity of six other shows which truly unleashes the unshakeable power of technology to exist today. Core features of the event are AI, 5G, Cybersecurity, BigData, Cloud, Blockchain, Quantum Computing, Immersive Marketing, Fintech and much more.
As for leading digital agencies in Dubai to invest in super genius coders, programmers, software developers and even digital marketing gurus, GITEX Global 2021 is surely a heaven to present amazing opportunities and new windows to escalate their careers even further.
In-fact, to honor the contributions of coders and programmers, the Vice President and Prime Minister of the UAE and Ruler of Dubai; Sheikh Mohammed bin Rashid Al Maktoum has declared October 29th an official day for coders and programmers.
A Look into Code Infinity
For savvy web designers and developers in the tech world, Code Infinity at GITEX is an exclusive event that's dedicated only to promote and further level-up the remarkable skills of the developers. Let's explore further!
Workshop Sessions for Developers, Coders & Programmers
Microsoft Certified Training
Microsoft is hosting a certified training session for candidates who are keen for Azure AI Fundamentals certification. They should've basic knowledge of Machine Learning (ML) and concepts of Artificial Intelligence (AI) which is linked to Azure services. On completing the training session, participants would have gained practical demonstrative skills to implement ML and AI solutions to Azure.
The best part of the session is that it's intended for both technical and non-technical candidates for which Data Science and Software Engineering experience isn't 100% necessary. General programming and coding however are a must-have. The training session will prepare region's future force of AI Engineers, Developers and Data Scientists. Applicants are required to take and clear an exam of AI-goo.
Then there's another workshop which is a joint collaboration of Oracle, Red Bull and Honda where participants are welcomed in a beginner-friendly environment to use open-source machine learning stack as well as various dedicated Oracle Cloud platforms (ARM, Intel, GPU and AMD) for prototyping predictive algorithms.
Being open-source and a code repository from where coders can easily fetch strings to develop faster and without beginning from scratch, there're predeveloped data models that can be reused creatively to level-up videogame technology.
Important: Oracle workshop is also offering free OCI Training & Certification for which offer validity is active till December 31st, 2021
RedHat Certified Trainings
This particular training session is sure to excite software engineers in web design and development agencies in Dubai as well as worldwide as the core highlights of the session include:
RedHat Service Mesh Course
Kubernetes-Native Java

with

Quarkus Course
With so much already happening and more to discover, GITEX Global 2021 is definitely a must-visit event in Dubai, UAE. Book your tickets today and catapult your digital expertise.
Also read: Dubai Expo 2020 – A Detailed Guide to The World's Greatest Event!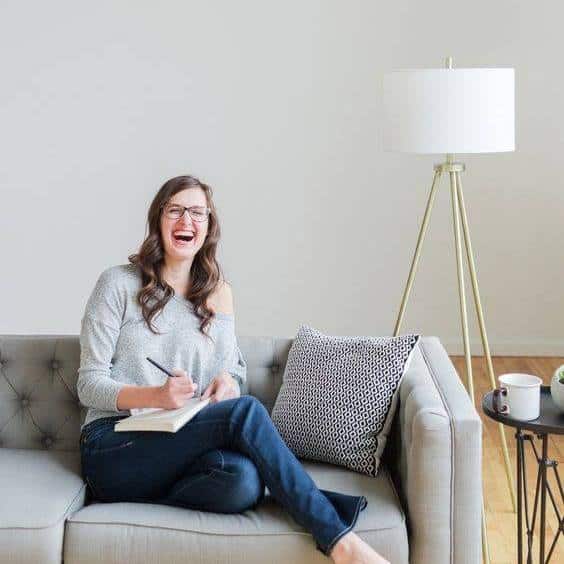 Debora John is a professional digital content creator, SEO and editor having years of experience working for many different industries and recently working in the Digital Marketing department at Digital Gravity. In her free time, She loves to watch movies, read books, and play console games.
- Debora John