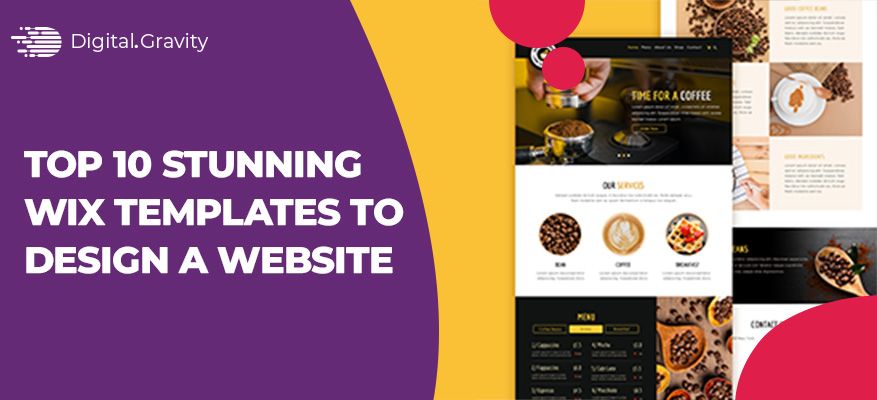 Here's a curated list of some of the most popular and free Wix templates for you to immediately start designing your own website. Choose your favourite Wix website template to design a free website and get online today.
---
Designing a website today has become easier with effective tools like Wix. Whether you want to start your own business or create a personal profile, Wix Templates can help you create your unique website.
By using the creative and innovative Wix templates, you can easily design a free website. Wix has more than 800 templates that can build your website from scratch. This website builder provides templates that are not only stunning but easy to navigate too.
Unlike any other website builder, Wix gives freedom to edit templates effortlessly and publish your site within no time.
In this piece, we are listing down 10 stunning Wix templates that you can use to design your free website.
Top 10 Stunning Wix Templates to Design A Free Website
With the wide variety of Wix templates available on Wix, you can choose any template that you like, customize it according to your requirements, and publish it.
Let's take a look at some of the stunning Wix templates:
1. Beauty Supply Store Website Template
This is one of the popular Wix templates as it provides a clean structure and layout for you to edit and customize your website. Parallax scrolling and gradient backgrounds are some of the best elements provided by this template.
Among the free Wix website templates, this template is unique and attractive and keeps the customers constantly engaged. Web design service providers mostly use this template because of its great usability.
2. Dietician Website Template
Catering to the health and fitness industry, this is one of the best Wix templates. The Dietician website template is a very clean and structured template that allows you to display your services in a structured way.
Using this template by Wix, you can allow users to book their appointments easily. Additionally, this template gives you the freedom to outline your offers to new visitors.
3. Electronics Store Website Template
The electronics store website template is also among the free Wix templates. Do not be confused with the name of this template. You can easily use this template to create any type of website you want.
This template offers a modern and fresh look that has space for detailed galleries, directive call-to-action buttons, etc. A clear search button presented in the header and integration with Wix stores makes this template quite useful for users.
A professional web design company can help you tremendously with your website development by using this unique Wix template.
4. Online Meditation Classes Website Template
Calm, peaceful, and clean – three words that explain this template. Providing a perfect template for a meditation or health and wellness website, this template is a desirable option for users.
This is easily one of the best Wix templates as it provides features of live-streamed classes, memberships online classes, etc. This template has parallax scrolling, animated elements, and transparent videos.
5. T-shirt Store Website Template
This Wix template is highly organized and modern. The T-shirt store website template has Wix Stores integration. This is one of the most popular Wix ecommerce templates in which you can edit the template according to the requirements of your store.
Filled with an attractive color palette and appealing outline, this template is a good option for your e-commerce store. You can take the help of any web design company to create your website with this template.
6. Restaurant Website Template
This Wix template is dynamic and can attract the attention of the users instantly. The Restaurant Website Template provides features such as reservations, and online orders, so customers can easily book and order online.
While there are many Wix website templates available, this template stands out from the rest due to its feasibility.
7. Personal Profile Website Template
This template is simple and elegant enough for anyone looking to start their brand. It has attractive colors and different sections for information. A blog section is also available that you can use to further attract your target audience to your website by writing about your products and services.
The Personal Profile Website Template is one of the best free Wix templates. It allows users to personalize their website and make a name for themselves.
8. Artist Portfolio Website Template
This template has an asymmetrical layout that is eye-catching for the viewers. The design makes the template personalized to the user. You can also incorporate a store in the template as it will help more in driving sales.
This is one of the creative Wix website templates that help users make a powerful website for themselves. You can flaunt your work and easily reach your target audience.
9. Business Consulting Company Website Template
A clean and sleek website template that provides many features of booking services. The 'Book Now' button is placed strategically on the homepage which can easily guide the customers to use it.
There is an 'About Us' page that you can use to describe your business in complete detail and encourage your target audience to engage with your business.
10. Travel Blog Website Template
For travel bloggers, this Wix template is a great way to start your blog. This is one of the phenomenal Wix blog templates that allows you to share your journey around the globe. You can post photos, videos, or tips and recommendations that you may have with your audience.
With this template, you are not traveling alone and you can take your audience on a journey with you.
Final Word
There is no such thing as a wrong template in Wix. With more than 800 templates, Wix offers a diverse range of templates that allow users to choose their desired template. We have listed the most unique and easy-to-use free Wix templates above that can inspire you.
FAQs
How to change the template on Wix?
You can change your Wix template by going to the Dashboard and clicking on the "Create New Site" button. You can select your desired option from there and click 'Next'. Wix Editor will open with your new template that you can start to edit.
How to find Wix templates for sale?
Wix announces different sales on national and international holidays that you can avail of to find your desired templates.
How to change the theme on Wix?
To change the theme on Wix, you need to click the 'Site Design' of the Editor. Hover over 'Color and Text Theme' and click the 'Customize' button. You can select any theme from the list and customize it according to your requirements.
Is Shopify better than Wix?
Wix is comparatively better than Shopify for small businesses due to its user-friendliness and easy navigation.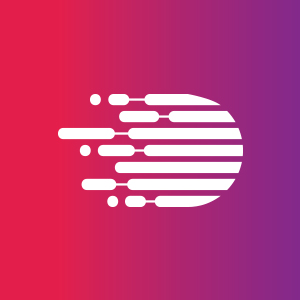 We are a digital agency has experience working with top notch clients. We provide web designs, web application, mobile application and all digital marketing services. We work with individual clients and also agencies.
- admin