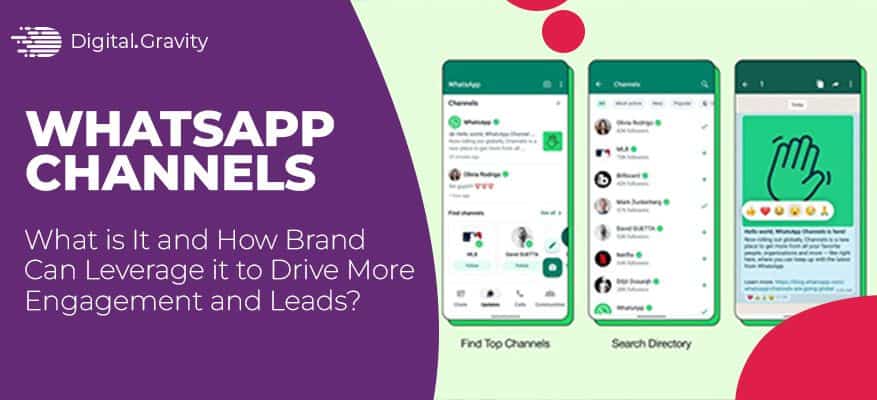 WhatsApp isn't just another messaging app; it is actually part of a larger social media ecosystem. With more than 2.78 billion active users, it has turned into a powerful virtual network platform for businesses, celebrities, and individuals. The platform's global outreach, ability to share rich media files, real-time messaging, and live chat functionalities, coupled with robust security and privacy protocols, have turned it into an ideal marketing tool for businesses globally.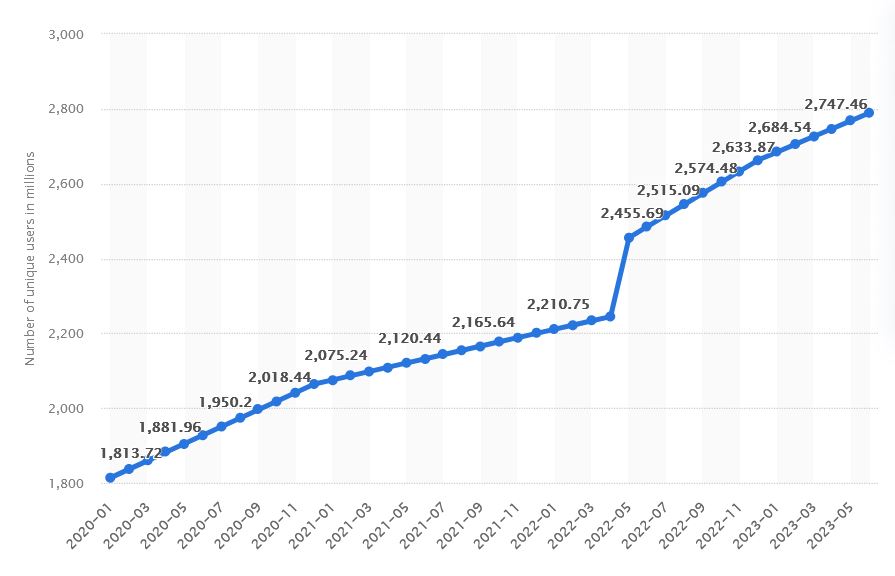 In a bid to enhance the overall user experience, Meta frequently updates, adds new features, and makes security fixes to the app. In a recent ground-breaking move, the platform, after initially launching a new feature called WhatsApp Channels in Colombia and Singapore in June 2023, has now announced the global rollout of WhatsApp channels. The new one was broken by Meta's CEO, Mark Zuckerberg. Zuckerberg announced the global launch of this new feature via his personal WhatsApp channel. Zuckerberg stated that,
"Excited to introduce you all to WhatsApp Channels, a new private way for you to get updates from people and organizations you follow. I'm starting this channel to share Meta news and updates".
This new feature would actually instigate a new method for people to receive updates from their favourite influencers, thought leaders, celebrities, and firms. In this blog, we intend to cover this newly launched feature by Meta, its functionalities, and, most importantly, how brands can leverage this new feature to drive more engagement and generate more leads.
What Are WhatsApp Channels?
WhatsApp isn't just an application for chatting with friends and family anymore. Get informational, on-trend, and relevant updates directly on WhatsApp by simply following the WhatsApp channels of brands and businesses you are interested in. Through this, you can get texts, images, videos, and links to information from them.
Updates are usually shown on separate tabs of the application, away from your chats and calls. However, some of the features of WhatsApp channels are similar to the chats, but instead of conversations the channel updates are a one-way broadcast.
Potential followers do not have access to reply to the updates or send messages directly to the admins. They can only show interest by either voting on polls or adding emoticon reactions to the updates of channels.
To know more about the features and functionalities of the new WhatsApp Channels, watch this short video from Meta.
How Do WhatsApp Channels Work?
Have you ever seen Telegram channels or Instagram broadcast channels? Well the same way, users of WhatsApp can follow the influencers, content creators, and brands on WhatsApp channels to get the latest updates. Users can see the channels and status updates, and the grouping of both will give more visibility to the status changes.
In addition to this, there is a searchable directory from where users can find the channels they want to follow. Let's say you can search for entertainment, sports, as well as local and international organizations.
You can also have access to WhatsApp channels through invitation links that can be shared easily in chats, e-mails, and all other online platforms. However, the channel history will not be saved for more than 30 days, and the administrator has an absolute right to ban screenshots and forwarding messages from their channel.
How Can I Create a WhatsApp Channel?
It is feasible for private users as well as businesses to create a WhatsApp Channel. Private users and influencers can make use of their normal WhatsApp application for this. On the other hand, businesses need to make use of their WhatsApp business application.
Whether you have iOS or Android, WhatsApp channels can be easily created on any smartphone device. You just need to ensure that your application is updated to the latest version.
Follow these simple steps to create your own WhatsApp Channel in less than a minute.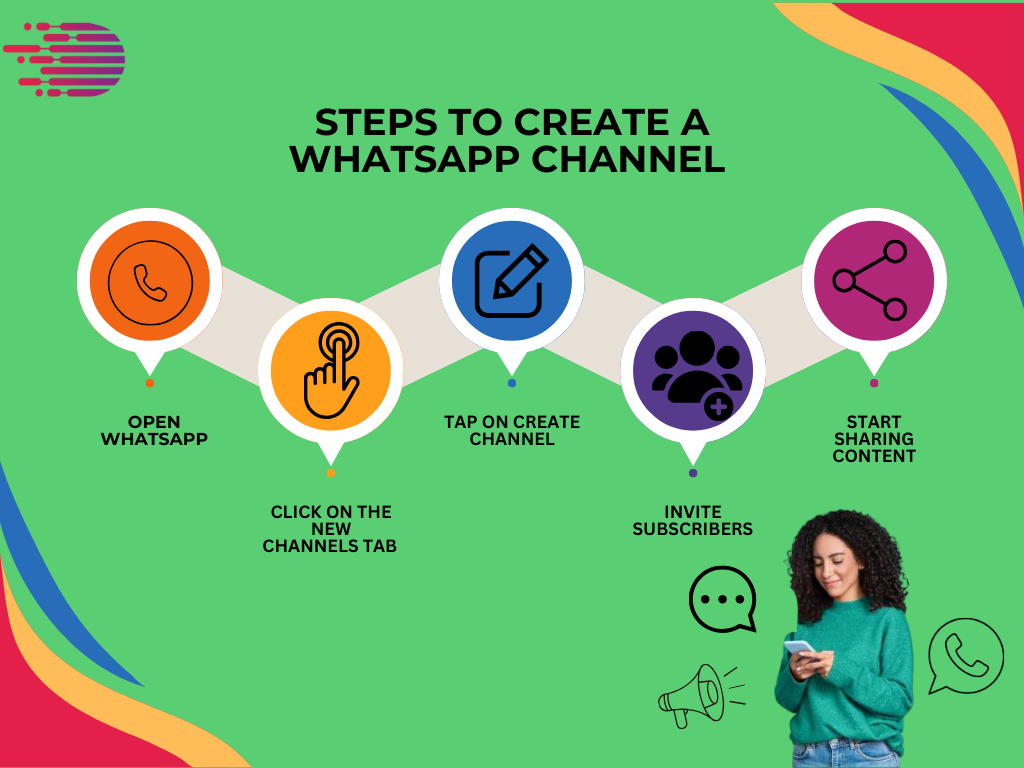 How Brands Can Make Use Of WhatsApp Channels To Drive More Engagement And Leads?
WhatsApp channels' vast dealings and active user space have opened up a plethora of opportunities for brands looking for ways to achieve recognition.
By incorporating WhatsApp integration services, brands can engage, explore, and interact with their target audience, while letting them know more about the business.
Create A WhatsApp Business Account
This is one of the easiest yet most convenient ways for brands to create their professional presence on WhatsApp, display all the relevant information about the business, and have access to useful features like automated messages, quick replies, labels, and analytics.
Use a WhatsApp Business API
This is a paid yet great option for large-scale businesses that are willing to incorporate WhatsApp with their already-existing systems and platforms like customer relationship management, content management systems, and e-commerce. It allows potential brands to reach their target audience by sending notifications, confirmations, and other transactional messages.
Launch WhatsApp Marketing Campaigns
This involves coming up with engaging content to send the customers who have given their permission to receive marketing messages from the brand. There is a high likelihood that the content might include promotions, discounts, offers, contests, surveys, quizzes, polls, tips, testimonials, stories etc.
Provide Customer Support Via WhatsApp
This is an easy and budget-friendly way for brands to offer phenomenal 24/7 customer service and support through multiple agents who are using a shared inbox and centralized dashboard.
WhatsApp business solutions help all brands resolve the issues of customers faster, answer queries, collect feedback instantly, and increase customer satisfaction and loyalty.
The Privacy Policy Criteria of the New WhatsApp Channels
Privacy is an utmost concern for all. So, when it comes to using WhatsApp channels followers are unable to see other followers who are following a similar channel and neither interaction with the channel's content is visible to them. Name phone number, and profile picture are not accessible either.
Whereas channel admins might be able to see your profile photo, images, and votes depending on the settings. However, admins cannot see the details of your profile until and unless you have saved their number.
For regular updates related to WhatsApp Channels visit our Supplemental Privacy Policy page.
Final Word
This is just the beginning of WhatsApp channels. More and more features will be added to expand the channels. However, it is entirely based on the feedback users give on these channels. If you want to hear more about WhatsApp channels, get in touch with Digital Gravity – the best Digital Marketing Agency in Dubai. We'll keep you updated on the latest developments and news from the Meta team.