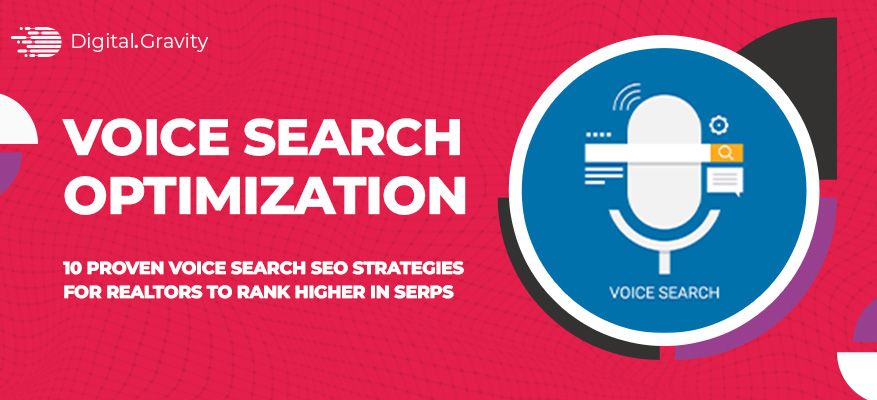 What would you prefer if you are given the choice between one easy and one difficult task? If you are anything like us, the answer would be the easy one.
Why? Human beings tend to look for comfort. Though we are intelligent beings, our brains need a lot of energy to do even simpler tasks like typing a search query on Google.
Few people might know that we speak three times faster than we write on digital devices. Netizens often complain of communication fatigue, because they use communication tools at work and in their personal lives.
Voice commands and short audio also save us time. EMarketer predicted that more than 50% of all mobile phone users in the USA would utilize a voice assistant once a month at a minimum by 2022.
Nowadays, mobile phone users prefer services that offer omnichannel options for communication. Text-to-Speech technology is an emerging technology that has found its use in the Fintech marketing sector.
This piece will outline the many ways in which Fintech companies are using text-to-speech technology for marketing purposes.
What is the Meaning of TTS or Text-to-Speech Technology?
TTS or read-aloud technology is a form of assistive program that reads written content aloud on digital devices. Text-to-Speech technology picks words from your laptop/desktop and turns them into a synthesized voice that you can hear via headphones or speakers.
Technology has become pretty advanced, especially after the advent of artificial intelligence. Voice assistants are communicational promotional tools developed to aid companies in optimizing conversations utilizing NLP (natural language processing) and speech identification features.
Why do Fintech Companies Turn to Voice-Based Technologies?
Finance is a sector that people consider to be ossified and snowed under paperwork. But now this sector is attempting to adapt to voice-based tools as a communication channel.
KPMG found that global fintech investment was worth 26.5 billion dollars in the first 6 months of 2020. Speech and voice technologies have a significant contribution to these payments.
Here are the figures to support this statement:
According to FSS, 3.25 billion voice assistant tools were used in 2019 around the world. And the report expects this figure to rise to about 8 billion dollars by the end of 2023.
According to Google, voice comprises 20% of all searches. And 18 million users have enquired about the way voice payment functions in the US.
In another survey, conducted by Pew Research, 54% of people who use voice assistants said they access them at least once a day. 75% of iPhone users have used Siri, and 63% of Android consumers have accessed Google Assistant by early 2020.
You can see that speech and voice assistants are two different tools. Let's understand the difference:
Speech Recognition Technology
Speech recognition technology is designed to understand what the customer says. The software evaluates dialect, language, speed, and other elements. It aids in developing AI-powered voice chatbots. That's how the software comprehends the query and offers an appropriate response.
Voice Recognition Technology
Voice identification technology is designed to identify the voice. Gender, intonations, speed, timbre, and other specific voice qualities work like a fingerprint. These tools can recognize sentiment and help to combat privacy and security concerns.
Ways in Which Voice AI Technology is Taking the Fintech World by Storm?
Automated Voicebots
Automated voice bots are helping in fintech marketing in a variety of ways
Customer Support
Good customer support does your marketing without you saying anything. Voice bots provide fast and effective customer assistance helping fintech startups show themselves as brands that care about their clients.
A bot instantly responds to a user query in comparison with a salesman who might take time to answer them one by one. They also free your marketing and sales team to spend time on other marketing efforts.
Account Management
Automated voice bots also help consumers handle their accounts. They help in checking balances, transferring money, or reviewing transactions. It is easier than signing into a site/app.
Fraud Prevention
Fintech businesses use voice bots to aid in detecting scams. By assessing the users' speech and voice patterns, bots detect prospective scammy practices and notify the organization's security squad.
Investment Suggestions
Some agencies advise their customers on how to invest safely and profitably via voice bots. People can ask queries about investment approaches, and stocks, and get tailored advice depending on their financial objectives and risk tolerance.
Loan Applications
Companies allow their users to apply for a loan using voice bots. They can get a loan approved instantly after responding to a bunch of questions pre-programmed in the bot's memory.
Speech Analysis
Analyzing Customer's Voice
Businesses need to know what is running in their buyers' minds to tweak their marketing strategies. However, it's near impossible or very time-consuming to talk to a variety of customers and find what's bothering them and what they prefer in products/services.
Speech analysis technology helps to evaluate buyer reviews and emotions from customer support communications, phone calls, and other audio clips.
Personalizing Marketing Approaches
Modern-day marketing is all about personalization. And speech identification helps fintech organizations personalize advertising content according to an individual's accent, tone of voice, and other speech patterns. For instance, if someone talks softly, the business can direct a more approachable and gentle marketing message toward them.
Advertising through Speech Recognition
Like the use case above, fintech agencies use speech identification to create personalized ads depending on customers' browsing.
Analyzing Emotions on Social Media
Fintech businesses track social media chats and assess sentiment using speech recognition technology. This data allows them to figure out their brand's perception in the eyes of their audiences and find opportunities to interact with them.
Voice Biometric
Voice biometric or voiceprint biometrics is a form of biometric validation that utilizes a person's distinct voice traits to recognize their identity. Fintech companies are not commonly employing voice biometric tools for advertising as they are currently used for security and authentication.
With that being said, voice biometric tools may find their use in finance marketing in these ways in the future:
User Experience
By ensuring customer security, voice biometric programs indirectly boost your marketing efforts. When customers can get themselves identified with their voice, it will also reduce friction and save them time, resulting in higher satisfaction.
Bespoke Marketing
Fintech agencies can use voice biometric software to customize their promotional messages to a person based on their unique voiceprint. It would help them create a marketing message that matches a person's communication style and preferences.
Brand Identity
Fintech businesses could add their brand's voiceprint into their promotional content to develop a distinct brand experience for their target audience. It could help people easily recognize and recall their brand.
TTS Technology Makes Voice Automation Available in Different Languages
AI-driven end-to-end voice automation supplies various solutions in fintech operations like multilingual TTS technology. It can help fintech companies remove the language barrier when engaging with users who speak languages other than English.
Voice bots can make automated calls to clients in their preferred language because it is the most efficient method to notify users about their payments, dues, EMIs, etc.
Increased Sales
Customer support is not just meant to listen to customers' complaints. It offers an opportunity to make a sale. Each customer interaction can be converted into a sale and in this case, you don't even need to contact customers.
The issue is that customer support and sales teams are usually separated. Customer assistance workers want to respond to as many phone calls a day as possible since the daily number of calls is one of their KPIs.
Here conversational AI technology comes into the picture. Firstly, a voice bot does the heavy lifting for the call center by taking care of the most common queries, such as what to do if you forget your PIN code.
Secondly, the voice assistant tool can provide related services like an e-card that you can't lose or a bank application. And it can furnish discounts and offers to clients for special occasions.
Provides Data
Artificial intelligence and machine learning technologies run the process of robotic automation, and information fuels them. Fintech companies can keep upgrading voice assistants by evaluating multiple conversations with customers and their feedback.
For instance, a first-time user contacts your bank to open an account, and the voice tool identifies the accent quickly. Then, it may speak slower or talk in the person's first language.
It is hard to do for a human customer support professional. But bots can unbiasedly analyze a customer's sentiments during a chat to figure out what is their concern and how it can be solved.
Decreased Expenses
A 2018 IBM research says that companies spend over 13 trillion dollars on client support calls, and more than fifty percent of them stay unresolved.
The other challenge is massive worker turnover. The average turnover rate of a customer support center is 30 to 45%. Workers who are younger than 34 years old typically remain for only one year.
It shows that call centers take a good chunk of the budget, but you can't overlook them. Voice robotic assistance offers a great solution. Research by Autonomous says banks might reduce their service call expenses by 20 percent by applying voice assistance tools and AI chat only.
Final Word
The integration of AI-driven text-to-speech tools is revolutionizing the fintech marketing arena in various ways. In conclusion, the capability to turn text into human speech has made creating valuable and interactive marketing content easier and provides a more accessible and personalized customer experience.
Financial organizations are increasingly adopting AI-driven voice automation technology, which can enhance client satisfaction, decrease functional expenses, and help them stay ahead of the curve.
We may see more creative applications of TTS technology as the tech world never stops evolving. We can hope that those innovations will improve the experience of fintech customers.
FAQs
1- What is text-to-speech software?
TTS software is a form of technology that converts written material into synthesized speech.
2- How does text-to-speech software work?
Text-to-speech software uses sophisticated algorithms and artificial intelligence to assess and interpret text and then generates audio in a human voice.
3- How does text-to-speech technology aid in fintech marketing?
Text-to-speech technology aids in fintech marketing by offering personalized customer experiences, accessibility, audio output in multiple languages, and a reduction in budget.
4- What do you mean by text-to-speech messaging?
Text-to-speech messaging is a kind of messaging program that enables people to send text messages, which are automatically changed into audio outputs when the recipient gets them.