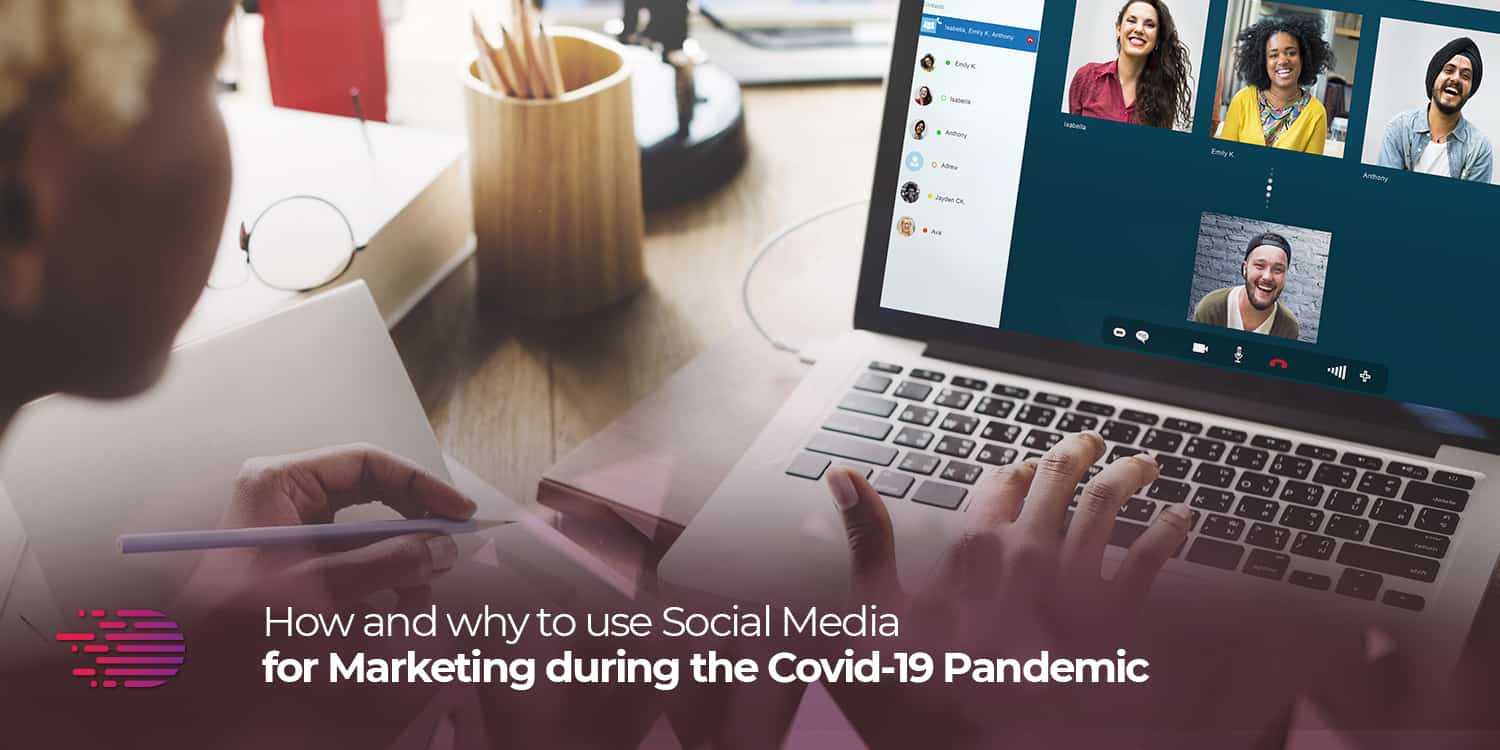 A global pandemic is every businessman's nightmare! People are locked inside their homes, living in fear that they might catch the deadly Covid-19. It has not only put a stop to global economic activity but, the world is under crisis as the businesses and industries are coming to a grinding halt. Multiple agencies including various marketing agencies in Dubai are keeping a close eye on the methods that can be employed to keep the financial market balanced and stable. Regardless of the blow that the economy has faced due to the coronavirus outbreak, there is still hope lurking for the businesses in these worrisome times. Marketers might emerge as the saviours of many drowning industries. 
CORONAVIRUS AND ITS IMPACT ON BUSINESSES
Coronavirus is a highly infectious disease, for which the treatment still does not exist. The symptoms of coronavirus range from mild to severe, normally include dry cough, fever and lethargy. When the common symptoms worsen, they can lead to shortness of breath, body ache and pain, sore throat, diarrhoea and nausea. People who are old or already have certain health anomalies are more at risk of catching the coronavirus should they come in contact with the contaminant. Although a cure does not exist for coronavirus, experts are advising people to stay quarantined for some time. The government in numerous countries have also started implementing a strict lockdown. 
Because of the worldwide lockdown, businesses are underperforming with their market value being decreased rapidly. Traditional marketing is of little help as people are reluctant in purchasing newspapers, magazines and other promotional material. For the same reason, flyers and leaflets are not being distributed, people are unable to see new posters, billboards and other forms of display advertisements. However, not all is lost as digital marketing can play a vital role in improving product sales while helping businesses in restoring their quality services. Social media specifically can be used as a great asset for promoting your brand during these uncertain times.
WHY USE SOCIAL MEDIA CHANNELS TO MARKET YOUR BUSINESS
If your products are available in the market yet the sales are slow, you can always revive your business by coming up with innovative ways to deliver your products and services to the right consumers. As millions of people across the world are in quarantine, they have plenty of time to browse on the internet, scroll through social media, watch advertisements, play games and so much more. Therefore, this is the best time to use social media marketing for promoting your product. People are growing tired of watching the morbid and depressing news all day long related to the pandemic outbreak and your creative product promotion campaign may be the distraction they've been waiting for.
ENGAGE CLIENTS THROUGH MINI GAMES
Offering branded mini-games through social media platforms is a great way to interact with your customers and clients. They do not necessarily have to be over-grand; anything that they can easily play on mobile phone with a simple and easy installation process is surely too interesting and engaging. People are eagerly looking out for activities to utilise their time in the best possible way without overstressing, including family activities. By offering mini-games, you will raise more awareness to the people about your brand as well as ensure your loyal customers and clients that you, as a business, are active even during the pandemic crisis. Your online presence will further encourage them to participate even more with your offerings and consider purchasing.
MOTIVATE CREATIVE CLIENTS THROUGH SOCIAL MEDIA PLATFORMS
You can offer many incentives such as a free ticket to a certain place which they can go to once the pandemic ends. You can also offer discounts or vouchers to the winners of the competition that your brand is offering through social media platforms.
Engaging your clients through a branded competition where you ask your clients to send their entries to show that you care. Doing so will reinforce their trust in your brand and represent your brand above than average business. Sparking up the creativity, your clients would certainly appreciate a little spotlight from your side as their entries are featured on your social media page. They would definitely want to show it off to everyone which would further raise the bar for your brand, giving competitors a fierce target.
SPONSORING CAMPAIGNS
Because of the coronavirus outbreak, countless people are suffering from a harsh blow on their finances. They are unable to make a living to properly care and raise their families. Fortunately, humanity did not go completely blind as numerous campaigns worldwide have been successful in helping people who're most in need.
As your brand joins a campaign that's more focused on the overall betterment of the society, the safety of people and environment-friendly, people will certainly want to put their loyalty and trust. Even if your company is unable to fund the campaign, you can share achievements through your social media platform using hashtags as more people will come to know about your brand and the campaign.
Other than that, you can also put up safety measures with attractive graphics on your social media page, that are necessary for everyone to take during these times. People will definitely share to bring awareness to their friends and family. It'll further raise brand awareness, allowing the audience to know more about your product and services.
OFFER VOUCHERS AND COUPON CODES
Everyone loves discounts! You can make your clients happy by offering discounted prices on your products via social media marketing. To avail discounts, you can come up with a legal condition or a procedure that can be anything from a newsletter subscription to like and share brand posters so on. This will increase brand awareness whereas people would not be affected by any of your service offerings unlike other businesses under these stressful conditions. For example, many ecommerce businesses are seeing a surge in the rates of online purchasing, eventually leading to delayed deliveries and thus unhappy customers. By offering discounted prices or free shipping, your clients will be less affected by your inefficiency as long as they are satisfied with the product quality delivery.
ENTERTAIN YOUR LOYAL CUSTOMERS
Create funny or educational videos that promote your brand which is a great way to interact with your customers and win their interest. People are looking out for ways to kill their boredom, by providing them entertainment options such as pictures, stories, audio-visuals and more, they can enjoy and your brand will be responsible for that. They might further want to share the entertaining content which increases brand awareness and strengthens customer loyalty.
Your brand will be called and remembered in a positive way which increases traffic to your website and apps like. Your product purchase will increase and your marketing strategy will shine which will surely recover the loss you might have incurred so far during the lockdown.
OFFER INCENTIVES
You must be experimenting with as many marketing strategies as possible through social media. The good news is that there are multiple strategies so your chances of lead generation are greater. As lockdown is getting stricter, it does not mean that your business will go completely bankrupt. There is always hope for your business and the loyalty of your customers should never be questioned. To keep their interests and motivation, keep offering incentives which is a great way to generate leads.
Offering programs that include client participation will increase customer activity. A few lucky winners can be rewarded once the quarantine ends.
CONCLUSION
The coronavirus has put a lot of businesses at risk. The stock markets are falling apart and consumer rates are decreasing drastically. But it definitely does not mean that every business becomes dormant. Even during these days, we are noticing a gradual rise in the competition between brands, more than ever at a certain point. A creative marketing strategy is only a single step towards regaining your way to a successful business. Social media channels are effective for brand marketing as more people are spending time on digital platforms. By using social media as a marketing tool your business would not suffer a single loss in the upcoming future.