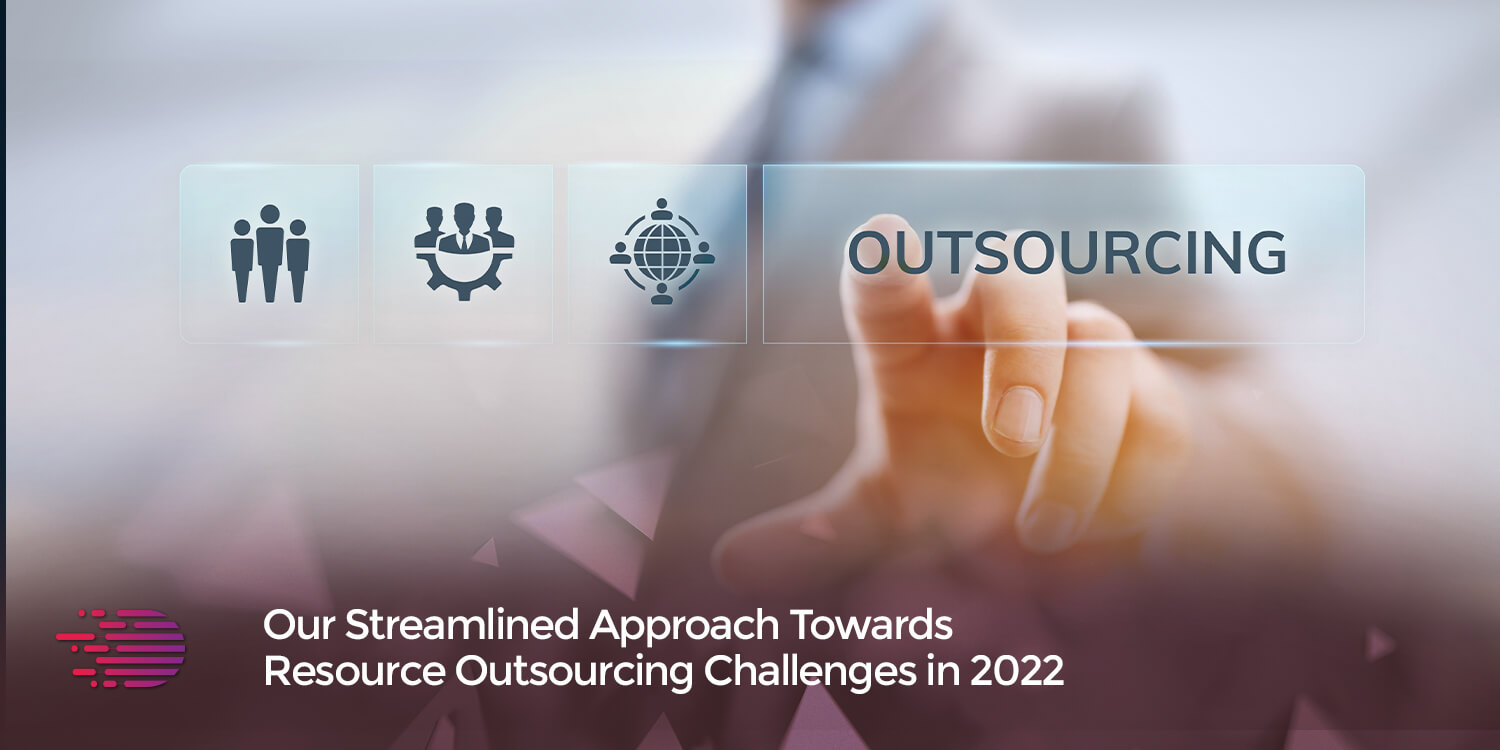 Imagine getting instant access to the top talent in the IT industry without having to screen thousands of candidates. "Is it even possible?" you may ask. 
Resource outsourcing has made it possible to hire the best talent on the go.  
According to Avasant Research's IT Outsourcing Statistics, report, more than 60% of tech companies outsource at least a part of their application development.
Moreover, outsourcing projects can reduce a company's expenses by 20–30%.
Whether you are a start-up, an established IT company, or on the hunt for the best software talent for your business projects, outsourcing the hiring and management of resources saves you a lot of time and money.
While clients reap several benefits of resource outsourcing, behind the doors, the companies providing this service are facing new challenges.
From never-ending innovation in the software development industry to the impact of COVID-19 on it, and of course we expect more competition in 2022, new challenges continue to surface.

Digital Gravity the Best Partner to Help You Outsourcing
Our honesty, transparency, and several years of experience that enables us to catch the best talent for your business sets us apart. Whether you are hiring for a one-time project or for a year-long contract, our recruiters find the best IT resources in Dubai for you.
Here's what we bring at the table for our clients:

A worldwide network of talented IT resources

A one-stop shop to hire web developers, mobile app developers, digital marketers, and project managers in Dubai

T

he flexibility to hire remote resources at the most affordable hourly rates without compromising the quality of work

Seamless communication with the resource and tracking work progress to ensure maximum profitability

Resources that are available to work and communicate according to your time zone.

Urgent hiring – ask now and we'll send CVs of all suitable candidates within a day!
Emerging Resource Outsourcing Challenges & How Our Recruiters Deal With Them
For headhunters, besides recruiting and managing resources, creating a strategy to stay ahead of the competitors will be a pressing problem in the year to follow.
 Let's give you a peek into day-to-day operations of our hiring managers, the problems they face and how they solve them.
1. Hunting the Best Talent
This is the trickiest part of our services because some of our clients are established IT firms themselves. They reach out to us when they run out of resources to take on a load of new projects or are unable to find skilled people to meet the industry demands.
Their expectations are high and they expect us to bring the best talent to the table for them. But, due to a shortage of key skills in the global market, uncovering qualified talent has become a daunting task. More than 70% of HR professionals believe that there is a skills gap among their applicants.
Besides that, the IT landscape is constantly evolving and the emergence of new technologies such as AI, Blockchain, Virtual Reality, etc., has impacted the web and mobile app development landscape. We are supposed to find, screen, and recruit resources proficient in all modern technologies. 
Our Solution: Our recruiters have been recruiting software developers, project managers, and creative designers for over a decade. A glance at the CV and portfolio is sufficient for them to tell if a candidate is worth interviewing or not. As they say, there is no substitute for experience, our experience certainly saves a lot of time.
2. Resource Management
As your clientele grows, new challenges surface. Say you are providing a hundred different resources to clients coming from a wide range of industries. Not only are you supposed to manage them but assort them according to their skill level and experience.
Some resources can get along on their own while some need constant support from peers and seniors. Each of them has a different capacity, so you have to assign tasks and roles accordingly.
Moreover, shifting resources every now and then is inevitable. At times an unexpected problem crops up that requires the supervision of a senior developer or quality assurance specialist.
 To make efficient use of each resource you have to deploy a single experienced resource to multiple projects at a time.
All in all, poor resource management costs more than in-house recruitment, and the major advantage associated with resource outsourcing is compromised, i.e., cost-efficiency.
Our Solution: Our recruiters take a systematic approach with the right planning and project management tools to document the resource utilization in each project. We make sure each team and project is supervised by experienced and talented project managers who assign tasks according to the skill set of each member.
3. Remote Work Due to Covid
Remote work policy, which is still being followed in many countries, entails new challenges for outsourcing companies. How would you determine an employee's productivity who's working remotely?
If a client is paying on an hourly basis, he would expect us to document the working hours and ensure the productivity of the resource employed on his project.
Communication is another problem. If an entire team is deployed on an app development project, seamless communication is required to avoid any conflict in the code.
Moreover, any resource associated with our learning and development is part of our culture. Without one-to-one interaction, there's very little or almost no learning is possible. 
A remote work policy may have significant benefits for an employee, but remote management is a challenge for IT companies.
Solution: Our lead technical recruiter has created a flexible WFH policy for measuring a resource's productivity. It contains key performance indicators (KPIs) for each role in our remote team. Plus, we use project management software to track work and monitor an employee's visibility during working hours.
4. Cross-Border Collaborations
Managing resources and communicating with clients located in another country having a different time zone is another challenge. When we are hiring new profiles for our clients, we accept applications for permanently remote jobs from all over the globe.
 A survey of 400 companies with 100,000 employees published by SHRM revealed each company lost $62.4 million per year because of inadequate communication to and between employees.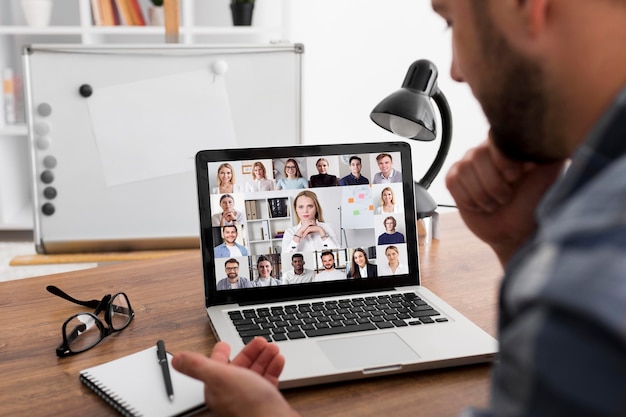 Any communication gap or delay defers the delivery of a milestone or project, and that might go against the timeline mentioned in the contract.
While our clients get access to the top global IT talent, our recruiters have to be proactive at different times of the day and night to supervise resources and give prompt responses to clients – occasional midnight meetings ( according to UAE's time) with clients is not a big deal.
Our Solution: Though we can't do much about the time zone difference, we ask resources to work according to the client's timezone or preferred hours. Only those candidates are considered who agree on the specified shift timings. 
5. Managing Expenses
Despite the luxury of hiring remote resources from anywhere in the world, resource outsourcing is only profitable when you plan expenses and manage everything accordingly. 
Let's talk about the office supplies, from furniture to laptops, internet and electricity bills,  each of these require a solid investment – even before you have a single client onboard.
And then you have to cover vacations, sick leaves, health insurance, and pay taxes for the in-house employee. The point here is due to increased competition in the resource outsourcing industry in 2022, clients expect extremely talented resources but at the minimum hourly rates.
 If you can't hunt a resource within their budget, one of your competitors will. So resource outsourcing is not just about hunting resources anymore but doing cost benefit analysis to determine the profitability of a particular project and recruiting resources accordingly.
Solution: No software can solve this problem but networking! Yes, you read it right. Our recruiters hire remote resources via LinkedIn and referrals from  countries where it's possible to hire experienced tech resources at the lowest hourly rates (due to difference in the currency value. 
Also Read: Tips to hire IT outsourcing services company for software development project in Dubai
Final Thoughts
The IT landscape is changing rapidly and bringing fresh challenges. Hunting resources according to the complexity of the project, and ensuring their efficient use is a challenging role. Though hundreds of service providers have stepped into the industry, not all of them will survive but only those with a creme da la recruiters.
Have a question? Surprise us with your queries and we'll get back to you along with a dozen potential candidates best for the project in hand!