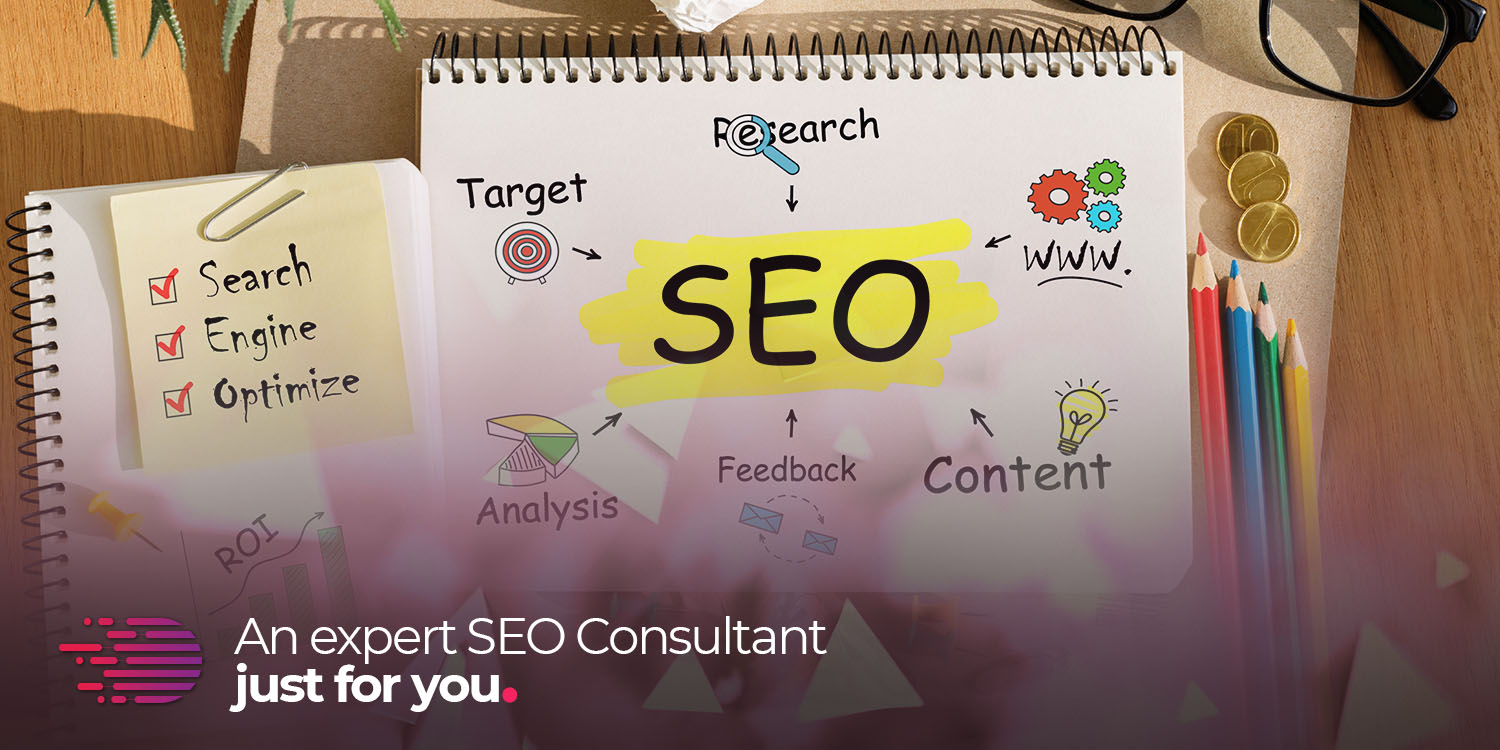 While you are here, you must have been looking to hire SEO consultants or a dedicated SEO company, and I presume since are reading this blog, you must have at least a little prior knowledge about SEO.
To put it simply, SEO or the term Search Engine Optimization refers to the services that are rendered to ensure your online business stays optimized for search engines (largely Google) and contributes significantly towards success or growth of businesses.
It ensures that when people type the term search engine optimization, they are able to find your website. And while the process might sound too complex and intimidating for newbies, by simply following the Google guidelines (fill up quality content, offers an interactive user experienced and other technical aspects) you can stay on the right track and get higher rankings.
While there might be a debate about the right SEO services, there is little to no debate on the efficiency and effectiveness of SEO for business success and increased revenue.
Key Website Optimization Steps to Achieve Higher Search Engine Rankings!
Well, there are various steps and methods that are to be used to achieve higher rankings in search engine lists including:
Content Marketing – Rich, relevant and informative content is an evergreen investment towards SEO
Keywords Research – Understanding the target market and selecting appropriate keywords
Conversion Optimization – Converting your higher rankings into tangible revenue streams
Social Media Marketing – with billions of active monthly users, you can't miss out on social media platforms
Mobile Optimization – The number of mobile users has surpassed desktop users, so it's only rational to think about this aspect
User Experience – Don't let the user bounce with an interactive and engaging user interface
How to hire expert SEO services to get the ranking?
You spent good enough time and resources to get a beautiful and highly functional site. However, until the users are able to find your website you won't be getting any leads.
The point is, you got to hire a dedicated SEO company or expert SEO freelancer, who can take your business to highest search engine results.
All set to hire SEO expert services?
So, you have to make up your mind to let go of the DIY projects and lookout for a professional SEO company that can help you achieve higher rankings.
But how exactly you are going to choose the right company?
With hundreds of thousands of SEO companies boasting their chest as the best SEO services, you got to be well-structured and considerate in your approach before finalizing the right agency. Here we have come up with some critical questions to ask from SEO Company that will definitely help you make the right choice.
Before we begin with our questions, here's a honey trap question that will definitely help you assess the professionalism of any SEO company.
How much time would be needed to rank my site at highest search engine rankings?
See, it's one of the most powerful honey trap questions because if a company boast that it will be able to get you the ranking in few months' time period, they have fallen prey to your trap.
It's a clear false flag and you have successfully outdone them for their unprofessional and unreliable SEO services.
Confused?
Here's the explanation;
No one apart from specific Google employees who work on search engine algorithms knows what specifically are the metrics for higher search engine rankings. And while not even all Google employees know the secret, how come third-party consultancy services can boast themselves as the master of the trade and help you achieve higher rankings within a definite time?
To make things worse, Google regularly updates its algorithms with several smaller updates and a few major updates yearly. This means that all consultancy services are required to stay on their toes with their SEO methodologies and approaches to stay at par with changing algorithms.
Nonetheless, enough talking; it's time to dive straight to our list of crucial questions to help you hire the right SEO consultant.
Q1. What the plus side of hiring you and not someone else?
Unfortunately, most companies don't apply as a vigorous vetting process when looking to hire an SEO expert or SEO consultancy services as they would have applied to hire a full-time employee.
The fact of the matter is, a specialist SEO company will make much more than a full-time employee and still be overlooked for many vetting aspects, which is unfortunate as well as a bad decision.
When you are looking to hire an SEO expert, you should stick with regular strict vetting process by getting into the expertise and past record of the company. Ask the person/company why you should hire them and what they are offering which no other freelancer/agency is offering in the market. Check out their past projects and accomplishments. Don't shy away for asking about past clients and if they will permit you to talk to the past/existing clients.
Lookout for add-on services and ask assurances on:
Qualified traffic – getting irrelevant higher traffic to your website won't benefit you in any aspect. What you need is quality traffic; traffic that is interested in your products and can increase your sales and leads.
Hire an SEO company which doesn't just drive quality-traffic to your site but actually relieves you of all digital marketing burden and free up your time, so you can concentrate on core business aspects.
Hire an SEO specialist who gives you detailed yet digestible analytics and reports that honestly and transparently reflects the success metrics of your business.
Q2. Can I trust you for my business?
This is yet another important question; one that will go a long way to help sustain and grow your business.
Remember, when you hire a dedicated SEO consultant, he should be able to protect your business from penalties and other negative impacts of fraudulence and dishonesty.
Here is what you should look at in a company whom you are going to trust for your business:
A prior knowledge that goes beyond the surface of your industry
An aptitude to work as your partner and not just as a consultant
Detailed knowledge about working on digital marketing and online marketing strategies
What they can offer to fix the bad experience you had with the precious SEO consultant
In an event where your website is being penalized at present, what strategy do they adapt to get you to relieve of those penalties
A professional and expert SEO person will be able to confidently and generously answers all of your concerns in this respect.
Q3. Can they offer referrals?
In today's business landscape, companies rarely agree to hire employees without any referrals or references. This should also the approach when looking to hire SEO experts.
Any credible and reputable SEO specialist company would be able to offer various references and referrals of their past clients and accomplished projects. Also, the company/freelancer should have no problem in giving out details of existing clients and allow you to take unbiased opinion from them.
Q4. How much time will they need to help you achieve high search engine rankings?
As discussed above, you should be wary of any company/freelancer who is ready to offer you unrealistic timelines for search engine rankings.
Remember, no one controls the search engine ranking but Google.
Here are our two bits on this matter:
Google and only Google have the insider knowledge of SEO algorithms (not even all Google employees but very limited people who actually works of the algorithm)
Your competitors will have the final influence on your ranking. A well-structured and optimizations competitor site will always give you a tough time to rank
Whatever the competition, just remember, a professional SEO specialist will never overclaim rather take a realistic and rational approach straight away.
Q5. What will be your link building strategy?
Lastly, let's take a look at one of the most intimidating questions where most agencies or SEO experts will drop the ball.
Link building is a tough nut to crack and unfortunately a very critical component. Google loves to see high-quality organic links and take them as an authority indicator for websites.
Now, there is no short-cut to link-building and one need to start from the basics.
Here's what the SEO agency would have to achieve to be able to help you with link building:
They would be required to become an expert in your business niche. For instance, if you are a local coffee shop in Dubai, they should become expert coffee makers
They should get complete inside and out of your competitors. For instance, how many local coffee makers are there in Dubai. What are their working models? Who do they market their products?
They should be able to give you a breakdown for profitable keywords
At the end of all this, the company/freelancer should be able to chalk out a master strategy for your business that may include:
A detailed technical SEO audit
Clearly defined roles and responsibilities as SEO consultants
Website audit for user experience
Competition research
Strategic plan for link-building
On-page SEO optimization recommendations
Content marketing strategy
Social media marketing strategy
Conversion rate optimization strategy
Remember, your website links are the blood and soul for your website ranking. While some SEO agencies might tell you that back-links have lost its importance in the SEO process, it actually has taken a higher role. Today, it's all about getting quality links from high-ranking sites.
Concluding
Remember, your choice to hire an SEO specialist will have the ultimate influence on the success or failure of your business. To sum up the post in one line, you need to follow the same rigorous vetting process to hire SEO consultant as you would imply when hiring an in-house employee and I am sure you will be able to make the best choice.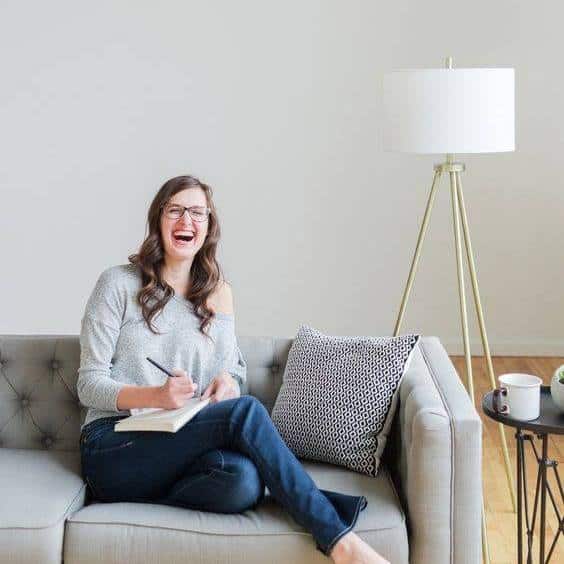 Debora John is a professional digital content creator, SEO and editor having years of experience working for many different industries and recently working in the Digital Marketing department at Digital Gravity. In her free time, She loves to watch movies, read books, and play console games.
- Debora John