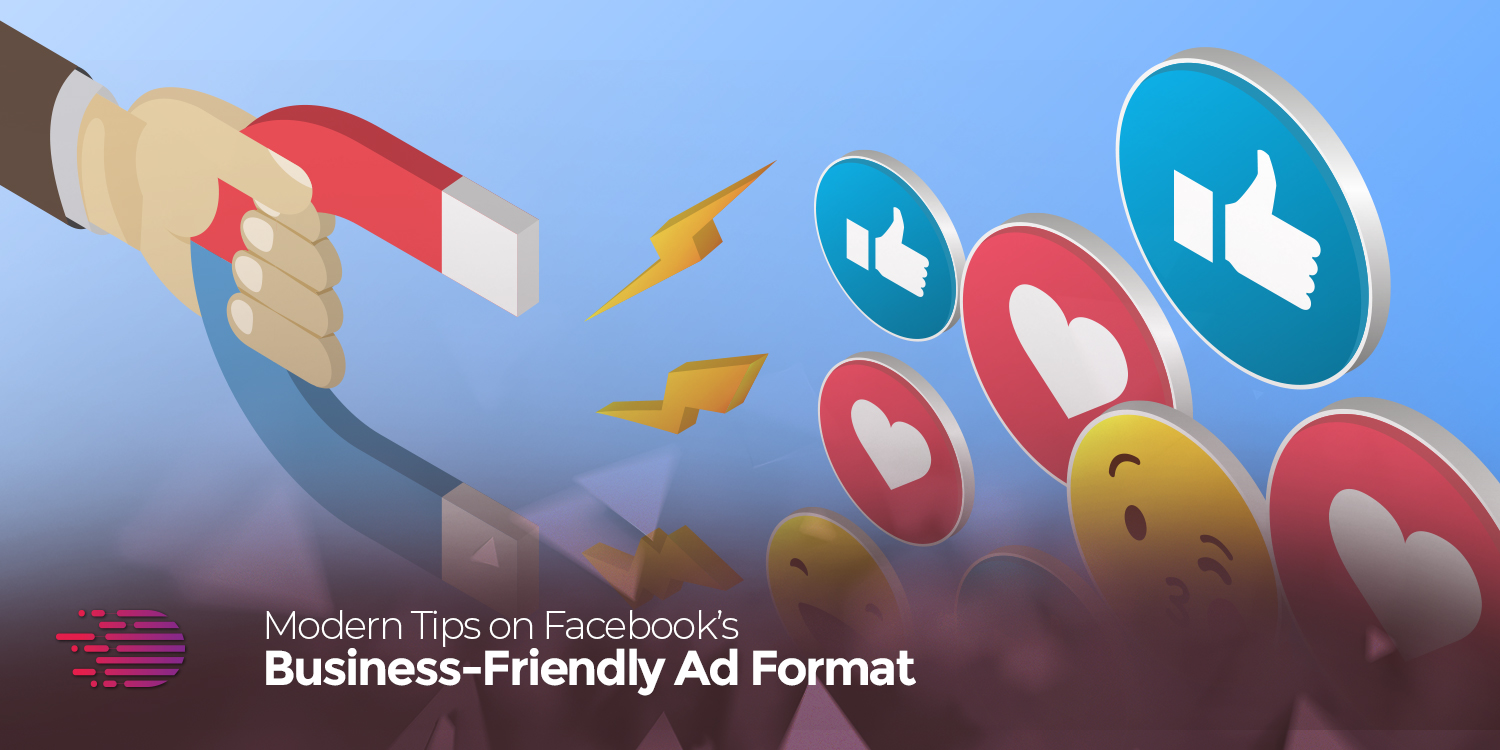 Facebook Advertising
Nowadays, SMEs and large-scale enterprises consider Facebook as an important advertising platform. According to statista Facebook has billions of users till now and increasing vastly.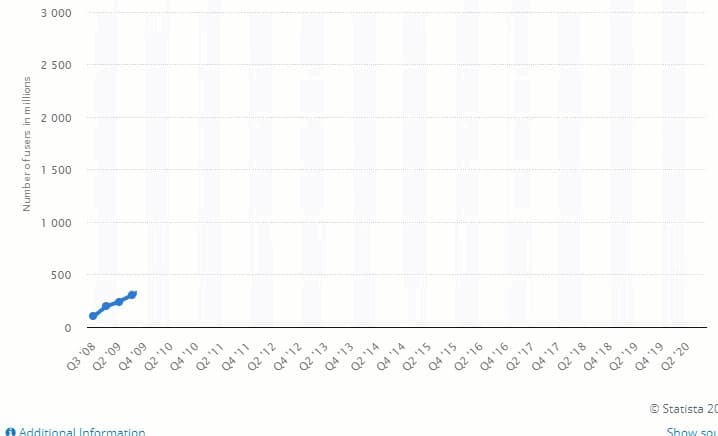 These organizations, especially the small-scale companies, take advantage of Facebook ads to grow their businesses by increasing their exposure on their target audience. These ads are only shown to users of the desired demographics.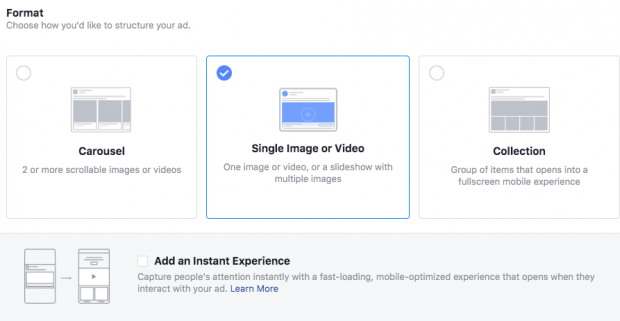 Facebook allows companies to choose among a variety of formats available in order to make their ad campaigns more effective. 
Since SMEs find it difficult to advertise to their target audience properly, they can take the help of experts in achieving this purpose. Expert digital marketing team professionals from top known digital agency would help you when it comes to social media marketing for organizations belonging to all industries.
Facebook Ad Formats
Facebook offers numerous options for displaying advertisements on the network. Some of these formats include:
Facebook Image Promotion
This format uses pictures as the main material. The correct image format should be considered before designing the material and creating the campaign.
For Facebook Image Ads Some Specific text and objective Specs is Required
Headline: 25 characters
File Type: JPG or PNG
Link description: 30 characters
Body text: 125 characters
Campaign objectives: All except video views
Recommend Resolution: 1,080 x 1,080 pixel
Additional Features: Panorama or 360 photos
Facebook Video Promotion
Such ads use short videos to convey the message. It is recommended to use subtitles because non-native speakers find it easier to understand an video with subtitles.
For Facebook Video Promoting Ads  
Headline: 25 characters
Link description: 30 characters
Body text: 125 characters
Campaign Objectives: Exception of Catalog sale All Campaigns
According to Wochit Facebook Ad Optimization Can be done by using right phrases for user interactions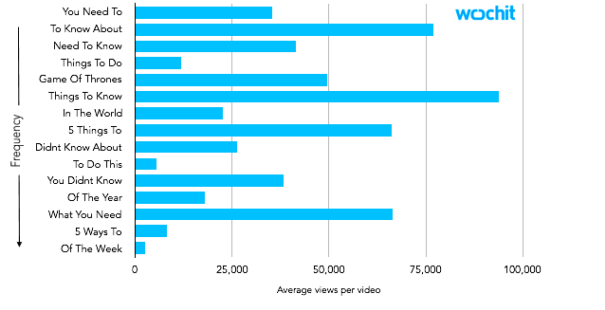 Facebook Carousel Ads 
Carousel ads can consist of up to ten images or videos, which can be individually provided with the URL associated with the product. According to a study, these ads perform 10 times better than regular ads on Facebook.
Headline: 25 characters
Link description: 20 characters
Body text: 125 characters
Campaign objectives: All except engagement and video views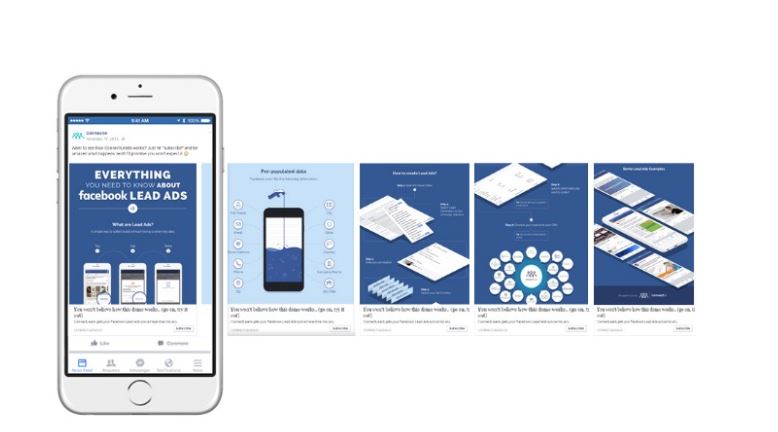 Facebook Carousel Allow Better Showcase
Instant Experience
Instant Experience ads are full-screen ads that open as soon as a user has tapped the ad. In full-screen format, ads can enhance the users' experience.
Text: Blocks of text up to 500 words each.
Campaign objectives: All except lead generation, catalog sales, and messages.
Guide Over Facebook Instant Experience Ad
Facebook Collection Ad

With the help of Facebook Collection Ads, several products are displayed and as soon as users interact with any product, the ads open as an instant experience.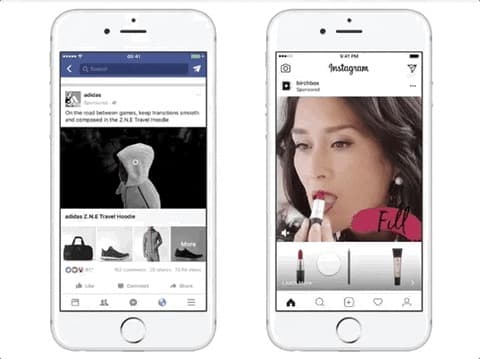 Helpful Tools for Facebook Ads
Although one can find a variety of tools offered by Facebook Ads Manager which help users in analyzing the performance of their campaigns and making changes to improve the ROI. However, there are some third-party tools, which can be used to get more out of your ad campaigns.
AdEspresso can be used to manage your post's schedule and check out the performance of campaigns in details. Qwaya  is another tool, which offers all the features that are offered by AdEspresso, however, it also helps advertisers in setting specific rules to pause ads when the campaign reaches a certain target. Other than that Hootsuite Ads, Perfect Audience, Driftrock, AdRoll, AdStage are well known tools to get hands on for facebook advertising.
How Facebook Ads Benefit Businesses?
Although private information of Facebook users remains confidential, according to the policies of this social media platform, business owners can target their desired audience easily as Facebook algorithm saves the activity of their users that can be used to analyze their interests. Some of the most prominent benefits of Facebook ads for business owners are:
Measuring Results is Easier
Facebook Ads come with advanced options to check the performance of your ads. Broadly speaking, Facebook's measurement tools allow you to investigate the following data of your campaigns:
Audience Results
Whom you reach and how they respond. You can view them through Ads Reports, Ad Statistics API, and Campaign and Reach Reports, which allow you to measure the performance of your campaigns across different publishers, devices, applications and browsers.
Brand Results
Through its brand improvement surveys, Facebook allows you to compare the response of people who have seen your ad with that of users who have not.
Sales Results
Facebook has tools to measure conversion growth. Before activating the ad, the owner must follow specific steps to activate the conversion-tracking tool.
With A Minimal Investment, You Can Achieve Great Results
One of the main advantages for companies using Facebook Ads for business owners is that it helps them to reach their desired audience even with a low budget. Additionally, with different types of offers available, companies can choose the most suitable one for their campaign goals.
Currently, Facebook Ads can be adjusted based on three different marketing objectives:
Brand Awareness With Facebook
 Ideal for those who want to promote publications and page and reach the relevant audience to improve brand recognition.
Drive Consideration with Facebook
 Its objective is to attract people to your website, increase the number of installations of your application, and increase the number of people who attend your event. It also increases video views or simply generate leads for your services.
Facebook Conversion Ads
 It covers the objectives of increasing conversions on a web page, increases interaction with your company's application, gets users to request your offer, and promote a product catalogue.
Ads Are Targeted To Demographic Interests and Users
Unlike what happens with Google AdWords, Facebook ads can be used to target a specific demographic anytime, not only when they are specifically looking up for an item. Thanks to this, business owners can configure the orientation of their audience in such a way that the best results can be achieved.
Conclusion
In conclusion, with so many possible options and combinations when it comes to targeting a specific audience, the company makes sure to invest in the most effective platform, so the value can be realized from even the smallest investment. One of the biggest advantages of Facebook Ads is the business manager, which prevents the private and business sides of a Facebook user from being mixed up. In addition, the Facebook Business Manager offers better protection against the site falling victim to hackers, which can have a lasting impact on the company's image. Advertising accounts that are created directly on the Business Manager belong to the respective advertiser and cannot be changed afterwards.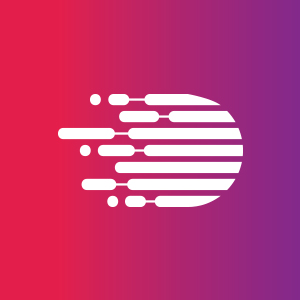 We are a digital agency has experience working with top notch clients. We provide web designs, web application, mobile application and all digital marketing services. We work with individual clients and also agencies.
- admin