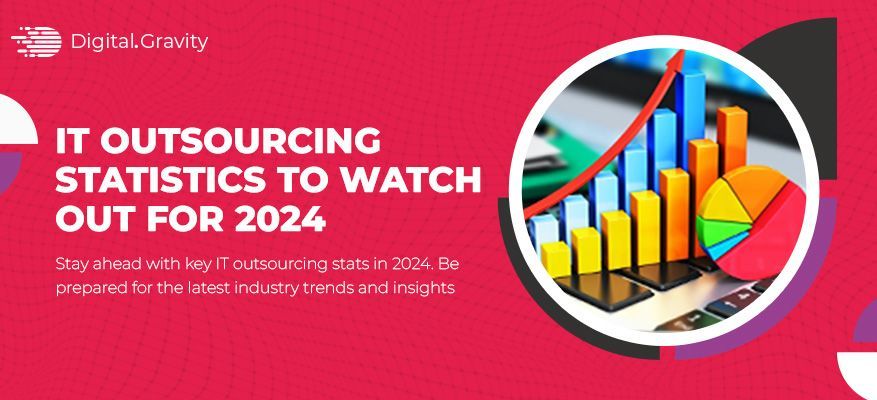 The field of IT outsourcing is witnessing significant growth with its expansion route set to extend smoothly into the foreseeable future. The subject of IT Outsourcing services is a topic of comprehensive discussion, with issues related to its influence on domestic employment opportunities while others understand the various perks of outsourcing.
As we dive into this discussion, we will not only review the IT outsourcing statistics but also unpack a breakdown of related facts and figures. We will also outline IT outsourcing statistics in the context of market overview and trends. So let's get started:
What is an Outsourcing Company?
An outsourcing company manages different supporting operations of contractors. These supporting processes aren't central activities to a firm's business but can't be eliminated. Instances are payroll, accounting, IT, customer service, etc.
Offshore outsourcing is especially popular in the developed world where companies outsource customer service, outbound and inbound telemarketing, technical assistance, and virtual assistant jobs.
An offshore outsourcing company offers services from low-cost countries around the world to decrease spending and benefit from veteran customer experience professionals.
IT Outsourcing Statistics
66% of companies in the United States of America outsource at least one department.

The IT outsourcing industry is anticipated to be valued at about $1.3 trillion by 2023 because businesses are adapting to digital transformation.

People outsource around 300,000 jobs in the US every year

24% of small

companies that outsource

their jobs do so to improve productivity

70% of businesses think outsourcing saves them costs as they don't have to hire in-house professionals

The global outsourcing market generates $92.5 billion from which the chunk of the US market is $62 billion

Most companies outsource their IT jobs with 37% of information technology functions being outsourced. A tech team spends 13.6% of their budget on outsourcing on average

78% of businesses that outsource operations around the globe have something positive to say about their outsourcing allies

During 2021 to 2025, the outsourcing sector is expected to grow at a CAGR (compound annual growth rate) of 4%

Since COVID-19, 45% of agencies have wanted to increase their outsourcing, regularly focusing on finding expertise they can't get in-house

90% of organizations may benefit from increased outsourcing chances with the advent of cloud technology as it enables businesses to associate with more freelance professionals

As long as companies keep working with contract partners, business process outsourcing will hit $620 billion by 2032
Outsourcing Market Statistics
Two sub-industries are the leaders in the world's outsourcing industry — ITO (Information Technology Outsourcing) and BPO (Business Process Outsourcing)

ITO involves mobile and web app development, cloud computing services, data backups, cyber security and many more

BPO includes a vast array of functions such as payroll, marketing, customer support, and other HR management jobs and logistics

As per Deloitte, global outsourcing cost might be valued at $731 billion by the end of 2023
Run-down of Information Technology Outsourcing Industry 
On average, worker cost on IT outsourcing is expected to reach $135.25 in 2023

The United States is expected to earn $167.26 billion in 2023 through the market which is the biggest chunk of the total revenue

The three types of IT outsourcing in the market which combined have the most significant portion (63.5% of the gross value) are web hosting, administration outsourcing, and software development outsourcing

Over 75% of officials stated they would outsource tech-related services. The main three of them are software and app development, IT infrastructure services, and cyber security

In 2022, 67% of officials found a boost in the costs for operated services, 57% noted an increase in the costs for Managed Services, and 32% reported a rise in the budget for traditional outsourcing. Summing it up, businesses are spending more on IT outsourcing services overall.

More organizations are investing in IT outsourcing thanks to its human and cost-saving potential and access to the latest technical options
The requirement for highly expert professionals skilled in complex technologies is heightened across Canada, the USA and Western Europe. Especially noticeable is the increased requirement for programmers in Eastern Europe. 
A US Bureau of Labor Statistics report said that software development is one of the most demanded jobs and gets the highest average earnings. These locations are dealing with an increased shortage of skilled labour with demand outnumbering supply commanding a substantial increase in service charges by the current veterans.
The Bureau of Labor Statistics forecast that job expansion in the US will go up by 31% in 2026. About 255,400 IT gigs are anticipated to emerge in this period. We will also see a rise in salaries in the IT field.
While total wage expansion in the US is 1.8%, this increase is around 3%. Especially, employers, geographical locations and qualifications should all be noticed. 
Global Outsourcing Trends and Industry Volume
Research and market surveys have found that the global sector for outsourcing services will reach a total of $904.948 billion by 2027. 
The condition of the worldwide outsourcing industry right now is parallel to a landscape that is filled with creativity. It has expanded beyond countries' borders and transformed into a substantial aspect impacting business growth.
As per a ManpowerGroup poll done in 2022, 75% of US agencies need help in detecting expert candidates

The outsourcing industry has gone through a revolution due to technology. Operations have been upgraded thanks to automation, cloud computing, and artificial intelligence

The remote or hybrid work model is the new trend in the job market. As per a Pew Research Centre survey done in February 2023, 35% of workers in the United States work remotely. It shows a small dip from 46% in January 2022 as shown in the data. However, most organizations prefer remote jobs.

The adaptability of interaction models is heightened to fulfill business needs. Companies may choose the model that aligns with their requirements from long-term agreements to project-based contracts. It is the approach to support teamwork and continuity
Final Word
It concludes our curated list of IT outsourcing statistics you should know about to make better decisions for your business in 2024. Businesses are speeding up their digital adaptation processes and want to develop learning content to help remote workers. So, your business can also think about outsourcing your IT tasks to remote professionals or outsourcing companies.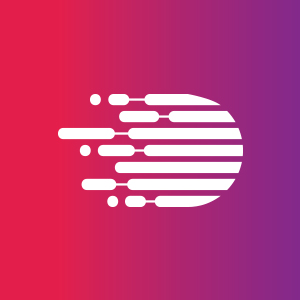 We are a digital agency has experience working with top notch clients. We provide web designs, web application, mobile application and all digital marketing services. We work with individual clients and also agencies.
- admin