Search Engine Optimization (SEO) is a highly dynamic field with constantly updating algorithms changing the facets of the trade. This means that SEO experts need to be constantly on their toes to keep up with the latest developments. Now, if you are looking to attract traffic to your website, you need to be visible to your clients.
Websites optimized for search engines have a better chance to gain more traffic, increased leads and better sales. 
But how to optimize your website for higher search engine ranking?
Well, in this blog we have come up with the most important SEO components that will help you improve your search engine ranking, get a higher visibility, and improved sales for your online business. 
Understanding SEO
For most people, the working behind Google rankings remains a mystery. Therefore, before we move on to discuss the important SEO factors for Google rankings, let's have a brief look into the working of SEO for rankings.
SEO or search engine optimization refers to a complete suite of digital marketing techniques that are meant to improve the search engine ranking of your website. 
Rankings in SEO refers to the position of your content of the SERPs (Search engine ranking pages). Ranking at the top means that when a search query has been made by a user using a specific keyword, your website is ranked at the top of the search results (below only to the Google Ads, and featured snippets, we will be covering these things in later sections). For now, you should remember that your Google ranking refers to the organic position of your website against a specific search query.
Generally, if you are ranked in the top 3 positions, you are doing great. That's because over 50% of all the traffic is received by websites ranked at those top 3 positions. 
Alternatively, if you get ranked on the first page, that's also a useful position and you can expect to get some traffic to your website. However, if you are not ranked on the first page, there is every reason to get worried, that's because over 95% of visitors never get past the first page.
How does Google search work?
Google officially aims to be a global platform to collect and make accessible World's information. This is to say; the Google search engine makes it easier for users to search for information from anywhere around the world. This is achieved by google in part by:
Google's spider crawls the webpages

It indexes optimized pages into its directory and catalogs them

It ranks your web pages as per relevancy and optimization against users' made search queries
Up until this point, website owners will have to rely on meta titles and meta descriptions to help get ranked in search engines and claim traffic to their websites. 
Working of Google Search Rankings
Consider this scenario, a user is looking for SEO services in Dubai. Now, to be able to have contact details of some of the high-performing SEO agencies in Dubai, the user will write some specific search queries in Google search bar like "best SEO agency in Dubai", "Affordable SEO services in Dubai' etc. these search queries are known as "Keywords" in SEO industry, which we will be looking in greater details in the following sections. 
However, it's not just the keywords that impact the ranking for websites, rather it's more about the quality and resources delivered by the content.
Some of the factors that influence the rankings over Google include:
The services/purpose of the page

Relevance, richness, the authority of the content

Quantity/freshness of the content

Number of high-quality backlinks referring to the website

Website's credentials (reputation and trustworthiness)
All of these factors contribute to the final rankings of websites against search queries and based on all of these factors, Google gives users the most complete and high-quality results. It means that the sites ranking highest on search results are the most relevant, and as we move down the relevance and reliability factor goes down.
Digital Gravity Tip: No matter how precise and detailed SEO services are, no one can guarantee a top ranking on Google search results. That's because Google continuously updates is algorithms and no one (literally no one) except a bunch of core algorithm developers at Google, knows the real deal behind the algorithms. 
The On-Page Vs. Off-Page SEO Paradigm
Ok, if you have even the basic knowledge of SEO, you must have heard these two terms repeatedly; on-page and off-page SEO. 
Do you know what each of these terms refers to?
Well, on-page SEO refers to the optimization components you need to get corrected on your websites like the content, design, navigation, sitemap, content, and others.
Alternatively, Off-page SEO refers to the optimization components that are required to be performed outside of your website, to increase the authority and reliability of your website. This includes publishing content over high-quality websites, backlinks and social signals.
You need to cover both types of SEO to achieve your desired ranking.
Important SEO factors for higher Google ranking in 2020
Now that you know much about the basic working behind SEO and ranking over Google search engine, let's jump straight to our top factors to rank higher on Google in 2020.
Secure and Easily Accessible website
To be able to achieve top Google ranking, you would need to start from very basics. This means that your very first requirement would be the right URL. To put it simply, you need to choose a URL that's easy to search and crawl for Google bots.
This is important because even before Google can crawl through the content and index your webpages, it needs to visit the site's URL and be able to understand the purpose of the page. Here's how you can help Google bots in their work
Get a well-coded website

Create robots.txt file which instructs bots about where it should look for the website information

Create a sitemap, that includes all your websites' pages.
In other words, Google has to be able to visit the URL and look at the page content to start to understand what that page is about. To help the bots out, you'll need:
A website created with 

a well-coded website builder

A 

robots.txt file

 that tells Google where it can and can't look for your site information

A sitemap, which lists all your pages. If you're running a WordPress site, you can set up a sitemap via 

Yoast SEO

. If not, then you can use an 

online sitemap generator

.

Get your website the SSL certificate. While HTTPS isn't the most pressing requirement that influence page indexing, it nonetheless it's great for users and Google loves it, so it should be included
Page Speed (web and mobile pages)
Google has been advocating in favour of fast loading pages for quite some time now, and understandably it's one of the important factors to rank higher. The ultimate aim of Google is to offer users exceptional user experience and fast-loading pages are prime requirements for that. A webpage that takes any longer than 5 seconds is doomed because users will switch to another website.
Thereby, it's important to keep your website's loading speed within 1-2 seconds, for web and mobile both. You can use a mobile testing tool by Google to test the performance of your website for loading speed.
Another important factor that contributes to the ranking over Google search query is mobile responsiveness. This is again something that Google has been advocating for quite some time. Today, the number of mobile searches has surpassed desktop searches, which simply point outs the importance of having a mobile responsive website. 
Now that Google has already rolled-out its Mobile-First Indexing update, which puts a responsive website rank higher for search results means if you don't have a responsive website, you are doomed already.
Ok, in the beginning, we have already talked much about the importance of content for SEO ranking and now we will be looking even in more detail about the influence of content for achieving higher ranks over Google search results.
Honestly, content is the only SEO component that has retained (in fact increased) its importance for higher ranking. That's because content forms the very foundation of search results (remember when we said above that Google crawls through the website content for indexing the pages). 
Now, when we talk about optimized content, we are talking about content that's rich, relevant and has high-quality keywords used strategically in between. As said before, "keywords" refers to the search queries made by the users, against which Google ranks the websites. So, when you are writing content for your Dubai based SEO agency, the content should strategically place variations of "SEO services in Dubai" to get better chances of higher rankings.
Another important content factor to consider is the originality of the content. Remember, plagiarism is a punishable offense for Google rankings. Google algorithms love to consume fresh and plagiarism free content, and if you are found guilty of plagiarizing the content from another source without explicitly mentioning the source, your website can be blacklisted or dropped far below in search results. Also, having too much duplicate content on your website is a negative factor for ranking. Ideally, you should try to offer fresh, original content on each page, however, if there's a duplication, it's best to inform Google about the page that you want to rank as an authority. This can be achieved by using "Canonical URLs".
Understanding LSI Keywords
Latent semantic indexing (LSI) refers to the complementary/supplementary words that support the main keywords. LSI keywords are a great way to improve your ranking against users' search queries. In fact, the correct use of LSI actually results in faster ranking at top of search engine results, as well as, better conversion rates. 
 Another important content consideration for SEO ranking factors is the answer boxes, which are increasingly getting popular amongst users. Google Answer Boxes are meant to give users instant and precise answers to their queries. 
You can optimize your website by creating optimized content for these answer boxes. This can be achieved by:
Giving answers to the questions

Creating interesting questions as headings in your content

Keeping answers precise, and relevant

Including targeted keywords in the answers

Including lists or tables
User Experience instigated by RankBrain
Google has integrated Artificial Intelligence in its algorithms for quite some time now, to be able to produce even better results for users. The specific update is known as RankBrain and it includes various signals that influence a website's ranking against search queries including:
Clickthrough rate

 – it refers to the number of people who actually click your website as it is ranked against a search query

Bounce rate

: It refers to the number of people who bounce back after visiting your site (it gives the impression that they don't find relevant material on your website)

Dwell time

 – The time spent by users browsing through web pages.
if people are leaving your website as quickly as they land, they probably aren't finding the relevant material they are looking for, which is a bad sign and may negatively impact your ranking. 
Alternatively, if people landing on your website and stick around browsing through multiple pages, it shows that they are interested in the content and positively impact your ranking.
So, next time around when you are writing meta-tiles or meta-description for your web page, make sure you write them carefully and relevant to the content of the webpage.
Conclusion
Search Engine Optimization is a multi-faceted technique and to be able to master the technique, you need to understand the working of each of its components. When you are looking for a higher Google ranking, you need to start from the basics and build your way up the ranking.
Remember, ranking at the highest position takes time and no secret can get you top ranking in any defined period. Thereby, your best route to achieve the Top-Ranking Glory is to not get overwhelmed by trying to implement everything simultaneously, rather keep doing your basics correct, implement best practices and be consistent in your approach.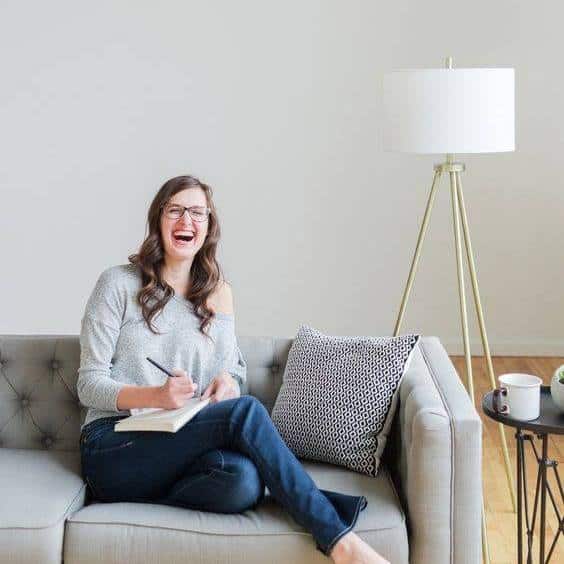 Debora John is a professional digital content creator, SEO and editor having years of experience working for many different industries and recently working in the Digital Marketing department at Digital Gravity. In her free time, She loves to watch movies, read books, and play console games.
- Debora John