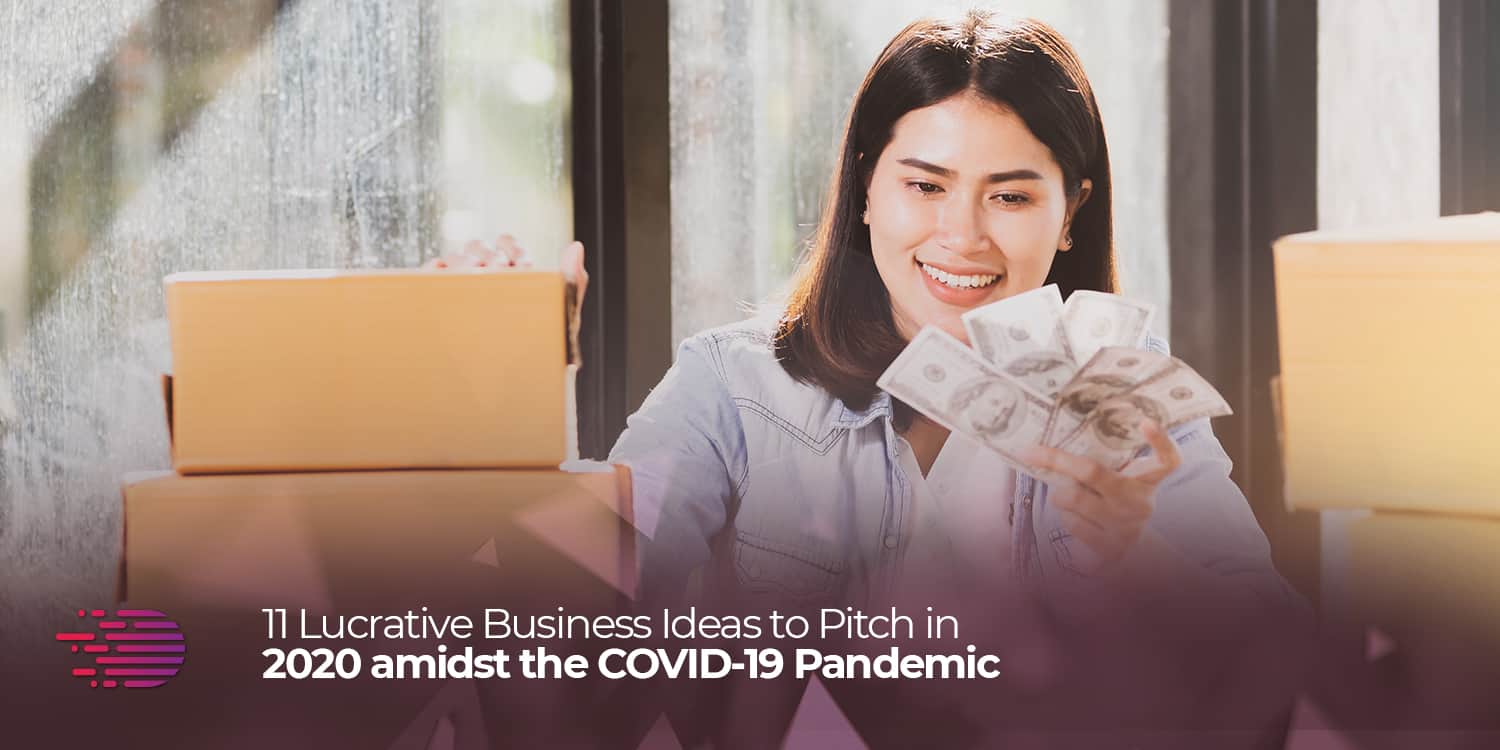 These are crucial and uncertain times for businesses all over the world. Ever since the COVID-19 pandemic that occurred in December 2019, the global economy has experienced the worst decline ever during the past 20+ years. Corporate priorities are shifting almost every day to ensure safe and smooth operations while dealing with the worldwide pandemic. In short, businesses have to act promptly and be extra vigilant in order to survive while holding a solid ground in terms of finance.
Indeed the COVID-19 is undeniable, but not all are grim or lost as many new businesses and brands have taken the pandemic as an opportunity to rise above all and intelligently utilised emerging technologies plus digital platforms to serve the world in a better way. Live streaming, virtual reality, online education, home-delivery/e-commerce have changed the entire corporate landscape while finding new and creative ways to connect with customers all over the world.
Although time will tell about the ultimate success and profitability of a particular business operation, staying safe, active and operational in these crucial times is a priority. As a leading app development company in Dubai, Digital Gravity has identified some of the most purpose-driven and profitable business ideas for you to pitch and achieve greater winnings in 2020 even amidst the pandemic crisis. Let's have a detailed look for more clarity:
Start Your Own Blog Page
Thousands, if not in millions, bloggers around the world are happily earning six figures annually simply by the passion of expressing things through words. None other than content writers and bloggers, they connect with a niche audience via purposeful content intended at making money while providing reliable information to a wide online user-base.
In fact, research stats revealed that more or less 75% of bloggers are earning around $50,000+ per annum having content that's focused on a particular target audience and user interests. Adding to it is strategically making a content calendar and start building a fan base through different marketing campaigns like email marketing, automation software, integration with Google Analytics to monitor traffic and other metrics so on.
Online Education
The coming of coronavirus fuelled education ministries around the world to properly introduce and operate an online learning management system. From schools to universities and various other institutions, sharing knowledge and acquiring quality education through experts has become far easier via dozens of online course platforms. For teachers and subject experts, it can become a source to earn a substantial income whereas for the students, it's an opportunity to connect with communities around the world and hone their academic proficiency.
Drop-Shipping
If someone's good at procuring in-demand products at a comparably low cost, drop-shipping business is an ideal chance to keep the pocketbook full and hot. Drop-shipping simply refers to a business concept where sellers acquire bulk products from suppliers only to sell them further in a legal way, however. If someone's engaged or planning to be a part of drop-shipping business, extensive market research and ability to identify high demand products that can be easily procured on discounted rates, is a must. You can easily get the idea of high-selling products from a leading e-commerce business namely Amazon.
Graphic OR Digital Design
The widespread digital landscape has produced some highly creative business opportunities like graphic designing for brands. It can be anything from marketing collateral designing that includes posters, banners, logos, stunning and user-friendly website landing pages so on. Besides, the digital landscape is ever-growing which also raises the competition to find skilled and creative talents highly apt for the graphic designing industry. For those already experienced in the field, winning new clients while retaining loyal and old ones wouldn't be a challenge.
Similarly, teachers can also benefit and earn extra dough by providing quality education and training in graphic design software such as Adobe InDesign and/or more. There're many other user-friendly options to better-up your skills as a graphic designer.
Website & Application Development
The number of global internet users has exceeded four billion whereas the coming of COVID-19 pandemic further added to the benefit of website and mobile application development companies in Dubai and all over the world. To cope with the massive surge, almost every business, irrespective of the nature of the operation, now has a fully-developed, rich website which further leads to increasing demands against website and mobile application development experts and/or agencies.
For newbies in the industry, they can begin by developing purposeful websites for family and friends which only helps in further nourishing their skills and make them highly efficient and competent coders. If you think you've just the creative spark and expertise at developing internet and user-friendly websites, make this a full-time career and add credibility to your portfolio.
For web developers, basic coding skills and command on programming languages like CSS, HTML, JavaScript and more are a must-have.
Be an Influencer
When users and customers take your word or opinion with enthusiasm, trust and unending loyalty, make it even more lucrative for everyone by being a niche influencer and provide honest advice to the world. Whether your social media platform preference for an influencer is Facebook, LinkedIn, Twitter, Instagram or any other, your words have the potential to earn business in thousands and eventually millions while enjoying more profile views, likes and shares.
Before beginning, however, you've to choose your niche and establish a strong network of followers. Showcasing your academic and professional achievements on the digital front is the ultimate opportunity to become a preferable influencer for bigger brands and renowned industries around the world. As for earning, it has been estimated that expert influencers can earn anywhere between $600 and $6,000 for a single yet meaningful post!
Phone Case Production Business
Not much of a highly preferred choice but, the number of smartphone users is increasing day by day and have now reached nearly three billion. For many out there, the safety of the smartphone is a matter of pride and even life which prompts smartphone case manufacturers a profitable business opportunity. In fact, smartphone cases are among the top-selling mobile phone accessories to earn skilled craftsmen a handsome six or seven-figure income.
And as we speak, mobile phone cases don't need to be downright bland and boring but, expert craftsmanship and uniquely creative cases can even pull above $60,000+ right in the first year of their manufacture and release.
Affiliate Marketing
Though has been a buzzword in the marketing industry for quite some time now, affiliate marketing is all about making passive money online while simply associating or 'affiliating' with brands in their marketing campaigns and programmes. Independent industry research also concluded that affiliate bloggers are already making between $8,000 and $26,000 per month.
In simpler terms, affiliate marketing is where influencers and bloggers recommend or promote a brand's product or service, engage users and convert them into real customers while earning a cut from the total amount of the sell price.
Home Delivery Service
The COVID-19 pandemic resulted in market closures, lockdowns and curfews but that isn't the end of the world. With many major businesses and brands providing home delivery services, it's one of the highest paying and in-demand work opportunity. Whether yours is a grocery store, a fast-food franchise or a likewise business, home delivery service while keeping up with full COVID-19 preventive measures, is a chance to earn more and do a good deed by serving the helpless.
Social Media Manager
Social media is a world of its own where almost everyone around the world is connected to each other. Businesses and brands have realised the true potential of various purpose-based social media platforms and are now actively managing their entire operations efficiently and effectively, given to the pandemic crisis. 
For someone keen and highly expert at social media channels; also having a firm grasp on the ecosystem, being a social media manager is a chance to widen the business, gain more professional connections and stand above all on the search engine with an active presence on different social networks. As a social media manager, you would be managing accounts and paid campaigns for businesses and brands on major social channels like Facebook, Instagram, Twitter, LinkedIn, Google and many more.
Travel Consultancy
Though closed for the time being given to the coronavirus crisis, travel consultancy has always been a profitable business. In fact, some of the countries around the world have allowed travelling with full COVID-19 preventive measures which means having a travel consultant to guide you with all the standard procedures is a must. Other than in-house travel consultancy, services can be easily managed online via the official website as well as through social media channels. If travel has always been your passion, earn a professional certificate in travel consultancy business and make your dreams come true.
To Sum It All
No doubt, the COVID-19 pandemic poses a huge threat to the global economy and has already resulted in the permanent closure of major business ventures, the above list highlights few of the many business opportunities that you can put to the best.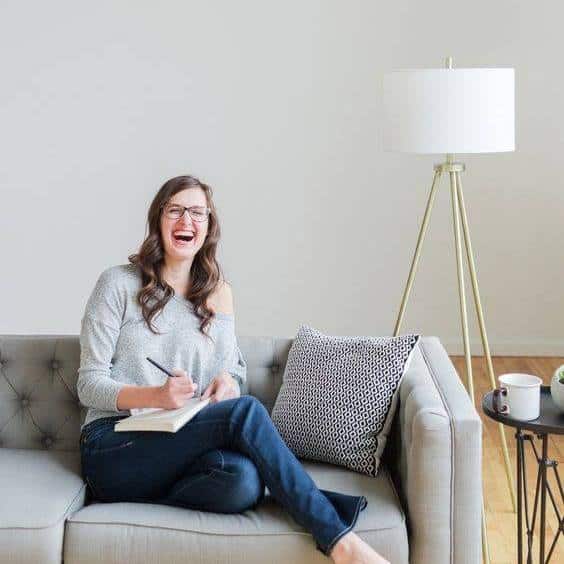 Debora John is a professional digital content creator, SEO and editor having years of experience working for many different industries and recently working in the Digital Marketing department at Digital Gravity. In her free time, She loves to watch movies, read books, and play console games.
- Debora John