All digital marketers agree that content is king. Content is like the soul of all your branding efforts. And when it comes to controlling the content on your site, having a CMS(content management system) is a must. 
With the help of a content management system, you can upload content, make edits to the existing content, and experiment with your content ideas — without having to bother the developers again and again.
And when we talk about the best content management systems available, Sitecore is a prominent name. Sitecore is a complete CMS with cutting-edge features that an enterprise-level business, an online store, or a blogger might need to streamline the content marketing process.
Are you interested in exploring the potential and benefits of this state-of-the-art Sitecore CMS solution? If yes, keep reading. This post will cover the features, benefits, use cases, and basically everything about Sitecore you ought to know before investing in a CMS for your business. 



What is Sitecore?
Launched on April 26, 2001, Sitecore offers web content management and multichannel marketing automation software. The primary objective of the company is to assist businesses in improving customer experiences at all levels by using the company's cutting-edge tools.
Fast forward to this date, decades later to its launch, Sitecore is recognized as one of the leading enterprise-level content management systems built on ASP.NET. This powerful CMS enables content marketers and digital marketers to have full control over all aspects of the website and provide each user with a personalized online experience.
Over the years Sitecore has improved greatly. It is currently on its 7th major version. With every update, major changes are made for the betterment of the platform. As a result, Sitecore is emerging as an unbeatable CMS — even ahead of WordPress. 
What Can You Do with Sitecore?
As a Sitecore agency in London, we love all the Sitecore CMS features. You can enhance the user experience by hiring a Sitecore partner agency for customising it in such a way that it meets all your unique needs.
Here's how Sitecore transforms your digital marketing and branding campaigns for the good:
Align Customer Experiences
One of the top benefits of Sitecore is that you can hire a Sitecore partner agency to customize your CMS, so you can create personalized experiences for every customer. Web surfers are quite conscious of the online experience they get on your site. One small issue and they will never come back.
According to a survey by Zippia, 72% of customers share their positive experiences with six or more people. Eventually, this kicks off a continuous cycle of referrals and endorsements. Even the previously unaware audience instantly starts trusting your business.
Sitecore content management system lets every department give its input including the IT experts and the marketing team. When they are on the same page, any business can offer an optimal experience to prospective customers, who are more likely to convert due to an ideal experience.
Based on what's working and what's not, you can alter your marketing strategy and personalization tactics to ensure positive results for your brand.
Create a Centralized Content Hub 
Content is the soul of all your digital marketing efforts. But creating content for various channels at once and managing it can be really challenging. Every platform has its own content guidelines. And various professionals are involved in content production such as designers, writers, SMM experts etc.
That's where Sitecore streamlines everything with the help of Content Hub Sitecore. From content production to content publishing on various channels, everything can be properly organized with Sitecore as your CMS. Its Content Hub improves the quality, speed, and scale of content production.
Sitecore's Content Hub lets you store and manage any form of content, and execute your content strategy smoothly. Furthermore, marketers can identify content gaps and meet those by producing content in a robust manner. You can track timelines, KPIs, and other metrics to make informed and quick decisions.
All in all, when every small detail of the content is available on a single, unified platform, you proceed ahead with utmost clarity.
Real-time Personalization & Segmentation
Modern-day marketers are focused on personalization because no other strategy is as effective as personalized marketing. 
According to a survey by Forrester, 89% of brands are investing heavily in personalization. People like to buy from or follow brands that produce relatable content. And to create such content, you always need customer insights.
The Sitecore cms system offers a plethora of personalization features. Most notably, you can collect user data and create segmentations to nail the segmentation party. Based on the previous interactions, you can learn who is looking for what on your site.
The Sitecore Experience Database gives marketers a 360° view of customer behavior so marketers can customize their marketing efforts accordingly. Furthermore, these insights empower you to adjust and highlight parts of the content that customers find the most interesting.
Marketing Automation
Looking for ways to free up your marketing team from repetitive, mundane tasks? When marketers indulge in boring tasks, their productivity suffers. 
Sitecore is an ideal solution to combat this issue. Sitecore Experience Platform lets you create connections, drive conversions, and foster loyalty. Bringing valuable data, analytics, and AI features to the table, this unique feature of Sitecore helps with marketing automation. 
Sitecore XP empowers marketers to deliver modern, seamless, and seamless digital experiences across multiple channels. You can execute campaigns with automated content to achieve better results with minimum effort.
With marketing automation, you can improve your relationships with your customers by offering helpful content immediately. Consequently, marketing automation allows you to create conversations and streamline interactions across all channels.
Need help with Sitecore integration? Hire our proficient Sitecore developers in London.
Integration with Several Advanced Tech Stacks
Another reason why Sitecore has become so popular in a short time is its flexibility; Sitecore features connectors for various third-party systems such as Dynamics CRM, Dynamics 365, Salesforce Marketing Cloud, etc.
Once connected, you can customize it further to fit your unique needs in an upgradable manner. Sitecore can be integrated with:
Coveo and SOLR (search)  

Telligent (community)

Twitter, Facebook, Klout (social)

Smartling, Lionbridge (language transitioning)

Ooyala, Brightcove (video)
In addition, Sitecore features a built-in media library for digital asset management. You can configure it to store assets in a content database or a file system. This unified digital asset management streamlines content production and improves your marketing efforts.
To sum up, we can say that Sitecore is a perfect platform for your business, whatever your industry.
What is a Headless CMS? Is Sitecore a Headless CMS?
Lately, there has been a lot of talk about headless content management systems. But not everyone is aware of the differences between a normal CMS and a headless CMS.
In a headless CMS, the back-end content functions such as creation, management, and storage are separated from the front-end functions such as the delivery of the content. And the user has no control over the display of the content, but only over what is displayed.
In other words, in a headless CMS, you can make changes to the content but not to the layout or design of your site — which is possible in WordPress or other traditional content management systems.
So you must be wondering, isn't it a disadvantage that a headless CMS doesn't allow one to make even small changes to the design?
No, in fact, it gives a front-end developer the freedom to improve the UX on a wide range of devices being used today to access the web. For example, mobile phones, tablets, wearable devices, etc.
The thing is, when working on a headless CMS, top Sitecore web developers have the freedom to choose any framework for designing the front end of the site. 
While the users enjoy 100% content control, developers can carve out a custom look and experience for each device — making the interaction more impactful
Since Sitecore's front-end and back-end are split into two, it's categorized as a headless CMS.
Hire Digital Gravity for Complete Sitecore Solutions
Are you looking for a certified Sitecore partner agency or a team of certified Sitecore developers for Sitecore integration or Sitecore implementation? We have you covered!
Digital Gravity is a Sitecore development agency, offering complete Sitecore solutions for all sizes of businesses. We have extensive experience in developing large-scale, enterprise solutions using Sitecore and various other cutting-edge technologies.
For pricing or discussing your idea with Sitecore experts, fill out the form and our team will contact you the same day.
                          FAQs
1. What are the top Sitecore website examples?
Some of the notable websites using Sitecore include:
mayoclinic.org 

Xfinity.com

 stackexchange.com 

Adp.com

 investopedia.com 

argos.co.uk 

my.xfinity.com 

godaddy.com
2. What is Sitecore CMS cost/Sitecore CMS development cost?
Sitecore CMS pricing depends on the size and complexity of Sitecore development. The more complex the task, the higher the cost will be.
3. How much is the Sitecore developer license cost?
The initial fee for obtaining Sitecore's license is $40,000. Onwards, you will be charged $8,000 per year.
4. What are the key Sitecore developer skills?
Since Sitecore is built using ASP.NET, a Sitecore developer has to be proficient in ASP.NET. Besides that, expert-level knowledge of C#, HTML, and JavaScript are other requirements for getting a job as a Sitecore developer in the UK.
5. Is Sitecore WordPress integration possible?
Yes, there are various ways to connect WordPress with Sitecore for various objectives. If you have any such requirement, reach out to us and our Sitecore experts will guide you.
6. Can you connect me with a Sitecore front-end developer?
Yes, sure. Just drop us a line with your requirements regarding the project and we will connect you with a Sitecore-certified developer.
7. I'm looking for someone for Sitecore website management and maintenance service. Can you help?
Connect with the experts of Sitecore London. We do everything from Sitecore website management to maintenance. Let's know what level of support you need from us and we will recommend the best package based on your needs.
8. Can we call Sitecore a content marketing platform?
It's not specifically a content marketing platform but a complete online marketing solution with a significant focus on the content side.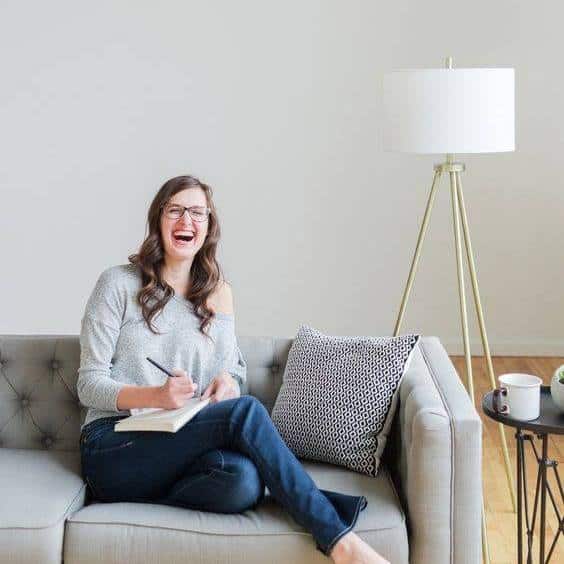 Debora John is a professional digital content creator, SEO and editor having years of experience working for many different industries and recently working in the Digital Marketing department at Digital Gravity. In her free time, She loves to watch movies, read books, and play console games.
- Debora John