Home » DG NEWS »
Gulf Information Security Expo and Conference GISEC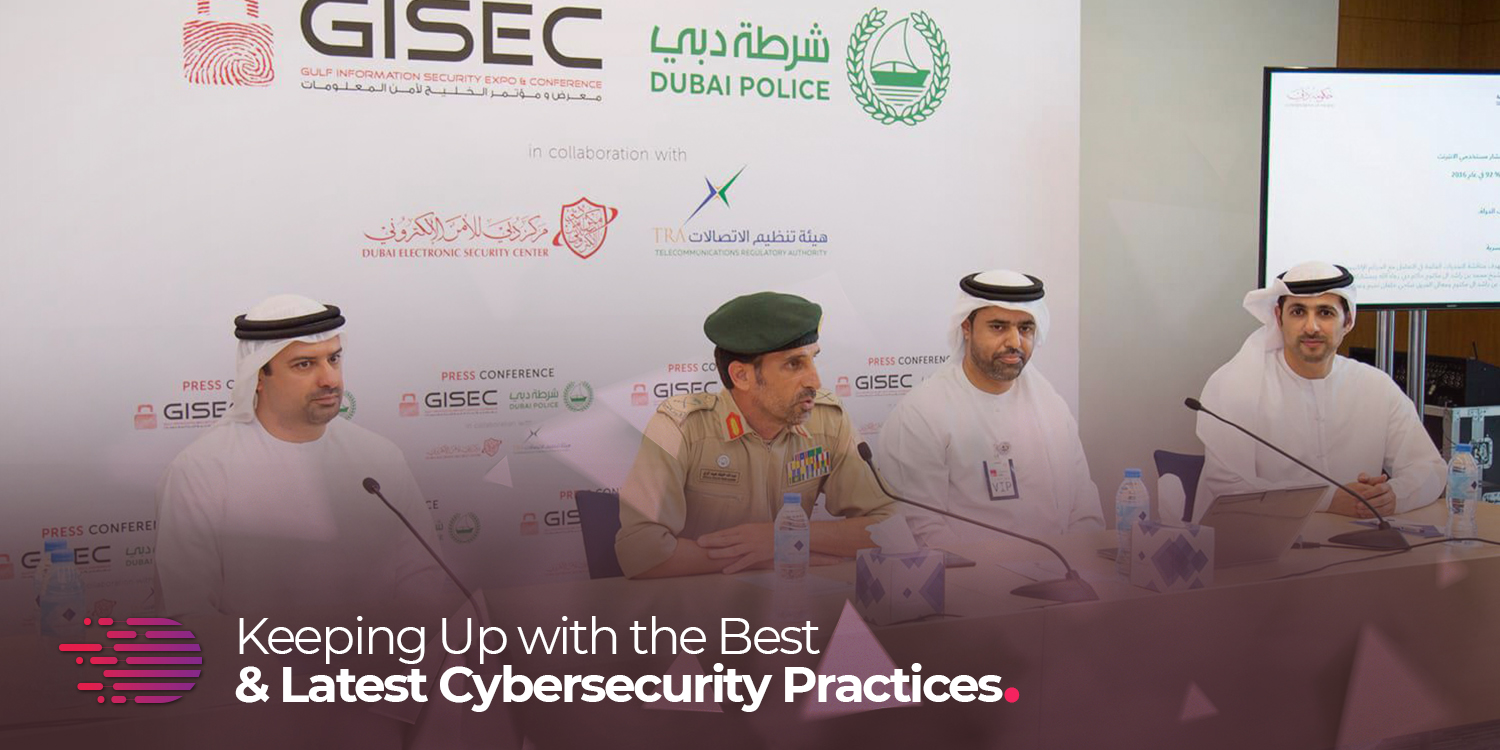 GISEC is the largest and most prestigious cybersecurity show in the whole of the Gulf region. Already in its 7th edition, the show has already become one of the biggest cybersecurity gatherings in the world that outstrips all other shows by means of speaker's seniority, footfall and number of exhibitors attending the show. The cybersecurity show is set to host over 7,000 speakers this year, while it's co-located with Blockchain and IoT summit and together the 3 summits are ready to host over 12,000 visitors from around the world.
The agenda for the information security expo and conference is put-forth by the highest level of advisory board members from different departments of Dubai including Smart Dubai, Dubai Police, and Dubai Electronic Security center. The conference is set to draw a massive influential audience from top officials from over 200 government departments and some of the biggest enterprises in the region.
GISEC Vision
The ultimate vision behind GISEC is to bring into one platform the futuristic, influential and disruptive technologies. The conference will be aimed to discover the latest and defining solutions for futuristic technologies including Artificial Intelligence, Machine Learning, Blockchain, IoT and enterprise cybersecurity. With one of the largest gathering of C-Level executives, thousands of security professionals and over 10,000 tech leaders, Gulf Information security expo and conference is sure one of the most defining cybersecurity events in the world.
Who Exhibits At GISEC?
Cybersecurity is one of the most pressing need of the hour for businesses to protect and expand beyond the limiting boundaries. The GISEC presents an incredible opportunity for businesses in UAE as well as around the world to meet and learn about the futuristic and most disruptive technologies from the industry experts that brings with them game-changing security solutions across the fields of Artificial Intelligence, Blockchain, Machine Learning, Enterprise Cybersecurity, and IoT.
Innovation is a global agenda that transcends all boundaries. GISEC presents an unrivaled gathering of diversity and scope in tech fields from Chinese technological marvel startups to American tech Giants showcasing their expertise and command over the cybersecurity threats.