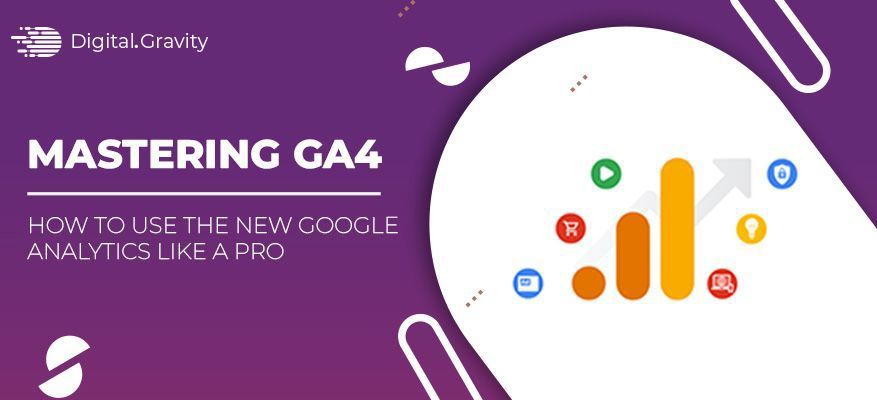 Check out our comprehensive guide to Google Analytics 4 (GA4). We have outlined the key features of this new version and steps to set up or migrate to the new GA4.
---
Google Analytics is a masterful tool that provides powerful website analysis and reports. The newly launched measurement tool is called Google Analytics 4 (GA4). This tool lets website owners track and report website features through a machine-learning model.
When the question arises about how to use Google Analytics, businesses need to study it to understand it. We cannot emphasize the strength of Google Analytics but sadly many businesses and marketers do not know its full potential and use the most basic elements.
Businesses and users currently using the former versions of Google Analytics should switch to the latest version as it will help them tremendously in adapting to the new features easily.
With the new update, Google Analytics 4 has become more powerful than ever. In this piece, we explain the correct use of Google Analytics that can take your business to new heights of success.
Key Features of the New Version of Google Analytics (GA4)
The latest version of Google Analytics 4 provides four updates from the former one.
With powerful privacy features, GA4 provides more security than the previous versions. The new privacy features include cookieless measurement. The websites are also restricted from storing any IP addresses.
Through the new privacy feature, websites are focused on collecting data more morally.
Multi-platform Measurement
A much-awaited feature by GA4 is the multiplatform measurement. Previously, users were struggling to collect important data from anywhere other than the website. With Google Analytics GA4, users are enabled to acquire data from iOS and Android apps.
You can analyze and evaluate the behavior of your audience across multiple platforms. Through this, you are not bound to access user information through a single channel only. Instead, you are exposed to their behavioral patterns across different channels which allow you to make a clever decision by comparing these platforms.
With Google Analytics 4, you can track the history of your user behavior and make assessments. The new machine learning model allows you to predict future behaviors based on past behaviors.
You are exposed to a lot of future possibilities with the new Google Analytics version. Using it cleverly will help you make powerful strategies that will result in increased revenue.
Instead of session-based tracking, Google Analytics GA4 allows you to measure user behavior through event-based tracking. This new feature lets you study the whole consumer journey so you can make accurate decisions that will benefit both you and your audience.
When you shadow your consumers, you know where they take more time and where they skip your page. This will help you make strategic choices to drive more traffic and conversions to your website.
How to Set Up Google Analytics 4
If you are new to Google Analytics, you may be wondering about the procedure of setting up Google Analytics 4. Well, you are in luck as we are describing how to set up your Google Analytics account below.
How to Set Up Google Analytics 4 using Google Tag Manager
You can set up Google Analytics 4 with the Google Tag Manager. This is quite a simple method intended for beginners. The steps include:
Go to the homepage of Google Analytics and click 'Get started today'. A list will appear, follow it and log in with your Google account.
Fill in the details in the option of 'Account setup'. You can choose any account name for your Google Analytics account.
You can enable or disable data sharing with other Google products and services in the 'Account Data Sharing Settings' under the option, 'Account details'.
Click 'Next' and create a property in the 'Property setup' to measure your data.
Provide accurate and specific information about your business by selecting the industry category, size, etc.
Click 'Create' to finish setting up your Google Analytics account. You will see a popup of 'Terms of Service Agreement' and you can choose your country and region from the drop-down list and read the terms before ticking the GDPR term. Then, click 'I Accept' to finish the account setup.
Go to your dashboard and click the 'Admin' tab. Choose 'Data Streams' under 'Property'. Select 'Web' to enable data collection for your site.
You can then enter your website URL and create a stream name. Click 'Create Stream'
Once you've set up a web data stream for data collection usage, you will find it under the 'Data Streams' section. You can add more data streams if you want to enable tracking on multiple platforms.
How to Use Google Analytics 4 For Your Business
1. Determine Realistic Google Analytics Goals
You need to set realistic and achievable goals which are actions that you want your users to take. Go to the 'Admin' tab of your Google Analytics account and select 'Goals'. Click on "New Goal" and select one of the templates provided. You can also select the "Custom" option.
You can choose any goal from the 4 goals presented and those are Destination goals, Visit Duration goals, Pages visited per person, and Event goals.
Destination goals help you in tracking visits that are important for you to achieve your business goals.
Duration Goals help track the time people spend on your website.
Pages visited per person are the goals that help you track the number of pages each visitor sees in a single session.
Event goals help you get notified whenever a user finishes a particular event on your website.
2. Learn to Build Custom Reports
Google Analytics has pre-configured reports that possess valuable insights and data. But you should dig deeper and learn more about reports so you can learn to create custom reports. This way you will be able to access more authentic and relevant data related to your business.
You can also create custom reports following the steps listed below:
Open the 'Reports' tab and then click 'Customization' and name it whatever you want to.
You can choose a report type. There are 4 types of reports. Explorer is the standard Google Analytics report. Flat Table can display the whole data of the website in separate rows and columns. Map Overlay uniquely uses maps to showcase the traffic and engagement on the website. Funnel, as the name suggests, shows graphs of funnels in different stages of the users.
Custom reports by Google Analytics 4 also allow you to arrange metrics according to the reports.
Final Word
We have stepped into a completely new era of digital marketing with the latest version of Google Analytics GA4. Businesses can accurately understand the needs of their target audience and attract them more quickly.
This guide curated by our team of SEO specialists can give you a clear understanding of the usage of Google Analytics 4. We suggest that you take the above article as a guide and become the master of GA4.
FAQs
What report indicates where users start or exit the conversion funnel?
The Goal Flow report indicates the journey of a user including where users start or exit the conversion funnel.
Which default traffic source dimensions does Google Analytics report for each website visitor?
Source and Medium is the default traffic source that Google Analytics reports for every user.
What report shows which types of mobile devices visited a website?
The 'Devices' report provides information about the different types of mobile devices that visit a website.
What does assigning a value to a Google Analytics goal enable?
You can track and measure the monetary value of a particular action or conversion on your website by assigning a value to Google Analytics. This indicates the worth of each completed goal.
Which kinds of hits does Google Analytics track?
Google Analytics tracks different types of hits such as pageview hit, e-commerce hit, screen view hits, user timing hit, event hits, social interaction hits, and exception hits.
Which goals are available in Google Analytics?
Destination, event, duration, and pages per session are the goals that are available in Google Analytics.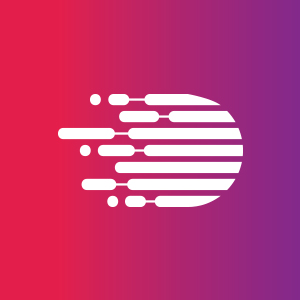 We are a digital agency has experience working with top notch clients. We provide web designs, web application, mobile application and all digital marketing services. We work with individual clients and also agencies.
- admin