Home » Others »
Platforms For Beautiful Background Images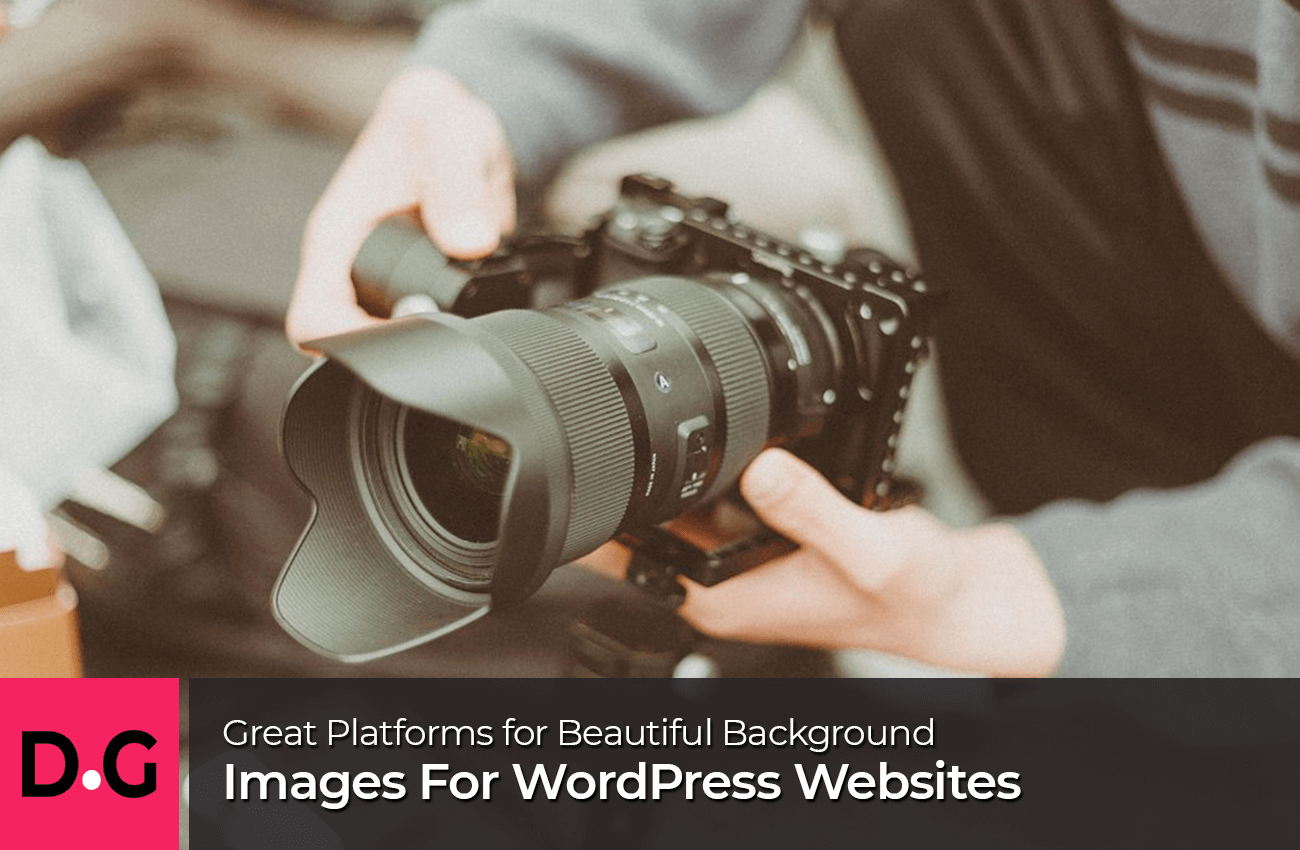 Introduction:
Many Word Press themes are now incorporating multiple backgrounds, parallax, and full-screen options. Every one of you who wants to run a Word Press website and want to get their hands on some free yet beautiful online images without worry of copyrights then this article is for you! There are many free platforms available online from where you can get images and pictures, as many as you want, with very high resolution to make your Word Press website stand out among others.
But it is important to know first, why you should not use web images.
Copyright images:
You should understand that every image on the internet is protected by copyright laws. Even if you do not see any copyright mentioned in an image, you must automatically assume that these images are copyrighted. So, instead of using a copyrighted image, you should use platforms which provide both free and paid images. It is legal to use them on your website.
Why should you use images with larger dimensions?
For your Word Press websites, you should find images with larger dimensions of at least 1080 pixel in height and 1920-pixel wide images as an image smaller than this resolution is not going to work as when you enlarge a smaller image, its quality is lost. So, always use images with larger dimensions.
Having said that now let's focus on cool places online form where you can get images without copyright issues.
Pixabay

This platform has a big collection of images, vector graphics and photos and it is entirely free to use these images. You can browse images from various categories on Pixabay.
Look at this beautiful image of Dubai from Pixabay
Refe:
To make your web design look beautiful, free images from Refe can be a great platform to refer to. It has a complete listing of images for free that you can just download/save from their official website. You get a lot of historical, modern and vintage blend of pictures.
Fotolia:

It is another great platform to make your web design look creative and great. Fotolia has a huge collection of photos. The platform is easy to navigate and you can use the images easily on your Word Press website.
A historical photo of Dubai from Fotolia
Shutterstock:

If you want to captivate your audience with a stunning web design that has a mesmerizing background image, Shutterstock is a great place to visit for images.
Dubai Garden image from Shutterstock
Unsplash:

When you want to make web design of your website look awesome, Unsplash can give you some great options for background images for a Word Press based website.
Dubai, Burj Khalifa image from Unsplash for free
Photo Pin:
Photo Pin has a large repository to choose images from. It is an intuitive platform for quick and easy access. Bloggers with their Word Press websites can use it to find some quality images.
Free Images:

This website has a huge collection of royalty-free images with also a premium option available. Their free images are great but you may get more quality with paid images so it depends on your requirements and budget.
A captivating image from FreeImages
Conclusion:
A web agency in Dubai can help you create a Word Press website by using beautiful images from the above-mentioned platform or you can do that yourself if you have some developer's skills.
If you do not have images of your own, you can ask your web agency to use free or paid images available on above-mentioned platforms to make it look great.