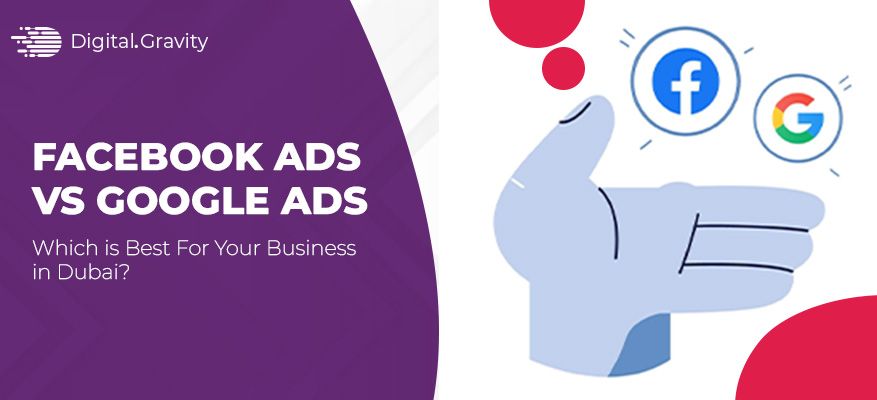 Google Ads vs. Facebook Ads: A battle that became fiercer a decade ago You might have seen both types of ads when you searched on Google or scrolled on Facebook. But how do they work, and which is best for your business? These are the concerns that we intend to address through this post.
---
Marketing is incomplete without Google or Facebook ads today. Small, medium, or large businesses all are in the race to leverage either of these platforms to target audiences. But you can only drive a certain amount of traffic through organic marketing strategies. Paid search ads are the ones that create magic and warrant qualified leads at the end of the day.
While paid marketing has many roots that benefit users, it eventually boils down to the industry leaders – Google and Facebook ads.
Use Google ads or Facebook ads cleverly and boom you have traffic, engagement, and conversions all at once. In the ever-growing digital world of Dubai, it is important to harness the power of the right platform for your ad campaigns.
You can use Facebook paid ads, google ads, or both of them simultaneously to enjoy the most out of your advertising.
If you are confused about how Facebook Ads or Google Ads work, we are providing you a thorough guide below to help you make the right decision.
But first, let's familiarize ourselves with their definitions.
What are Google ads?
Google ads are paid, targeted ads that advertisers bid on to display to the searchers. Advertisers only pay for these ads whenever they are clicked on by users. Google PPC ads appear on Google searches or other search engines etc.
Using relevant keywords is the absolute key when it comes to Google PPC ads. By using relevant keywords, you can grab the attention of the audience who are actively searching for products or services related to your business.
PPC Services provided by renowned agencies like Digital Gravity can provide your business with the boost that it needs. With customized Google ad campaigns, you can be assured that your business will receive great traffic and possible conversions.
What are Facebook Ads?
Facebook ads appear in Facebook Messenger, Feed, non-Facebook apps, or websites present in the Meta. We can call Facebook ads 'Paid Social' as they target users of social media.
The rule of social media has attracted a lot of interest from enthusiasts of online shopping. It makes sense for businesses to be attentive to using Facebook ads as their primary marketing tool.
Facebook ads are quite versatile as they allow advertisers to publish ads in images, videos, slideshows, etc format. This allows advertisers and audiences to target and be easily targeted.
Now that we have familiarized ourselves with what Google Ads and Facebook Ads are, let's dig deep into what the major differences are between these two advertising platforms and which is the best for your business.
Differences between Google Ads & Facebook ads
A confusing situation for digital marketers today is the choice of Google ads vs. Facebook ads. Both platforms are popular today with their significant benefits. They both work on the concept of paid marketing where you need to pay a certain amount of money for your advertisement to be displayed.
Google ads (AdWords) are paid ads that are displayed on SERPs. These ads appear on google.com or other websites through Google's Search Partners or Display Network. Through Google PPC ads, advertisers are paying money to be featured on search engine result pages.
On the other hand, Facebook ads are paid social ads that attract your target audience to your ads. With the ever-changing algorithm of Facebook, it has become important for digital marketers to constantly stay updated on new trends and strategies.
As new strategies are introduced, digital marketers are facilitated by them to create more appealing and interactive Facebook ad campaigns that will drive more engagement and conversions for their business.
Facebook paid ads effectively reach a wider audience through ad campaigns instead of organic. While these platforms are important for your business in Dubai, there are some aspects that you should consider to make the correct choices between these.
Google Ads vs. Facebook Ads: Which is Best For Your Business in Dubai?
According to Shacknews, Google earned approximately $54.48 billion through advertising in 2022. This showcases the sheer weight that Google ads have on businesses that are taking advantage of them. Businesses have earned remarkably well by using Google ads.
On the other hand, Facebook has the potential to reach more than 2 billion users through advertising according to SocialPilot.
These statistics prove the importance of paid advertising for businesses. Before choosing any platform, you should consider the below elements to know the better advertising platform among these.
Also, PPC services in Dubai possess professional marketers who are proficient in creating Google as well as Facebook ad campaigns. If you are new to the world of paid advertising, consider hiring a digital advertising agency for your business in Dubai.
· Your Budget
Determine your budget first before diving into the world of paid advertising. The end goal of any advertising campaign is to generate the maximum revenue. With Google ads, your level of performance and revenue depends upon your efforts on the right keywords.
If you have a small budget, you need to avoid using keywords that have high cost-per-click. This will not yield positive results for your business to invest in such keywords.
Suppose, you choose a keyword that costs $30. This is a high cost for a small budget and will be costly for you to implement. You can get a lot of visibility and engagement on Facebook ads using this same budget.
Knowing the right platform to choose based on your budget will help you create and implement long-term strategies.
· Buyer Intent
The biggest gap between Google ads and Facebook ads occurs when users are searching for something online. Google ads are displayed whenever users make a search query. This means that these ads provide prompt responses to users.
While Facebook paid ads are displayed for a limited time and work on the memory of users. Who is going to remember an ad they saw sometime back when they needed something immediately? Users are more likely to make a Google search instead of browsing through Facebook ads.
Search ads are proactive as they display ads immediately after a search query. Users are not going to remember Facebook ads after some time so they are not long-term. With that being said, Facebook is great if you want to build brand awareness rather than just selling.
· Ad Formats
Facebook is a platform where you can play with creativity and form unique ideas. You can experiment with your advertisements to build more brand awareness. Google is not as flexible with its ad format as Facebook is. By using images, videos, and reels, Facebook ads become way more engaging and interactive than Google PPC ads.
Consider this for a second, you are advertising a product that is for the young generation. Your best bet is to avail of the numerous ad formats provided by Facebook as they have more potential to grab the attention of users and convert them.
· Target Audience
The predominant factor in Google PPC ads is the use of the right keywords in the right place. By researching the average cost-per-click of every keyword, you can understand the user journey and behaviors.
This greatly helps in targeting the right audience in the right place. Remarketing ads or retargeting ads further benefit Google ads in accurately targeting and attracting the right audience.
On the other hand, Facebook paid ads target frequent users who are highly active on the platform. Facebook ads are not usually targeted to a particular set of audience instead they randomly appear in the Newsfeed of users. This gives Facebook a wide range of audience to target.
Facebook is exposed to a lot of information, shared by users. By tracking and storing this data, Facebook can display relevant ads to the right audience. Especially for Dubai marketers, Facebook helps in narrowing down the humongous data to a selected audience that will be interested in their business.
You can hire a professional PPC advertising agency in Dubai that will make a powerful ad campaign for your business.
When Should Uou Use Google Ads?
Google paid search ads present themselves in front of the users when they enter a particular search query. This is a great opportunity for you to incorporate relevant keywords to ensure that your ads appear at the top.
By using the right keywords, you can attract refined traffic to your ads that are actively searching for products related to yours. Google receives plenty of search queries in a day so it makes sense to target your audience where they are most likely to see your ads.
Google PPC ads are highly effective as they provide prompt responses to the users' queries by displaying them the most relevant ads.
Factors to Consider When Creating a Google Ad
With great marketing comes great research. You cannot shoot blindly in the dark when it comes to Google paid search ads. Research thoroughly about your target audience and competition to understand what you need to do.
Here, we are going to list down some elements that you should consider while choosing the right ad platform for your business in Dubai.
1. Location
Set up your Google PPC ads according to the geographical location of your target audience. This will ensure that your ad is shown to people who are near your business and thus can easily reach out to you.
2. Headline & Description
Your words will attract the attention of your target audience the most. Make sure that you write a copy that is relevant to your ad and matches the intent of the searcher's query.
3. Keywords
The accuracy of your keywords will make a place for your ads on SERPs. Use your keywords cleverly and strategically to attract your target audience.
4. Ad Extensions
You can provide any additional information by using ad extensions that will promise more engagement and the possibility for conversions of your users.
When Should You Use Facebook Ads?
Facebook paid ads differ from Google ads as they target a particular part of the audience. These ads are displayed to the audience who has already shown interest in your business of products or services.
Facebook ads target a specific audience and that is why they are quite successful in generating profitable results.
Factors to Consider When Creating a Facebook Ad
Before you make a Facebook ad campaign, you need to assess some elements to make the right decision.
1. Custom Audiences
You can create your custom audience for Facebook ad campaigns. Through this, you can target your existing customers or any potential leads. Creating custom audiences will help you focus your efforts in a particular direction.
2. Gender
A popular aspect of Facebook ads is that it allows you to target a specific gender. You can target any gender based on the relevance of your products.
3. Interests
You can target your Facebook ads by interests such as fashion, apparel, fitness, etc. Track the behavior of your users to know their interests and likes. This way, you will be able to personalize your ads to fit the needs of your users.
Final Word
Whether it's Google or Facebook ads, they both are quite effective and result-driven in their approach. Your business can flourish and reach new heights of success by using the right platform for your business in Dubai.
We have explained the benefits, feasibility, and uses of both platforms above. You can take a look and make the right decision. If you are searching, a great choice for an expert PPC Advertising Agency in Dubai is Digital Gravity which can help you with a customized ad campaign for your business.
FAQs
Which platform from Facebook and Google is better for immediate conversions in Dubai?
This depends on the type of business you have but mostly Google PPC ads are more efficient for conversions in Dubai.
Can I target specific demographics and interests on both platforms in Dubai?
Yes. Google ads allow accurate keyword and location targeting. On the other hand, Facebook uses demographics and behaviors to target a specific target audience.
Which platform is more suitable for small businesses in Dubai with limited budgets?
It depends on the goals and objectives of the small business. If you want to increase conversions immediately, Google PPC ads would be a good option for you. If you want to increase brand awareness and engagement, Facebook paid ads should be your choice.
Can I use both platforms simultaneously for my business in Dubai?
Absolutely. Instead of making the difficult choice between Google ads and Facebook ads, you can use both and make a combination. By using both platforms, you can reach a wider audience and have more chances for conversions.
Should I hire an advertising agency for my business in Dubai?
You can hire any PPC advertising agency in Dubai for your business as they are professionals in crafting impressive and ROI-driven ad campaigns.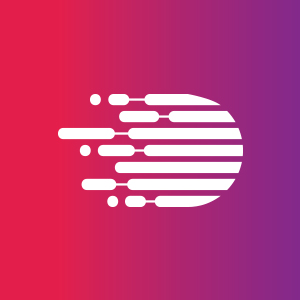 We are a digital agency has experience working with top notch clients. We provide web designs, web application, mobile application and all digital marketing services. We work with individual clients and also agencies.
- admin