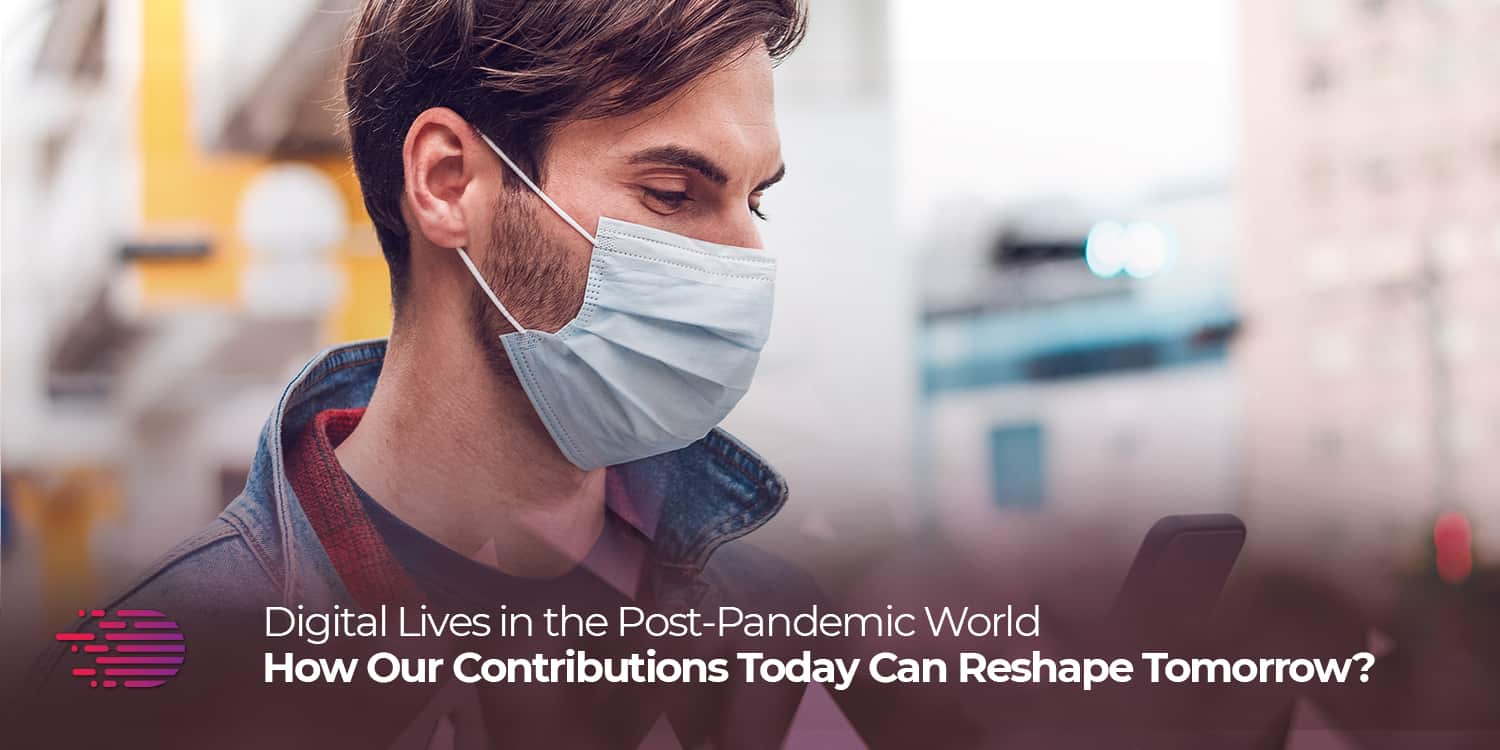 "Quarantine & Lockdown is the New Normal but, would our digital lives ever be the same again?"
In order to survive the ongoing pandemic crisis, leveraging digital tools and technologies has become a must for entrepreneurs. It's obvious that the outbreak has already boomed digital transformation across industries and businesses of all nature. From video conferences, online education for children, streaming workout videos and much more, a lot has changed and even in the post-pandemic world, most habits are likely to stay for a balanced and better lifestyle.
Carsten Wierwille; the CEO of USTWO, a digital product developer has this to say:
"We just assumed that certain services in our society and our economy were provided in-person and required co-location. And I think those assumptions are now radically being challenged."
People from around the world have come to accept and appreciate better services from online businesses given to highly professional customer experience, improved digital experience and contributing to an easy lifestyle. On the flip side, however, there's a growing concern for the safety of personal data and privacy.
As a leading web design Dubai agency, we are committed to provide better services and help entrepreneurs in leveraging digital technology to create smart solutions that can solve problems of hundreds and millions affected by the COVID-19 crisis. The world is slowly recovering from the devastation of the pandemic which has left an impact similar to Thanos's snap; owing to the rapid digital transformation. The burning question is how to empower entrepreneurs and industries in leveraging digital tools.
The Digital Impact
The contributions of the digital economy are quite obvious to drive the world out of COVID-19 pandemic but what'll it take to have business antennae tuned into digital tools for adapting the change in consumer behaviour! 
The post-pandemic journey begins by departing from the traditional business model and focuses more on creating shared value. Online marketplaces, zero-contact delivery, live streaming and paperless currency system are surely going to become omnipresent.
To build an ecosystem where human and digital technology can coexist in harmony, the burden's on entrepreneurs to adapt to a platform which enables solving issues of the people in a convenient manner. This result in the rise of SMEs and corporates, positioning them as market leaders towards an economy recovering from the coronavirus. All such presents greater opportunities in terms of employment and emerging markets that have successfully leveraged the digital transformation.
Greater social mobility and economic participation from marginalised populations will be another thing we'll experience from all the incoming change. In addition, there'll be a gradual surge in remote working opportunities, leading to a major change in the organizational hierarchy. Access to talent and professionals will definitely expand beyond borders.
The Importance of SMEs
When it comes to creating jobs and contributing to the economy, SMEs are the catalyst, being pathfinders during the journey to recovery. The best amongst these are sharp minds, creative enthusiasts who can pilot their team and organisation as a whole to adopt digital technologies while enabling customers, partner clients, local and foreign communities so on to thrive in the long run. In fact, you can even liaise with a professional web design and development company in Dubai to help you explore deeper into the digital domain to extract what's best for the audience.
Simple & Convenient Ecommerce 
Now that digital transformation has accelerated across industries worldwide, businesses and setups that have so far been struggling to grasp integrated technology need to act quicker in order to survive. Only by accepting digital as the future and investing in technology can contribute to easier lives. Speaking of different business setups, many visionary automotive industry clients have adapted to digital configurator allowing users/customers to customise their car elements online. These customised cars are then delivered directly to the doorstep for test drive and eventually closing up a successful sale.
There has been a significant rise to telemedicine and online doctors, providing quality healthcare services to the patients in self-isolation. Although there're already many healthcare apps and software to diagnose several health anomalies, the ability to connect directly with a primary physician or a specialist has no alternative. Where people were reluctant in sharing their data first, things are changing fast for acquiring better services and added convenience given to the digital lifestyle.
The Culture Shift
Perhaps one of the most obvious cultural shift is the work from home routine which, for many, is a long-awaited blessing whereas, for some, a nightmare since it only adds to the already burdensome life at home. Looking at the positive side, introverts have benefited most from the digital tech as employees who were once too shy to speak with anyone in person is now highly active and providing exceptional services through video conferencing tools, online customer care and support software, during virtual meetings and more. In short, the team dynamics have changed completely!
In a post-pandemic world, it's expected that there would be fewer business-related travels since online meeting software, digital whiteboard, presentation tool and more would be the finest solution to execute a successful meeting. Social media and digital messaging/chat tools are now being accepted where once they were considered a threat to privacy. 
More and more Facebook users are now actively running campaigns against the virus in order to support the affected where online classrooms, cooking and workout sessions and even celebrating birthday parties or other events while staying indoors and isolated are now becoming the new normal.
Entertainment Gets a New Meaning
Much like every other industry, entertainment services have also experienced a massive change with ever-increasing subscriptions on live streaming channels like the newly launched Disney+ which claims to have more than 50-million subscriptions. Things have been disappointing for those who were previously excited about upcoming movie releases as well as fans who are always eager to get their hands on cinema tickets for the first premiere. However, not all are grim and dark as they can enjoy even more at home with families now that streaming services are rising in demand.
Gaming and Esports are likely to become the mainstream whereas remote learning, working, online food delivery services, meal kits and much more is sure to see a major spike in coming days, which eventually would become the new digitally connected future. Mr Sam Robson, director of the audience at an online publishing company; Future says:
"A consumer's journey starts from Google so we just have to create content that provides more relevant answers to the search queries."
Deciding the Future
Although predicting the definitive end to the pandemic is challenging given to the current scenario, the post-COVID world is surely where humans and businesses are techs empowered. Whether resuming successful business operations or simply accessing basic essentials for a quality lifestyle, the brave new world that is being created is possible only by harnessing digital technology and love together as one connected family. Learn all about the latest digital tech from a leading web design Dubai company and how you can leverage tech at its best.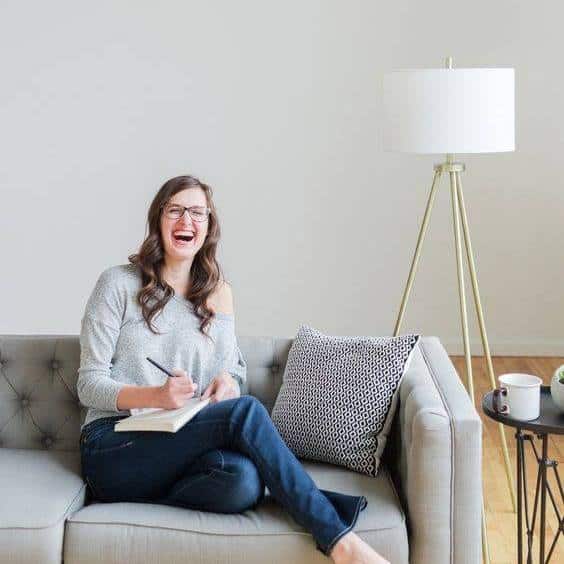 Debora John is a professional digital content creator, SEO and editor having years of experience working for many different industries and recently working in the Digital Marketing department at Digital Gravity. In her free time, She loves to watch movies, read books, and play console games.
- Debora John