Home » Marketing »
How to choose a Right SEO Company?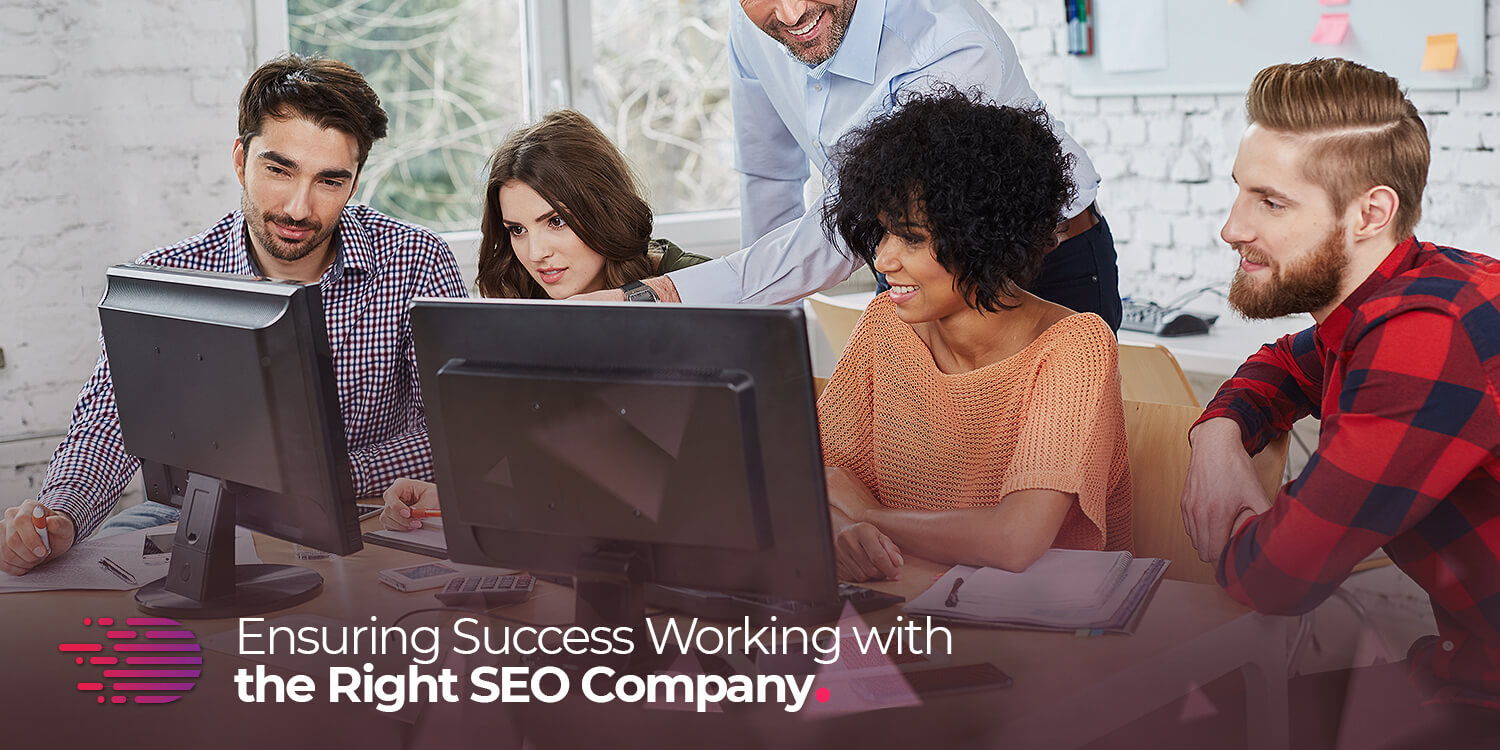 There's little doubt to say that choosing the right SEO company comes with a painstaking process. Let's just agree to the disagreement that there's no standard way to choose the best SEO company and with so many considerations involved in the process, there is little doubt that one can get overwhelmed with the choices.
Now, we don't mean to utterly disappoint you with the negative talk and certainly, there are profound approaches that can help you choose the best SEO company. And that's exactly what we will be looking today.
So, let's start our search for the best SEO company by debunking some wrong selection procedures and then gradually proceeding to the right approach.
Bad Approaches to Avoid:
Don't rely on Google Rankings
Shocking right? Well, we totally understand your shock and disbelief in this regard because that's how you are tuned to choose everything online, isn't it?
You see, the problem here is an inherent conflict of interest and it won't be too hard for you to understand that as well. The reason why you shouldn't rely on Google rankings for choosing an SEO company is that most of the highly reputed and best performing businesses aren't there. That's because the best of the best SEO companies don't really have to rely on Google rankings for attracting clients; they rather rely on referrals and word of mouth to attract new customers and with very high retention rates they are making good enough money and are too busy to market their brand over the internet.
So most of the results for "Best SEO company plus your location name" will comprise of average (there are exceptions of course) companies that are there to hook few clients, because they lack the referrals or recommendation.
Obviously not a great filter to say the least!
Top SEO companies lists
God oh God, where do I start explaining this…
I mean, do you really think you can rely on such official lists and trust them for your website? Most of them are paid reviews where bloggers or hosting websites are paid by all the listed companies to get their name in that list. In fact, we have also received many offers where we have the opportunity to be listed as the best SEO company in their list; only if we agree to pay a premium of AED 75,000 annually (whoosh that's painful).
Obviously, another false filter to rely on!
Falling for the Secret Recipe
"No, we can't tell you our methodology because that's a secret recipe and we don't like to share that". Well, if you hear any of such nonsense talking by any of the company, your best bet is to run away as far as you can without even looking back.
Let us just clear a great myth; there is no secrecy, repeat, there is no secret recipe in the SEO world. I mean can you really believe that there will be anything secret to achieve something that Google itself inform users?
Ok, now that we have cleared some of the most prevailing myths regarding the industry, let's just see some positive steps that can get you the results.
Choosing the right SEO company – The right approach!
Step 1: Know the bottom lines
Success doesn't come unexpected, you got to work and plan for it. The same standard goes with a prolific SEO campaign. Before you handover business SEO goals to a third party (an SEO company), you should practically plan each and every pain point you want to address and that will be our first step towards a successful SEO campaign.
Our advice to businesses is to call an executive meeting for an open discussion with the company's board. Note down the pain points and list organizational bottom lines you want to achieve. Once you have clearly defined goals in front of you, you'll be in a much better position to check out and judge the standard of any company.
To help you understand what we are talking about, let's just list down some good and not so good goals related to the SEO needs of your business:
Good Goals:
– We got to increase our visibility for a certain group of people who are interested in products/services that we sell
– We want to increase our revenue stream. We want more lead generations and more sales through SEO
– We want to get more subscriptions
– We want to raise brand awareness in the market. We want people to know about our company and for the products/services we sale
Not so good goals:
We need more traffic on our site. Why? No idea why but it just that we want to have traffic (that's as terrible as it gets). Higher traffic doesn't translate into anything, especially if you aren't getting sales, just imagine what actually you'll achieve by attracting traffic without a clearly defined goal in your mind
We want to rank on the first spot. Why? Because that's how business gets revenue, right? Wrong… There are some dozens of other factors that determine the success or failure of any business model. Ranking on top spot won't help you while there are technical glitches on your website. For instance, a website with the bad user interface or a bland content with no CTAs won't get any good out of the first spot; rather you'll permanently lose customers.
Step 2 – Shortlisting
Now that you have clearly defined goals in front of you, it's time you start shortlisting companies on some criteria basis. There can be multiple criteria you can judge the proficiency and authority of a company. For instance, you might shortlist SEO companies for their location (SEO companies in Dubai) or particular strong point "web design and SEO Company in Abu Dhabi" etc.
Shortlisting based on certain criteria will help you save time and hassle in your quest and you'll be in a better position to finalize the best that falls within the defined criteria.
Step 3 – Ask for recommendations
Although the final nail in the coffin before finalizing an SEO company would be to meet (physically or remotely) them in person, however, since most businesses aren't much sound in technical aspects, the best way is to look out for recommendations.
You can ask your friends, peers, colleagues or even list down past customers for shortlisted companies and get in touch with them to have an unbiased review of the company.
The Takeaway:
Finding the right SEO Company might be a tricky task, but certainly not an impossible feat to achieve. All you got to do is to take the right systematic approach with an open mind and you will definitely get the best outcome for your business.