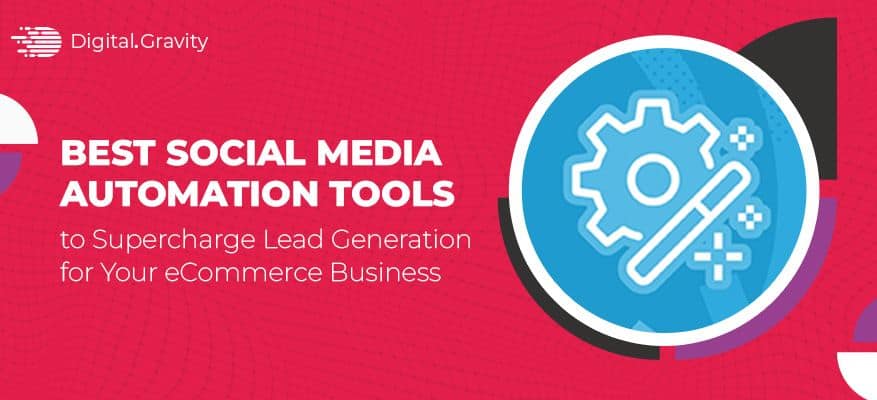 E-commerce businesses need to generate leads and interact with their followers on social media platforms to turbocharge their growth and success. However the competition is fierce, so marketers often find it overwhelming to maintain a powerful social media presence given the large amount of content and engagements needed.
This is where social media automation comes into the picture which has transformed the way e-commerce marketers leverage the potential of social media sites.
This blog is a run-down of the best social media automation tools that can help your e-commerce business grow, get more leads, and close more deals. So let's get started:
Best Social Media Automation Tools for Your eCommerce Business
1. Dripify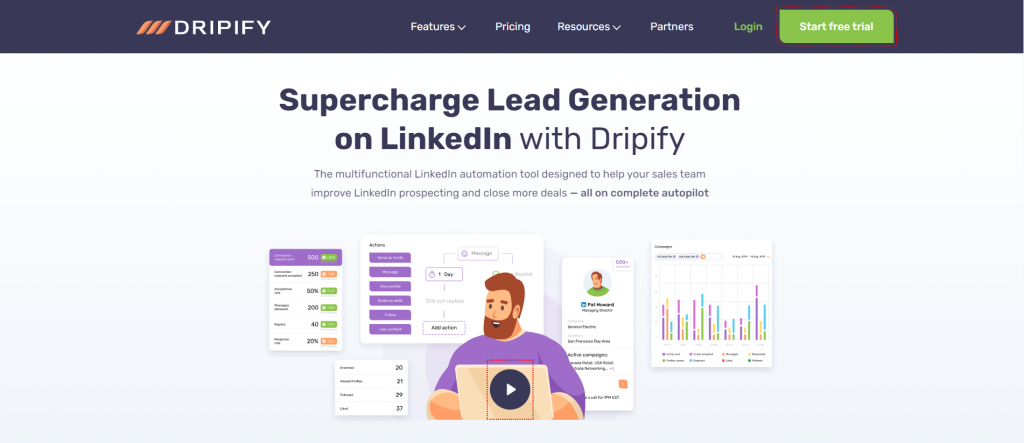 Dripify is a multi-faceted and one of the best LinkedIn automation tools that helps businesses enhance their lead prospecting and passively make more sales. 
It lets marketers automate multiple repetitive LinkedIn prospecting jobs such as mass texting utilizing sophisticated LinkedIn messenger, finding information employing connection requests, LinkedIn scraping tools, and skill endorsement. Marketers may develop sales funnels and drip campaigns with the aid of several LinkedIn actions.
2. Octopus CRM
It is one of the best content automation tools available for social media marketers to generate leads and make sales. Octopus CRM assists marketers in easily networking and making sales on LinkedIn. 
It provides a vast array of automation features like sending messages, connection requests, and endorsements along with monitoring and handling leads. 
Octopus CRM lets you concentrate on fostering purposeful bonds and making sales instead of wasting time on manual jobs. One of its core features is its sophisticated search abilities. 
You may employ it to search for leads depending on various standards like job title, industry, location, etc.
3. Crowdfire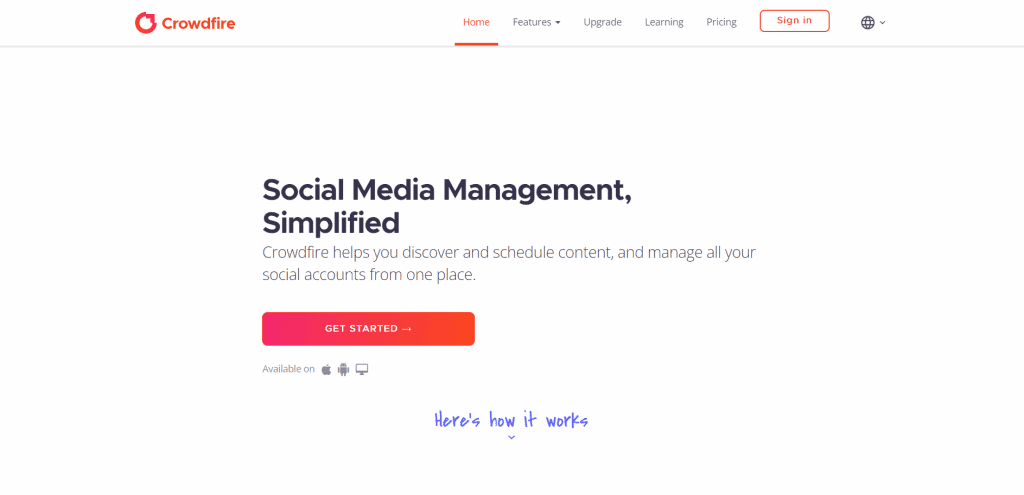 It is an automated social media posting tool that aids marketers and common people in managing their social media marketing. Crowdfire supplies a vast array of features that automate repetitive jobs like scheduling content, managing analytics, and handling several accounts. 
It lets people concentrate on developing interactive posts and boosting their social media footprint instead of working on manual jobs for hours on end. You can make and schedule posts on different social media sites such as Instagram, LinkedIn, Twitter, and Facebook.
4. Post Planner
It is a social media scheduler and automated content creation tool designed to enhance engagement. Post Planner aims to make handling social media accounts a piece of cake. 
Businesses can find the ideal content to post on their socials with only a few clicks and can detect without hassle the posts that will perform best with the unique engagement score. This tool also enables users to partner with their colleagues to help them handle social media accounts together.
5. Later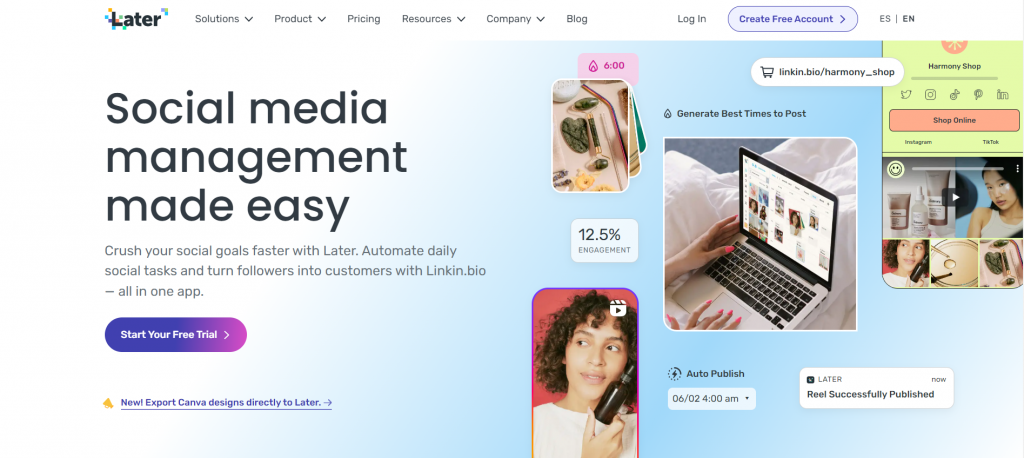 It is the best social media tool for brands wanting to enhance their social media presence. Later plan, assess, and post content ahead of time saving your time and assisting your business to thrive. 
It is also the ultimate Instagram post automation tool as it enables users to plan and schedule Instagram reels to get published at a specific time in the future automatically. You can also moderate and respond to comments employing the Conversations tool and even attain in-depth reel analytics to enhance your strategy.
6. TweetDeck
It is one of the best Twitter automation tools that helps users handle their brand's Twitter presence without hassle. 
This powerful tool allows businesses to conveniently order and monitor several Twitter accounts, searches, and hashtags all in one central platform. It rids you of signing in and out of multiple accounts or scraping through lengthy timelines.
Tweetdeck lets you schedule posts ahead of time so you can keep your audience engaged even when you aren't active on your profile. 
7. Loomly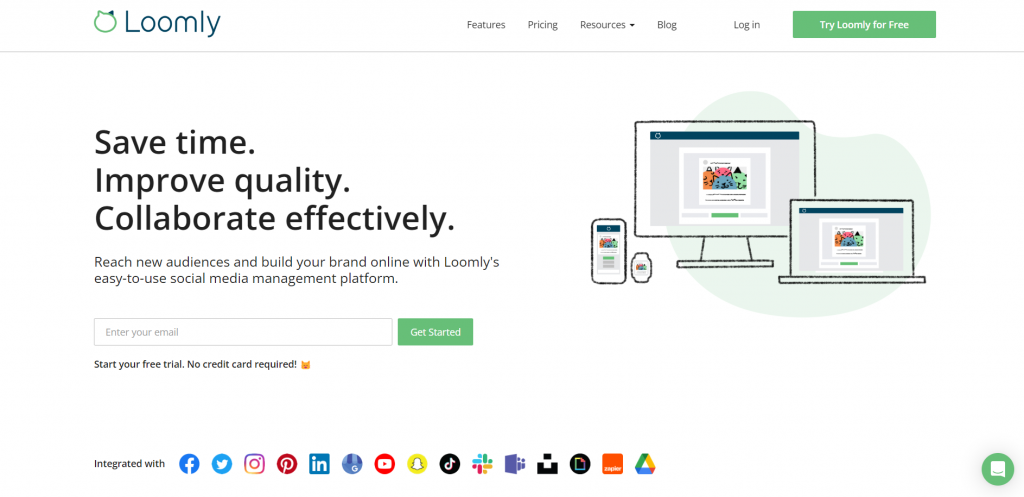 Loomly allows you to easily manage social media posts for different social networks such as Instagram, Twitter, TikTok, LinkedIn, Pinterest, Google, Snapchat, and even custom channels from one central platform.
It is also an incredible Facebook automation tool that helps you get inspired, create, preview, and schedule posts. You can also handle approval workflows, preview your posts, and boost your content with ads.
Loomly offers native iOS and Android apps to help you handle your socials on the go. You can moderate messages and comments and track your performance with advanced analytics.
8. Tailwind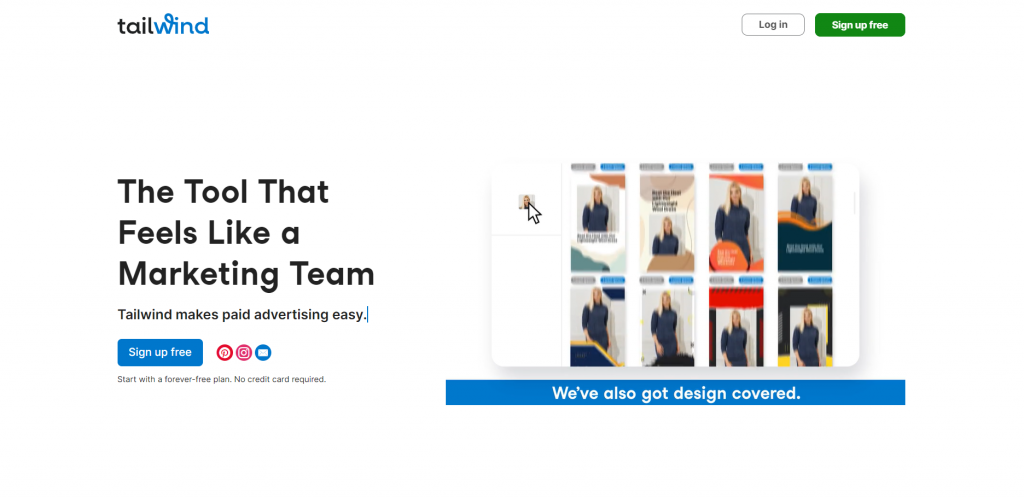 It is the best social tool that helps brands wanting to enhance their social media presence with its sophisticated tools, users may develop ideal advertising campaigns in less time without hassle.
Tailwind can work as your personal social media marketing squad that stays with you wherever you go and writes, designs, and offers plans for growth for free.
Its ghostwriter and create feature helps you write automated Facebook posts and rids you of writer's block. It will also offer you hundreds of designs to pick one to make a stunning social media post.
9. Mention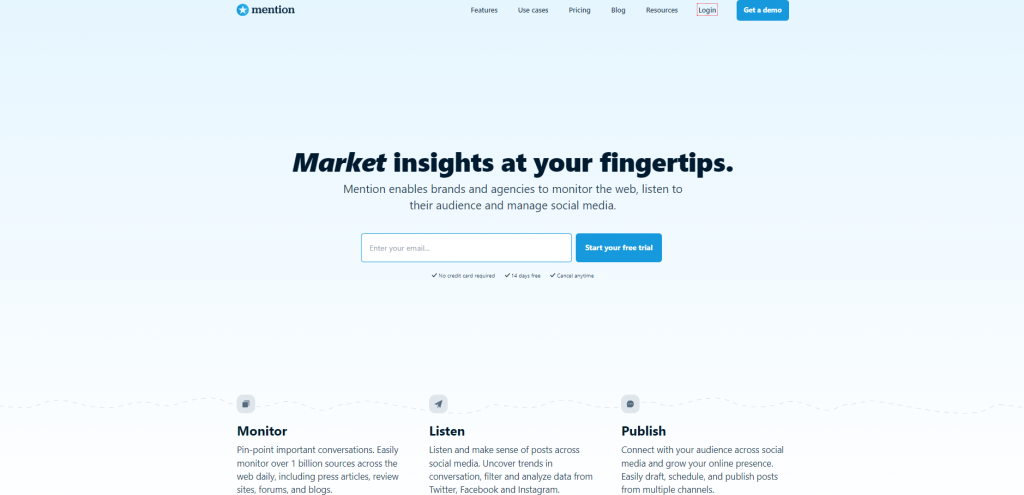 Mention is a tool that allows social media marketers to manage their online presence and completely contemplate their target customers. These effective platforms offer the data they require right at their fingertips letting them conveniently track the internet, read their followers' views, and manage their social media activities. 
Mention allows users to highlight the chats that are most valuable to them. It lets you track more than 1 billion sources daily such as review sites, press articles, blogs, and forums.
10.  Pally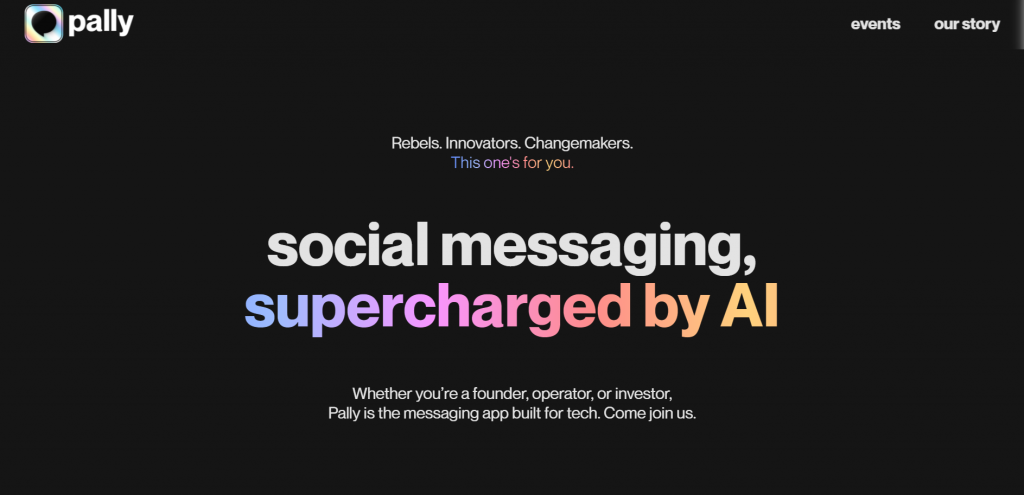 It is a feature-packed but inexpensive social media management platform. Pally has a minimalistic and user-friendly interface and allows you to plan, develop, and schedule your content in seconds.
It boasts built-in planning tools to let you preview your posts before you publish them. Plus, its analytics and reporting features help businesses easily monitor and assess their social media performance. They can develop social media posts that engage their followers and track the results.
Pally has an all-in-one inbox so you see all comments, mentions, and DMs at once when someone sends them.
Bottom Line
In a nutshell, the e-commerce landscape is constantly changing and so are the techniques needed to compete in this field. We hope you like our review of the most useful social media automation tools to help e-commerce traders earn more leads. Each one has its distinct collection of features and abilities so choose the right tool for your business and easily access, interact with, and turn possible leads into paying customers.
Digital Gravity is a leading social media marketing agency that can help you increase your sales and double your revenue. Contact us today to start making it happen!
FAQs
What are some of the best Instagram automation tools?
Sprout Social, Stormlikes, Inflict, Instazood, Brandwatch, Kicksta, Growthsilo and Growthoid are some of the best Instagram automation tools.
What are the ideal automation tools for groups on Facebook?
GroupBoss, GroupFunnels, SocialPilot, GroupKit, GroupLeads, GroupCollector, GroupConvert, PilotPoster, SocialChamp, and CrowdFire are the ideal automation tools for groups on Facebook.
Which social media networks should I use to generate leads for my e-commerce businesses?
You can use multiple social media platforms for lead generation including Instagram, Facebook, LinkedIn, Youtube, Twitter and TikTok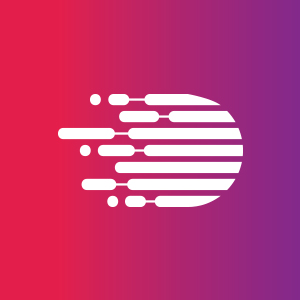 We are a digital agency has experience working with top notch clients. We provide web designs, web application, mobile application and all digital marketing services. We work with individual clients and also agencies.
- admin