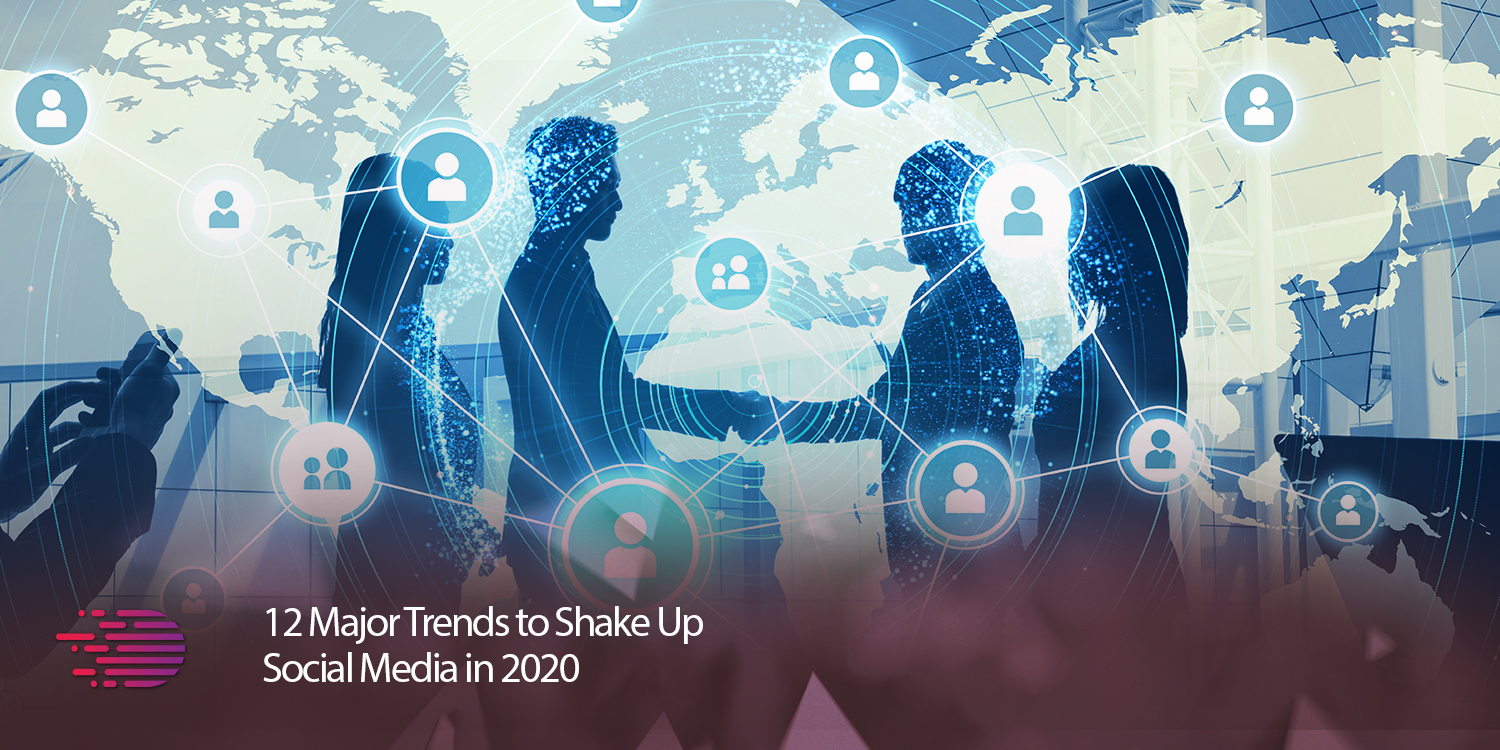 The world today is defined by social media which is now an integral part of our lives. Some of us barely sleep while others check their social media feeds first thing in the morning. Given the importance, businesses and marketers actively engage with consumers on different social channels. 
All of this has resulted in content overload, taking social media competition sky-high and making it difficult to stand out unless you've a well-organised and clear-cut social media marketing strategy.
By keeping yourself updated on the latest social media trends, you can surely come up with a winning strategy. And now that we've entered the New Year 2020, it's time to look at major social media trends and the latest buzz. Read on to find out!
Transient Content Gains Momentum
 Transient or 'ephemeral' content refers to that which is available for only a limited time and disappears subsequently. A perfect example to cite here would be of Instagram and Snapchat Stories. Attention span of users today is short whereas the overall content consumption behaviour has also changed. This is the reason content formats like stories gained momentum being short, engaging, concise, addictive and reality-based; making them scrollable one after another.
Digital marketers have already noticed this and leveraged the trend to their advantage. A report from Hootsuite represents that 64% of the digital agencies around the world have already incorporated Instagram Stories as their daily marketing practice or strategy. Yet another study also concluded that brands post a specific story every once in four days which again proves that the trend is becoming popular every day.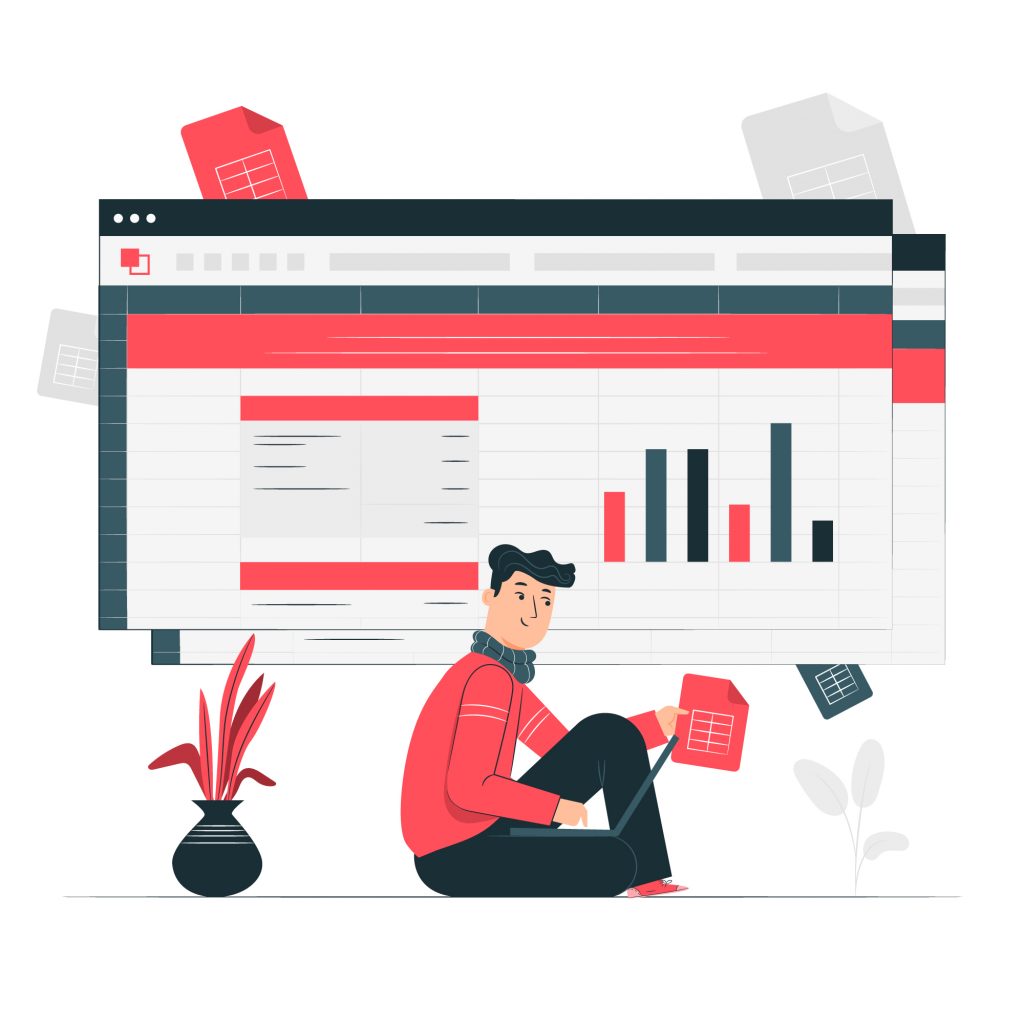 Appreciable Performance of Niche/Functional Social Platforms
Both Facebook and Instagram have dominated the social media world for a long time being the largest and highly competitive. In recent years however, many different niche social networks emerged to compete equally against their bigger counterparts. Take for instance TikTok that started back in 2016 and immediately became youth's favourite. B2B companies prefer LinkedIn to execute their social media strategies whereas Twitch is for the gaming community.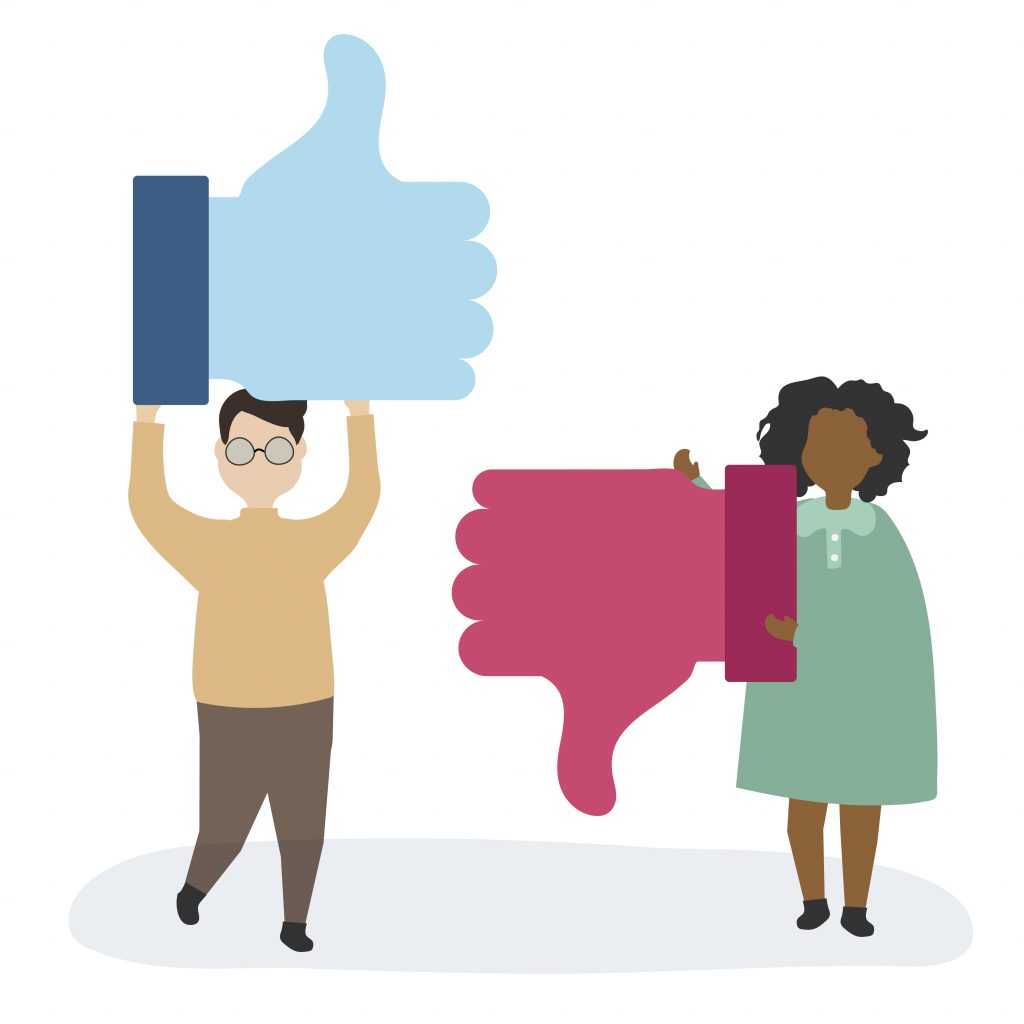 Instagram Bids Farewell to 'Likes'
Instagram has become one of the largest social networks to influence the entire industry. The most significant change with this particular platform is the possibility of removing 'Likes' feature or function for posts. That said, Instagram recently conducted a beta test of this change and is ready to implement globally. The true motive of this change is to gain more earning as brands pay huge to influencers who market their products and none of the profit goes to Instagram.
It further gives boost to influencer marketing that has now become popular, driving bigger brands away from traditional advertising and promotion techniques. Removing the 'Likes' feature would result in brands unable to measure direct impact of their campaigns which might as well persuade them to invest in Insta Ads since it can easily track ROI.
Social Commerce Getting a Push
Brands have leveraged social media platforms like Pinterest, Facebook and Instagram to sell their products, giving rise to a new trend referred to as 'social commerce'. It has been predicted that this particular trend will experience a significant boost, becoming a new retail hotspot for brands. 
In fact, social commerce is flying higher and already becoming a mainstream retail channel to compete on equal grounds with major likewise website and offline stores as well. 
Many different social networks are likely to introduce pro-selling features; from shoppable posts to Instagram Storefronts. Brands and digital marketing companies are likely to incorporate social commerce into their campaigns and sales strategy.
Video Content to Rule Them All
Video content has always been the most effective medium of communication to dominate social media. Whether short documentaries or stories on Instagram or TikTok, detailed YouTube content or any other, video content is likely to rule social media. A Cisco study concluded that by 2022, around 82% online content will be video-based which clearly prompt brands and digital experts to begin incorporating video content to their social media domain.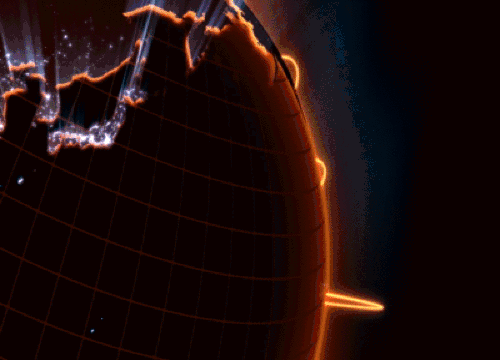 Advance Digital Technologies
Interactive technologies like Augmented Reality (AR), Virtual Reality (VR) and Mixed Reality; a hybrid approach, have been around for quite some time whereas their adoption rate is likely to soar against major social media channels. More and more users demand for better and engaging experiences whereas these technologies are designed just to deliver that.
Facebook has already taken great strides by introducing Horizon; its official social VR world allowing users to interact, play games and explore. It's the next generation of social connection that's likely to become the future of social media. And while it's still in its infancy stage, AR truly takes the lead as some of the major social platforms like Snapchat and Instagram have already adopted the technology to enhance visual content experience and sharing.
Influencer Marketing Is Here to Stay
Influencer marketing isn't entirely new and a trend that's going to stay. Social media is dominated by influencers who're highly paid only to promote brands. Approval of this trend can be seen from both perspectives; first is by significant rise in the number of influencers on social media. Second is spent boost in influencer marketing by businesses.
Capitalising in influencers is inexpensive compared with paid ad campaigns as long as it delivers profitable results. Likewise, influencers assist marketers in accomplishing various goals other than lead generation. These are the reasons it has been so popular and getting stronger, bolder every day.
Some of the best digital agencies nowadays collaborate with a network of small, relevant, niche influencers, bringing much higher engagement for a lot less. In coming days, more and more marketers are likely to hop along with this strategy and align with multiple smaller influencers; ditching the traditional celebrity hoax.
Stricter Regulations & Analysis
There Are two sides to everything and the same holds true for social media. With all the positives, there are certain drawbacks that we came across in recent years namely data privacy and security; both resulted in red headlines for various social networks especially Facebook.
Social media is easily manipulated to gather someone's information and misuse it. We've even heard of certain social networks selling their own user data to third parties.
As a result, social mediums and regulatory bodies will tighten their data security. In a world that lives and breathe social media, it's ironic of it to be considered unsafe by many people. These regulations would be implemented for everyone's interest so, be ready for restrictions on all major platforms.
Augmented Reality (AR) Skyrockets
Augmented Reality (AR); a technology that takes our reality to another level and enhances it by adding digital elements which transforms the way things actually appear. Many social media platforms have found interesting uses of AR and have already begun leveraging it.
Take for instance Instagram, using AR to filter its photos, enabling users to easily incorporate features to the original snapshot like face makeup, a sunglass or bunny ears and the same is true for Snapchat!  This trend is likely to be adopted by other social media platforms. Facebook launched its AR filters long before Instagram, but they gained fame later. The social media giant is experimenting with various AR and VR features to come up with more useful applications in the future.
Brands can and have already leveraged AR to create better shopping experiences for their customers.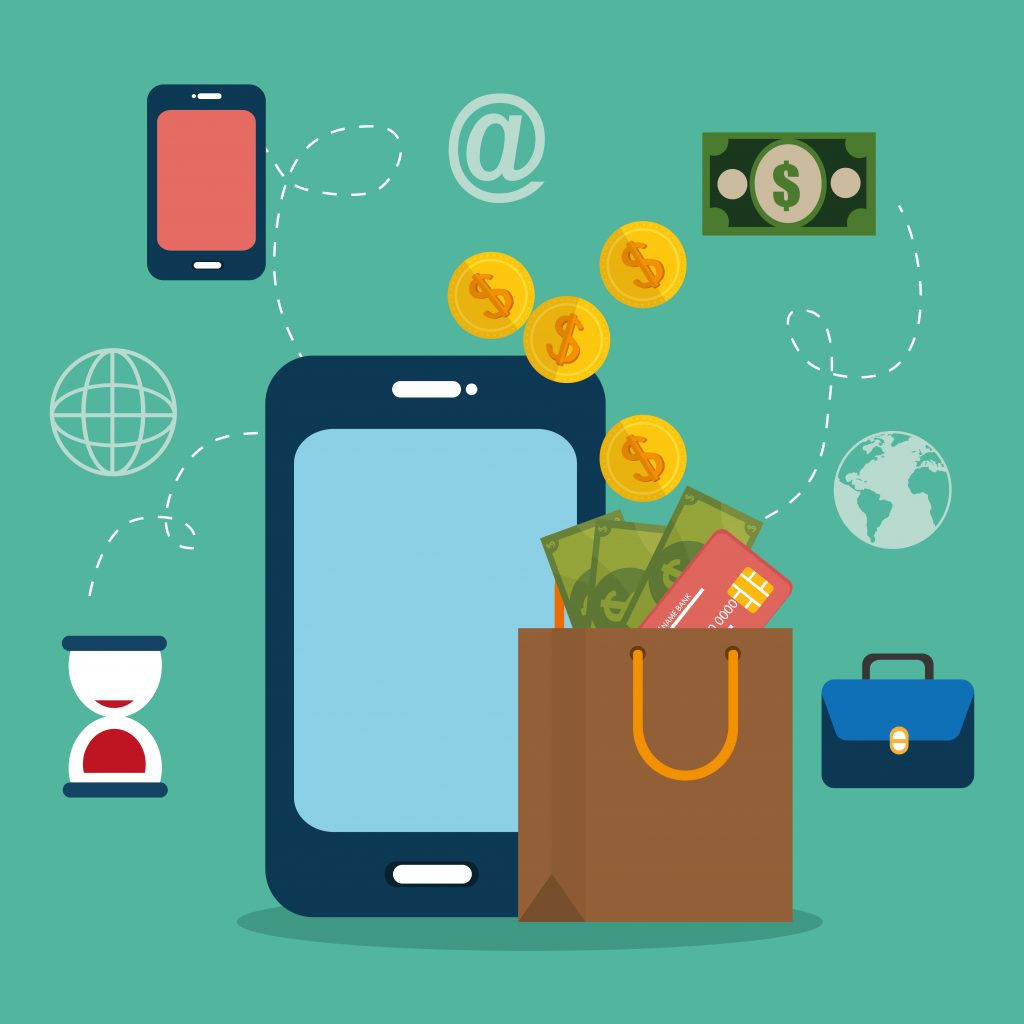 Social Media for Customer Service
Social media, in general, has been a medium to connect people online from all over the world, share photos, videos and multimedia files. But the trend has long been diminished as social media emerged as something unimagined, and became a retail hotspot, a product discovery platform and even a conduit for customer service. A lot of brands have leveraged social media networks to deliver exceptional customer service.
The evolution happened gradually as brands began to realise the potential of social media and how it factors in to connect with a broader audience. It can be a lack of response on other channels or simply a more direct means to link with the brands.
The current scenario, imagine the rise in interaction that has multiplied exponentially. Rather than a platform only where queries and complaints are posted, it has become a major customer service channel for brands.
Personalisation Takes its Toll
Personalisation is now a global consumer trend and has been around for several years. However, it's still in its infancy when considered for social media adoption. The key aspect where businesses and marketers leverage elements of personalisation is in their social media ads. Social platforms provide advanced targeting and customisation options that show the right ads to the right people at the right times.
Social Media Communities Climb
It's definitely becoming more popular than ever! Social media communities are social groups created by brands to network with their customers. These are usually private groups where like-minded people join heads for casual discussion and of their shared interests.
Facebook Groups is the best example of social communities. Many brands utilise these groups to align with existing and prospective customers for seamless engagement. Brands use social media communities to promote new products, gain customer feedback and valuable consumer insights.
Let's Sum it Up
Social media is dynamic and competitive. All these trends only add fuel to the fire and take social media games to another level. These are some of the trends, predicted by social media and digital analysts, to dominate the digital landscape in 2020 and beyond.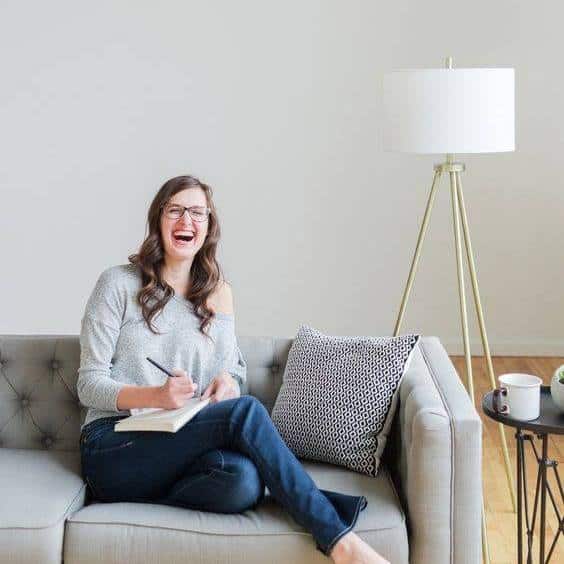 Debora John is a professional digital content creator, SEO and editor having years of experience working for many different industries and recently working in the Digital Marketing department at Digital Gravity. In her free time, She loves to watch movies, read books, and play console games.
- Debora John