Everybody wants their website to be fast and secure. A website that fails to live up to the expectations of the visitors will mar the reputation of the business. And the only way to ensure your website is running at peak performance is regular web maintenance.
Fortunately, for WordPress users, website management is a super easy task. You can either outsource WordPress maintenance services or hire a dedicated WordPress developer for web maintenance — whatever suits you.
In today's post, we will talk about the different tasks involved in WordPress maintenance, how often you should perform them, and how to hire a WordPress agency London for WordPress support.
7 Important Tasks to Perform on Your Website
1. Backup Your Site 
First and foremost, back up your website once a week at least. This is particularly important for enterprise websites or websites that are solely responsible for generating leads and sales for a business.
To back up your WordPress website, you can use a plugin, rely on your web host's backups, or manually back up your website (which is obviously going to take a lot of time).
2. Test all your WordPress Forms
Not all WordPress maintenance tasks are technical. In fact, some can be performed by anyone, anytime. Like WordPress form testing. Just fill out the lead form and see if you get notified about it via email or not.
An undetected issue with the form will result in a loss of customers. Sometimes it's due to the WordPress hosting. So once in a while, it's worth testing your WordPress forms.
3. Change all Passwords
No matter how difficult your password is, someone close to you is bound to guess it right. To protect your website from phishing and brute-force attacks, change your WordPress passwords regularly — WordPress admin password, and FTP and SSH account password. Also, always set up long and random passwords.
4. Fix 404 errors & broken Links
On and off you add external links to your blog. And occasionally you might deliver a non-performing blog post from your website. Both result in broken links which affect the UX of your website. Once in a while search for such broken links and fix them.
Likewise, when a certain page is unavailable due to technical issues or removed to another address, a 404 error will occur. 
To fix 404 errors, you have to redirect pages on your website. If ignored, these will frustrate the users and indicate to Google that your website isn't trustworthy.
5. Optimize your WordPress Site Performance
Is your website slow? Are pages taking forever to load? This is a serious problem. And often, until you see your website from an ordinary visitor's perspective, this issue remains unnoticed. 
Fortunately, there are some WordPress page speed optimization tools and plugins available that get rid of the junk, optimize images on your website, and help you maintain a page speed score of 90 or above.
6. Upgrade the WordPress Version
WordPress releases regular updates – roughly twice a month. So another important part of WordPress maintenance is the WP version upgrade. Each update improves the performance of WordPress by enhancing features and removing bugs.
Not keeping up with these updates will cause problems for you in the future. Though WordPress installs minor updates automatically, major updates have to be installed manually. 
At times you might experience plugin compatibility issues after installing updates, so it's better to consult an experienced WordPress developer or WordPress agency London to assist you in this regard.
7. Run your Site Through Check-up Plugins
For a non-technical person, certain issues are hard to detect. But when you are checking the health of your site, it's important to dig deep and find any potential loophole in security or bugs that might affect the UX of your site.
WordPress offers plenty of such plugins — such as Health Check & Troubleshooting and WP Remote —  that identify new issues and vulnerabilities and notify you. All digital marketing and SEO companies use these to improve the health of WordPress sites.
How to Choose an Agency for WordPress Website Maintenance in UK?
For WordPress maintenance in the UK, you can find hundreds of WordPress services. Here's how you can choose the best WordPress support service for WordPress website maintenance:
Search on Google or take recommendations from friends or relatives.

Weigh the portfolio of all options.

Consider their experience. The best

Website maintenance companies UK

are the ones that employ a talented and experienced workforce.

Check out the WordPress maintenance packages of each WordPress company.

Evaluate their soft skills.

Choose the one that stands out among all of them.
Looking for WordPress Management Services?
Need help with support and management of your WordPress website? Are you looking for affordable WordPress monthly maintenance packages? Let's have a chat.
Digital Gravity offers complete WordPress development solutions including support and maintenance to its fast-growing clientele all over the world. We will keep your website up-to-date, secure, and fast while you focus on the bottom line.
Talk to our WordPress experts 
FAQs
1 . How much do you charge for WordPress maintenance?
It depends on the support and monthly maintenance we commit to you. To learn about our WordPress maintenance packages, have a chat with our sales team.
2. Why do you need a WordPress maintenance service?
WordPress maintenance is not optional but mandatory. Here are some benefits of investing in this area:
Less chance of malware attacks

Impenetrable security

Little to no downtime

Great user experience (UX) for visitors

Regular website backups mitigate any risk of data loss
3. What are some of the most important WordPress maintenance plugins?
You can find dozens of WordPress maintenance plugins online. However, the most popular ones include:
Under Construction Page

Smart Maintenance Mode

WP Maintenance Mode

WP Maintenance Mode

WP Maintenance Mode
4. How do you activate or deactivate WordPress maintenance mode?
Log in to your WordPress admin panel.

Click on the "Settings -> WP Maintenance Mode" page.

In the "General Settings" section, switch the "Status" to "Activated".

Now save the changes to proceed ahead.
5. What do WordPress maintenance services do?
A WordPress maintenance agency will keep an eye on the website issues and fix them as they are discovered. This way your website will remain secure and offer an optimal user experience to the visitors.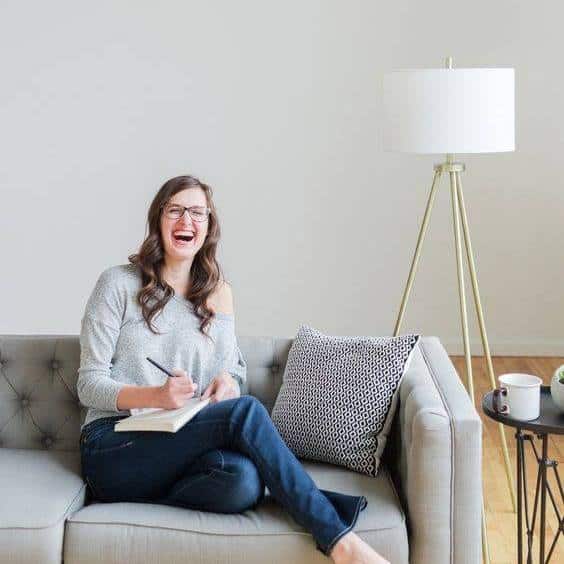 Debora John is a professional digital content creator, SEO and editor having years of experience working for many different industries and recently working in the Digital Marketing department at Digital Gravity. In her free time, She loves to watch movies, read books, and play console games.
- Debora John