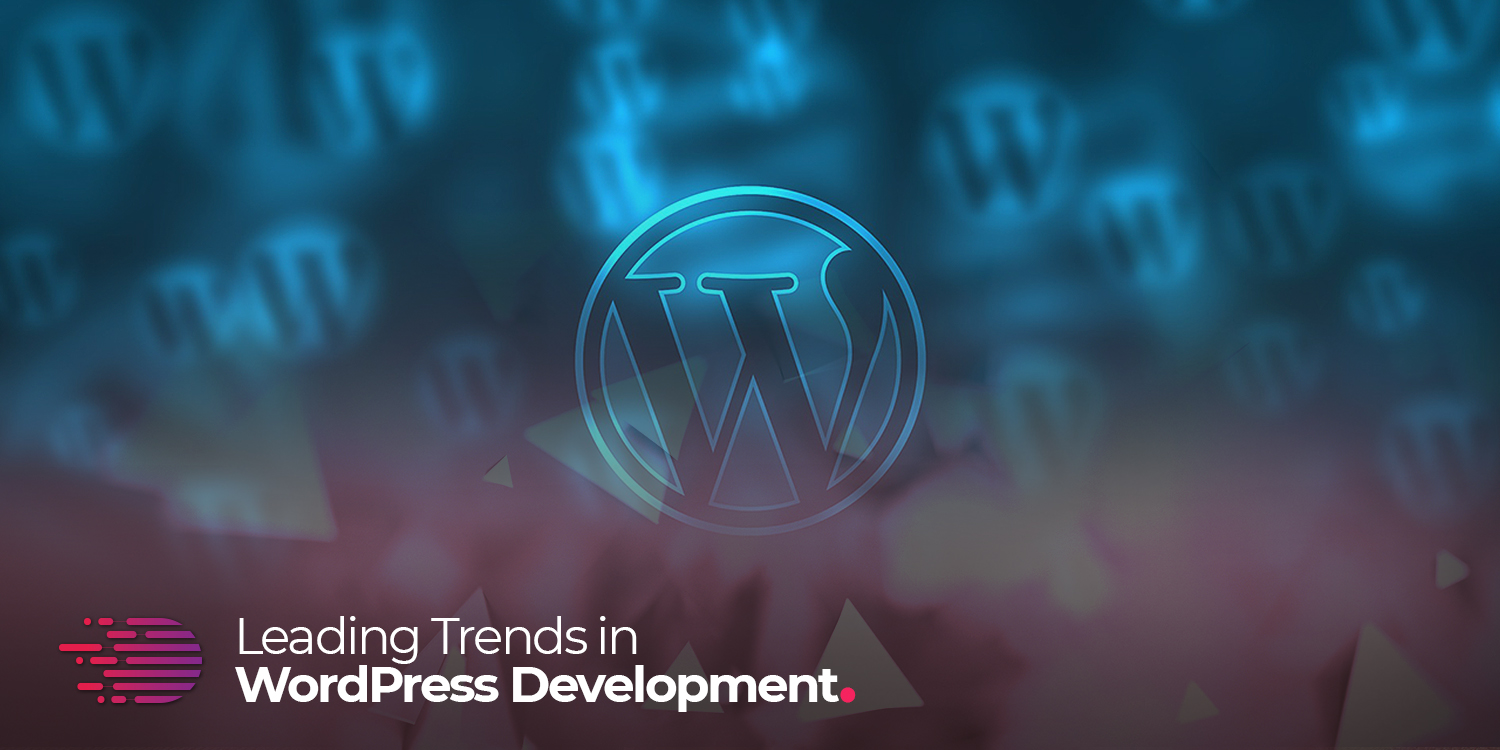 A whopping one-quarter of the 1.8 billion websites on the internet are powered by WordPress, which has come a long way from being a blogging platform to one of the greatest open source content management system today. WordPress Dubai never ceases to bring improvements to the table and adept to the changing needs of the industry to stay appealing to potential customers and keep their websites protected. With state-of-the-art coding trends and out-of-the-box designs, you can leverage WordPress plugins, add-ons, templates, and tools to ensure a perfect process for your website. However, to garner best results, WordPress developers in Dubai need to stay abreast of the most up and coming WP development trends in 2019. Here are some of the most raging WordPress UAE trends taking 2019 by storm that you need to adopt today:
The Dawn of Video Headers
As owners of online businesses are well aware of, videos are one of the most influential content that you can post on your website for maximum engagement and reach. This is because an average user spends 88% more time on a website with video. It comes as no surprise that the use of video has increased significantly in the web design world. So much so that Studies show that 54% of consumers want to see more video content from a brand or business they support, while Cisco has projected that more than 80% of all Internet traffic will be video by 2021 .
If you are looking to post more video content on your WordPress UAE site, you can leverage its Vaughn 4.7 WordPress version to loop video headers. This option supports customization and has helped create new innovative and decorative options. Not to mention, video header has taken it up a notch. Alongside the release of this function, a lot of themes have tweaked there setting to allow you to insert a video header effortlessly. While previously, video headers were only reserved for specific instances, we are going to see more and more themes offering this capability as the year wears on.
Drag and Drop Option Will Gain Popularity
While a lot of WordPress layout themes don't come with a price tag, customizable themes can weight a little heavier on the pocket, but well worth the money. Since the greatest perk of WordPress Dubai is its user-friendliness, its themes also run the gamut from simple and flexible to complex and abstract at myriad price points. Since the onset of 2019, WordPress developers in UAE have been witnessing a rise in drag-and-drop themes, allowing users to customize and create websites without needing any piece of code. This way, they are not just great for WordPress developers in Dubai; but also, for non-coders embarking on a DIY mission. Drag-and-drop renders experimentation with various plugins and layouts a breeze. Since we were just discussing about video headers, you can easily drag and drop a video header widget and watch it reel in customers. Here are some great WP themes that allow drag and drop:
Foundry – Foundry is an aesthetically pleasing and chic responsive theme that's easy to customize and highly flexible.
Uplift– Uplift's drag and drop builder houses over 54 elements to help you fully customize your website without needing any coding background.
Be Theme– Be Theme is fast-loading, responsive, and user-friendly theme that's great for beginners and newbies alike!
A heightened Focus on Mobile First Design:
Mobile-based design are all the rage these days, translating into Progressive Web Apps and Accelerated Mobile pages, and are projected to only soar higher in popularity. Google has shown a proclivity for AMP pages and gives them a higher ranking, since most of the web traffic comes from mobile, considering that 63.4 percent of all mobile phone users access the Internet from their mobile phone.
The popularity of AMP pages is also due to the fact that they are lighter and load faster, alleviating the need for visitors to wait for a long time for their web page to load properly. To cope with this issue, developers are coming up with mobile friendly WordPress themes to hasten the launch of a website. When we talk about WordPress website development in Dubai, responsiveness is the only way forward!
Incorporating AR and VR in WordPress
Since VR apps are already a phenomenon in the digital world, WordPress development companies in Dubai, UAE are putting their sweat and blood in creating plugins that would help you easily embed 360-degree content and VR/ AR content on WordPress websites. This is just the tip of the iceberg, as we move towards the end of 2019, be prepared to be bombarded with unprecedented usage of AR/VR embedded in numerous WordPress websites. Before you explode with excitement, here's another cherry on top of the cake: virtual reality photos would do wonders for photo and video-based websites, such as real-estate agents and travel agencies, where developers can offer viewers a holistic view of the complete area that they want to cover!
More Emphasis on Animations:
Flash-based animations were all the rage in an era long, long ago, but they saw an early demise due to certain limitations. However, they are coming back with a bang due to improved HTML5 and CSS3, which has made UX more vibrant and interactive for users. Instead of relying on videos and images, many WordPress websites have resorted to using particle animations, because they can be created in JavaScript easily due to the presence of a multitude of libraries. Animations also work as a perfect substitute for videos, helping viewers visualize key information akin to watching a video.
Enhanced Ecommerce Websites
Most WordPress websites are Ecommerce ventures with WooCommerce being the most popular plugin by far. Other great ecommerce platforms such as Google Checkout and PayPal easily integrate with WordPress, making it a great choice for online businesses. Ecommerce trends such as personalized shopping, subscription-based services, and mobile shopping are easily addressed in the newer ecommerce themes of WordPress Dubai:
Uncode: It is a treasure trove of functions meant to enhance your online store. Uncode provides you with a plethora of easy shortcuts and customizable shop templates to enhance store-related features, such as pricing plans. Not only does it integrate with WooCommerce, it is also responsive.
Divi: Touted as the "The ultimate page builder and the best WordPress Theme", Divi lives up to its reputation. Divi is a fully-customizable and all-inclusive theme for any website, but it works wonders for ecommerce websites especially. It integrates with WooCommerce flawlessly, is dynamic, responsive and includes sleek product pages.
Handmade: It is a repository of heady Ecommerce features, such as product filter widgets, demo importers, and other options to let you fully customize your online store.
WordPress 5.0
WordPress website developers in Dubai get all hyped every time WordPress releases a new version. However, because of the inclusion of the Gutenberg editor in this version, it is getting much more applaud. WordPress 4.9.8 was released in 2018, with the inclusion of the Gutenberg Callout, asking people to install it and update. Released in January, WordPress 5.0 is all the rage these days. Here's what it means for the rest of the year for WordPress development agencies in Dubai:
More intuitive site-building experience
When we talk about WordPress, ease of use and 5-minute installation comes to mind. This time, they have made it even simpler and easier to use for users. An ability to provide easy site building will increase the adoption of WordPress even further and it will lead in terms of market share this year as well.
Building custom themes will become easier
To customize or create a theme in WordPress, some coding and development background is a must. However, WordPress 5.0 made sure that anyone can create themes, thanks to blocks offered in Gutenberg.
Less relevance for plugins
WordPress thrives on plugins and for plugins to interact directly with the WordPress editor, you need a short code or include a new feature. However, now, these plugins could lose their relevance unless they become compatible with Gutenberg. Gutenberg is bound to alter the way most people use WordPress, which is a double-edged sword. We will have to wait to see how this plays out as the year goes on.
Personalized chatbots
Chatbots help businesses offer a better customer support by integrating with their CRM. However, 2019 will see to it that chatbots become more personalized. This translates into the fact that you will be able to know more about your customers than ever before to tailor chat to their needs. Not to mention, if you are using a CRM such as Active Campaign, Infusionsoft or Salesforce, you can know if a particular user has interacted with one of your social channels, clicked on a promo or downloaded a lead capture.
Colors and Combinations for WordPress Websites in Dubai
Colors trigger emotions and elicit the right response that your business is vying for. Colors articulate your emotions and feelings to visitors, set the right tone for your website, and stir users to action. You can now play with colors from the theme's admin panel and craft your own combinations or choose a template sharing eye-catching colors.
Micro Interactions is the best WordPress Solution in Dubai
Animation touches, keys, and small details contribute towards providing a stellar user experience, and therefore, should never be overlooked. This is what WordPress Development agencies in Dubai, UAE call micro communications. While they are easily forgotten, their absence can wreak havoc on the efficiency on your WordPress websites in Dubai. These micro communications could be in the form of keys, progress bar, animated images, and more, and work towards maintaining your site's interactiveness. They also let your site users communicate with each other on live mode or express their feelings. These micro communications will help to garner the best from the WordPress Website Development agency in Dubai that you hire for your business.
Minimalism Complemented with Special "Fashion" Effects
Simplicity, blast of colors, animation, geometry, transforming, and malfunction, all at one place. Does something seem wrong here, or truly fascinating? Well, let us set one thing right; simplicity is not a trend. It is an instruction in WordPress website development in Abu Dhabi to follow. Less is more, but you can obtain more by combining litter-free minimalistic WordPress Development with animated web peppered in between to strain the vital content of your particular niche site.
The Text Typography
With the emergence of a plethora of texts and typography, WordPress is looking to get all the more fascinating for users all over the globe. You can combine those new fonts with traditional ones to augment the charms of your WordPress website in Dubai and emphasize vital content. Typography is one of the most important weapons in your arsenal so use it wisely and effectively. Caution should be taken when tinkering around with typography, otherwise it could turn out a mess for the readers. Ill use of typography can ruin the legibility of your website and change the tone of your content.
Handy Graphics
Do you know that the latest version of WordPress 5.0 lets you add hand-drawn graphics to your website? It breathes life into designs and emphasizes the material that you are trying to portray. If you are a born artist, use your talents to lure visitors to your site. Even hand-sketched fonts can be used to make your website more astounding.
Inclusion of Push Notifications to Your Website
Just like SMS and mobile notifications, we have website push notifications. These push notifications are a way to communicate to the viewers via pop-ups on their screens. Once they have clicked on the accept button to opt in for notifications, they will be notified of any new developments on your site or anytime you post something of interest. This tool allows you to connect with your audience in real-time. While feature isn't something new, we are going to see a lot of websites offering push notifications this year.
Sticking all that Elements Along
Viewers have become all the more visualizing. They don't want to be flooded with lengthy blocks of text; they would rather see it in action. This is why on-site pop-ups are losing their relevance. Users either ignore them altogether or never even notice them in the first place. WordPress's latest tool addresses this issue and lets you incorporate promotional offers in your website. A great way is to add promotional offer to sticky bars on the bottom or top or the sides of website. This way, your offers will be more prominent to your users.
Focus on Augmenting User Experience
According to Forrester research, a 10% jump in a UX at the highest level can mean a whopping $1 billion. A lot of companies are understanding the importance of investing in UX, since it provides the ultimate formula to let you discover where your WordPress website in Dubai may be leaking sales leads or losing a major chunk of users. Designing a viable user experience is an iterative ongoing process, entailing tons of testing and tweaking. Simply anticipating how your users will use your site in the early stages of WordPress website development in Dubai, UAE, doesn't cut the bill alone.
Attention Ratio
When users are presented with too many options, they are highly likely to choose none of them. With too many possible destinations, users might not go anywhere. Sensory overload is the last thing they need. KISS principle applies here perfectly. Each page needs to do one thing and for that it needs a purpose. Each page should ideally focus on only one goal and one purpose. Do otherwise and you lose sales, traction, and water down your message. The attention ratio should ideally be 1:1; one call-to-action for one goal.
Let's say you want users to signup for a service, so your "sign up now" button needs to get full attention of users. If you have a captivating and aesthetically pleasing landing page with minimal content and "Sign up Now" as your only CTA, it steals the show. However, if you also add a "Get a quote", or a "Join our mailing list" button on the page, your original sign up button only gets 1/3rd the attention. See how it works? This is why we say that all WordPress websites in Dubai need to follow the K.I.S.S rule.
Intent-Based Marketing
You think that you have accumulated enough detailed demographic data on your users. You know where they came from, what they want, what their problems are. Well, not exactly. Its not enough to know who is coming to your website, you also need to understand why they are coming to your site. According to Google, solely relying on demographic data could cost you more than 70% of potential mobile shoppers! So, don't just base your development on assumptions alone.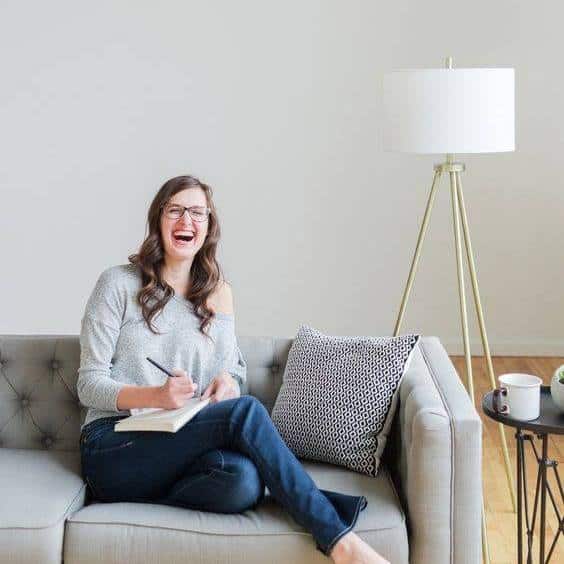 Debora John is a professional digital content creator, SEO and editor having years of experience working for many different industries and recently working in the Digital Marketing department at Digital Gravity. In her free time, She loves to watch movies, read books, and play console games.
- Debora John