WordPress has revolutionized the web development landscape. Not so long ago, a non-technical person could not even think of creating a website. Today, you can create a basic WordPress website — without writing a single line of code — within a couple of hours. 
Like elsewhere in the world, WordPress is widely popular in Canada. Not just web development agencies but bloggers, influencers, affiliate marketers, and SaaS companies rely on WordPress to create and manage scalable websites.
WordPress's use as a CMS and a web development platform has increased an average of 12% per year since 2011. (W3Techs, 2022)
But there are several other platforms out there similar to WordPress. Then why do Canadians prefer WordPress over them and what makes WordPress the best CMS and web development platform?
Today, we are going to talk about the various ultra-modern features of WordPress, the prominent features making WordPress' user base grow exponentially, and how you can move to WordPress to reap all the benefits associated with it.
Why do Businesses Prefer WordPress?
According to BuiltWith(an online tool used to find out what websites are built with), WordPress powers 36.28% of the top 1 million websites. 
This widespread use of WordPress is mainly due to the ultra-modern features and constant improvements in WordPress.
Easy to Install and Set Up
As mentioned above, WordPress is very easy to use. To use any web technology, you must be familiar with its installation and configuration process. WordPress is straightforward in this regard; you don't need to be a web expert to get started with WordPress.
No Coding Required 
An entrepreneur, blogger, or even an e-commerce website owner does not necessarily have to be an expert programmer to create and manage his WP site. You can perform any task — except for back-end customization — by playing with its drag-and-drop features. 
Responsive and Mobile-friendly Themes
All WordPress themes are responsive and mobile-friendly. When creating a custom site from scratch, developers have to manually turn a static website into a responsive one. 
There are over 9,000 free themes in the official WordPress theme repository.  These help in rendering an exemplary experience on all devices including mobile phones.
Thousands of Free and Premium Plugins
The current WordPress Plugin Directory features 55,000+ plugins. Each plugin is designed to solve a specific problem or add a new feature to the site, without the assistance of a professional web developer. These plugins help in SEO, SMM, security, CRM integration, layout, content management, language, payment methods, and many other areas of your WordPress site.
Intuitive Interface
Another impressive thing about WordPress is you can manage everything from a straightforward admin panel featuring an intuitive interface. From content uploading to adding new pages, posts, plugins, and other pertinent management options can be accessed easily. No training is needed to make basic changes or maintain a WordPress site.
Scalability
WordPress websites are highly scalable. As your business grows, you can add new pages to your site and functionalities to meet the present-day needs of your audience. Bloggers, e-commerce businesses, and corporate entities in Canada prefer WordPress as their CMS due to its scalability.
WordPress is free
On top of everything, WordPress is completely free. There are no charges for using WordPress. Once you have installed WordPress on your device, you get instant access to thousands of free and premium resources offered exclusively to WordPress users. However, you will have to pay the WordPress development company in Canada you hire for creating your website. 
Best WordPress Themes for Blogs
WordPress offers both premium and free themes and WordPress templates for its user base. However, WordPress users mostly settle with the free options as they are available in plenty. 
Some of the best WordPress themes for blogs are mentioned below.
1- Extra  — For standard blogs
2. Olsen – Best for Lifestyle and Fashion Blogs
3. Newspaper — Best for News websites
4. Pearl  — Best for Corporate WordPress sites
5.TinySalt — Recommended for Food blogs
6. ConsultingWP — For promoting your business
7. BuzzBlog — For female bloggers
8. Moderne – For newspaper websites
9. Writee – Best for travel blogs
10. Neve — Widely used by bloggers and online stores
Best WordPress Plugins for Your Website
WordPress is free, and so are most WordPress plugins. While there are thousands of WordPress plugins available, you won't need all of them. Here is the list of the most essential WordPress plugins you will need to operate your WordPress website in Canada:
Yoast SEO — For creating title and meta description tags,  XML sitemap, and setting up your content types.

 WP Rocket — A cache plugin for boosting the loading of your WordPress pages.

Social Warfare — A plugin for sharing your content on social networks.

 Redirection — For creating 301 directs for your WordPress website.

 TablePress — For creating complex WordPress tables (designed by front-end developers).

 Elementor — Drag and drop page builder.

 iThemes Security — For protecting your WordPress site from hackers, bots and other malware.

 ManageWP Worker — Plugin for managing multiple WordPress websites from a single dashboard.

 User Switching  — For managing multiple user accounts without having to log in and log out over and over again.

 Gravity Forms — For creating advanced forms which would otherwise require the assistance of a professional web developer.

 Mailchimp for WordPress  — For creating email marketing campaigns for your WordPress website. 

 Ultimate Addons for Gutenberg — A content editor with advanced customization options to control spacing, margins, colors, background, or typography.

 Really Simple SSL  —  A security-related plugin for automatically detecting your site settings and configuring your website to run over HTTPS.
As a web agency Montreal, most of our projects revolve around WordPress. And whenever we are creating a WordPress website for one of our clients, we install these plugins for the convenience of our clients.
However, these are just a few. You can find hundreds of other plugins, including the alternatives of the above-mentioned plugins, for your use. So feel free to do your research and see if you can find new plugins for your WordPress website.
WordPress Hosting Cost in Canada
You can find plenty of WordPress free hostings but they are not suitable for professional use.  Especially for corporate firms or online businesses, cheap hosting would result in business loss. So we recommend premium WordPress hosts.
The following WordPress hosting providers in Canada have a decent reputation:
HostPapa

Web Hosting Canada

SiteGround

Bluehost

WP Engine
Check out the different packages offered by these including storage, bandwidth/traffic, SSL certificate, server locations, number of sites allowed, and reviews by Canadian users before choosing one of them.
How to Get Started with WordPress in Canada?
WordPress is free, so you can get started right away once you have installed WordPress on your laptop. Here's the step-by-step WordPress development process that digital marketing agencies follow:
1. Choose your hosting and domain name
The first step is to buy a domain name for your WordPress site and a hosting account. In simple words, a domain name is a string of text that maps to a numeric IP address through which people access your website online. And your web hosting is an online storage space where all your content and essential web files are stored.
2. WordPress Installation
Installing WordPress on your device doesn't involve any rocket science. You can download a complete WordPress package from WordPress.org and install it manually. Also, some hosting providers give you the option to install WordPress with a single click, without any manual work. Once the WP is installed, you will see a dashboard featuring various options to get started with WordPress development.
3. Choose a WP Theme
Once you have installed WordPress, your next step is to choose a WordPress theme for your website. A theme is a WordPress website template that includes everything from the layout to the fonts, modules, and basically everything you see on a normal website.  You can drag and drop all the available elements to carve out a custom look for your website.
4. Install the Required Plugins
Moving forward, you will need some WordPress plugins to add new features to your site, optimize your site for search engines, improve security, convert a normal site into an eCommerce store, and automate mundane tasks. The plugins you need will depend on your site's niche, so know your needs and install plugins accordingly.
How to Create a Custom WordPress Website in Canada?
Designing a basic WordPress website with the help of drag-and-drop options is quite simple compared to custom WordPress development. Customizing a WP site requires in-depth knowledge of CSS, HTML, PHP, and JavaScript. 
A web developer who is proficient in all can make changes to a WordPress theme as per your requirements — which is why businesses opt for custom WordPress design.
So for custom WordPress website development, you will have to hire a WordPress web design agency in Toronto. According to your business requirements, a WordPress agency will design the UX/UI and back-end of your site.
WordPress Website Cost in Canada
There's no fixed formula for determining the cost of a WordPress website in Canada. It all comes down to the size and complexity of the site. The bigger and more complex a project, the higher will be the cost. 
As a WordPress website development company, we have successfully delivered hundreds of responsive websites to this date. Based on our experience, the average cost of a WordPress website varies between CAD 10,000 to CARD 50,000.
Need a quote for your WordPress development project? Reach out to us, our sales team will guide you regarding the pricing.
How to Hire a WordPress Agency in Canada?
There are hundreds of WordPress development agencies in Canada. But you can't trust any random WordPress company to work on your all-important project. So how do you determine if a certain WordPress WordPress website design service is credible or not?
1. Check out the Portfolio of the Company
For choosing the best WordPress web design service in Montreal, always have a look at the portfolio of the service provider. See if they have completed similar projects to yours before. Also, analyze the complexity involved in each project part of their portfolio, so you can weigh their technical expertise.
2. Ask questions
If you are already in talks with a reputable web design agency in Canada, why not ask them some questions to have an idea of their expertise and what they are ready to commit?
Some common questions you can ask include:
How experienced is your WordPress team?

Do you have experience developing custom themes?

Are you aware of the best SEO practices for designing a search engine-friendly website?

How do you typically communicate with your clients?

What's the average timeline for your WordPress projects?

Have you ever worked on a project similar to mine?
3. Look at Reviews and Testimonials
Another important factor in choosing the best WordPress development agency in Canada is checking out the reviews and testimonials of the agency's existing and old clients. Also, don't just rely on the testimonials on the website but go a step further by confirming the authenticity of those by approaching the clients on LinkedIn — if possible.
4. Assess the Communication Skills of the Company
While the technical expertise of the WordPress agency you are considering matters, don't ignore the soft skills. A professional web development company in Canada must be clear and prompt in communication. Throughout the project, you will be conveying your requirements or changes to them verbally or in written form, so make sure their professional support has great communication skills.
Choose Digital Gravity for Cutting-Edge WordPress Solutions
Looking to build a WordPress website for your business? We have you covered! Digital Gravity is a leading WordPress development company in Canada, serving prestigious businesses from numerous industries.
Our WordPress development services cover but are not limited to:
WordPress CMS website development

HTML to WordPress conversions

PSD to WordPress conversions

WordPress theme customization
Backing up the WordPress site

Migrating WordPress sites

Website migration and upgrades

WordPress server migrations

WordPress Payment Solutions

API Integrations

WordPress plugin development
Basically, we are a 360 WordPress company offering all WordPress services under one roof. From development to design and web support and maintenance, you can count on us for extraordinary results.
Want to have a chat with our WordPress consultants? Drop us a line and we will contact you the same day. We look forward to hearing from you soon!
FAQs
1. I'm looking for a WordPress agency in Montreal, how can I contact you?
At the top right of our website, you can see the "Get a Quote" option. Click on it and our sales team will contact you the same day to discuss your project requirements.
2. How much will you charge me for WordPress web design in Canada?
We can't give you a quote without discussing your project requirements and analyzing the complexity involved. You can see our WhatsApp number at the top. Just drop us a line and we will call you to walk you through the different WordPress development packages we offer.
3. What are some of the common challenges associated with WordPress website creation?
WordPress development has its own challenges. Sometimes they are pertinent to security while occasionally you get stuck with plugin compatibility issues. However, due to our extensive experience in this field, we resolve any such problem almost immediately.
4. Can you customize WordPress blog templates?
Yes, we have a team of experienced WordPress theme developers, who can customize as well as create blog templates from scratch tailored to your business needs.
5. What are some of the best page builders for WordPress?
There are dozens of WordPress page builders available online. Some of the notable ones are:
Brizy

WPBakery

Visual Composer

SeedProd

Oxygen

MotoPress Content Editor

Live Composer
6. What are some of the best free WordPress themes?
The following WordPress themes are the best in terms of performance
1- Extra
2- Olsen
3. Newspaper 
4. Pearl  
5. TinySalt 
6. ConsultingWP 
7.BuzzBlog 
8. Moderne
9- Writee
10. Neve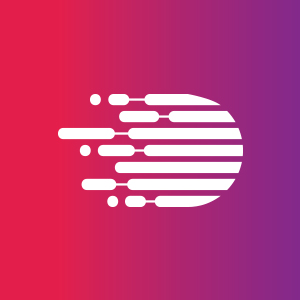 We are a digital agency has experience working with top notch clients. We provide web designs, web application, mobile application and all digital marketing services. We work with individual clients and also agencies.
- admin