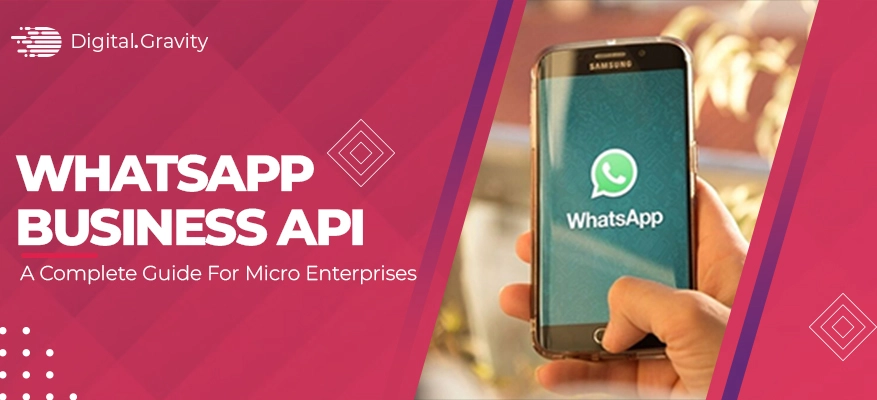 When it comes to driving customer engagement, WhatsApp Business API can be a game changer for your business. A great way to seamlessly connect with your global prospects at scale, WhatsApp Business AI is worth investing in if you are eager to spread your wings, capture your target audience, and emerge as the leader in any online business.
In case you are wondering what WhatsApp Business API(no, it's not the same as a WhatsApp Business Account), continue reading. We have put down a comprehensive guide for micro enterprises to leverage WhatsApp for business API and reap a tremendous amount of ROI in the form of a substantial business boost.
Benefits Of A WhatsApp Business API
For micro-enterprises, the benefits of WhatsApp API integration are many. Just to give an overview, we are listing down a few of the major ones:
Ability to broadcast messages to an uncountable number of prospects/customers at once.
Sales and marketing automation—no need to invest in third-party tools for communication, maintaining records, and closing deals.
Verified green tick on WhatsApp building business credibility.
When Should You Get A WhatsApp Business API
You might be thinking if you really need a WhatsApp Business API for your business or not or will WhatsApp business features be enough for your business or not. Well, if that's the case, the following compelling reasons make it a must to have a WhatsApp Business API:
You interact with hundreds of customers via WhatsApp on a regular basis.
You are struggling to track leads and conversions via phone.
You are not able to respond to prospects in a timely manner, which is affecting your conversion rate.
Email marketing isn't helping your cause.
Eye-Opening WhatsApp Statistics
Are you interested to know what the numbers suggest regarding the potential of WhatsApp Business API? Here we go:
Over 2.24 billion people use WhatsApp monthly.
WhatsApp Notifications have a 98% Message Open rate.
WhatsApp messages have a staggering click-through rate of 45-60%.
An average user opens WhatsApp 23 times each day.
Compared to WhatsApp, emails have an open rate of only 21% open rate & 2-5% click-throughs.
Also check out the detailed article on surprising WhatsApp Stats here.
What Is The Difference Between WhatsApp Business App & WhatsApp API?
Chances are you have heard about the WhatsApp Business app. Built with the small business owner in mind, WhatsApp Business makes interacting with customers easy; you get the tools to automate, sort, and quickly respond to messages.
A lot of people get confused between WhatsApp Business App and WhatsApp API. While both are quite similar in terms of features and options, WhatsApp Business API is different and better from the WhatsApp Business app in the following ways:
| | |
| --- | --- |
| WhatsApp Business App | WhatsApp Business API |
| Designed for small enterprises | Can cater to the unique needs of medium and large enterprises |
| Options to send and receive manual notifications and updates | Options to send and receive automated notifications and updates |
| Can't be integrated with a third-party tool | Can be integrated with third-party solutions |
| Offers free support | Features paid support |
| Not designed to support unlimited devices and users | Designed to support unlimited devices and users |
How To Apply For WhatsApp Business API?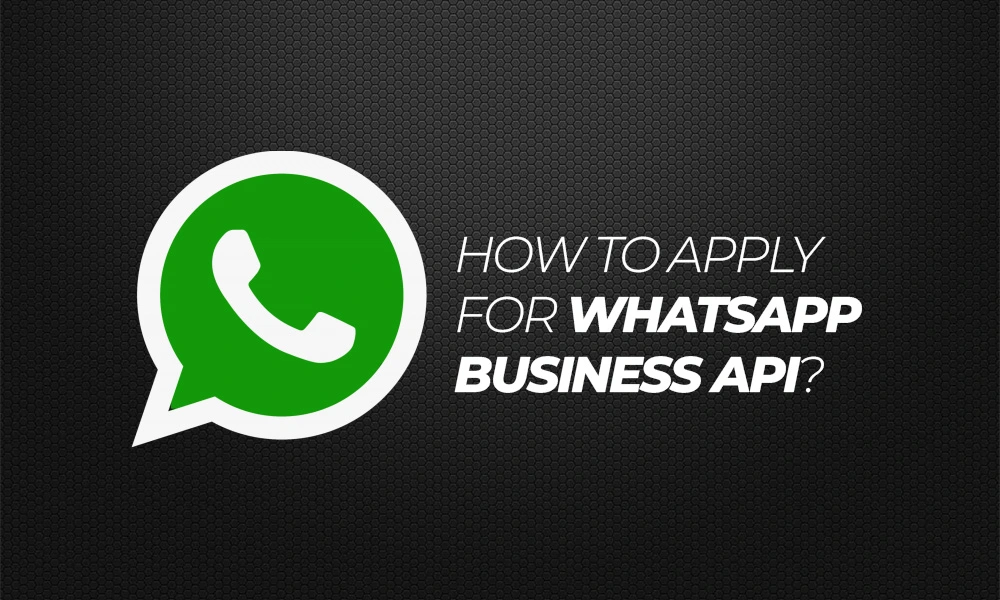 There are two ways you can apply for WhatsApp API:
1. From Meta
Meta now offers WhatsApp APIs directly to businesses with WhatsApp Cloud API. By using WhatsApp Cloud API, businesses can hire developers to build on top of WhatsApp, customizing their experiences and responding to customers in a prompt manner.
While this is a safe way to apply for WhatsApp Business API, it has some drawbacks as well:
Meta doesn't provide a platform to use WhatsApp Cloud API.
Limited support provided by Meta (only via email).
2. From A WhatsApp Business Partner
You can also use a WhatsApp Business Partner to get quick access to WhatsApp Business API. When Meta didn't provide direct access to the WhatsApp API, businesses relied on WhatsApp partners like AiSensy to get access to the WhatsApp Business API.
As compared to the previous approach, taking WhatsApp Business API directly from Meta, this approach has some benefits:
Fast & free access to WhatsApp Business API.
Complete onboarding & support if you get stuck at any point.
WhatsApp Partners provide you with a no-code platform with robust features.
Who Can Apply For WhatsApp Business API?
Not every and any size of business can apply for WhatsApp Business API; there are 2 pre-requisites you must fulfill to apply for WhatsApp Business API:
1. A Business Website & Business Email
To apply for a WhatsApp Business API, you must have a business website and an email. The website should be a professional one, containing your official business name in the footer.
Also, you need a business email address; you can't apply with a personal email even if you have a website.
2. A Fresh Phone Number
To apply for a WhatsApp Business API, you also need an active phone number; that number shouldn't be registered with any of the WhatsApp accounts.
In case you want to use and apply with an old phone number, you must delete the WhatsApp account active on it.
Once your account is approved, you can send messages to 50 people in one go. If you want to increase the Broadcast Limit & use all WhatsApp API features, you will have to get your Facebook Business Manager verified.
What Are Some Of The Use Case Scenarios Of WhatsApp Business API?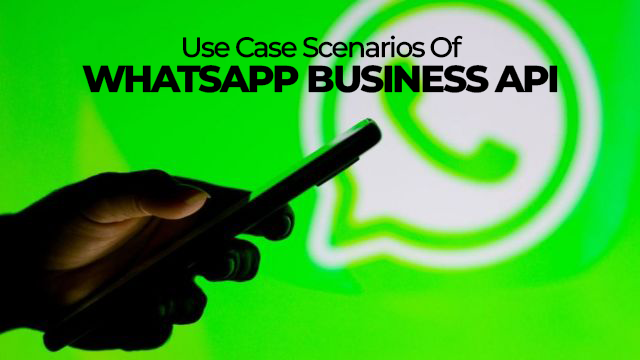 First and foremost please note that having a WhatsApp Business API only isn't sufficient. You must integrate your WhatsApp Business API account with a platform like HubSpot to use it for business marketing and support.
Let's walk you through some of the common use-case scenarios of WhatsApp Business API:
1. Broadcast Messages To Unlimited Users
One of the major benefits associated with a WhatsApp Business API is the freedom to broadcast as many messages as you want to unlimited users. This feature isn't available in a normal WhatsApp account.
Through unlimited broadcasting, you can send discount offers, promotions on festivals, product launch messages, season-end-sale & much more to boost your sales & conversions.
Apart from that, these messages will be highly personalized as only those people will relieve your message who have opted-in to receive WhatsApp notifications from your business.
2. Offer Human Chat Support
If you are struggling to convert leads into customers or engage with your existing customers, getting a WhatsApp Business API can turn the tables for your business. With WhatsApp Business API, you can manage customer support, boost conversions, and ensure steady business growth.
Since you can send unlimited messages to people via WhatsApp Business API, you can leverage these to entertain prospects.
With the Business API, businesses can provide Live Chat support on unlimited devices using the same Phone Number and offer exemplary support on the go.
3. Automate Notifications
Another exciting use case of WhatsApp Business API is you can automate notifications for common actions and events like Orders, Delivery, Payments, Abandoned Cart Reminders & more.
This automation will save you time as you won't have to manage everything manually. Furthermore, there won't be any need for human support to constantly check and respond to WhatsApp queries.
4. Automate Support & Sales With WhatsApp Chatbot
WhatsApp Chatbot is getting a lot of attention these days, not because it can answer generic, mundane queries but because it can help you automate sales and support processes by leveraging automation.
5. Clickable Buttons Acting As CTAs
Another exciting use case of WhatsApp Business API is you can send messages with clickable CTAs and Quick Reply buttons to make your messages actionable; people will know what to do next if they are convinced.
Also, a simple CTA like "Read More" or "See Here" can pique a prospect's interest and encourage them to learn more about the offer.
6. Enhanced Personalization
WhatsApp Business API gives you the flexibility to use a wide range of rich media, incorporating an element of personalization in your messages. As a result, you can engage with your target audience to a core level.
Through WhatsApp Business API, you can send messages across various formats with rich media including Images, Videos, PDFs, and GIFs.
7. Send Reminders
Lastly, WhatsApp Business API can be used to send payment reminders, event updates and reminders, payment links, and a lot more to retain customers and turn cold leads into qualified buyers.
Usually, such reminders are sent via email or phone. With a WhatsApp Business API, this task can be simplified.
So, Is It Worth Investing In WhatsApp Business API?
Absolutely yes, getting a WhatsApp Business API brings numerous benefits to your business. From streamlined customer management to marketing automation and enhanced conversions; it's an investment that will benefit your business in the long run.
FAQs (Frequently Asked Questions)
1. Is WhatsApp Business API free?
The WhatsApp API itself is free but you have to pay for using it on a per-session basis. Messages sent and received by you in 24 hours are counted as a single session.
2. What is WhatsApp Business API for?
WhatsApp Business API is a WhatsApp application with API (Application Programming Interface) technology through which businesses can send and receive messages, and reach out to their prospective customers on a large scale.
3. What are the benefits of using WhatsApp API for small businesses?
Some of the primary benefits of using WhatsApp API include:
Versatile customer service.
Upgraded post-purchase customer experience.
Enhanced conversions.
Streamline Notifications and Alerts.
Boost Marketing with Conversational Commerce.
Create a Targeted Customer Experience.
4. Is WhatsApp API safe?
Since the messages are end-to-end encrypted, all messages exchanged between the two parties are extremely safe and can't be traced or manipulated by a third party.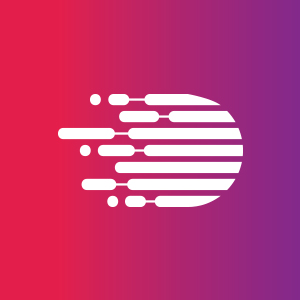 We are a digital agency has experience working with top notch clients. We provide web designs, web application, mobile application and all digital marketing services. We work with individual clients and also agencies.
- admin