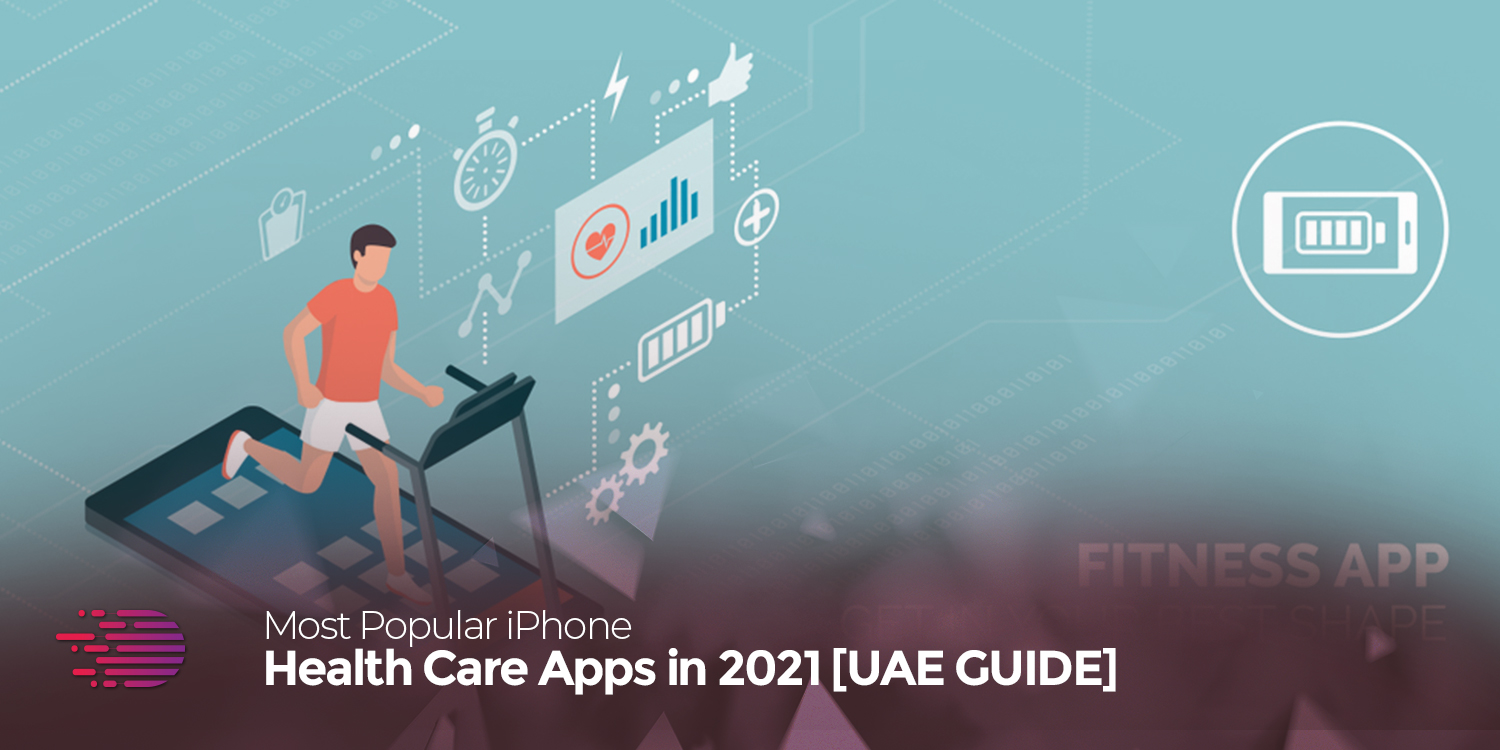 Good health is more than just workout & fitness…Your mind also needs a timeout!
When walking on the path of healthy living, sometimes we all get carried away, forgetting that staying fit and healthy is more than physical well-being but also requires a stable mind. Getting the right amount of sleep and healthy eating when combined with a physical workout is the way to achieve a perfect lifestyle.
But finding the time and managing work stress altogether seems a much greater challenge which is why mobile app development companies in Dubai and across the globe have released amazing health and fitness apps for everyone's convenience, given the fact that the world today is driven by smart tech. Covid-19 has increasing rates of online fitness classes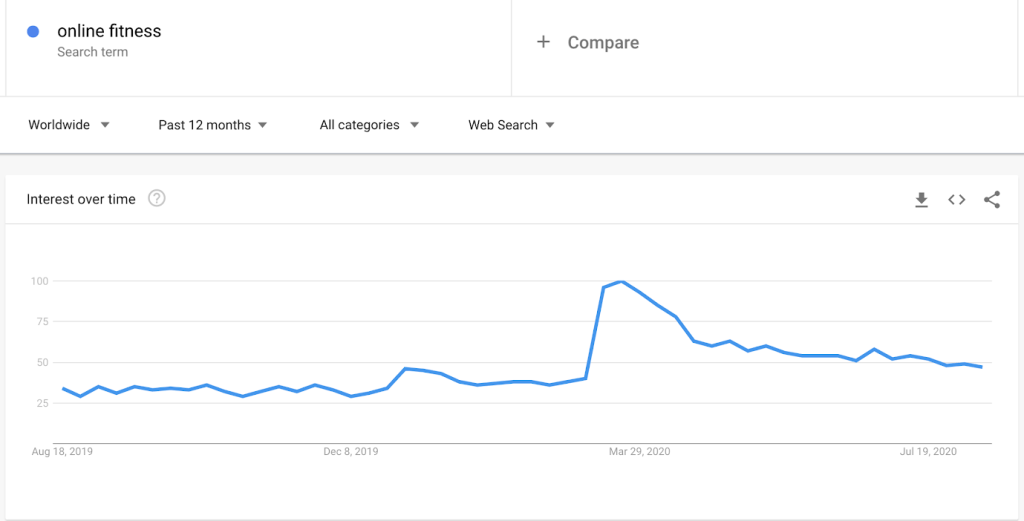 Listed below are some amazing health and fitness apps exclusive to Apple's iOS library. Have a look and download as per your overall lifestyle and health goals!
3 Minute Mindfulness
With the Apple's WatchOS update comes the realization on the significance of relaxation and taking a breath. The 3 Minute Mindfulness app won't just remind you to stop and inhale fresh air but helps in relieving daily stress and anxiety while improves sleep and cognitive health so that your mind remains focused and sharp at all time.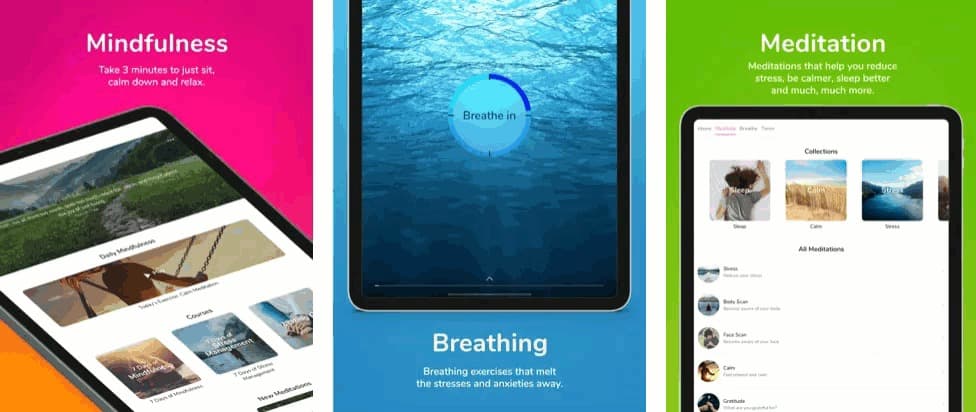 To use the app, you don't necessarily need an Apple Watch if you already have either an iPhone or iPad. Well Apple Watch can be helpful too if you are downloading fitness app it can be a plus point for your quick update on your wellness status. 
App Store Ratings: 4.7 out of 5
Download 3 Minute Mindfulness iOS
MyFitnessPal
This particular health app truly lives up to its name being an all-inclusive calorie counter and diet tracker! MyFitnessPal helps you in losing weight, measure calories and break down even the tiniest facts of your food intake in terms of calories being consumed, which makes it a must have app for those who are extra conscious of their diet.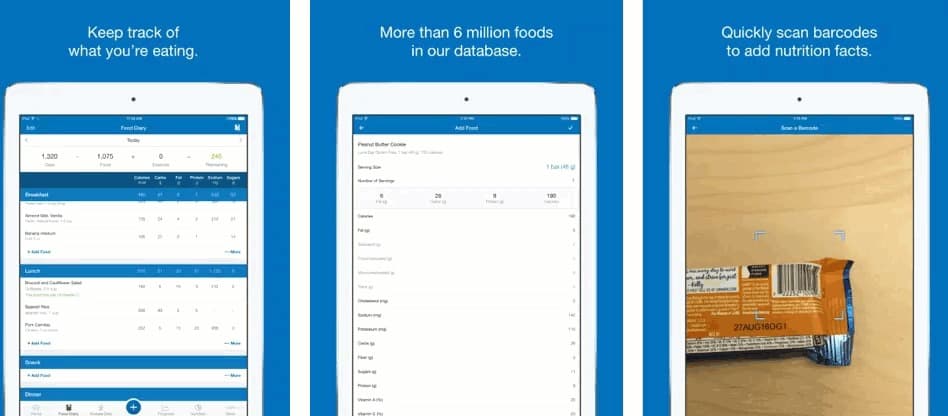 With MyFitnessPal, you can easily organise a diet chart based on nutritional values and essential facts.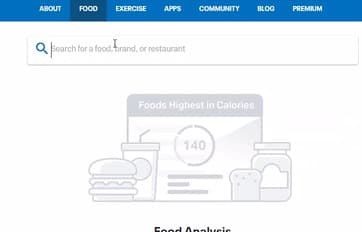 The app can easy connect with other peripherals including Apple Health for maximum convenience and to ensure you stay on top of your health goals.
App Store Ratings: 4.7 out of 5
Download MyFitnessPal iOS
myNoise
A sound and uninterrupted sleep might seem impossible, given to the rapid tech development, fast and busy lifestyle so on. But not all is lost as you can still encourage yourself with a healthy sleep cycle by calming your brain with white noise and like everything else, there's an app to achieve this particular goal, namely myNoise! 
It's a customisable sound emitter with more than a hundred calming sounds of nature, universe, sci-fi and everything else in between. That's not all; each sound category has around 10 tracks with customisable features like enable or disable a specific note to help you calm your mind in every possible way.
App Store Ratings: 4.6 out of 5
Download myNoise iOS
Elevate
The brain also needs workout and proper rest to strengthen it and keep up the focus for overall balanced lifestyle. Elevate app is specifically developed keeping neuroscience at its core for reading, writing, audio/visual, numerical exercises that keeps the concentration level at its peak.
Using Elevate regularly for various cognitive activities boost accuracy and problem-solving skills with which the mind works. Even if the physical-self is fully fit and capable, a calm and focused mind ensures on your overall wellbeing.
App Store Ratings: 4.7 out of 5
Download Elevate iOS
Cardiogram
If you've been having trouble understanding the heart rate data, Cardiogram is the app that links with your Apple Watch to measure and make sense of the stats. The app represents heart rate history, average beats and all other micro details in the form of graphs to clearly tell you all about your cardiovascular health.
Each time your heart rate spikes, Cardiogram will let you know if you need to de-stress, resume workout and so on.
App Store Ratings: 4.3 out of 5
Download Cardiogram iOS
Headspace
Health is beyond your diet and gym as medical science along with various researches has proven that meditation reduces stress; releases fatigue and improve overall happiness. Headspace is just the app to help you meditate in a fun and simple way as it offer users guided meditation sessions that are customised to your need and lifestyle.
Library is curated with various, extensive meditation programs aimed at managing sleep, anxiety and stress; crucial to revitalize the mind and body. Meditation is so important for human body to function properly mentally and physically. 
App Store Ratings: 4.8 out of 5
Download HeadSpace iOS
10 Cool Mobile Apps for Drivers and Car Lovers [UAE & Global] 2021 Edition
Fitplan
If your aim is for a full-body work-out with a personal trainer however, without even paying a penny, Fitplan is the best app to make this dream come true. With Fitplan app, you will receive step-by-step professional video tutorials of different exercise sessions that range between 20 and 90 minutes; directly from trainers and athletes.
https://www.youtube.com/watch?v=LZsIE65ucoY
All you need to do is select a work-out plan, choose trainer and make the most of the ultimate fitness app.
App Store Ratings: 4.6 out of 5
Download FitPlan iOS
SleepCycle
Yet another app aimed at improving your health with a good night's rest is SleepCycle. The app is no short than a blessing for those who've been having trouble sleeping at night which disrupts healing of the body, heart and blood vessels, drops hormone balance rate and blood sugar level along with various other health anomalies. 
Although SleepCycle wouldn't offer any medical solution or prescription, the app surely tells you the real cause of sleep disruption and unrest. Once downloaded and activated on one of your Apple device, the app monitors sleeping pattern, take note of all major to minor sleep disruption patterns such as snoring, sleep talking and so on, after which you can have yourself medically treated at the doctor.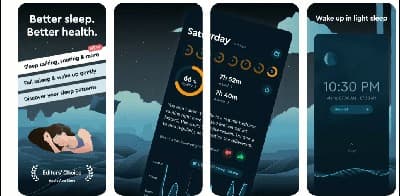 Other than that, what makes this app special is its wake-up feature in the morning to make sure you're fully prepared and well-rested.
App Store Ratings: 4.7 out of 5
Download SleepCycle iOS
Aaptiv
Don't have time to hit the gym or fitness boutique, no need to fret for with Aaptiv app, you can bring home the professional fitness class and experience full mind and body workout sessions. Whether you're comfortable at home, outdoor or even at the gym, the app can accurately plan your workout based on current fitness stats, workout preferences as well as the equipment available at the moment. Many different disciplines are covered like stretching, running, stamina boost, yoga, aerobics and more.
App Store Ratings: 4.7 out of 5
Download Aptiv iOS
Fitbit
Fitbit has been one of the most popular smart health trackers in the market whereas its downloadable app can work even without the actual Fitbit gadget. Simply download the Fitbit app on your Apple device, link it up with the iPhone accelerometer and GPS to track data in real-time such as total steps and distance, calories burned and much more.
You can even monitor sleep habits, heart rate, weight, BMI (Body Mass Indicator) as well as associated peripherals.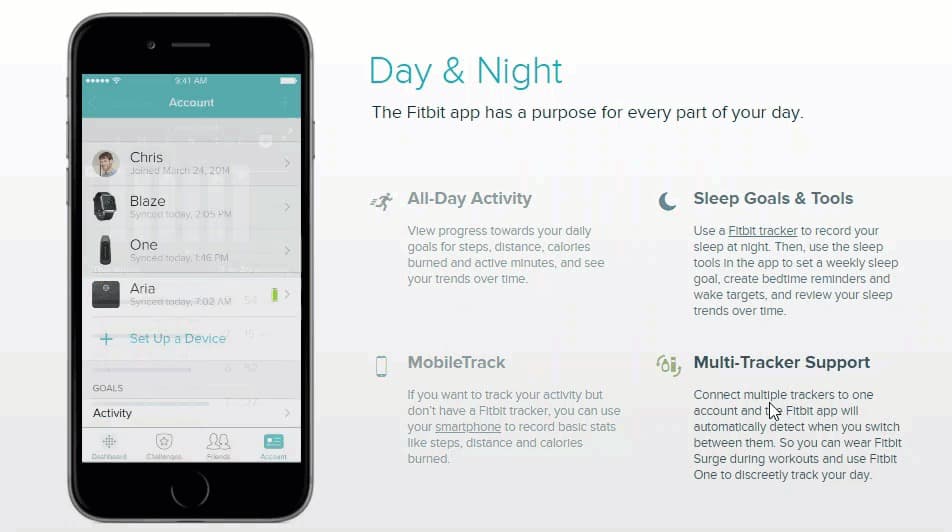 Fitbit does have its own specs it can be worked independently they have launched there own watch as well. 
App Store Ratings: 4.1 out of 5
Download Fitbit iOS
Happify
Developed to help users bust-off all the pessimism, find inner-strength to overcome stress and ensure overall good health and resilience; Happify app includes a variety of neuroscience and mind-concentration activities. Daily Routine task are very stressful it is necessary for human to work-out to ease the stress level. Stress effects your body crazily 
Here is a video why mental health is so important for us. 
All the sessions offered by the app are designed to reduce stress which, if left untreated can lead to cardiovascular diseases, pulmonic issues, cancer, road accidents/hazards, liver cirrhosis and even suicide. Both developers and users of Happify app also claimed that it instils positivity and mindfulness for overall wellbeing.
App Store Ratings: 4.5 out of 5
Download Happify: for Stress & Worry iOS
Make the most of your Apple device and stay on top of your health by downloading some of the best healthcare apps mentioned above. For more cool options, you can browse official Apple App Store.