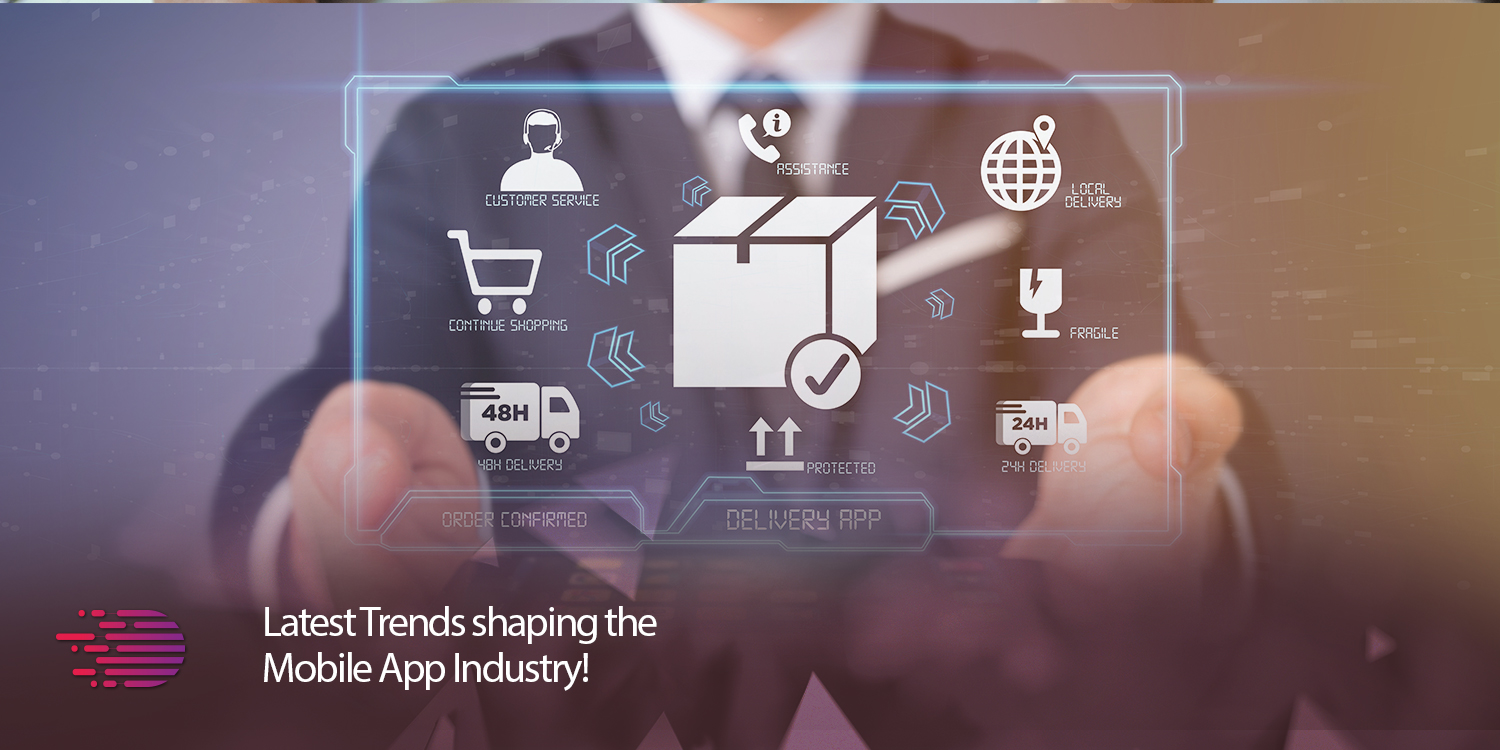 If you have been following our blogs, we have been talking loudly about the evolution of mobile apps that include everything including app design trends, app development trends as well as the latest mobile app development ideas. Now, this time around we have decided to go even deeper and look into the modern design context. That's because generalization isn't much effective anymore and by today's standards, the app design trends are all about context and connections.
Well, after a long haul development road, it seems that technological advancement has finally reached the stage where we have much data and understanding about the working of user-centric products.
Ok, without deviating much from our topic, let's now jump directly to the latest trends in mobile app design and development.
Voice Assistants
Voice search is one of the fastest evolving techs and it won't be an exaggeration to claim that fairly soon the voice search will definitely takeover traditional searches from the desktop as well as mobile devices. Now, last year, the inclusion of voice assistants remain a high app design trend and we are sure to see this trend continue all along for 2019.
Voice assistants from leading tech giants like Google Assistant, Apple's Siri, Amazon's Alexa, and Samsung's Bixby has been maturing over time adding new capabilities to their system. One such capability is micro-interaction which makes voice assistance an indispensable app development functionality worth vouching for.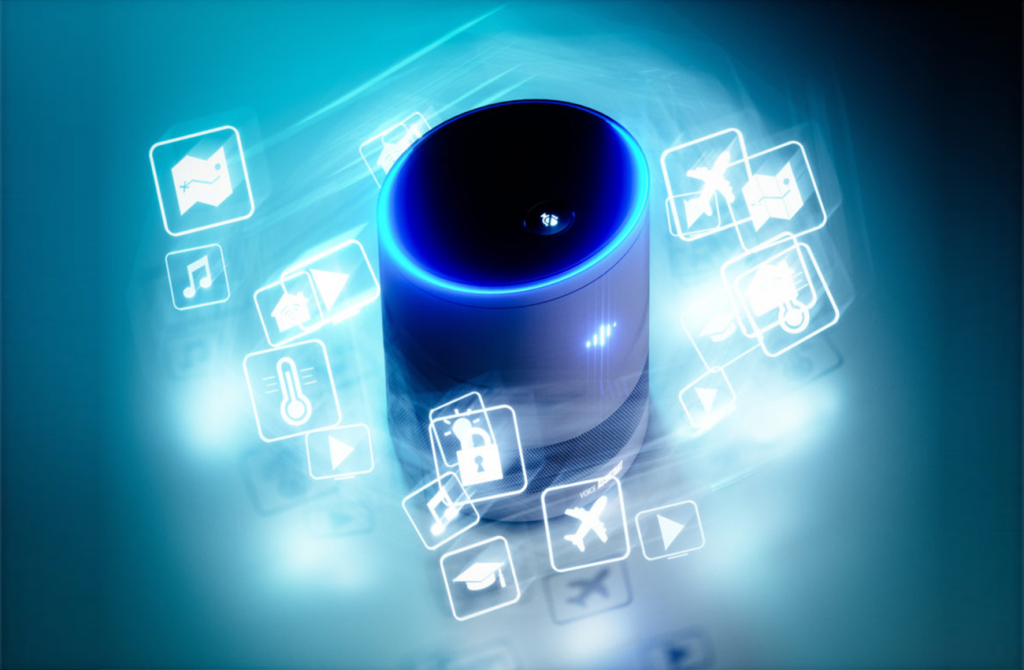 Transition to 3D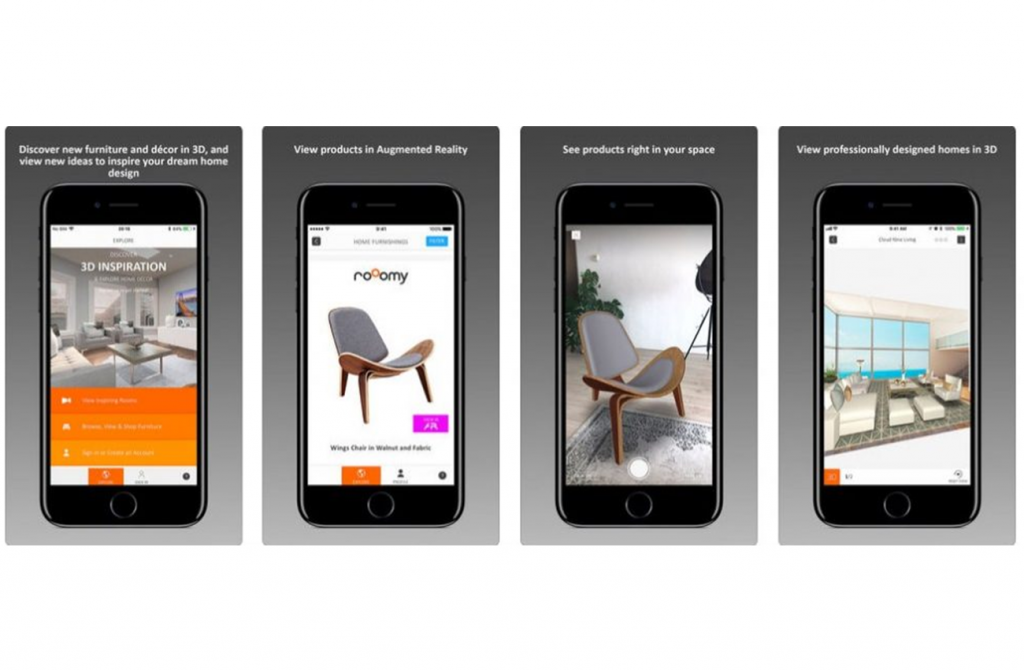 Another latest trend in mobile app development is the transition from 2D to 3D. yes, the traditional flat 2D surfaces that have been the norm for many years is now making way to a more creative, deep and interactive 3D surfaces.
The use of 3D interaction has already become an app development trend for e-commerce businesses, where they are more likely to attract customers' attention with interactive product views and augmented reality features. While at present this app design trend is still in nascent feature and the technology will take some time to mature, it's definitely a futuristic app design trend that's worth to vouch.
Gradient 2.0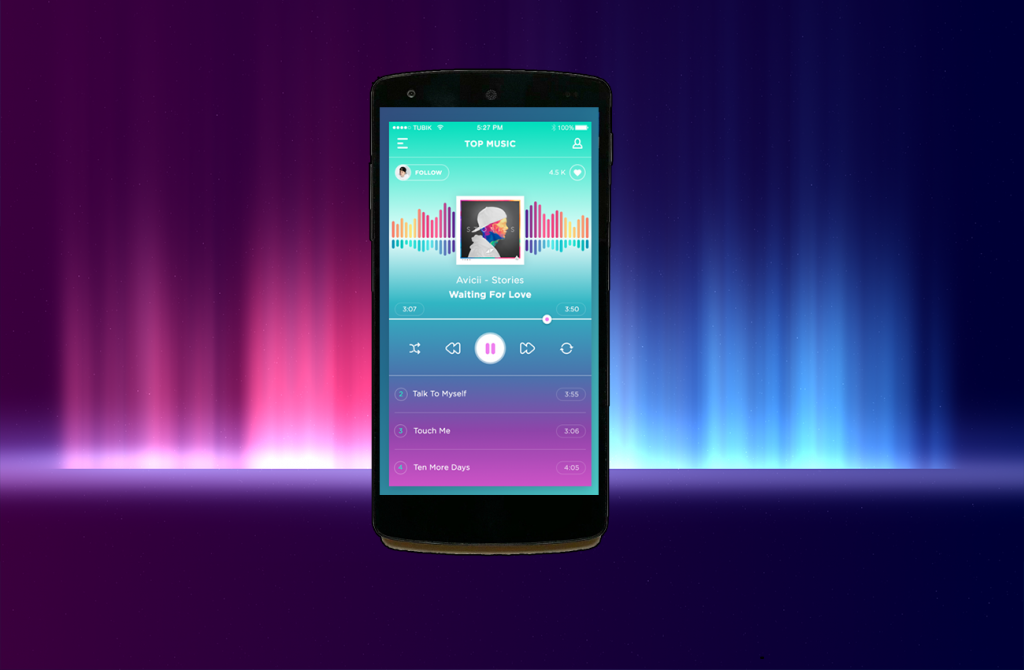 From LCDs to LED's to OLEDs to Super AMOLED, the mobile screens have come a long way in terms of mind-wobbling rendition of colors. Today, there are endless opportunities for mobile app design ideas to use awesome gradients in UIs as a mean to impress users.
In fact, today gradients aren't just another app design trend to impress customers, rather Gradient 2.0 represent the evolution of technology where it's bringing in more depth and dimension to the UI/UX design of a mobile app. What's more intriguing is the fact that there is no conflicting use of colors required in here, rather, it's the intelligent use of a light source that neatly aligns with geometric shapes that adds to the vivacity and depth of the interface.
A more prevailing app design and development trend in this respect is the use of vibrant gradients against dark backgrounds. Well, dark themes have remained the talk of the industry and they aren't going anywhere in the near future. So, if you are looking for mobile app design ideas for interactive UI/UX, try to play around the gradients against shapes and background and we are sure you'll come up with striking and fantastic interface design.
Variable fonts
For long the Fonts (Type Faces) have been viewed as static elements with little to no room for dynamicity and adjustable parameters. Which means that in any case where there's a need for multiple typefaces in app design, the designers are additionally burdened to provide all relevant font styles.
Well, that's changing now.
Today, variable fonts are empowering designers to use typefaces as dynamic elements, making them adjustable to any portion of space left for the text.
What makes variable fonts a worthy trend is their utility in localization; especially for responsive designs. Yes, variable fonts come out with high utility when the designers are smacking their heads against the walls to adjust all the text into smaller screens and that too without elongating/stretching the text.
Now, while these dynamic fonts have already become a hot app design trend, it's still just the beginning and we are anticipating much more evolution of the trend for 2019.
Progressive Disclosure
Understanding the interface of an app for the first time can be overwhelming for many users, as they try to grab hands around the UX patterns. Now, the latest app design and development trends adapted by developers to get around this issue is the use of progressive disclosures, which means restricting the content over the app interface to just a few absolute essentials that are required to navigate the apps. This, in turn, helps to develop a more easy to navigate and user-friendly UI/UX.
Privacy
Data safety and privacy have been one of the top concerns for not just the average users but also for the authorities. We have been witnessed to various congressional hearings as well as a tougher stance (GDPR) being adopted across the EU zone. Perhaps, it's high time for app developers to let users know about the privacy of their personal and financial information that will be used when they agree to the terms and conditions of the app. Now, many companies are actually exploiting this as a mean to gain users' trust by letting them know about the privacy measures being taken to protect their personal and financial information. And we expect this is one great mobile app development idea for entrepreneurs to break into the market monopoly and create a loyal customer base.
Emotional Design
While some might count this as a negative or backdoor influencing technique, to say the truth, emotional designs have remained a tending  factor in app designs for as long as we can think of. In fact, while many app designers may claim it as the latest app design idea or trend, in reality, developers and designers have long been using the emotional elements to relate with the users and create a loyal user base. For instance, a flower delivery app design has always been different from a clothing app design. This is simply rational thinking and better understanding on the part of the app designers to carefully understand the audience and come with a design that can relate with them.
Minimalist Design doesn't have to look like Wire frame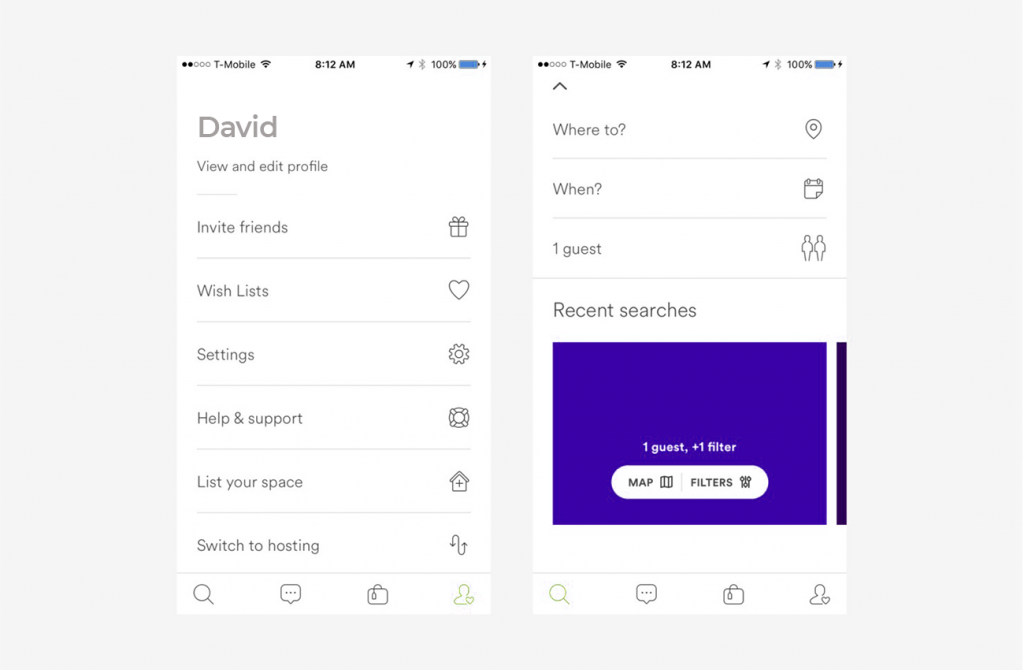 Yes, minimalism has remained a popular app design trend and for all the good reasons. However, there is a very fine line of differentiation that separates a simplistic branding design to an unbranded or wire frame design. While nearly all the leading app developers and designers vouch for clean and minimalist app design, they are careful to now appear boring or incomplete.
So, while minimalism has been the most popular app design trend, we are expecting to see some interesting designs that would separate a clean design from a boring one.
Better Security
OK, while this may seem quite similar to the privacy, there's a basic difference in between two. While for privacy we were considerate about the safety of our personal and private data from the theft of sharing with third-parties, here we are talking about everything else.
See, while smartphones have definitely made our lives a lot easier, we have made a lot of compromises on our safety and security as well. Our smartphones track our locations, save our search queries, have access to our contacts and pictures and even have the accessibility to record our conversations.
Amongst all the invasive apps, we expect some rationality to prevail with mobile apps that are less invasive as well as offer clearer data usage policy.
Gestured Navigation
Our smartphones are losing any physical buttons, making way for greater gesture controls and this is one app design trend that's we are vouching for in 2020.
Now, at first it may seem too intimidating to hide-out any all navigations behind random swipe gestures, app developers can develop simple tutorial and guides to educate users about the gesture functions to let them fly through the app with unmatched ease and fun.
Digital Well-being
While technology has undoubtedly changed our lives for the better, there are certain negative impacts of the overuse of technology as well which we can't overlook. One negative impact of technology is the way it has hampered our ability as humans to interact and communicate in the real world.
Now, many leading tech giants including Google and Apple have committed themselves to the digital well-being initiative that's aimed to rationalize the use of technology by limiting the screen time or by sending your usage or misuse stats from favorite apps.
We see this as a brilliant app development idea that not just help you make in-roads into the market but actually create a positive vibe for your applications, and we see it as a worthy app design trend for 2019.
Biometrics
From finger recognition to facial recognition, biometrics has become a mainstream technology that's here to say. Many users have actually become comfortable using biometrics as a safety feature, which not only gives them solid protection against breaches but is also faster and more secure than traditional safety features.
Now for 2019 app design trends, we see many apps incorporating biometric verifications being incorporate in their systems to give users a cliché and futuristic element as well as peace of mind for the safety.
Takeaway
Well, there you have it, some of the most worthy app design and development trends you need to vouch for. The interesting thing about technology is that it never stops amazing us and looking at the pace at which the technology is evolving, you never know when the next big thing hit the market. Like they say, "change is the only constant element", as we move towards the mid of 2019, things are only getting more interesting with newer features and trends being adopted by developers and designers to amaze and impress users.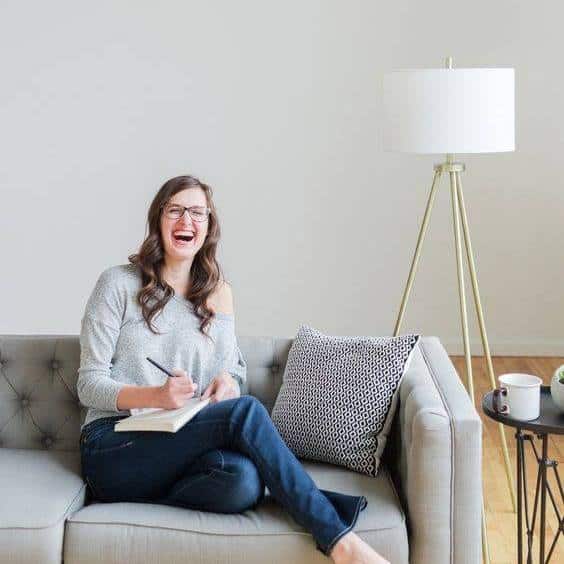 Debora John is a professional digital content creator, SEO and editor having years of experience working for many different industries and recently working in the Digital Marketing department at Digital Gravity. In her free time, She loves to watch movies, read books, and play console games.
- Debora John