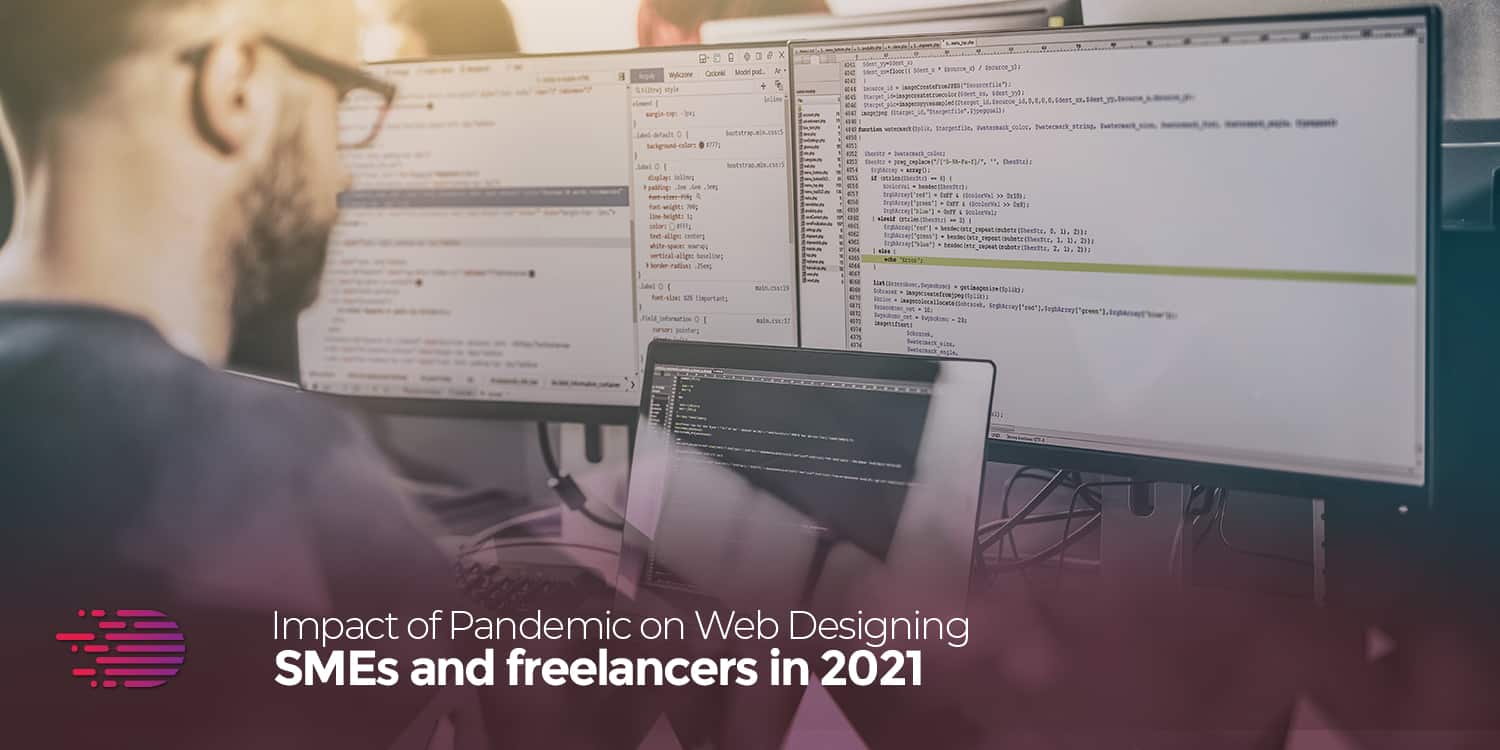 The global pandemic has reshaped our lives, giving us a third-world perspective and enforcing a new-normal that we are now familiarizing ourselves with. COVID-19 has brought drastic impacts on individuals, small businesses, and large scale industries, which are being heavily affected worldwide. Digitalization and the industrial revolution have become inevitable in these last couple of months that took businesses by storm, some of which were left vulnerable while others became achievers. 
The design community makes no exception in this regard. The pandemic not only redefined design for the now technology-bound community but required designers to undergo their own set of challenges. Whether or not COVID-19 could turn the tables for web designers for better or worse is too early to say. However, it did leave a significant mark that will remain a part of history for years to come. 
The Impacts of the Shift in Habits
Following stay-at-home measures and practicing social distancing forced individuals to limit their time spent outdoors, increasing their on-screen time significantly. Individuals and businesses had to cope with the new normal by 'digitalizing their habits' to keep up with daily activities and business operations.
While audiences are spending more time at home, and most probably on the web, chances are they have looked at sites that offer an excellent aesthetic appeal, in addition to streamlined navigation. This raised the bar higher for the design industry as clients understood what their customers required, viewing websites from their perspective. Selective clients demanded top-notch quality, quantity, and services, in terms of their design and development. 
The Highs and Lows for the Design Community
The design community was not immune to the consequences of COVID-19, with the unemployment rate reaching 4.9% by October 2020. As per the BBC, web designers had to say goodbye to their on-site jobs and were either left unemployed or switched to remote working instead while complying with stay-at-home measures.
Designers who were confined to their homes' walls had to experience a lack of creative imagination and cater to different niches that demanded immersive designs to appeal to their fear-struck customer base. 
Remote working meant long-working hours to make up for the loss in demand for design from industries and clients that ran out of business. 
The troubles designers had to encounter were quite frustrating for some. However, that did not mean the entire design community had to hit rock-bottom.
The Victorious: Freelance Industry
While traditional designers were familiar with an office-work environment and engaging with clients and peers in person, freelancers were already well versed with the concept of remote working. This proved them to succeed in the web design agency during COVID-19 as most companies preferred freelancers over regular employees. 
The prosperity within the freelance industry encouraged companies on-site to develop newer remote working strategies for sustainability purposes. Fortunately, some companies were able to succeed with their strategies and experienced lower costs, increased efficiency, and maximum productivity from remote working.
Besides, freelancing is one of the easiest gateways to fast money for individuals. With the ease of registering on credible platforms like Upwork and Fiverr online, it is no wonder that millions turned to freelance worldwide during COVID-19.
Conclusion
The demand for freelancers rose in 2022 as they already knew how to handle communications and respond to client demand in a work-from-home environment.
Freelance designers had a satisfaction rate of over 67% during COVID-19, as per an article by Forbes. The stats further state that 11,000 designers from 100 countries began working on an online freelance platform, 63% of which were optimistic about the future for freelance designers post-covid.
However, the freelance industry faced challenges of its own. The downturn of jobs, and companies raising the bar for everyone pressured freelance designers to up their game, indulge in diversification, and learn new niches before they could emerge victoriously.
Designers had to compete in terms of providing an impeccable web design experience that most users would appreciate.
Visit here to learn about  best IT outsourcing companies

We are a digital agency has experience working with top notch clients. We provide web designs, web application, mobile application and all digital marketing services. We work with individual clients and also agencies.
- admin