Home » App »
7 best real estate apps in 2020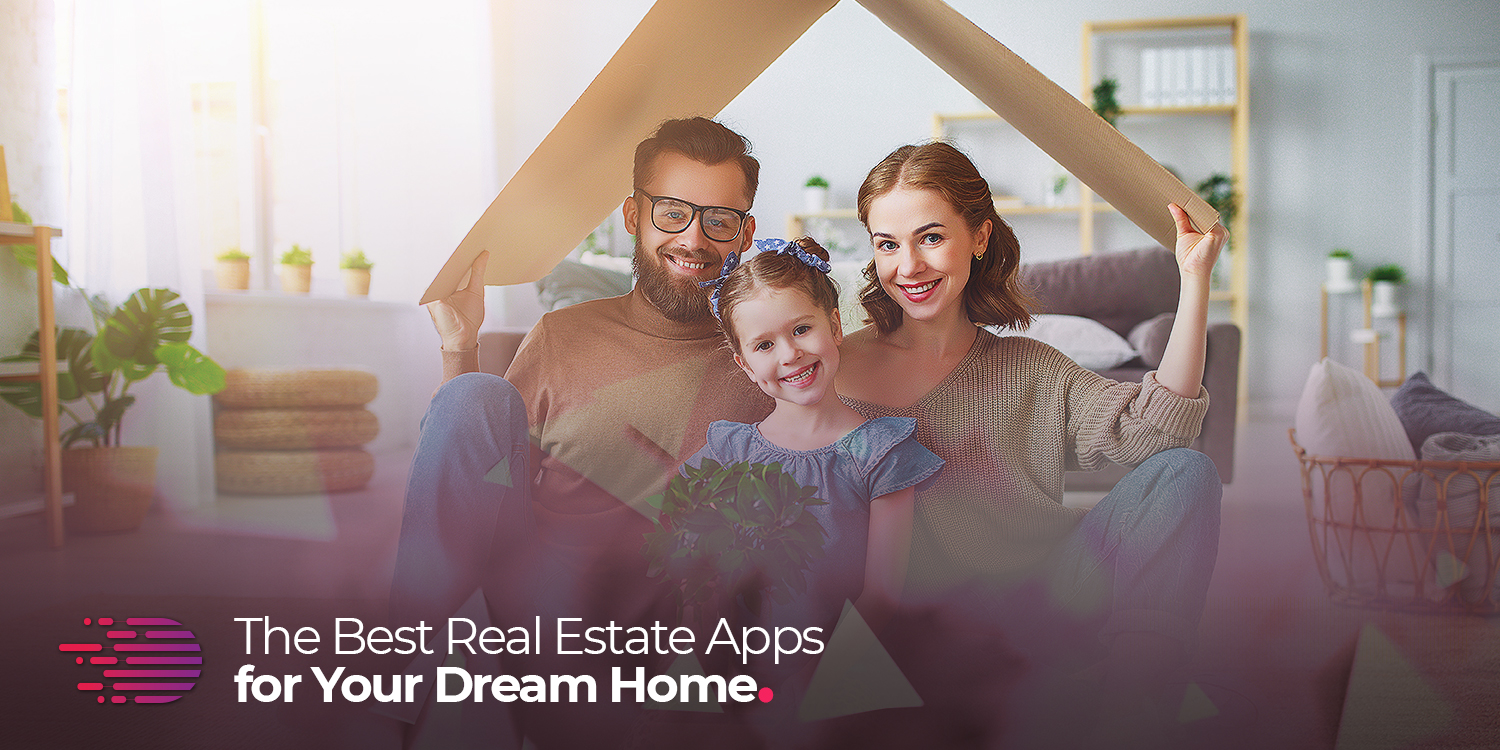 Buying a home is certainly the most expensive purchase of life for the majority of people. And if you are thinking to make that 6 or 7 digits transaction in one go then probably you need to make it count with your best of knowledge and as much information as you can get. For most people, buying a home is a lifetime investment and an emotional one too as it will be probably the only home they will ever buy in their lifetime. That's why it is absolutely important to home buyers to make every effort and exploit all potential resources to make it a worthy investment.
Now, just like every other industry, technology has certainly altered the way people looks for real estate purchases. Firstly, it was all about real estate websites and now real estate mobile apps are helping ordinary people get all the information and updates about the property market as well as help them make a wise and well-informed decision.
So, if you are looking to get Mobile app development service for your first property, you should probably get yourself a real estate app.
But which is the best real estate app?
Well, it depends on your purpose of purchase. There are real estate investing app, real estate sales app and many more and the choice will probably depend upon your reason to invest in the property. Below we have come up with some of the best real estate apps available in the market today. So, let's see what is on offer with each of these amazing real estate apps:
Zillow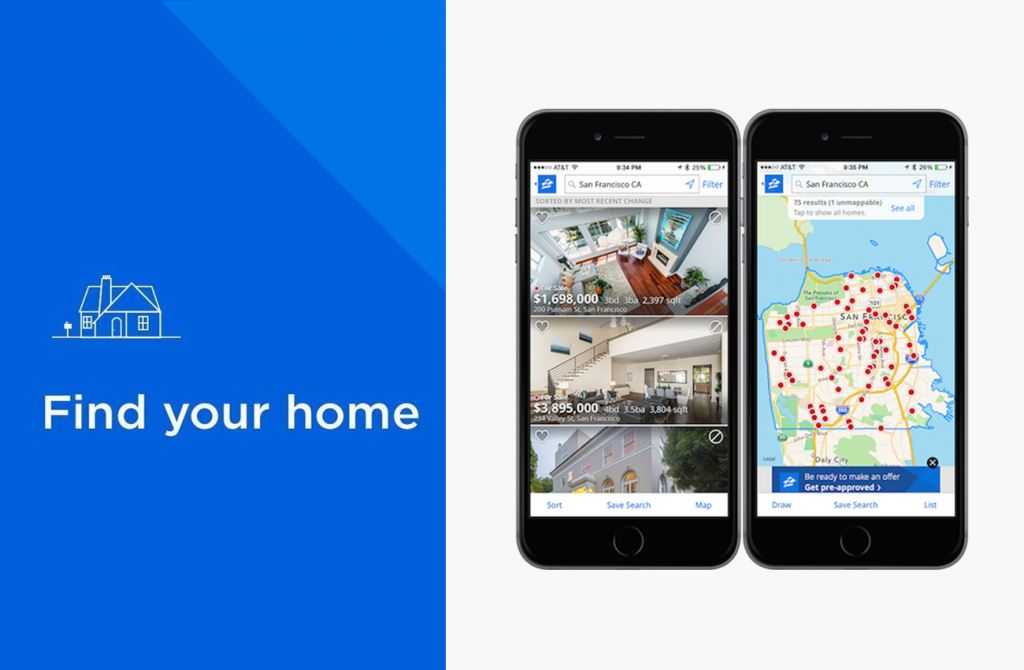 Arguably, Zillow is one of the best real estate app available in the market and have good reasons to back this claim. To start-off, Zillow is one of the pioneers for online home value estimates, at a time when there were hardly few (if any) other online websites or apps offering clients with easy to access online prices. Second of all, you can have an estimated from of literally every home in the USA, yeah that's hard to beat the record.
So, if you are a homeowner looking to buy your first home, you can find everything that you want on Zillow. The apps come with an easy to use interface, slid search navigation options and some highly relevant filters to help you refine your search.
Redfin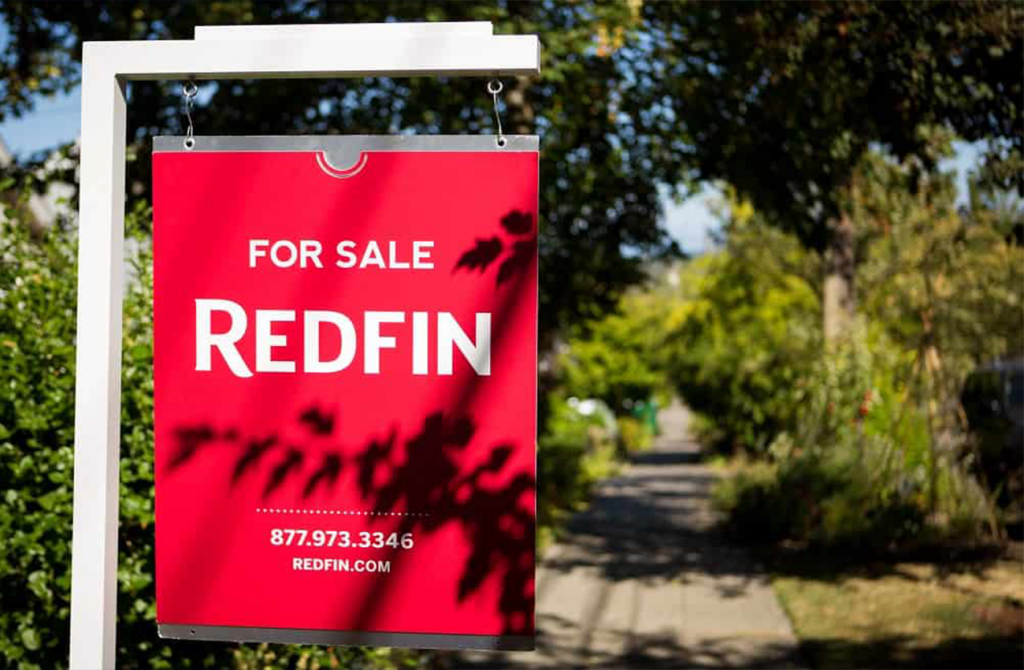 If you are a middle-income bracket person looking for affordable houses, Redfin is the best real estate app for you. The app comes with some serious functionalities like for-sale-by-owners and many others that will certainly help you find the best property within your budgetary limits.
Apart from some great functionalities, Redfin is also one of the best real estate market with a holistic approach to the industry. This means that you can search for whatever property you are looking for like townhouses, schools, condos, homes, studio apartments, open house and much more. There are high-resolution images, top-down maps and much more to help you make a wise decision.
To top it all off, the app comes with some serious sharing tools which allows you to easily share anything you want via email, social media or even text messages and if that's not all, you can even book a home tour with this amazing real estate app, making it definitely a worthy app available in market.
Homes.com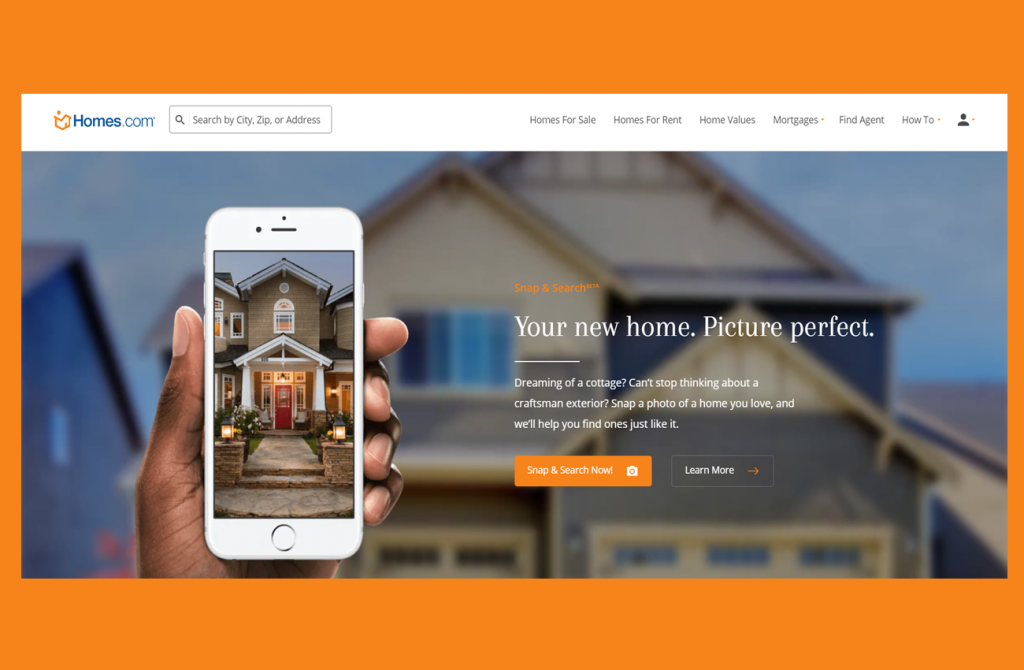 Homes.com brings a large inventory of home listings right at your fingertips with its incredibly easy to use real estate app. The app gives you various filters including neighbourhood, market conditions, foreclosure, etc. that helps you to choose the best home within your budget.
Another valued feature of homes.com includes the calculation for rent payments or mortgage using its built-in calculator. The app is intelligently built for a premium user interface and comprises of tons of high-quality images and valid statistics. You can also save or share images using the built-in sharing feature via text or email.
Xome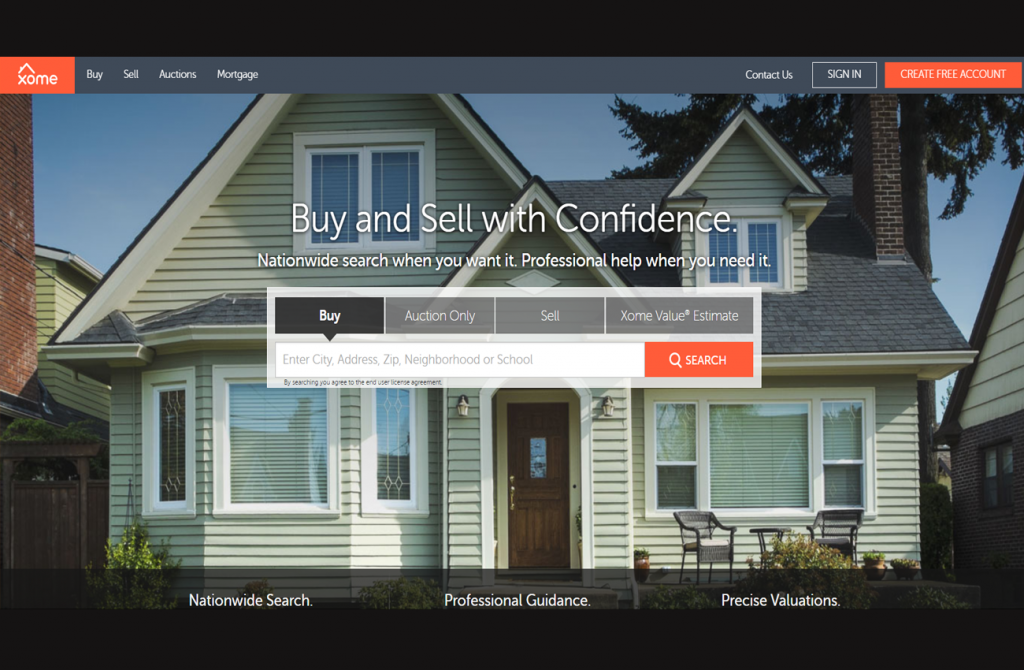 Xome is arguably the best real estate auction app available in the market. If you are one of those investors who like to invest in auctioned real estate than you can find all the action on Xome. The app gives you updated information for all the real estate auctions at its platform so you know when to invest.
Real Estate by Smarter Agent
Real Estate by Smarter Agent is yet another high utility real estate home that brings massive house-hunting data at your fingertips. There are various filters offered with the apps including recently-sold homes, geographic area, homes on offer by third-parties and various others to help you refine your search.
The app exploits the GPS technology to pinpoint homes using geographic coordinates. You can also search the homes with price filters, the number of rooms, cover area, tax, and various other features. Like some of the other apps in the list, Real Estate by Smarter Agent also offers to share of listing to friend and family through email.
Realtor.com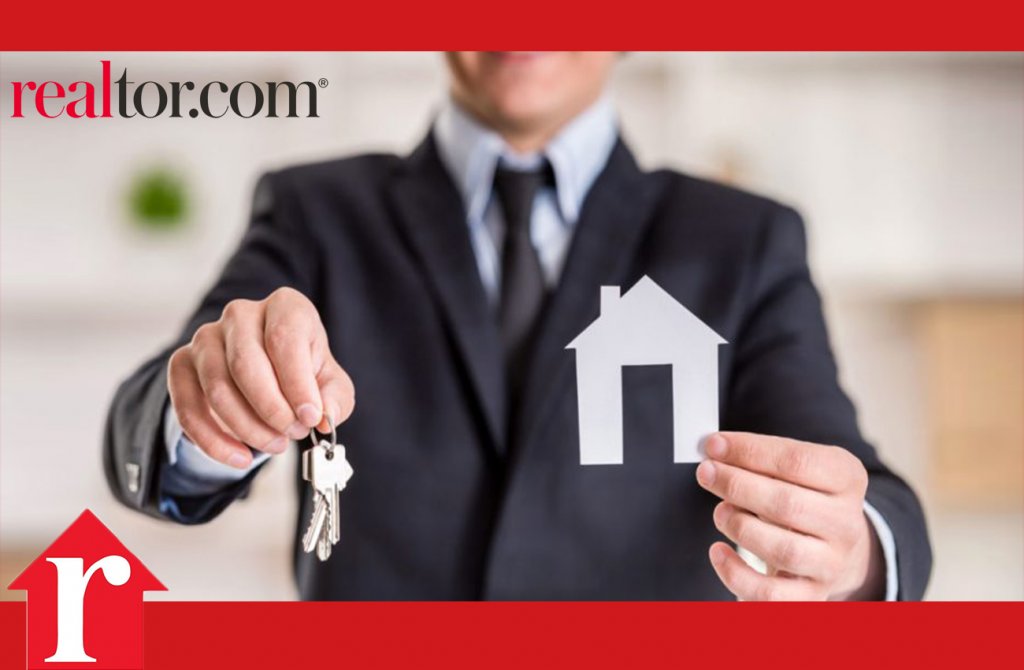 Realtors.com is definitely one of the best real estate apps that you'll find in the market today. The app is also the official portal for National Association of Realtors, which means that it has on offer one of the largest database of homes and all real estate properties through Multiple Listing System (MLS). The app is also one of the most updated real estate sites that get the updated listing faster than any other real estate app available in the market.
To put it precisely, Realtors.com is the best app for people who don't have access to a real estate agent.
HomeSnap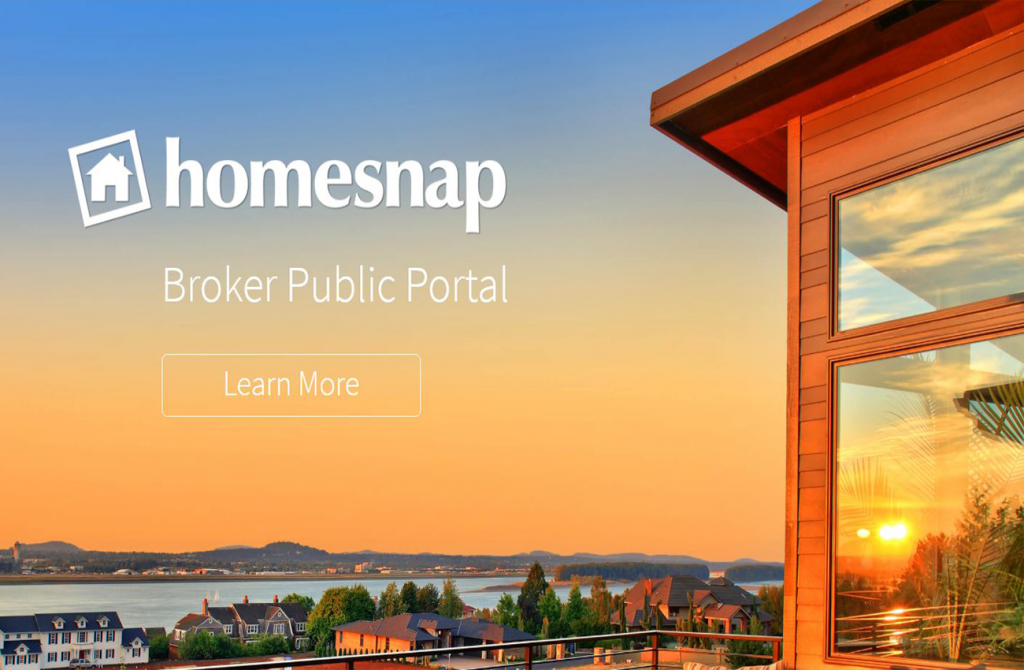 HomeSnap is a great app that is equally useful for home buyers and real estate agents alike. That app retrieves its inventory from Multiple Listing System (MLS), like many other apps in the list plus it also offers a fairly easy to share features through text, email or text message. It gets the updated listing fairly quickly and gives you an added functionality to make competitive home buying.
Get more expert real estate website tips.