Home » App »
How much mobile app cost – Effective Guide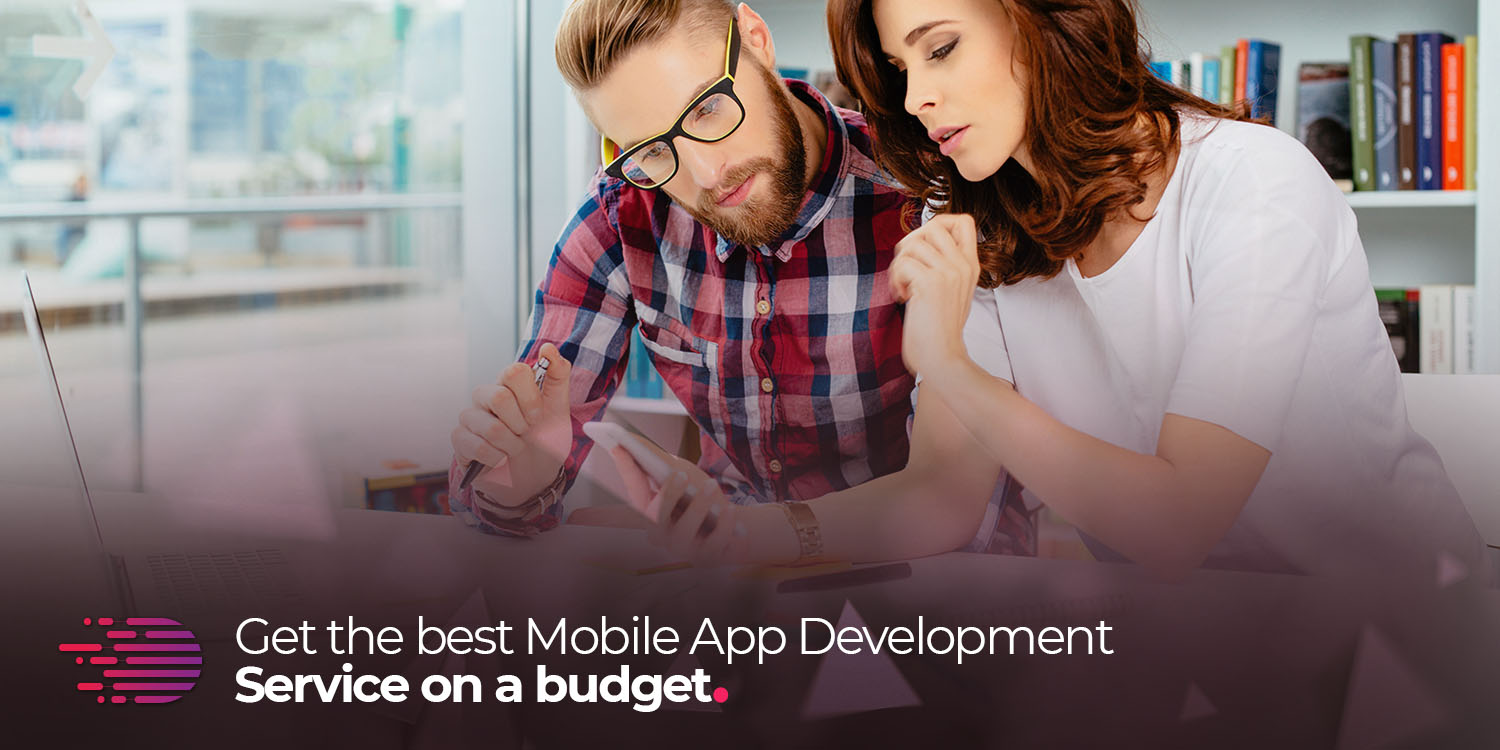 Even if you haven't noticed yet, the coffee shop around the street has its app that lets you order a tempting Frappuccino, without having to ever leave your home or office; interesting, right? I mean if we look closely at the patterns of rising preferences for app development, we will be astonished to see that how quickly it has crossed-over the website business to become one of the mainstays of an e-commerce business. And while you are still stuck with choosing the best app developer, the world has already pushed the pedal and cross you over.
Yup, the world of app development has come a long way from back in time when there were really few app developers (geeks) who mastered the art of app development to today's market place where you can easily find all sorts of app developers (Android, iOS, hybrid) ready to get things started for your business.
Now, if you haven't yet started your quest to hire an app developer or are wondering how much does it cost to hire an app developer, we have come up with a dissected view of the app development process to help you gain the first-hand insight into the process of hiring an app developer.
Below we will be looking at some easy to follow tips like how to hire an app developer that will answer questions like how much does it cost to hire an app developer, as well as helping you make the right decisions. So, here we go…
Your three most potent options to find an app developer include:
Find a business partner who's a developer
Hire a local app developer
Hire an outsourced developer
Some general rules to find an app developer
So, you might have had your "Eureka" moment already by coming up with a revolutionary (at least in your thinking) and great app idea that's likely to make you a millionaire in no time. However, the problem is, you aren't a developer or a tech geek and don't know where to get started. So, you start Googling for "how to hire best android app developer", "how much does it cost to hire an app developer" and a lot more queries; because Google is the Guru and knows everything.
Now, fortunately, we are living in great times where there is no shortage of professionals of any field, especially not for app developers. Just a few minutes in your search, you'll be able to find hundreds of app development companies as well as freelance app developers ready to help you with your app development process at affordable pricing. But with so many choices, how should you choose the right one?
Well, here're three simple and effective rules that will help you in making the choice:
Understand the Basics of the trade:
No, I am not telling you to embark on a DIY project, rather it's just about getting the feel and basic insights into the work and see what goes behind the app development. Check out the different platforms (android app development, iOS app development, hybrid app development) and different languages available for app development. Also, check and compare the cost of app development with different options (going with a firm or going with freelancer). Undertaking these activities, you'll be able to get a feel of the project and narrow down your search with below-mentioned filters:
Check Experience:
Would you want a freshly passed surgeon to undertake your surgery? Obviously not. Same goes with the app development process. You won't want to hire a mobile app developer who hasn't been in the business for some time and knows his stuff. Thereby, check out the experience of the firm or freelancer and get a feel for each by looking at their previous projects.
See the communication patterns:
While this not be the most obvious filter for many, this is an important one. The reason being, just like website development, app development is a complex and multi-faceted process which needs a constant communication channel. Thereby, you need to work with people who are ready to communicate with you at all levels without any language or cultural barriers.
How much does it cost to hire an app developer?
To be honest, there is no one standard pricing for app development and it relies on many factors like app design, size, platform, type etc.
Here we have mentioned a general estimate cost of a mobile app development process based on type and size.
Simple App ($ 50 – $ 100)
These apps will come with general templates, drop-down menus and will be stored on devices.
Database Apps ($75 – $ 500 or more)
These will be database apps, which will come with a backend database and will be stored on servers.
Messaging Apps ($100 – $200)
These are mid-sized apps that can handle various data formats and stored in the cloud.
Enterprise Apps ($200 – $500)
These are more suited for business purpose with lots of purposely built features and can be stored on device and/or server.
Social Networking apps ($150 – $300)
These apps will come with themes, backend storage on the server, photo editing and some other features.
Gaming Apps ( $200 – $500 or more)
Depending on features and complexities, these apps can have different features and will mainly be stored on servers.
More Related Topics: Why every business should have an app