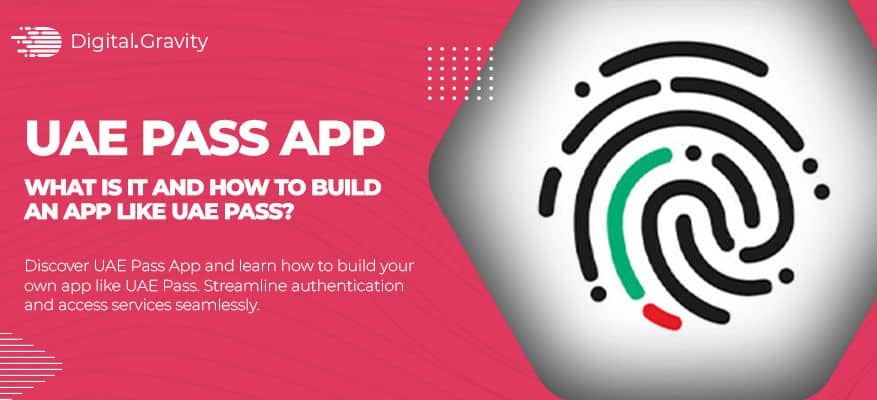 Launched at Gitex Exhibition 2018, the UAE Pass app is a major step towards the UAE's long-term digital transformation. Labeled as the "First National Digital Identity", the app further strengthens the digital ecosystem and helps in further strengthening the sustainability of the emirate's digital infrastructure.
In this blog we will unravel some wondrous features of the UAE Pass app, along with the steps that can be followed to build an app similar to the UAE Pass app.
What is the UAE Pass App?
A one-of-a-kind app; the UAE Pass app is a national identity and signature solution for residents of Dubai. The UAE pass app automates and simplifies the process of managing digital identity for residents, while it also helps in signing and verifying documents along with a range of other services through sharing digital documents.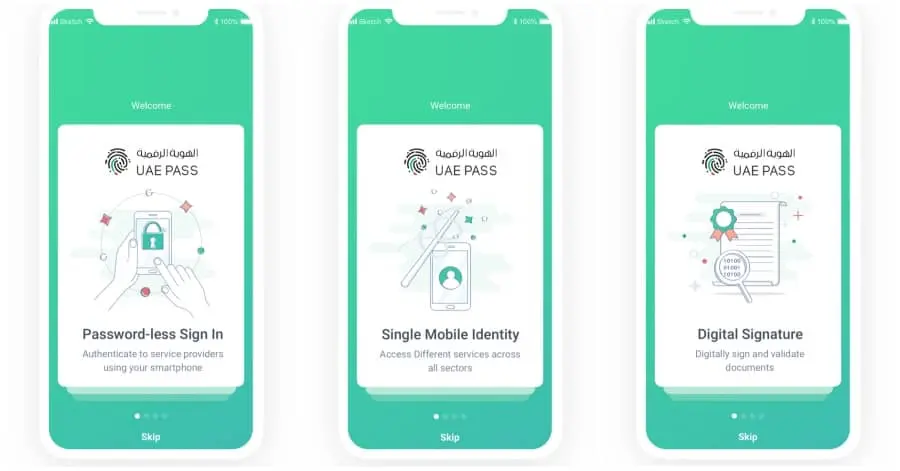 By using the app, users can easily access more than 10,000 local and federal government services. Now, you do not need to remember different usernames and passwords for different apps and online platforms.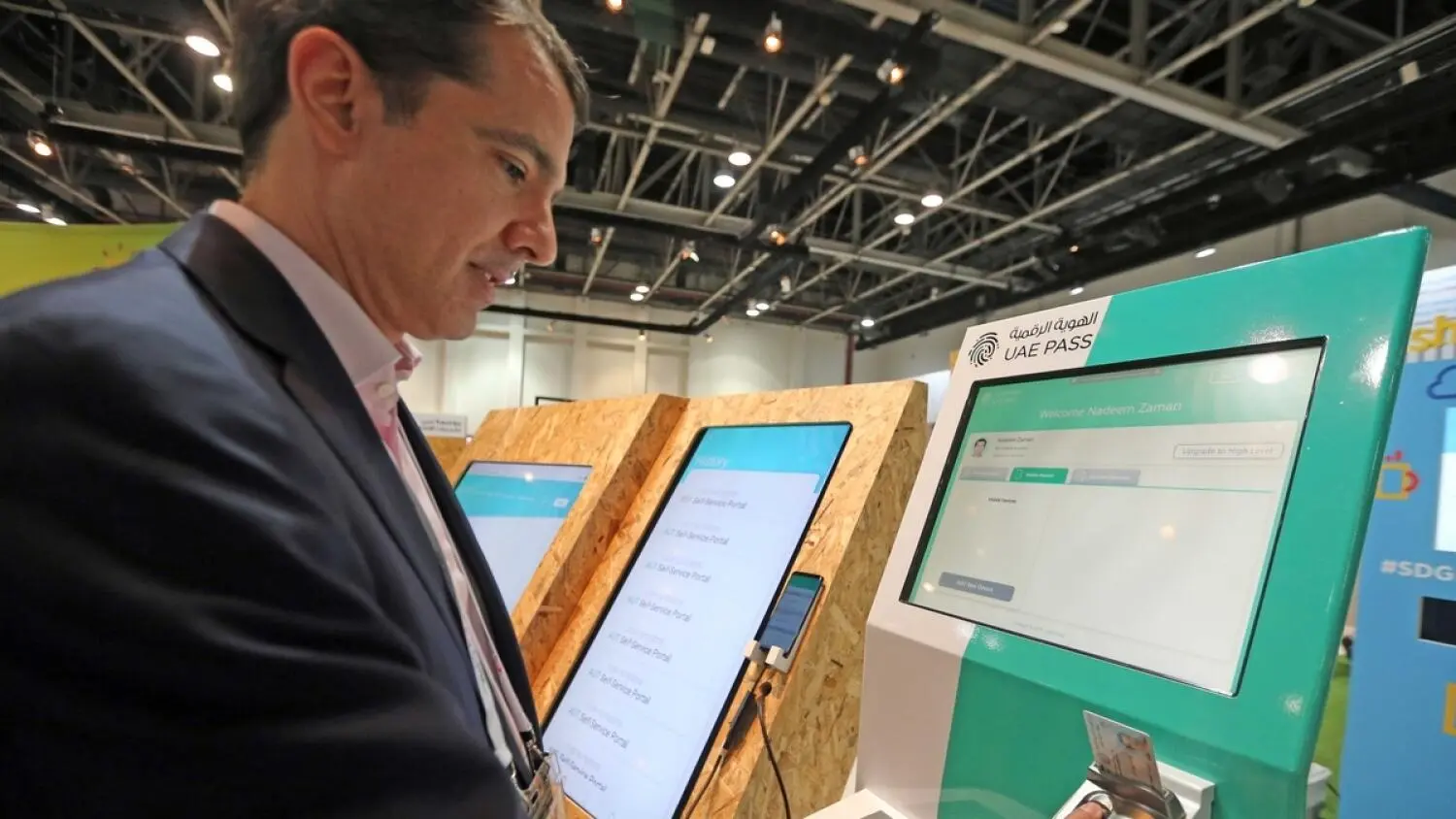 UAE Pass Kiosk Locations
UAE pass kiosks are located all around Dubai and other Emirates. Some of the key location's where these kiosks could be found are listed below:
UAE Pass Kiosks Dubai:
Dubai Courts HQ
DEWA – The Sustainable Building in Al Quoz
Tasheel Al Nahda
Union Co-operative Society
UAE Pass Kiosks Abu Dhabi
Mecca Mall
Al Nakheel Tower
Khaldiya Tower – D
Al Jazeera Tower
UAE Pass Kiosks Ajman
Safeer Hypermarket
Palm Centre
The Black Square
Ajman Department of Economic Development
Key Features of the UAE Pass App
The UAE pass app allows several different features to its users. Following are the features that you can use on the UAE pass app:
Sign in on any Government Platform
You can easily use your UAE pass app to sign in on any government platform. You would not need separate accounts and passwords for this. The app serves as the sole digital identity that you can use online and access thousands of federal and local government services.
Digitally Sign Government Documents
By using the UAE pass app, you can sign any online document with a digital signature. The app greatly facilitates its users in minimizing the need to physically visit any government office.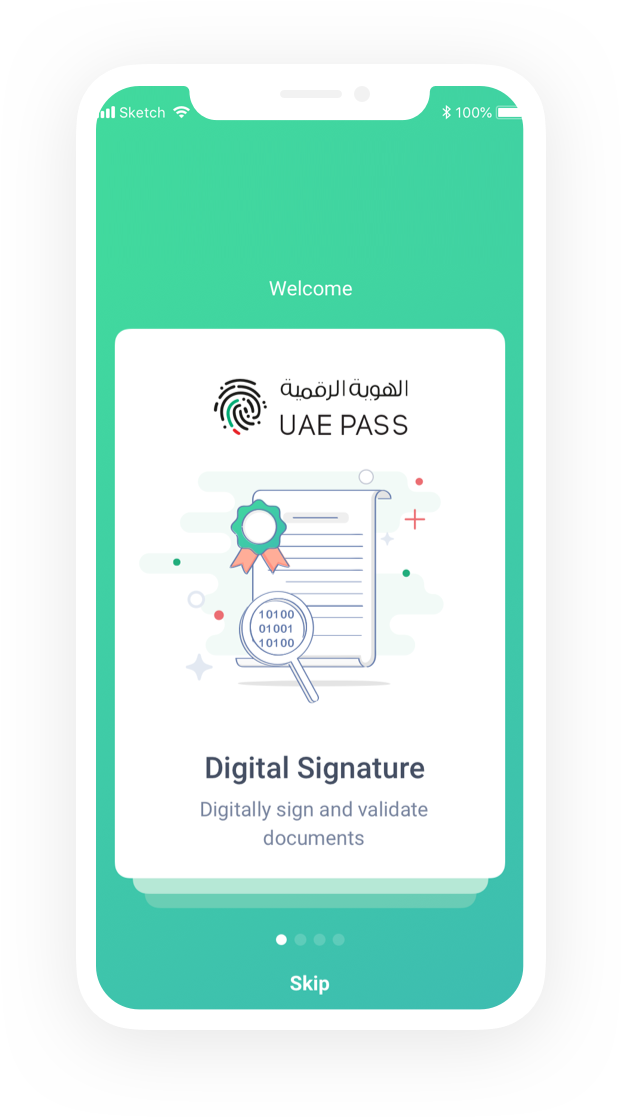 You can sign any electronic document digitally, simply sitting in the comfort of your own home. To use the digital signature feature on the UAE pass app, you need to open the app and click on the 'Sign Document' option. Then, upload a document from your saved files and sign through the touch screen.
Verify Government Documents
It's not uncommon to receive fraudulent documents online to deceive innocent people. With the 'UAE Verify' option on the UAE pass app, you can verify the authenticity of any government documents.
UAE Verify is a digital platform that can immediately verify the originality of the documents from the actual source that they came from.
Save your Documents Digitally
The UAE pass app has a feature called 'Digital Vault' that you can use to store all your digital documents and easily share them with government departments. By using the app, you do not have to go through the trouble of saving your documents physically or even separate images on your device.
Here's a video showcasing the main features of the UAE Pass App:
Benefits of a Digital Identification App
As the digital world is progressing swiftly, there is a need for digital identity solutions that can accurately cater to the diverse needs of users. The UAE pass app is currently serving Dubai residents. But it is high time that we have more digital identification solutions that facilitate people from all over the world.
Here, we are uncovering some great benefits of digital identification apps to give you a more clear understanding.
The most important and prominent advantage of a digital identity solution is that it can create a digital identity for each individual that they can use to verify their identities online.
It essentially eliminates the need for physical identification documents and provides a feasible way to authenticate users across multiple platforms and services.
Through this, users can easily perform their necessary tasks without having to visit any government office or service center.
A digital identity solution like the UAE pass app facilitates users in creating a single account that they can use on multiple platforms. With single login credentials, you do not need to create and remember different usernames and passwords.
You can be saved a lot of time and trouble that goes into remembering different credentials – account usernames and passwords.
Safe & Secure Transactions
Online transactions are always a bit complicated because they require the private information of the users. They can easily be stolen and misused for fraudulent activities. To avoid this, digital identity solutions ensure the security of online transactions by providing a trusted authentication mechanism.
With digital identity apps, users are enabled to identify themselves online with advanced encryption techniques and biometric authentication. The use of biometric authentication highly protects the data of users online.
Government Services Integration
The UAE Pass app integrates with several government platforms and services that facilitate users to easily interact with government entities. It works as a unified platform through which users can access and manage their interactions with different government departments and agencies.
A huge pile of paperwork is eliminated when digital identity solutions are in the race. The UAE Pass app effectively removes the need to visit any government office physically.
By digitizing paperwork, the app lets users access a wide range of government services including visa applications, utility bill payments, license renewals, etc. without leaving their homes.
Like any other digital solution, the app has also simplified fulfilling tedious tasks. The process of identity verification is made easy now. With 24/7 availability, the app allows users to access government transactions and complete their necessary tasks.
Especially employed people who find it difficult to visit during regular working hours. They can access government services at different hours depending on their feasibility.
How to Build an App like the UAE Pass App?
The app is built quite uniquely and serves a great purpose to the users of the UAE in fulfilling their tasks online.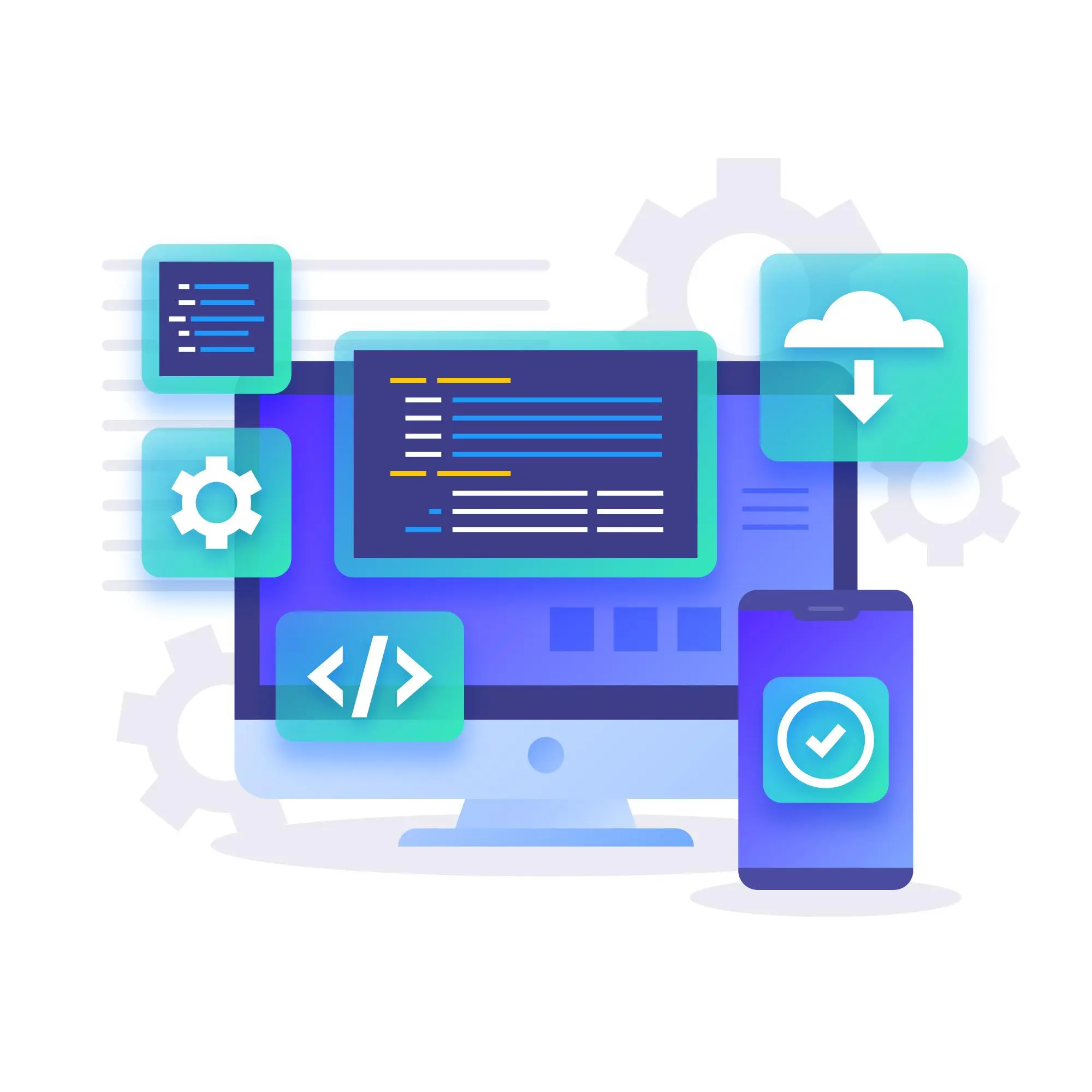 We are breaking down the procedure of building an app like the UAE Pass app.
Before you start anything, you need to clearly define your goals and objectives to establish the outcome of your app. Study your target audience, their needs, and expectations to create an app that can accurately cater to their needs.
Define the purpose of your app and the services you want to offer to your users. This will help you greatly in building an app that aligns with the needs of your audience.
Making an app without knowing your target audience is like shooting arrows in the dark. Thoroughly understand your target market and what you can do to provide them with an exceptional user experience.
Since we are talking about an app like UAE Pass, try to find any weaknesses in the app and how you can use it to your advantage. Work on your app to ensure that your app does not have those weaknesses. Here, you can identify the unique value proposition that you can use in your app.
Design the User Interface (UI) & User Experience (UX)
The design of your app matters a lot so it should be attractive enough to capture the attention of your target audience. Use colors, fonts, and design themes that are appealing and align with your app's purpose.
Perfectly blended with your user interface design, should be the user experience of your app. Make your app user-friendly, easily navigable, and fast.
Develop a Powerful Backend
Your app should be made to handle enormous amounts of data, user authentication, and integration with government, and digital service functionality. Make sure that your app is also laced with the modern and latest technologies.
Use a technology stack that is robust and can easily connect with external systems.
Implement User Authentication & Security
For a digital identification application, you need secure authentication mechanisms such as biometric authentication, two-factor authentication, digital certificates, etc. Through this, your users can easily verify themselves on your app.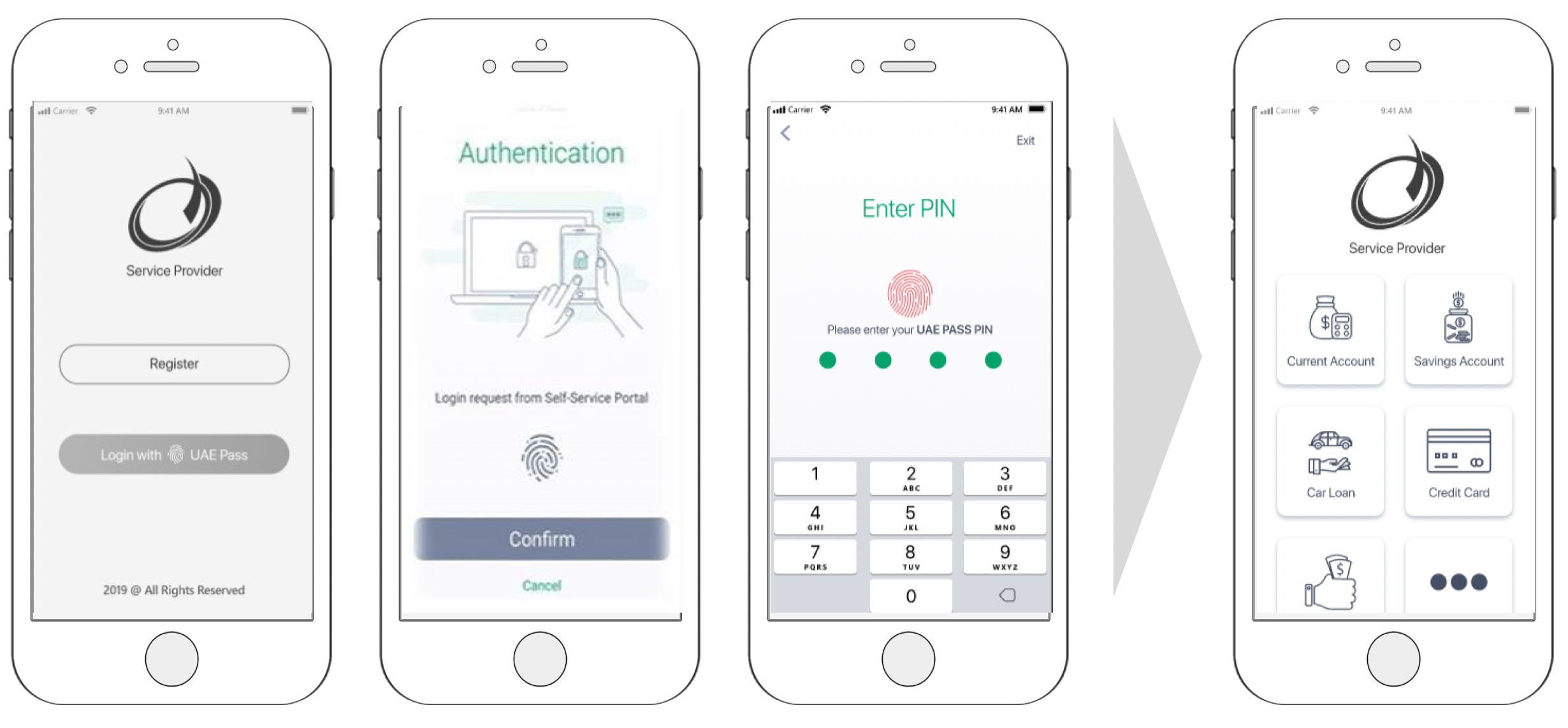 Implement Digital Signature Functionality
Ensure the facility of signing documents digitally for your users. You can use digital certificates, and cryptographic algorithms and adhere to international standards for electronic signatures.
Users are always a bit conscious of using their private information online. To minimize the risk of any fraudulent activities, you need to make sure that your app is secure enough to protect the private data of your users online.
Integrate with Government Services
Your digital identification app should be in direct contact with government entities and departments to establish connections with their systems and APIs. Comply with government regulations and security standards for accessing and exchanging data.
To serve a wider range of target markets, you can make your digital identification app for both iOS and Android platforms. If your target audience uses both platforms, it would highly serve you to design the app for both platforms.
Create your app while considering platform-specific guidelines and design to ensure seamless consistency of functionality across multiple platforms.
Monitor Results and Test Continuously
All your efforts will be wasted if you do not follow through with continuous testing to ensure maximum optimum results. Conduct rigorous testing to identify and fix any bugs, warrant data security, and the effectiveness of the overall performance of the app.
Launch & Regular Maintenance
Promote your app vigorously on different platforms before and during deployment. When you deploy the app, make sure that you deploy the app on relevant app stores. Collect user feedback, track the performance of your app, and monitor the metrics.
Make necessary changes after you gather the data to guarantee the best possible experience for your users. Additionally, digital and market trends are ever-changing. For this, constantly analyze your app to keep it up with the dynamic latest digital trends.
While you are building your digital identification app, you need to be extremely careful about complying with all the necessary laws and regulations. This will establish your image in the eyes of your target audience and they will be able to trust you easily.
The above-mentioned steps are the most important and basic guide to building an app like UAE Pass. They can vary according to the type of features you want in your app and the industry you are catering to. An app like the UAE pass app cannot be made overnight. It requires a skilled team of individuals such as developers, designers, security experts, and project managers with distinct abilities to accurately create the desired app.
Final Word
Building an app like the UAE Pass app can be a complex and stirring task, demanding an in-depth understanding of multiple technical as well as cost-related aspects. It might also include critical decisions related to selecting the best tech stack, and ensuring smooth server-side integration. Therefore, it is best to partner with a reliable and professional mobile app development company well-versed in delivering innovative and phenomenal mobile solutions.
FAQs
Which devices are supported by the UAE pass app?
Both Android and Apple devices support the UAE pass app and can be used on them.
Is UAE PASS only for UAE residents?
Currently, the UAE Pass is only valid for citizens and residents with a valid Emirates ID card.
Can I use the UAE Pass app for international services or outside the UAE?
The UAE Pass app works primarily within the UAE as of now. Its limited functionality does not offer usage outside of the UAE. But the capabilities of the app look promising for the future.
How can I build an app like UAE Pass?
From developing a powerful infrastructure, integrating with various government and private sectors, and ensuring compliance with legal and privacy regulations, it is quite a complex procedure. To build an app like the UAE Pass app, you need an expert mobile app development company that knows digital identity management, authentication technologies, and secure data handling.
Why should I choose an app development company in Dubai?
An app development company in Dubai can offer you a range of services related to mobile app development. They are skilled in app design, development, testing, deployment, and maintenance. They can expertly help you in building an app like the UAE Pass App.