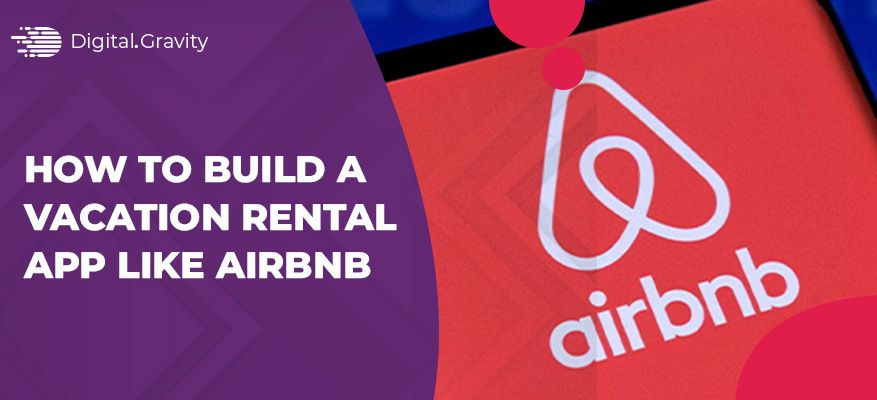 Want to build a vacation rental app like Airbnb, then this guide is for you. Learn everything from development, functioning, to business model and monetization opportunities offered by a vacation rental app like Airbnb.
---
With easily accessible travel applications like Airbnb, it has become feasible for people worldwide to purchase tickets, book accommodations, or compare prices by simply clicking a few taps on their smartphones. And this is one of the primary reasons behind the sought-after online travel industry.
According to the research conducted by Global News Wire, the online travel market size all over the world is anticipated to reach USD 1834.6 Billion with a compound annual growth rate of 14.8 % by 2030.
So, if you want to develop another app like Airbnb, this comprehensive guide will give you all the relevant and important information. However, when it comes to the best travel applications, Airbnb has left the mark.
 Factors To Consider When Building A Best Vacation Rental Application?
Consider the below-mentioned platforms to create another app like Airbnb that provides comfort and value to both the hosts and guests.
Platform design and user experience: The success of Airbnb is majorly dependent on its user-friendly interface and its utmost focus and attention on the user experience. Investing in an intuitive and easy-to-navigate platform helps you provide a streamlined experience for both the guests and hosts simultaneously.
Trust and safety: One of the primary concerns for both the guests and hosts is trust and safety issues. To run apps similar to Airbnb you need to ensure that both parties feel safe and secure when using the platform. This could include background checks, seamless payment systems, cancellations, refunds ( in case the mind changes or any emergency occurs ), and damage policies.
Regulatory compliance:  You need to face regulatory changes in a wide range of markets, and it's essential to be well aware of the regulatory landscape to make sure that your best vacation rental app complies well with local laws and regulations.
Marketing and promotion: The overall success of Airbnb is because of its highly effective marketing and promotion strategies. The investment of money and efforts in marketing is crucial for attracting guests and hosts towards the platform. It helps in building a robust brand identity.
Customer support: It is essential to provide 24/7 best customer support to all the hosts and guests. You need to offer on-time and helpful responses to the questions while resolving the issues quickly and efficiently. In addition to this, you need to provide tools and resources to maximize the travel experience of hosts and guests through the platform.
How To Develop an Application Similar To Airbnb?
The development of a similar application like Airbnb can be a strenuous task, but by planning and executing it carefully, you can simplify it into various manageable steps.
Identify The Target Audience: Before starting to develop an application, it is indispensable to identify the target market and comprehend the preferences, demographics, and needs of the target audience. It helps you come up with an application that caters to their particular requirements and specifications.
Define Your App's Features:  Once the target audience has been identified, the features of your application need to be defined. Come up with the features that set your application apart from other travel applications in the market.
Choose Your Development Platform:  Whether you are planning to develop an application for iOS, Android, or both, you need to know your target audience and associated app features first. Choose a platform that aligns the best with your goals.
Hire A Development Team : Until and unless you are highly experienced in app development, hiring a professional team of experts can help you create an optimum application. Find a team that specializes in developing travel apps to make sure you get the optimum app development experience.
Design Your Application's User Interface: The user interface of your application needs to be user-friendly, engaging, and easy to navigate. It is indispensable to hire a designer who knows how to create an interface that meets the needs of your target audience.
Develop Your App's Backend: The backend of your application is the engine that gives power to it. So it is indispensable to develop a backend that can handle the features of the application and drive the user traffic.
Test Your App: It is important to ensure that the application works properly and catch any bugs or issues before launching it. You should carry out extensive testing.
Launch Your App: Once the application is ready, you can launch it. Come up with a launch strategy so that you can effectively reach your target audience.
Monitor and Update Your App: Once the application has been launched, it's important to monitor and update it regularly to stay competitive in the market. You should always take the feedback and reviews of potential users to improve the features and functionalities of the application.
What Monetization Opportunities Would an App Like Airbnb Offer?
Commission From The Hosts: A 3% service fee is charged from the hosts after the completion of every booking procedure. This service fee is also known as the commission fee. On the other hand, guests pay a non-refundable fee that is entirely based on the type of property listing with a minimum of 6%.
Transaction Fee From Travellers: The app receives a certain amount of fee on every transaction that's made by the traveller whenever they book an accommodation through the application.
Property Listing Fee: Whenever you list the properties on the application, you receive a certain amount of fee and this is known as the ' Property listing fee '. An online marketplace with holiday homes is indeed a great revenue stream.
Advertisement Sales: Whenever the application publishes the advertisements they get from other brands, it becomes the way to earn revenue through advertisement sales.
Property Verification Fee: Property owners get this fee for verifying the ownership of the property.
Property Photography Fee: Apps like Airbnb are heavily reliant on premium-quality photographs and pictures. It increases the chances of your property being booked. Hosts pay to get their property photographed in the best possible manner.
Promoted Listings: Aside from general listings, some people want to take their listings to the top and they pay for the sponsored listings.
What Is The Business Model of The Best Vacation Rental App?
Value proposition
Revenue streams
Customer segments
Key activities
Key resources
Key partnerships
Cost structure
How Does a Vacation Rental App Work?
Sign up or log in
Create a profile
Search for a place
Book your stay
Payment
Enjoy your stay
Why Investing in A Vacation Rental Application Is Worth It?
When it comes to an online marketplace with holiday homes, saturation plays a major role. The Airbnb app is currently owning 10 to 15% of the overall vacation rental market which means businesses have a lot of room to create another app like Airbnb.
Therefore, an adequate amount of space is available for you to leave a mark in the travel industry. When an application like Airbnb is being developed, the application will allow the hosts to list down the properties and the travellers can search for the properties as per their desired locations. Through these types of applications, travellers can book the property and purchase it online.
Looking for custom app development services? Digital Gravity Agency's team of experienced developers offers win-win solutions to meet your unique needs.
FAQS
Which is the best online marketplace for holiday homes?
Holiday home booking sites such as Airbnb, HomeAway, and Booking.com rank on top of search engines like Google and other search engine result pages.
How much does an Airbnb clone cost?
The overall cost of designing an application like Airbnb is somewhere around USD 5400 to USD 56,500.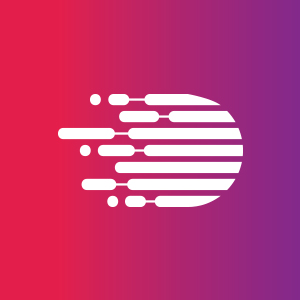 We are a digital agency has experience working with top notch clients. We provide web designs, web application, mobile application and all digital marketing services. We work with individual clients and also agencies.
- admin