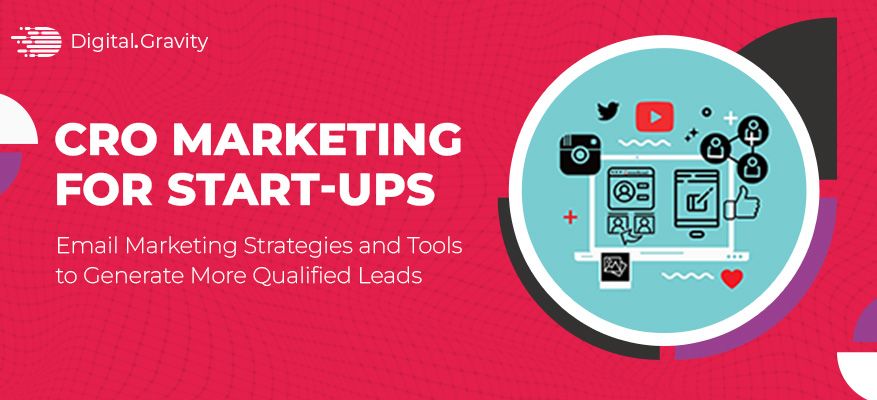 Create engaging and data-driven email marketing campaigns using our CRO marketing guide for startups. These tried-and-tested email marketing strategies guarantee a 100% success rate.
---
In today's highly competitive digital landscape, it is not adequate to just drive traffic to your website. It is important to ensure visitors visiting your website convert into potential customers. This is where conversion rate optimization leaves a mark.
Through CRO marketing, you can optimize your website and improve its ability to automatically convert visitors into customers. Unlike other marketing strategies, which primarily focus on generating more traffic to a website, CRO marketing places utmost focus on escalating the overall percentage of visitors who end up taking a desired action i.e. conversions.
When it comes to CRO marketing for startups, there is a wide range of tests you need to consider to start running on your landing page. These tests include messaging, images/video, additions in modules, and placement of modules. Most of the startups prefer test messaging on paid acquisition campaigns, however, testing on a landing page is another great experience.
How To Calculate Conversion Rates?
In order to calculate the conversion rate, you need to divide the number of conversions by the number of visitors, and then multiply that number by 100 to get the desired percentage.
Let's Talk Strategy
The Best Email Marketing Strategies and Tools To Increase Conversion Rate Optimization
Lead generation for start-ups is important when it comes to marketing your business. Let's dive into the best practices that will help you implement a prospering CRO.
1. Segment Your Email List
Divide the subscribers of email into various groups based on their specific characteristics, behavioural patterns, and preferences. This helps you send content that's relevant to them and matches their requirements and specifications. Startups can improve their click-through rates and conversion rates effectively through this.
Best Tools for Email List Segmentation
You can make use of tools such as Hubspot or Mailchimp to divide the list of your emails according to location, industry, engagement level, and more.
2. Create Engaging Subject Lines
The subject line is the first and foremost thing seen by the subscribers whenever they get an email in their inbox. It plays a crucial role in making or breaking the decision to open the email or not.
The subject line should be compelling enough to grab the attention of the target audience, increase their curiosity, and deliver the overall value of your email.
Best Tools for Creating Engaging Subject Lines
You can make use of tools such as Coschedule's headline analyzer or Subjectline.com for testing and analyzing the subject lines to deliver a clear, emotional, and powerful message.
3.  Optimize the Design of Your Email
The design of your email needs to be visually appealing, easy to comprehend, and persistent with the identity of your brand. Through a responsive design, the visitors to your website can have access to your startup through various sizes of screens and devices.
By opting for Start-up Marketing Techniques and having a clear layout you can easily guide the subscribers towards the main objective of your business and hence, it encourages them to click the CTA button.
Emojis, GIFs, or images/videos can also be incorporated to add engagement to your emails.
Best Tools for Optimizing the Design of Emails
You can make use of tools like Canva or Bee Free to create phenomenal designs for email with zero coding.
4. Write On-Point and Error-Free Web Copy
The copy of your email needs to be as concise, clear, and conversational as possible. By approaching your audience in a friendly tone, you can reflect the identity and voice of your brand that resonates with your target audience.
Storytelling techniques to grab the interest and attention of the audience, addressing their pain points, and showing how your business is beneficial for them can help you streamline CRO Marketing for Start-ups.
Incorporate a clear and engaging CTA to let them know what needs to be done next and why should it be done.
Best Tools for Creating Error-Free Web Copies
You can make use of tools such as Grammarly or Hemingway for checking and improving the copy of your email for grammar, readability, and size purposes.
5. Test and Optimize Your Emails
If you really want to increase the conversion rate of your website, you should persistently test and optimize all the essential elements of your website. It includes design, CTA buttons, copy, subject lines, images, videos, and more.
Bes Tools for Testing and Optimizing Emails
You can make use of tools such as Google Analytics for measuring and analyzing the overall performance of your emails and identifying the optimum practices that work best for your audience.
Types of Conversion Rate Optimization Tools
The tools for CRO can simply be categorized into three various categories
1. Web Analytics Tools
These tools help in understanding what's happening on the website. They give you better information about the products and a better comprehension of how things are running.
2. User Behavior Tools
Through these types of tools, you can see how your users are interacting with the website.
3. A/B Testing Platforms
This category helps in measuring the variations against a control to examine what resonates more with your potential visitors.
Final Word
Counted among one of the highly versatile channels, email marketing allows CRO Marketing for startups to build strong relationships with potential clients, boosts the awareness of your brand, promotes your content in an engaging way, and helps you generate qualified leads.
The aforementioned email marketing strategies and tools help improve conversion rate optimization and lead generation for start-ups. This helps in creating appealing and highly effective emails that result in increased traffic, conversion, and sales for your business.
Still confused! Don't worry; get in touch with us. Our team of CRO marketing experts can help you navigate through the complex digital landscape and run result-driven and flawless email marketing campaigns with 100% results guaranteed.
FAQs
Which metric is essential to understand the impact of SEO on a client?
Email list growth rate – It lets you know how quickly the people on your email list have signed up for future emails
What is an example of a CRO?
Let's say a clothing retailer finds out that their page for glasses is receiving a lot of traffic but the conversion rate is much lower. So, by improving the conversion rate of the page, the retailer will be able to see improvement in sales and CRO efforts.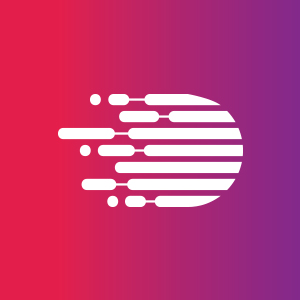 We are a digital agency has experience working with top notch clients. We provide web designs, web application, mobile application and all digital marketing services. We work with individual clients and also agencies.
- admin