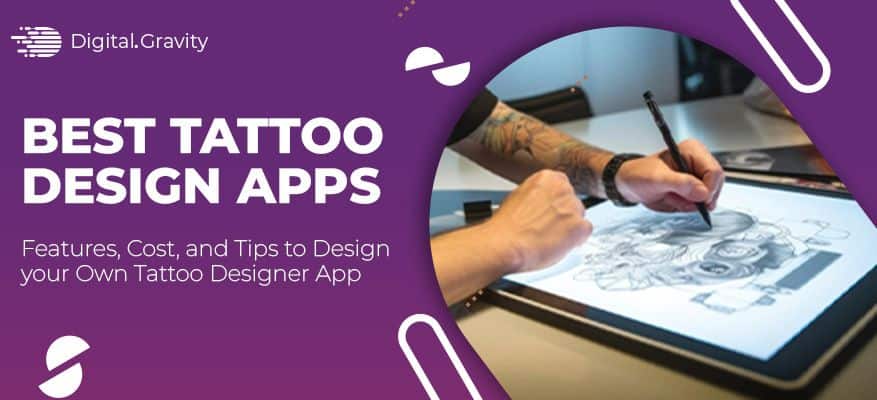 We have curated a list of some of the best custom tattoo design apps for you to master the craft before proceeding forward with the final design.
---
Are you looking for engaging and unique tattoo designs in your surroundings? Or are you an emerging tattoo artist who wants to make use of the technology? Well, the best tattoo design app is needed to take your business to new heights.
Imagine offering a tool to your potential clients from which they can select a wide range of designs, sizes, and placements, all within the comfort of their smartphones. With the custom tattoo design app, you can get rid of all the uncertainties that often devastate the decision-making processes of potential clients.
The Best Tattoo Design Applications Around
According to the research conducted by IBISWorld, the tattoo industry is generating approximately $1.6 billion in revenue.
1. Fotor

This tattoo generator application is associated with Advanced AI technology that can instantly output the ' One-of-a-kind' free tattoo design.
Whether you are a beginner in getting the tattoos done or you've been getting it done for a long time, this application will save a lot of time and money to turn your vision into reality.
Instead of getting the common tattoos, Fotor offers a tattoo customizer through which you can make your designs. Get an ink or coloured tattoo with AI by simply entering the description. It will quickly output the designs and drawings of your tattoo as per the requirements and specifications.
2. InkHunter

It's the best app for tattoo design which offers a wide range of well-crafted designs. However, most free-of-cost tattoos are ink tattoos with either sketches or lines. In addition, the most remarkable part of this application is that the tattoo drawings can be preset from different angles.
3. Tatoodo

Through this platform, you can get all the tattoo design inspirations and connect with the best tattoo professionals to get the one that exudes your style. Through this application, you can find designs that uniquely express your personality and attitude.
4. Tattoo Fonts

Those who are interested in getting tattoos inked with quotes, names, or letters can find the best tattoo designs through a tattoo creator app.  Since a wide range of fonts can be used for getting the tattoo design, you need to choose the one that suits you best.
In addition, there is a gallery of tattooed pictures from which you can choose the design you like and then combine it with the picture and text.
5. Tattoo My Photo 2.0

If you want to try a Tattoo that's virtual with your photos, then Tattoo My Photo 2.0 should not be missed. It's an excellent tattoo design maker for those who need to get their tattoo made from the picture gallery.
You can even take inspiration for the tattoo ideas from this application, and then choose the one you like the most. The design of the tattoo can also be edited for perfect final body art that includes resizing, erasing, and adjusting tattoos.
What Is The Estimated Cost For Developing a Tattoo Design Application?
The estimated cost of a custom tattoo design app is heavily dependent on a wide range of factors. However, a simple application costs between $10,000 to $40,000, a medium application costs between $30,000 to $500,000, and a high-end application costs $500,000 or above.
What Are The Tips and Tricks To Design a Tattoo Designer Application?
To create the best tattoo design app, some steps must be taken.
Define The Purpose And Features Of The Application
This is the initial step for building a tattoo design application that pinpoints the primary purpose of developing the application. In this phase, it is decided whether the purpose of an application is to empower users, assist tattoo artists, or do both.
Conduct The Market Research
You need to conduct extensive market research to comprehend the needs and requirements of potential users. This helps you identify your target audience through which you can customize the application according to your specifications and requirements.
User Interface & User Experience
Give utmost priority and focus on the development of a visually appealing and user-friendly interface. Prioritize navigation that's smooth and intuitive to provide a seamless user experience to potential clients.
Develop The Tattoo Desing Application
Select the suitable programming languages and frameworks of the platforms you want to target ( iOS and Android ).
Test For Quality Assurance
The application needs to be tested before it is launched to ensure it works smoothly with proper function, performance, and functionality. Give utmost emphasis to the significance of rigorous testing to ensure the application is entirely bug-free. This results in a smooth user interface and user experience.
Deployment
In this stage, developers need to publish the application to the respective stores which means App Store for iOS and Play Store for Android. You need to make sure that your application meets the specific requirements and standards of the stores.
This includes preparing assets for the application, writing engaging descriptions, and setting up all the essential accounts.
Maintenance and Updates
You need to maintain the tattoo designer app daily to make sure it runs smoothly and seamlessly. In addition to this, the significance of app maintenance relies on the updates.
However, if you are thinking about the cost to maintain an application, it is 15% to 20% of the initial cost.
Address All The Legal Considerations
You need to know all the primary aspects of the app development including data privacy, copyright issues, and intellectual property rights. Patent your application and come up with the terms of use to protect the application while complying with the regulations.
Final Word
Tattoos become the part of the body that stays with you for a long period. So, it is indispensable to choose the design that reflects your attitude and personality. Before making any type of commitment, you should look for the best tattoo design apps to decide what goes well with your specific requirements and specifications.
Looking for professional tattoo application designers and developers? Well, you have arrived at the right destination. The Digital Gravity Agency's Custom App Development Services can help you get the application you need.
FAQs
How tattoos are priced?
It depends on the intricacy of the art, the number of sessions, and the overall experience of the artist.
Where do tattoo artists get their ideas from?
Instagram and Pinterest can be a great source of inspiration for all the tattoo artists
What is a normal-size tattoo?
The tattoo that comes under 2 inches is tiny, something in between 2-4 inches is considered small, 4-6 inches is medium, and the one above 6 is considered large.
.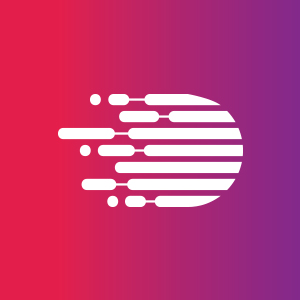 We are a digital agency has experience working with top notch clients. We provide web designs, web application, mobile application and all digital marketing services. We work with individual clients and also agencies.
- admin