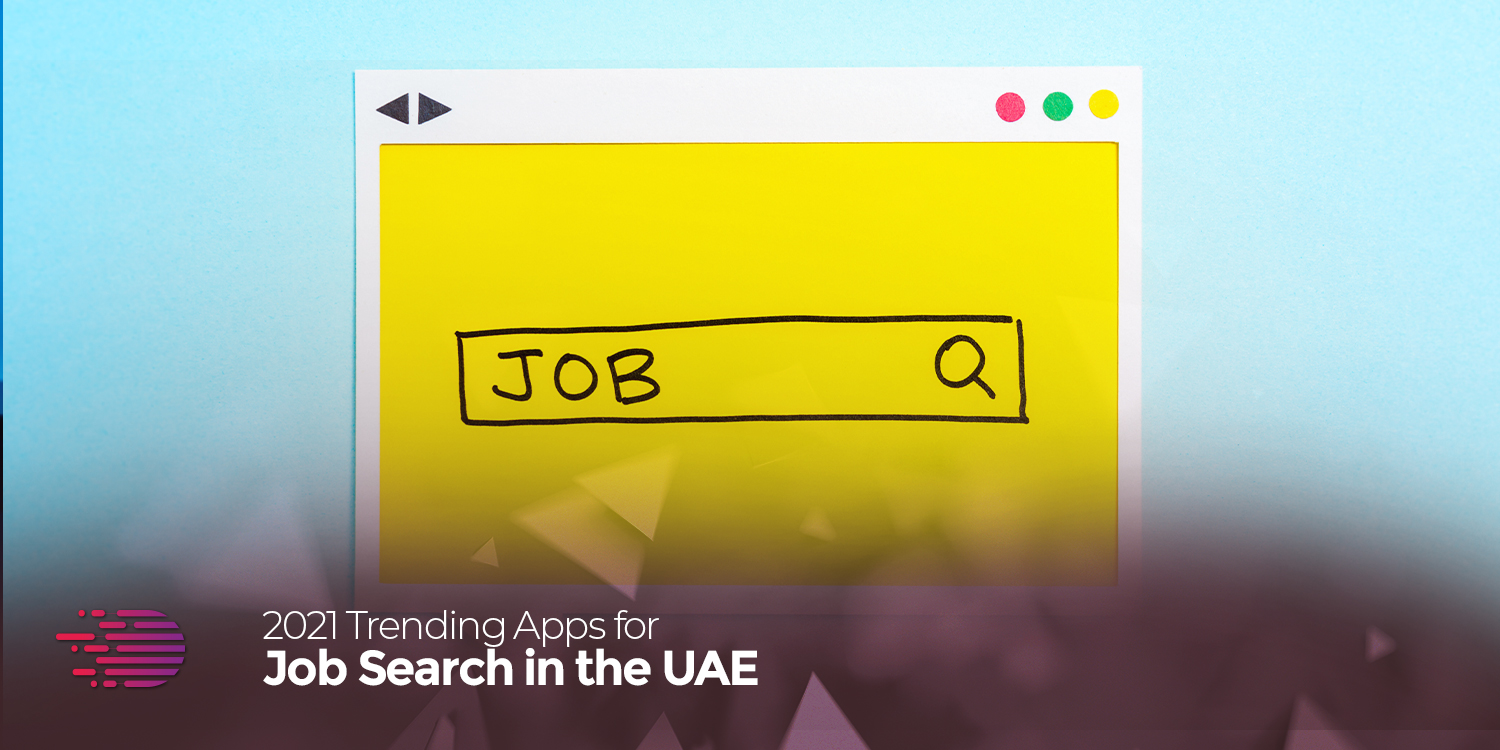 Internet's full of amazing stuff, not just entertainment to lighten up your mood but even to land a dream job. And though you'll come across a dozen websites and advices on writing the best job applications, how to be awesome at the interview and building a powerful resume/, before all of it comes the process of job hunting which can be significantly time-consuming and hardest.
In todays' advanced era, the typical job hunt is independent of newspaper listing, being replaced by a rising number of career listing websites and smart applications to keep users connected at all times
Thanks to blazing fast technology and on-the-go mobile applications, you can conveniently access a handful of classified job listing sites, create online CVs, filter jobs and apply directly. Time is of essence so let's have a look at some of the best job search apps for 2021.
Facebook Jobs
Facebook isn't just to socialise and entertainment but a complete online marketplace for businesses and industries of all shapes and sizes to manage their daily operations, intelligently. Other than that, the social media giant is also a huge job board platform. You can conveniently download official Facebook app from both Google Play Store for Android OS and Apple App Store for iOS or browse corporate groups for the latest vacancies.
LinkedIn
Nothing can beat the likes of LinkedIn when it comes solely to connect directly with recruiters and companies worldwide. It's a complete online resume' so you've to be extra vigilant when creating your profile. A research concluded that more or less 80% recruiters rely on LinkedIn to connect with the appropriate candidates and job applicants. 
Other than this, it's also perfect to widen your professional network, share corporate news, interact with peers and so on. To receive latest updates on vacancies that closely match your profile, turn on the 'Open to Work' function in your profile and let recruiters know your availability.
CareerBuilder
For users familiar with CareerBuilder's official website, the mobile app is surely worth downloading on your smartphone. With simple navigation and functionality plus user-friendly interface, you can access and instantly apply to millions of job postings anytime, anywhere. Users can even filter their search by salary, education, expertise and academic qualification.
Bayt.com
One of MENA's leading job sites, Bayt.com has above 35-million registered applicants with nearly 15-million visits per month. It's associated with more than 45,000 organisations belonging to various industries, private and even government sectors thus helping job seekers in landing their preferred employment opportunity. Bayt.com was founded in the year 2000 and won numerous recognition awards over time. You can conveniently download the official mobile app, upload your pre-built resume' or build one using the features and start applying. Mortgage
Indeed
Another big name to the careers portal list is Indeed which lets you directly upload your resume' against the vacancy and apply with or without registration. You can even subscribe to the job alerts and receive notifications on your email. Indeed official website and mobile app are extremely user-friendly, offering various features like adding a cover letter, portfolio of your previous work and more thereby increasing your chance to get hired at the right company. Make sure your job search is region specific!
Glassdoor
Whether you wish to read company reviews before sending an application or simply look for a dream job, Glassdoor is definitely the platform to go for. The official mobile app has different segments to make your search more accurate, these are jobs, companies, salaries and interviews. Available for both Android and iOS devices, you can download the app from the OS's respective app stores.
SnagAJob
Ever heard about something special for particular job applicants like a job search app designed specifically for a large group of freelance workers and hourly employees? If not, then SnagAJob is a definite must which empowers non-salaried workforce in finding reliable employment opportunities, faster. Users are required to import their social profile, either from Facebook or Google, fill in personal details and casually browse vacancies per area to apply directly. Job vacancies can be filtered by tenure (full/part-time, contract, seasonal), industry type and distance from your place.
GoodCo
It's more about self-discovery than job hunt; Good&Co users can look for companies having a corporate culture which is most suitable as well as take the personality test to know their current expert level. The assessment will surely help applicants in reaching out to organisation with job vacancies that suit them more. Once you gain insights, you'll be redirected to actual job boards rather than applying directly from the official app.
Naukrigulf
Naukrigulf.com was founded in 2006 and has grown into an award-winning, fastest expanding job sites in the entire Gulf region. For employers, it's an ultimate platform to hire professionals whereas job seekers can register themselves, upload or build an online resume' directly at the portal, filter jobs based on preferences and apply instantly. Other than the website, Naukrigulf.com also has a user-friendly official mobile app connects employers, employees, job applicants and recruiters/talent acquisition specialists with each other.
Simply Hired
Adding to the list is Simply Hired with a constantly improving mobile app as well as a user-friendly interface. A new feature has been introduced to the app which also lets job seekers filter available vacancies by date and expertise thus relieving users from scrolling endlessly across the list. Much like various other job apps, Simply Hired lets users upload their CVs or build one using the interface, add a cover letter which is optional and apply instantly from the convenience of their smartphone.
JobAware
Instead of a typical job seeking app, JobAware extracts users' preferred employment opportunities and organise them for ultimate convenience. Applicants can look for vacancies based on keywords, location and priority. It's free to download on Google Play and Apple App stores respectively.
Work from Anywhere
A typical remote job searching app by Indeed, the trend has grown significantly during the entire COVID-19 pandemic as almost every business and industries across the globe imposed remote working/work from home policy as mandatory. For users, finding remote employment opportunities can be significantly time consuming as well as limited which makes 'Work from Anywhere' a must have app which curates only remote jobs.
Finding a dream job has never been easier thanks to the many user-friendly mobile applications. Download today from the list provided above and start applying!