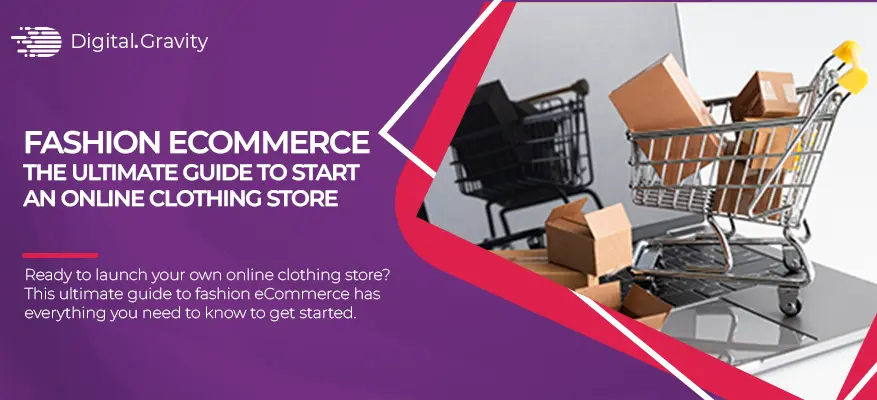 With emerging technology, marketing trends have changed. Today, every business is struggling to win the marketplace. This digital trend has created an opportunity for e-commerce businesses.
E-commerce is one of the most successful innovative trends for generating high profits and revenue. Specifically, when we talk about the clothing industry, every brand has shifted towards e-commerce clothing.
This blog will cover every important step in detail to help you start an e-commerce clothing store. You can easily set up your fashion e-commerce website by following the guide below:
Choose Your Clothing Niche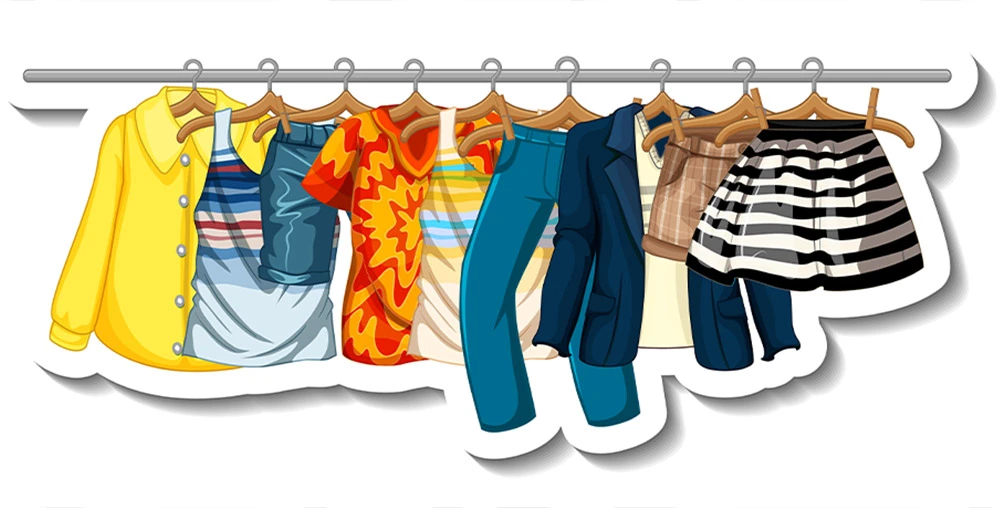 Due to intense competition in the clothing industry, fashion e-commerce has become more challenging. Therefore, it is essential that you not only create a competitive advantage but sustain it in the customer's minds.
You can achieve a sustainable competitive advantage when your business model is unique and cannot be copied in the short run. Moreover, your products must be affordable for customers as you are new in the industry.
It will take some time to establish a brand image that fulfils customer needs and demands. If your brand can satisfy your potential customer, you can ultimately achieve brand loyalty.
You may start by choosing your clothing niche. It must be unique and relevant to your principal line of business. It must be able to communicate the value you want to provide to your potential customers.
You must consider the following points while deciding your clothing niche:
Be unique so customers can differentiate you from other clothing businesses.
Choose a niche that you want to serve.
How your value proposition is different from your competitors.
Your fashion niche must have the potential to grow in your target region.
Create and design your clothing products.
The clothing industry is diversified. To start your e-commerce clothing business, you must be specific. This would help you to create and deliver quality products.
Later on, you might expand your brand portfolio and serve in different clothing segments. But to start your clothing line, focus on specific products that will be your core.
This will create a brand identity; customers will know you because of your specific products that will be your signature. It will also increase your brand awareness among potential customers.
After choosing your core, design them with the latest trendy styles. Make your clothes your brand identity, and create them with love and passion so customers can feel that you work devotedly to provide ease and comfort to them.
Develop A Business Plan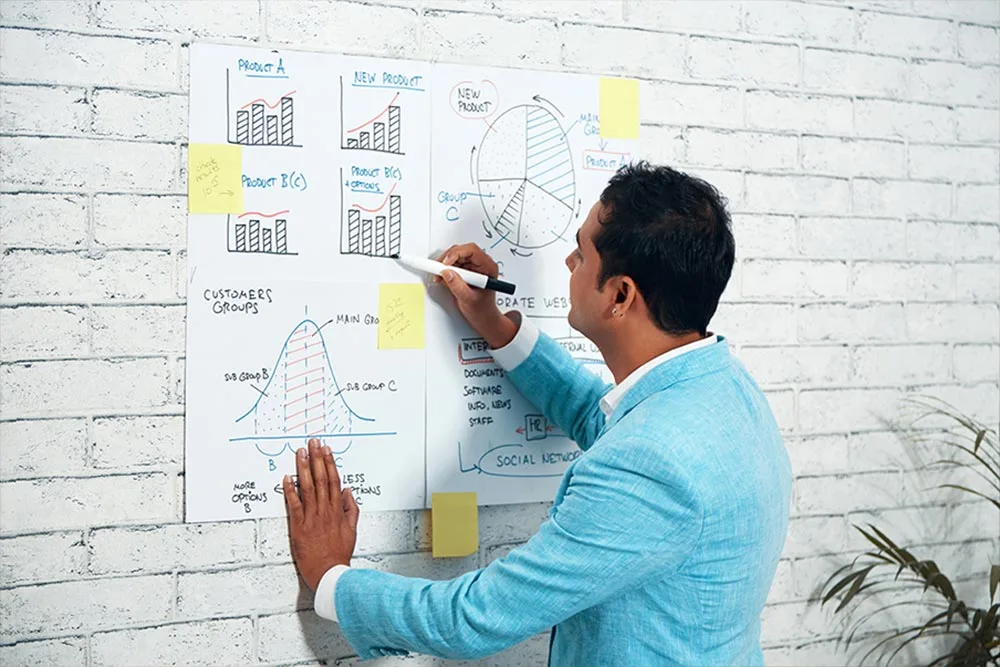 To help you determine a business plan, we have compiled a list of pointers:
Establish a mission and vision statement; this will help you to set your long-term goal.
Align your business goals and objectives according to your mission and vision statements.
Work on your business plan by writing a description of your company and product line.
Do proper research on the market dynamics and customer demographics.
Carry out competitor's analysis to know more about opportunities for potential growth in the market. It will also help you to identify the gap left in the marketplace.
Make a marketing plan that will cover all traditional and digital marketing platforms.
Do a cost analysis to forecast financial projections for the future.
Select Your Business Model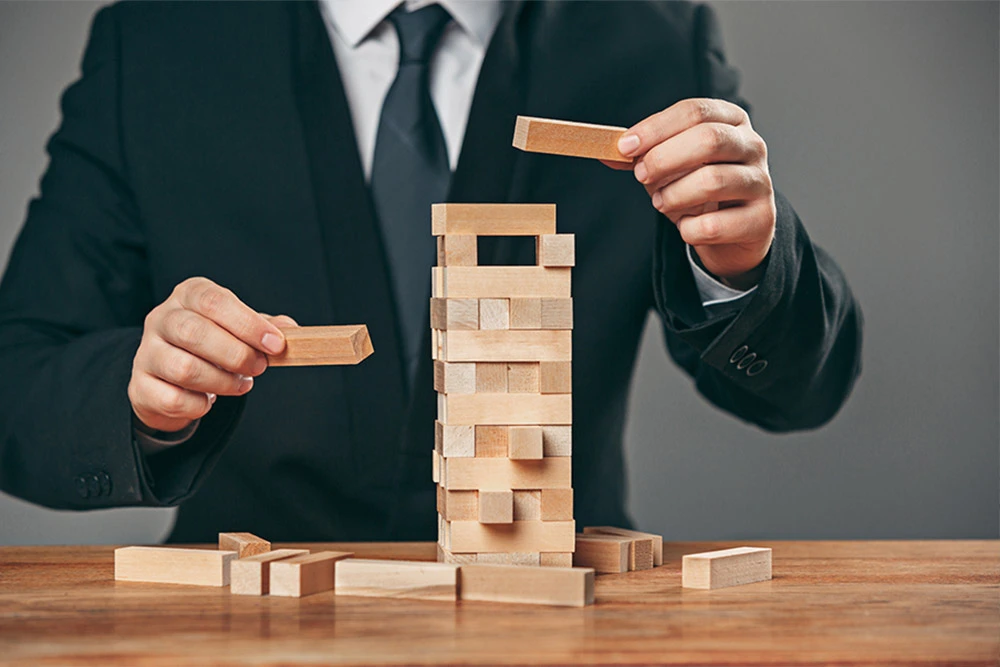 There are four types of business models in the clothing industry:
1. Print-On-Demand
As the name itself says, this model will print any clothing essential on customer demand or order. It may alter the pre-existing clothes as per the customer's demand.
This is mostly a third-party business where you act as a service provider between another business and customers. The brand provides alteration services to customers to enhance customer satisfaction.
2. Custom Cut And Sew
This category refers to businesses that choose to design and sell their own clothes. You might do all processing from raw material to the final product in-house, or you can outsource some services.
By following this business model, you can truly launch your own brand. It can help you to create a unique style and identity which will catch the attention of potential customers.
Although this model requires more financing, it can generate the highest revenue if successfully implemented.
3. Private-label Clothing
Private-label clothing gives you the freedom to do a partnership with existing manufacturers to cater to the market needs by creating unique products under your brand umbrella.
This model will save you the hassle of manufacturing or designing clothes; all this will be done by a third party. This will help you to focus on your core function. But, you need to find a reliable manufacturing partner who can be trusted for their services.
4. Dropshipping
Dropshipping is when you act as a middleman between the customer and the wholesaler. It is the most efficient business model for fashion e-commerce. You do not need to operate inventory or any physical store.
You just have to assess the order placement. This is done when a customer replaces an order; a drop shipper will then place the order with the wholesaler so the order gets delivered directly to the customer.
You do not need a huge amount of investment to start the dropshipping business as you do not need to keep stock in inventory to assess customers.
Pick Out The Most Suitable eCommerce Platform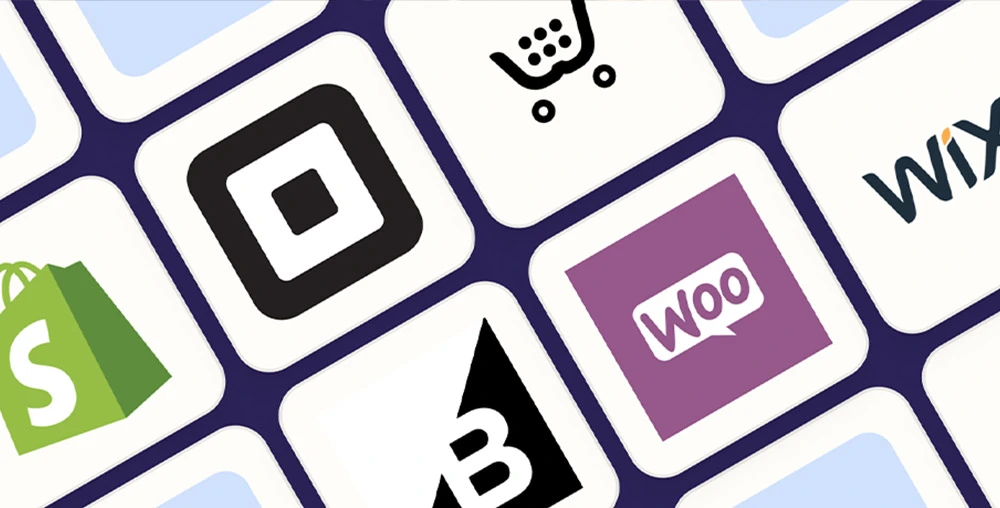 An e-commerce platform can help you to manage catalogued products, it can further register purchases assisting online users in finding the relevant product. That would result in generating sales that help to build customer relationships.
For an online business, an e-commerce website is essential. Many e-commerce platforms can provide support to your online clothing business. The points below can help you in choosing the right fashion e-commerce website.
Make a list of features and functions you want to include in your fashion e-commerce website.
Ask yourself what technical knowledge you have. Do you need help with e-commerce development?
How much budget can you allocate to your e-commerce platform? Can you pay for SEO services or website design?
You must keep in mind the following list of features that can widen your customer base and will fasten the buying process.
Customize extensions with simple features that will accept payments and can integrate shipping carriers.
It must be budget-friendly.
Website builders must be mobile-friendly.
Must have engaging design templates.
It must be user-friendly so customers can easily move around your webpage.
It should have an advanced feature for product search that can help customers to find what they are looking for.
Decide On A Domain Name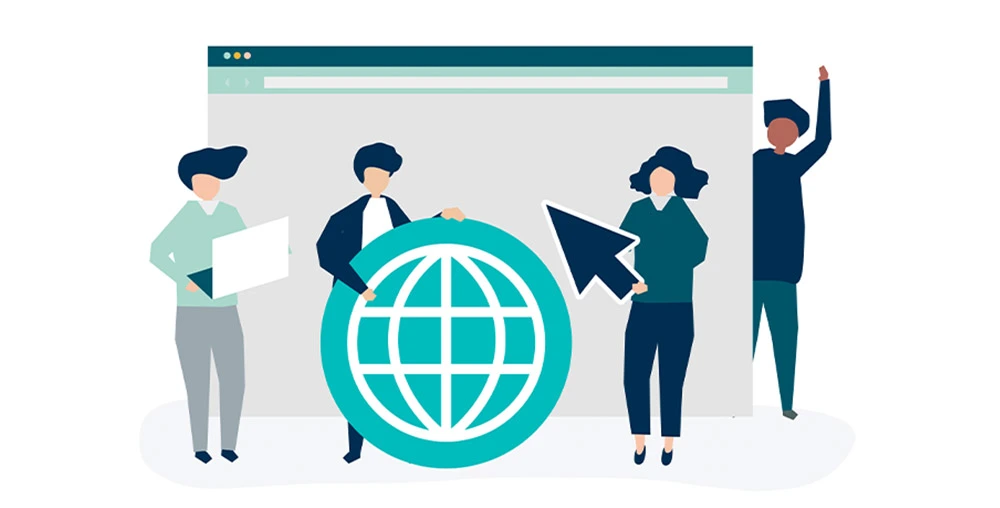 Some vital elements to pay attention to when choosing a domain name:
It must be aligned with your brand name.
Must be logical.
It must be easy to remember.
Avoid identical or generic options.
It must be unique and specific.
Must include domain extensions.
Choose Your Theme & Template Design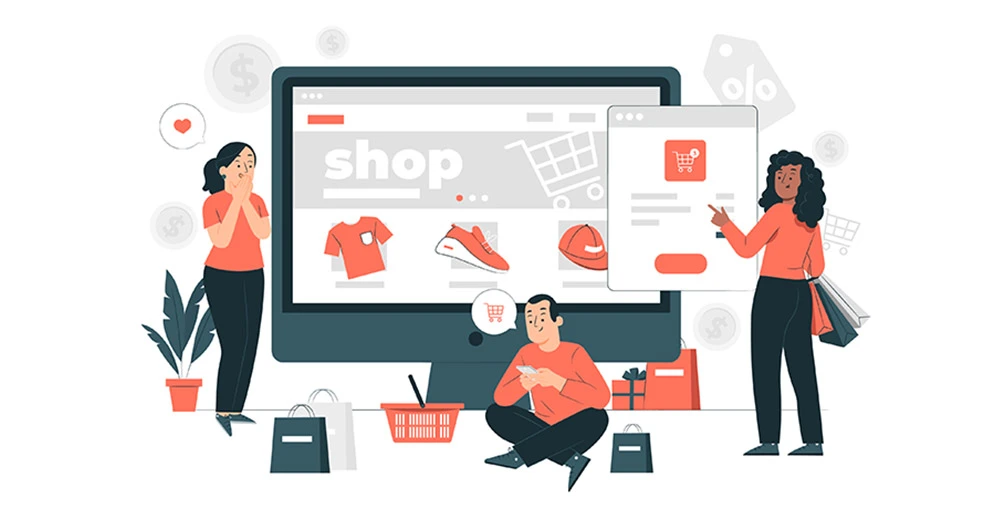 E-commerce website builders do have numerous templates with customization features to make your fashion e-commerce website unique. You can choose an engaging template and put it together will quality content.
You can get in contact with any e-commerce design agency to help you with content creation, SEO strategy, graphic designing, and e-commerce store development. These e-commerce development services will help you to achieve your business goals.
These are some fundamental elements to keep in focus on when choosing your template design:
Visuals & Graphics
Whitespace
Navigation
Readability
Colour selection
Navigate Your E-commerce Website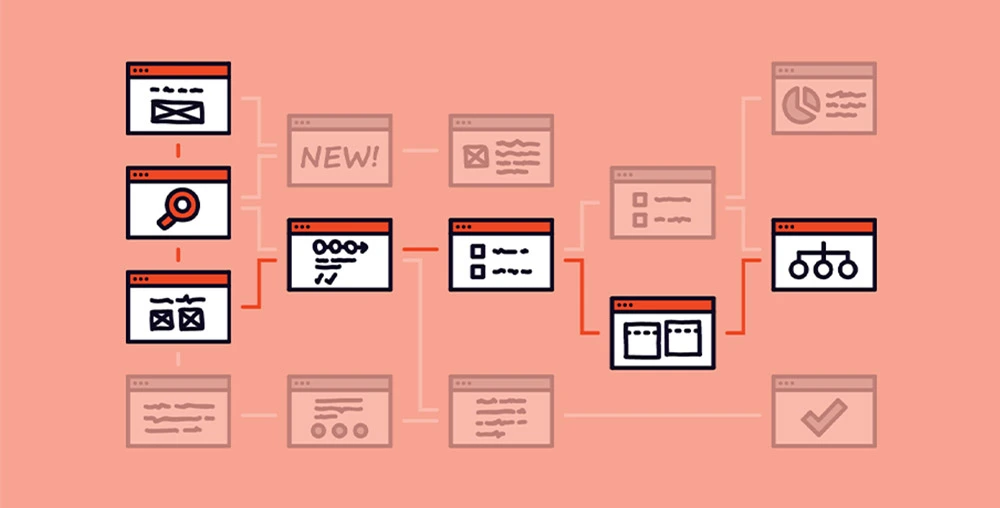 Once you have developed a website, you need to do proper navigation. This would include listing your products with authentic descriptions.
Your page layout must be simple. It should not be too complex for users to navigate and find the product they are searching for. You must also include FAQs on your website to specifically answer the most common questions.
Let's look at some important elements of a fashion e-commerce website:
1. Product Descriptions
You can start by monitoring competitors' websites to get the know-how about the digital market. This will help you understand that website can make a significant impact on e-commerce business.
The first thing is that you should put on colourful images of your clothing designs with visuals and graphics. Your pictures should give a complete look for every dress or outfit with quality content in the description.
This will fully explain the fabric type with the design essentials. Your product descriptions must include cut and stitching details. For stitched clothes, make sure you have a reliable size chart.
Make sure your online service can satisfy consumers. This would result in converting leads into customers. You can communicate your value, quality, and credibility through your e-commerce website.
2. Product Display
Product display, particularly, means that your product descriptions must align with images and pictures of your product. As customers can not physically see your product, therefore you must ensure that they can get the exact idea of the product before buying.
You can attach pictures with different angles to show the front, back, and side details with multiple styling options. Your e-commerce website must include magnifying options so users can zoom in. This will help users to understand the product better. These steps will push customers to make informed decisions.
You can also use models and influencers to show your clothes. People these days see influencers as authentic and credible sources of information. Consumers trust their opinion and judgments.
Using models and influencers who have high fan followings is a smart tactic and will surely increase brand awareness and credibility.
4. Navigation
A structured website will give an incredible user experience and interface. At the same time, a poor user experience may cost you losing your customers. As a result, customers may leave without completing the check-out process.
Menus, dropdowns, and other navigation options can help customers to find the right product. Navigation can help you categorize all your clothing into segments. Regardless of your diverse clothing line, customers can easily find their preferred clothing product.
5. Checkout Process
The checkout process must be simple and easy because many customers abandon their shopping carts due to complicated checkout procedures. To fasten the checkout process, you may include the following features:
Make it simple for users to check out.
Accept auto-filled details from Chrome.
Provide several payment options.
Include one-click checkout for a quick process.
Apart from these features, your fashion e-commerce website must include these:
Homepage
About Us page
Sizing information
Shipping information
Return and exchange policy
Cart page
What Marketing Strategies Can You Use To Promote Your eCommerce Clothing Store?
1. Boost Your Online Social Media Presence
Your business account must be active on social media to increase engagement from potential customers. Apart from influencer marketing, post-user-generated content. This would encourage users to post pictures in your dress.
Such gestures increase brand awareness to potential customers. When customers see their friends and family wearing a brand, they feel confident about the brand. This can help you to convert potential leads into customers.
You may use sponsored and promo posts to grow your social presence. You can conduct giveaways in which you can send any free clothing essentials to customers so they can know about your brand. These posts can be very effective in gaining the attention of your target audience.
You can also use search advertising by adding relevant keywords to your product descriptions. PPC is another very effective marketing tactic. You might need to get connected to an e-commerce development service for further details.
2. Use Email Marketing Tools
Email marketing can have a significant impact on your business expansion, maximizing your ROI. Emails can be used to fulfil the following purpose:
Introduce your brand to potential customers
Introduce promotional deals and discounts
Introduce a new clothing line for your brand
Email marketing can help with customer retention by keeping in contact with customers even after they have made a purchase.
3. Content Marketing
Many people do not understand the importance of content writing. From your mission statement to your product description, everything that you put out so customers can understand your product and brand is part of the content.
SEO is another important element of content marketing that again focuses on using the right keywords and phrases. An e-commerce design agency can help you integrate your content with your e-commerce clothing store.
Conclusion
Fashion e-commerce is not only trendy but can help to generate greater profits. An online clothing store is a profitable business. You just need to be careful while planning strategies for your e-commerce store.
Make sure that you advertise and market your brand on platforms where your target audience is highly active. This would help you to save costs and time. You can back up your online clothing store with a strong business model and e-commerce development services.
FAQs (Frequently Asked Questions)
Q1. How do I grow an e-commerce clothing business?
Create your value proposition
Use digital marketing platforms
Optimize e-commerce SEO
Influencer marketing
E-commerce site search
A/B testing
Q2. Is selling clothes online profitable?
An E-commerce clothing store can be a very profitable business. You can establish your brand from the start with a huge fan base. You can easily sell clothes and can take more orders while spreading your brand awareness.