Home » Others »
Tips For Selecting The Right Digital Agency For Business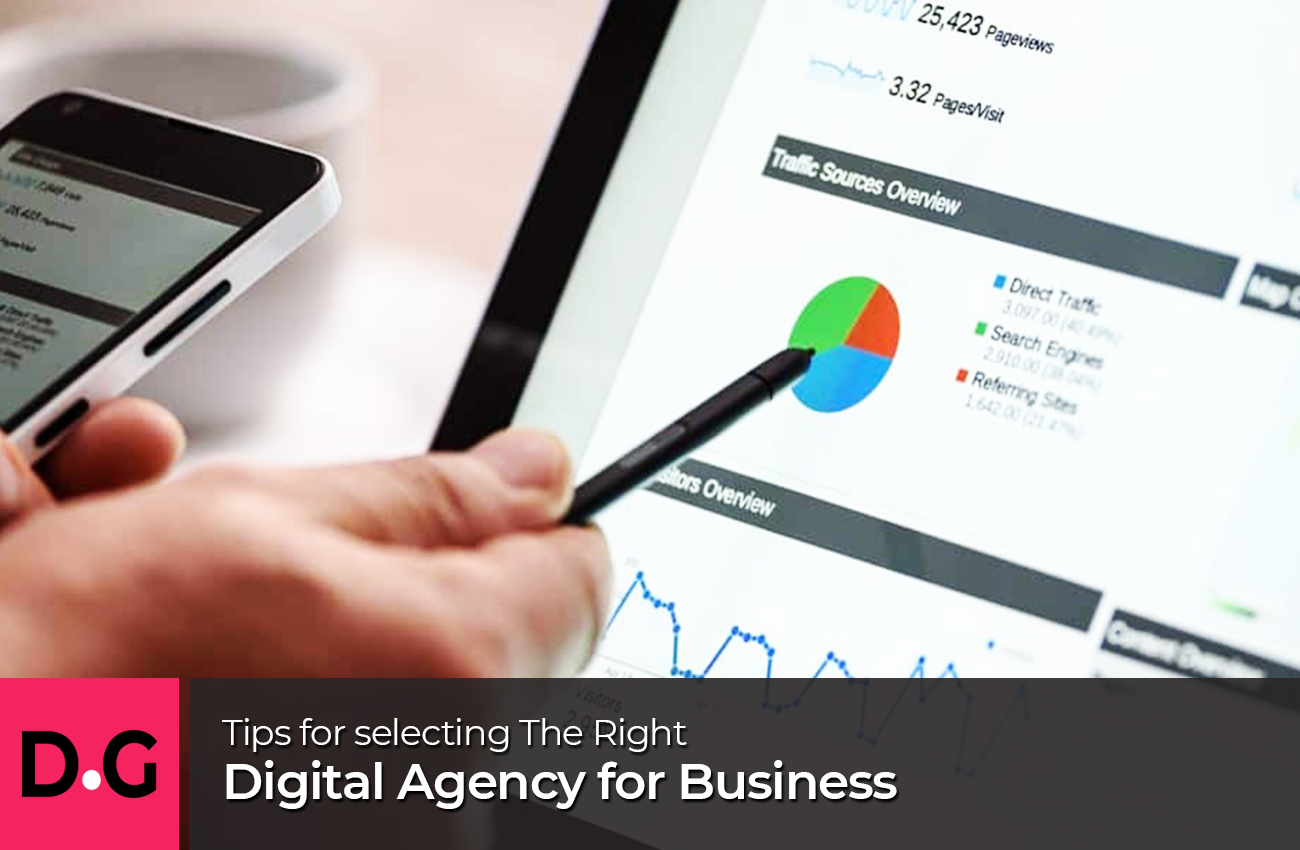 Choosing a digital agency or a leading web development Dubai company to help you with your business is not always an easy task: after all, we are talking about another company to which you will entrust the success of your digital marketing. Not only is the choice difficult, but often it is impossible to know where to begin. With that in mind, this post lists 5 tips to better choose a digital marketing agency that is enabled and aligned with your goals.
1 – Pay attention to the results, not just the prizes
There are agencies with several awards which is rather a sign of good technical ability, but does not necessarily mean that it is aligned with your needs. For example, what's the use of you going to an agency that has an award in some other domain when your need is to improve your positioning and conversion online, and your company still has a relatively low budget.
2 – Try to list specific needs
Before determining which web design Dubai agency will take care of your digital marketing, list your priorities and look for specialized agencies with experience and demonstrate results achieved for other clients.
3 – Analyse the results of the agency itself and see how your business works
A simple and crystal-clear way to understand the technical capabilities of a web design company in Dubai and how it conducts business is to look at its own blog, website, and presence in digital media. Once you've realized the agency's technical capabilities, it's time to get in touch and ask them to show you some success stories, preferably close to your niche. Here are some points to demonstrate:
Website traffic and conversion (watch for conversions);
Engagement and quality of social network subscribers;
Amount of Leads vs Qualified Leads;
Sales
4 – Prove the technical capacity of an agency
Usually business owners do not know the basics about best practices and cutting-edge technologies, even because it is not core business of those who are looking for an agency. Therefore, to prove such capabilities, nothing is better than to look for agencies that have official certifications, such as Google Partner, Google Analytics, Inbound Marketing, and other related certifications.
5 – Request the accesses and documentation of the services you have contracted
Without a doubt, the process and organization of a project is the key to success in the business world. With agencies and web design Dubai companies is no different, so it is recommended that customers request the documentation of each service performed, and access to all the tools that are linked to your digital marketing. Some incidents and experience shows that many clients when they are dissatisfied and want to migrate from agency, do not have access to anything, because everything was stuck with the agency and in some cases create difficulties and the client has to start everything from scratch. Here's what you need to ask:
Access to accounts linked to Google (Adwords, Analytics, Google Search Console, Google Business and / or Google Tag Manager);
Access to other competitive monitoring tools;
Administrative accesses of Social Media;
With this information, we hope that you can choose the right agency for your business, and that it is aligned with your purposes.