Home » Digital Marketing »
OLX Business Model: How it Works & Make Profit?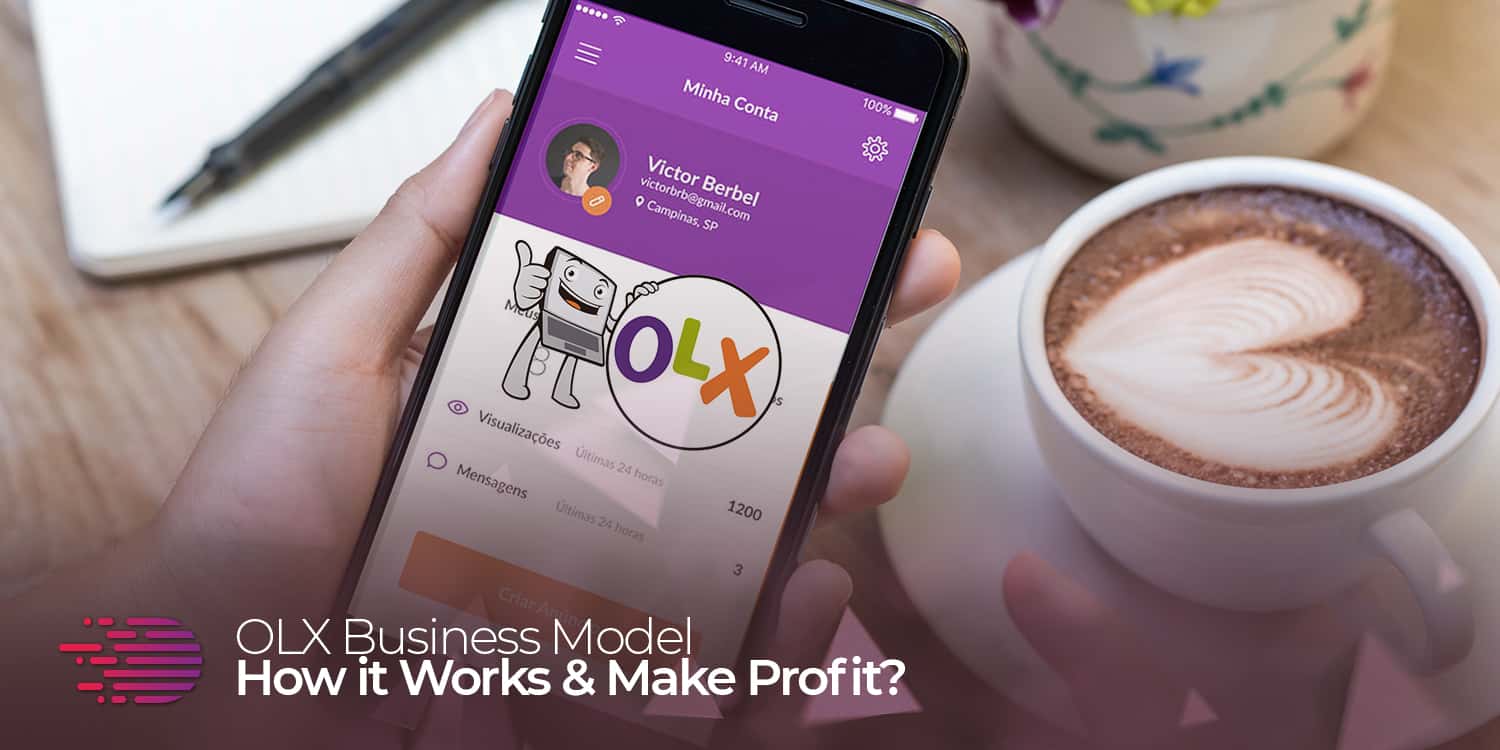 OLX Group is a C2C (Consumer-to-Consumer) online global marketplace allowing people to sell and buy stuff directly, without any intermediary party. The platform began its operations back in 2006 and today operates successfully in more than 45 countries. In 2014, OLX reported having above 11 billion-page views and more than 200 million monthly active users, nearly 8.5 million monthly transactions and approximately 25 million listings. To understand the business model and how OLX has grown to be one of the biggest C2C online platforms, let's dig into its history.
History
Fabrice Grinda and Alec Oxenford founded the company in 2006 as an alternative to Craiglist outside the boundaries of the U.S. Naspers; a South African media and technology group acquired 95% of the company in 2014, having its headquarters in Amsterdam. OLX has a very active and strong presence in Portugal, Ukraine, the Philippines, Kenya, Nigeria, India, Brazil, and Pakistan.
Before Naspers purchased the company, the C2C classified website received funds by many different firms namely General Catalyst Partners, Nexus Venture Partners and Bessemer Venture Partners. A few statistics worth considering are:
OLX succeeded Google Trader as one of the biggest and leading classified websites forcing the search engine giant to shut down its own.
It also competes equally (in terms of views and visits) with some of the major social media marketing platforms like Facebook, Instagram and Snapchat by obtaining above 200-million monthly visits.
OLX transactions reached almost 9-million.
Business Model & How it Works
OLX business model is C2C (Consumer-to-Consumer) based on a simple classified website. The revenue model, however, is much different when compared with Craigslist as it has a parallel system for customers operating side by side. The platform allows sellers to directly upload pictures of the stuff alongside text details, just like an actual advertisement.
Buyers can also connect with the seller without any third-party intervention, bargain the price and buy. In fact, the buyer can even browse several alternatives of the primary product to find the most suitable seller in terms of product quality and cost to execute the purchase. On segmenting the typical business model, it functions as follows:
OLX's business structure is scale-dependent whereas the website acts as a classified portal, connecting buyers and sellers.
OLX invests heavily to gather more user traffic, increase the number of listings and operate at a much greater frequency.
OLX earns revenue by monetizing on the number of searches and clicks from the incoming web traffic.
Unlike being an intermediary to sellers' products, the OLX approach is totally different. Its prime earning is driven through advertisements, sponsored links and listings, and Google Custom Search Engine.
Google Ads
Most of the OLX's profit is generated from Google Ads Monetisation as the company is affiliated to different partners which are interlinked to Google and many other advertisements and digital marketing agencies that act as major ad suppliers and mediators for the website. All the advertisements work in association with the OLX website whereas the content is displayed on the official site itself. Do note that the number of ad units varies per web page.
Brand advertisements on television also result in bringing a high level of web traffic to the website thereby generating more revenue. For the typical online ads, Google AdWords strategies result in profitable results such as Pay Per Click (PPC) Cost Per Click (CPC), Cost Per Thousand Impressions (CPM), and Cost Per View against the video ads that are displayed on the homepage as well as product listing page.
Featured Listings
If a seller updated a classified listing against a particular product, it ends up in last of the list as more products are listed. This can be a loss to a seller whose product mightn't even be displayed on the first page but, to avoid such a situation, the seller has to pay a certain amount to keep the product appearing on the top of the first page. This way, the option is a source of revenue for both seller and OLX.
Future Perceptions
The biggest, most active and profitable user-base for OLX is in the Asian continent especially India and Pakistan with Poland and Brazil taking the rest of the share. The combined power of four makes up more than 60% of OLX marketing and success.