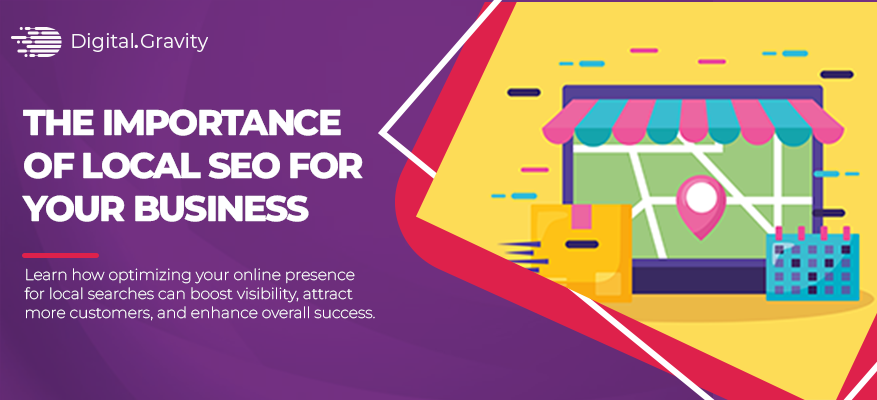 Local SEO can contribute significantly to attracting targeted audiences and driving sales to businesses.
Particularly in the Middle East, SEO services in Dubai are quite famous for their powerful local SEO strategies. Stay with us as we break down the importance of local SEO for businesses in this piece.
How Can SEO Benefit Businesses?
If you are a local business, you might be a bit hesitant to invest in digital marketing because you do not possess sufficient funds.
Well, we have a quite economical solution for you. SEO or commonly known as search engine optimization.
SEO or search engine optimization is the process of optimizing the quality and quantity of website traffic and increasing its visibility on search engines.
This is an organic process which means it does not require any money to attract free traffic from natural results in search engines. The process of SEO involves optimizing the content of the website, structure, and metadata to make it more appealing to search engines.
Search engine optimization is a rather slow yet steady process that yields fruitful results after some time. Unlike other paid marketing strategies, SEO takes its sweet time to attract the attention of the right target audience.
It also involves constantly staying up to date with the latest trends and algorithms to ensure that the website remains optimized and competitive.
While you're here, join our community of 200,000 marketers who stay updated on the latest digital marketing by subscribing to our weekly newsletter!
Why Is SEO Important?
Search engine optimization is an important process for businesses that are new or struggling with inadequate exposure and customers. With search engine optimization, businesses get to uncover themselves to a range of wider audiences that they were not visible to before.
SEO helps websites in improving their ranking so they appear at the top of search engine results pages and can enjoy more traffic. This way, the website is visible to potential customers.
An SEO-optimized website plays a huge part in providing a great user experience with fast loading times, easy navigation, mobile friendliness, etc. Additionally, SEO is a cost-effective marketing strategy that saves money for businesses, especially startups and small businesses.
SEO Services in Dubai provide local SEO services for small businesses and help them in gaining more prominence as they are economical as well as highly effective. Today, startups and small businesses are focused on targeting local customers so their businesses can enjoy more sales and profits.
Importance Of Local SEO
When we talk about SEO, a more complex and deeper concept emerges, and that is local SEO. Local search engine optimization is the branch of SEO that focuses on optimizing the content of a website so it appears at the top of local search results.
Startups and small businesses that want to acquire local customers would only waste their time by investing in generic SEO. Instead, they should focus on crafting a powerful local strategy that can benefit them by attracting local customers.
Local SEO services for small businesses can help local businesses by attracting only the target market that has the potential to convert into paying customers. Businesses will gain a lot more sales and profits if they focus on appealing to local customers.
When people are searching for your business, they should be able to locate you easily online. This will only happen if you have enforced a compelling local SEO strategy for your business.
The benefits of local SEO do not stop here. Local SEO can also help your target audience by convincing them to engage with your business due to its physical feasibility.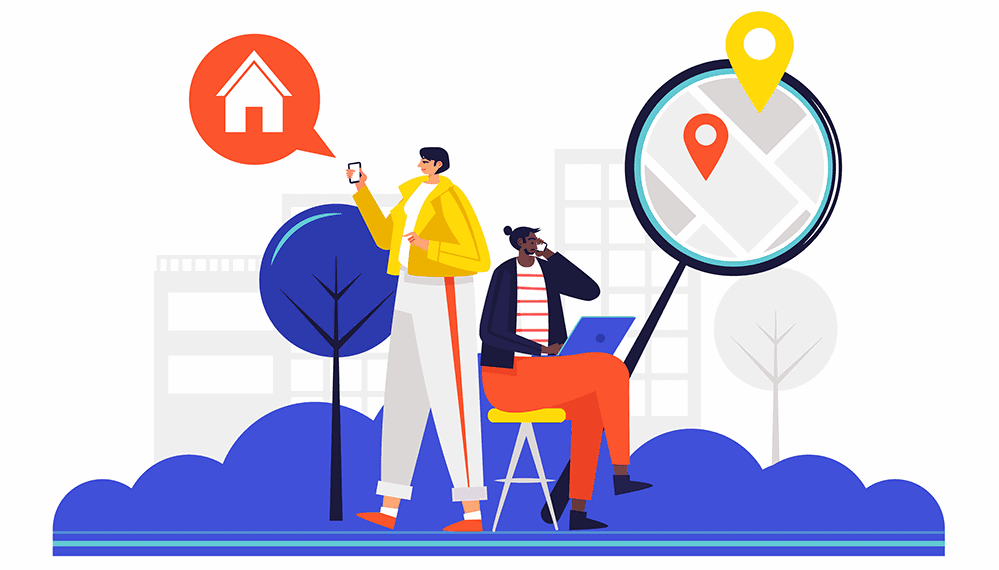 Below are some of the notable reasons that can convince you to invest in local SEO for your business:
1. Improved Online Visibility
At its core, local SEO works to ensure that your website is at the forefront of search engines. This means that your website needs visibility and exposure as much as it can get.
For this, a local SEO strategy should involve thorough keyword research that can be used to optimize the content of the website. By using the keywords in the content of the website, your website will be more likely to appear at the top of search results.
Local SEO is specifically beneficial for businesses that are operating in a particular geographical area. It can optimize the website for local search terms and directories. People who are living in that particular location would be encouraged to reach out to your business because they can easily physically visit you.
2. Better User Experience
Local SEO and the user experience of a website go hand in hand together. With great optimization of a website, the user experience is automatically enhanced. Local SEO provides a fast loading time for a website which can result in more time spent on the website by the user.
This is a result of a great user experience that can convince the user to engage with the business more. Local SEO works to provide an enhanced user experience by listing the most feasible and proximal businesses.
Your target audience will benefit from your local SEO as they will be able to find you easily online.
3. Increased ROI
In comparison to other marketing strategies, local SEO does not require any money for investment, so it is a relatively cost-effective solution. By investing in local SEO, businesses can earn greater ROI with little to no investment.
As SEO is a slow process, you can expect long-term results over a while. With local SEO, you can implement the strategy one time and enjoy the benefits for years to come.
Since local SEO diligently focuses on driving the attention of local audiences, it means that it attracts visitors that are interested in your products or services and are likely to convert into customers. This way, your local SEO has a higher chance of yielding profitable ROI.
4. More Targeted Website Traffic
Local SEO is a strategy that is created surrounding the specific keywords and phrases related to your business. When you use local SEO, you can attract refined and specific target audiences to your website.
A powerful local SEO strategy helps search engine results pages rank your website higher. This will attract the right audience to your website when they search for anything related to your business, products, or services.
With local SEO, you can improve the user experience significantly by being available immediately to them. Through this, you can save the time that they would have invested in their search.
5. Improved Conversion Rates
With local SEO, your business is easily accessible to the local community. When your target audience is searching for your business, your business has more chance of conversion rates.
Businesses that rely on local customers can accurately focus all their efforts on the target audience based on their geographical locations by using local SEO. Instead of wasting your efforts on being visible to a wide range of audiences that are not even interested in your business, you should focus on local SEO.
With this, people who live near the business will have more chances to reach out to your business which will result in your business having a higher conversion rate.
6. More Competitive Advantage
It is salient that you know and keep track of what your competitors are doing. You may be flying blindly with no direction with your local SEO. You need to measure your competitors and figure out their strategies.
Research and analyze the areas where your competitors are doing better than you. By doing this, you can shape your local SEO strategy in a more effective way that is better than your competitors.
This will give you a boost and a great competitive edge which will result in more customers coming your way.
Final Word
Local SEO is a remarkable marketing strategy that hugely contributes to the sales and customers a business enjoys. In the digital era today, where everyone looks to the internet to find anything and everything, it is important that your business is optimized for local searches so you can attract the right and potential customers.
With the above-mentioned significant facets, you should now have a clear understanding of how important local SEO is for your business.
FAQs (Frequently Asked Questions)
1. What is local SEO?
Local SEO or search engine optimization is a type of digital marketing strategy that is focused on optimizing the visibility of a website for local search results.
2. Why is local SEO important for businesses?
Local SEO is important for businesses because it helps businesses in improving their visibility and reach more potential customers in their local areas. Additionally, it can also lead to more website traffic, leads, and increased sales
3. How can businesses optimize their website for local SEO?
Businesses can optimize their businesses by using local keywords on the website, making location pages, providing mobile responsiveness, building local backlinks, etc.
4. How long does it take to see results from local SEO?
Incorporating local SEO into your business is a gradual process which means it does not show results overnight. Instead, it is a rather slow and steady process that will yield results after some time. Usually, it takes weeks or even months to see results from local SEO efforts.
5. Can I do local SEO myself, or should I hire a professional expert or agency?
While local SEO is not so complicated to do for your business, if you have the required knowledge, skills, experience, and resources, you should do it for sure. On the other hand, if you are not familiar with the local SEO practices, it may be better to hire a professional expert or agency who can skillfully do the job for you.