Home » App »
Trends for the mobile application world in 2017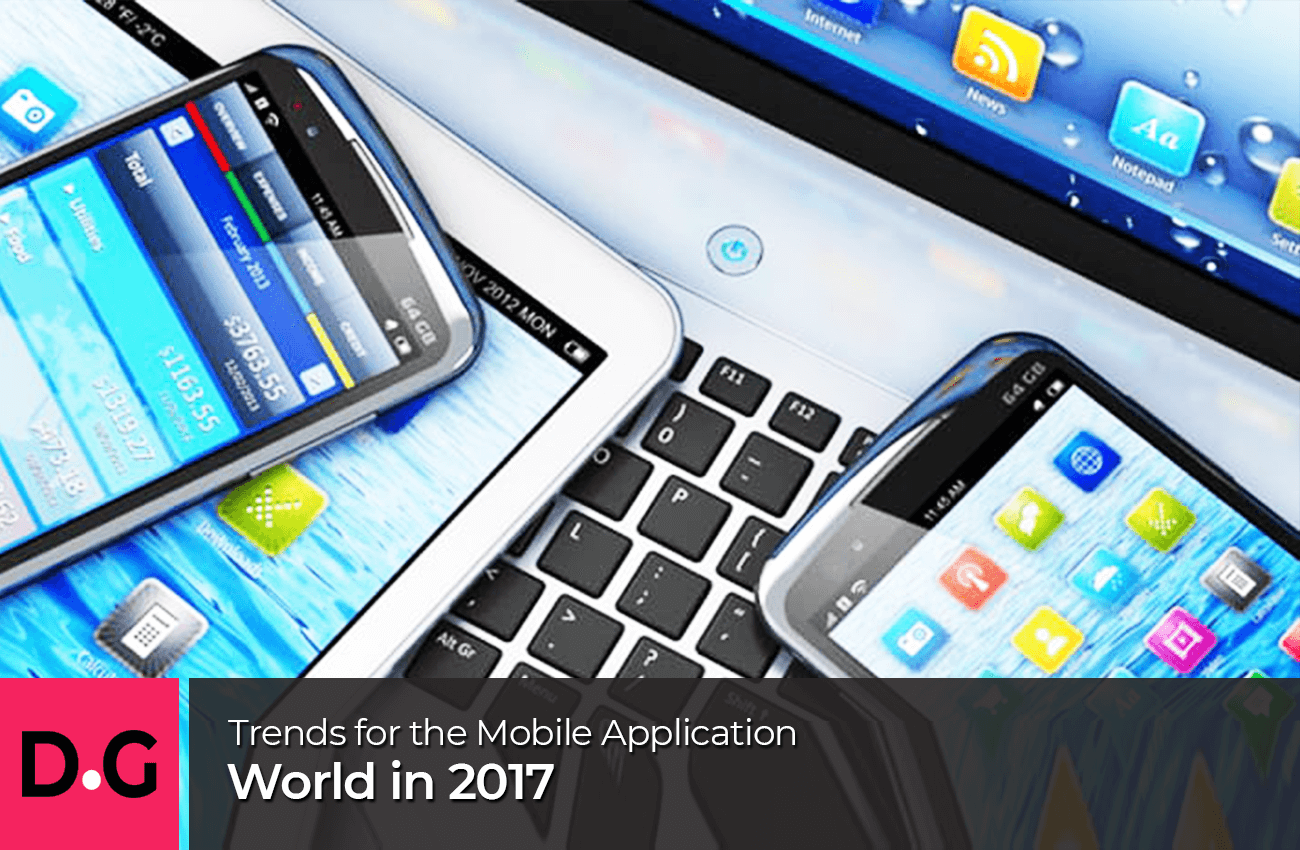 It is estimated that by the end of 2017, there will be one of every two mobile users having a smartphone. In this way, it is promising to expect companies and application developers to work together to reach more and more users and customers and to meet their needs more quickly, ensuring a preference among the many options available in the market.
Check out some trends and predictions for the mobile application world for 2017 and already applied by visionary website development Dubai companies.
Strengthening Purchasing Applications
According to Google Inc., searches related to smartphone purchases have increased by 30% in the last year. In addition, it was found that search with intent to purchase associated with a specific location doubled last year.
This growth indicates that the next move of applications will be to try new ways to get closer to mobile consumers. To this end, the buying apps are enhancing their interface, with the intention of making the search process and acquisition by the mobile even faster and simpler. Web design Dubai agencies are already keen in developing futuristic, highly interactive and extremely user-friendly mobile applications to take the winning.
In addition, there is a tendency for small businesses to enter the mobile world once, launching their own applications with the goals of increasing sales, improving the consumer experience, and becoming competitive in a given niche. Another advantage for businesses would be the launch of application-driven loyalty programs.
Expansion of the hotel industry's presence in mobile applications
Searching for hotel prices and making the reservation through a mobile application are very common activities in our daily lives, and the trend for 2017 is for the hotel industry to have an even stronger presence in the mobile environment.
In addition to being able to book a room and check in through the cell phone, guests will be able to control more aspects of their stay; For example: communicating to the front desk that there is some problem in the room, such as an air conditioner that does not cool, request a meal or even check the laundry operation of the hotel. These improvements will allow the guest to have more control over the various aspects that surround their stay in the hotel.
Different interfaces for different ages
Today, it is very natural for you to access a site through the computer and also through the mobile phone. In each of these platforms, it presents a slightly different layout, adapted to the size of the screen and to the resources available in each interface. In 2017, we can experience yet another personalization in the digital universe: responsive design according to the age of the user.
Once a site can identify the age of the person it is accessing, it may appear differently if it is a child or an adult.
For example, depending on the user's abilities that are detected, the menus may show more or less features so that the person is already familiar with the interface. Also, the text can be displayed in a font of larger size if the user in question is elderly.
Collaboration between artificial intelligence systems
Those who have a smartphone in their pocket also have a virtual assistant developed based on artificial intelligence, be it Siri on iOS, Google Now on Android or Cortana on Windows Phone. Although intelligent, these systems, on the other hand, are not at all friendly to each other, so the user can not enjoy an interaction between them.
In 2017, the trend is for product designers to work on a "talk" between artificial intelligences, so that they come to collaborate with each other, not just compete. In this way, the wizards will be much more integrated and will allow users to enjoy the features together.
Mobile applications to control your home from a distance
As a consequence of the integration between artificial intelligence, one of the trends for 2017 is the proliferation of applications that allow the control of domestic devices via Bluetooth or WiFi.
Develop your own app
In 2017, simplified application development tools are expected to become more popular, allowing users without advanced programming knowledge to build apps that solve day-to-day problems.
This trend encompasses platforms such as Microsoft's PowerApps, which enables application development through the drag-and-drop function, organizing feature blocks into semi-pre-built templates, and making use of pre-built components. With this, ordinary people will be able to develop solutions that facilitate their daily life or that help processes of a company.
So these were few important and highly expected mobile application development trends of 2017. If yours is a successful web design company in Dubai, don't overlook the importance of mobile application trends and user-friendliness aspect.